Houston Real Estate
The Best Houston Neighborhoods for Buying Your First Home
Houston has a lot to offer first-time homebuyers. For one, the market is strong after rebounding from Hurricane Harvey. The local economy is healthy, and an abundance of job prospects are drawing people to the area. Developers are meeting the booming population demands by building more commercial and residential spaces for new residents.
While the city is more expensive than it was a decade ago, Houston is still relatively affordable compared to other major U.S. cities. A PropertyShark study concluded that $200,000 in Houston buys significantly more square footage than the same amount in Boston, Manhattan, Washington D.C., and San Francisco combined.
However, Houston is home to an overwhelming array of neighborhoods and suburbs, which may be daunting to prospective homebuyers. Whether you're looking for suburban living, city amenities, or something in between, this list can help you find the best Houston neighborhoods for buying your first home.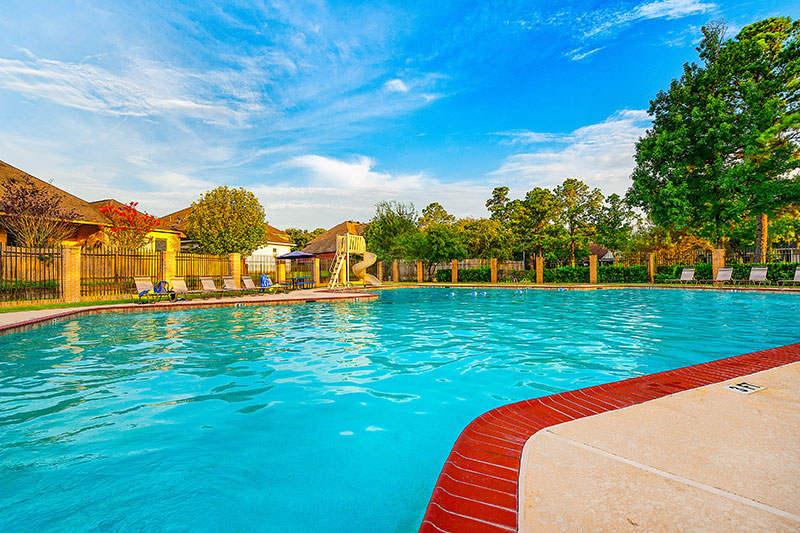 Buying a Home
According to Neighborhoods.com, Atascocita currently has 493 homes for sale and a median sale price in the high $200s. While homes here can be higher than the city's median price, you can still find three-plus bedroom starter homes in Atascocita in the mid-to-upper $100s.
The area is characterized by multi-level brick homes with attached garages and backyards, and much of the construction in Atascocita has been completed within the last 20 years. Atascocita was named as one of NerdWallet's Best Cities for Homeownership in Texas due to overall affordability and a homeownership rate of 81.8 percent, pointing to a thriving real estate market.
Living Here
Surrounded by the picturesque Lake Houston and lush greenery, Atascocita is an outdoors-lovers paradise. Golf courses, country clubs, and water recreation like boating, swimming and fishing are plentiful. And, as reported by the Houston Chronicle, an 8-acre paved hike and bike trail is currently in the works.
Buying a Home
Though the Galleria neighborhood is home to some single-family residences, many newly constructed condos and high-rises account for the majority of real estate options in the area. Currently, Neighborhoods.com lists 166 properties for sale with a median price in the high $200s—pretty modest for a neighborhood that straddles Houston's desirable inner loop.
In comparison, Galleria's posh neighbor, River Oaks, has a current median sale price over $1 million. Why not stash some cash and live right next door?
Living Here
With luxury shopping, sweeping cityscape views, Instagrammable dining destinations, and bustling nightlife, Galleria has a cosmopolitan urban feel. Those who are ready to buy their first home but still want to be in the middle of all the action should consider putting down roots here.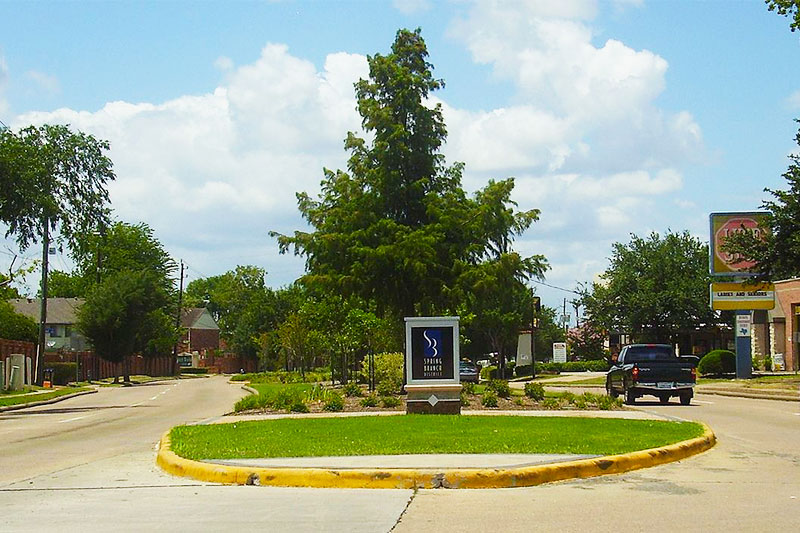 Buying a Home
Originally established as a settlement for German famers, Spring Branch's rural roots have largely fallen by the wayside. Spring Branch is now a vast mixed-use area with varying home styles and prices.
Neighborhoods.com lists the median sale price here in the upper $300s. Newly constructed, pricier mansions cluster around Spring Branch central, but prices drop along the east and west boundaries populated with quaint bungalows and post-war ranch homes.
Living Here
Nearby Memorial Park, spanning nearly 1500 acres, offers Spring Branch residents recreational opportunities, greenspace, golf, biking, and networks of tranquil hiking trails. Hip patio pubs like Cottonwood and a diverse food scene attract homebuyers who'd rather pay towards a mortgage than shell out for exorbitant inner-loop rentals.
Buying a Home
The Hobby Area is dominated by highly affordable ranch-style homes constructed around the 1950s. Interiors have been modernized since then, but most residences retain their midcentury modern and retro-style charm.
Developers once abandoned the Hobby Area for newer, trendier neighborhoods, but the area is experiencing a resurgence thanks to the large selection of single-family homes offered at impressive prices. In 2018, Houstonia Magazine named Hobby Area as one of the 10 Hottest Neighborhoods in Houston and cited $179,000 as the average home value.
Living Here
Families will enjoy the neighborhood's seven city parks and community events like the annual Hobby Fest, featuring vintage airplanes to explore, bouncy houses, and face painting. Avid joggers and bike commuters have something to look forward to as well—a paved greenway trail along the Sims Bayou is expected to be completed by 2020. And, transplants, expats, and other jet-setters have the ultimate travel convenience of living next to Hobby Airport.