The Best Neighborhoods for Breaking a Sweat in Costa Mesa
The Best Neighborhoods for Breaking a Sweat in Costa Mesa
It should come as no surprise that many Southern Californians would consider themselves fitness aficionados. In a culture that could single-handedly support the athleisure wear industry and boasts more juice bars per block than necessary, finding the the right gym for you can be an overwhelming activity—only because the options are endless. Luckily, at Neighborhoods.com we have narrowed down a list of some of the best gyms, broken down by neighborhood, so you can establish a workout routine close to wherever you call home.
East Side Costa Mesa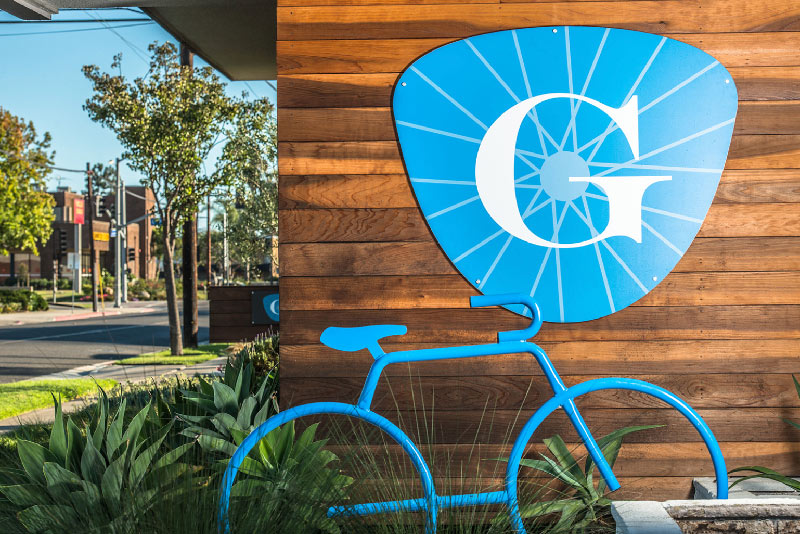 East Side Costa Mesa is home to some of Costa Mesa's best boutique exercise studios as well as a handful of national chains that still manage to maintain a local feel. Of all the Costa Mesa neighborhoods, East Side probably has the most gyms to offer, many of which are located on or just off the main thoroughfare, 17th Street. East Side Costa Mesa also isn't too far from Upper Newport Bay, commonly known as the Back Bay, which offers miles of trails for running, biking, and even horseback riding.
GritCycle Costa Mesa
1731 Santa Ana Ave., Costa Mesa, CA 92627
While there are many, many spin studios in this world, GritCycle occupies a category of its own. Boasting two locations (with a third on the way), this hyper-localized studio is built on family, community, and an absolutely killer workout. The instructors are high-energy, the music is always on point, and the riders move in synchronized unison as they power their way through class. Though this is one of those studios that incorporates some "dancing" elements, have no fear if you don't feel particularly coordinated when clipped into a bike. Beginners are encouraged to just focus on pedaling to the beat. The studio also regularly rides in support of local charities.
Escape Pilates
333 E 17th St., #18, Costa Mesa, CA 92627
Tucked into the corner of a strip mall, Escape Pilates' storefront is unassuming, but the class will leave you breathless. The group reformer classes are challenging enough for someone who has been practicing pilates for years, but also easily modified for beginners. For an added strength and cardio element, jump boards are incorporated into a handful of classes. The studio also offers private or semi-private lessons for those who are looking to customize their workout.
T Zone Fitness
333 E 17th St., #18 Costa Mesa, CA 92627
Located right next to Escape Pilates is T Zone Fitness. Though this gym is on the smaller side, there is plenty of space for the attentive trainers to create a killer workout. The gym offers personal training, small group training, bootcamps, and boxing. And while the workouts themselves are expertly designed to burn fat and increase your strength, it's the trainers' attention to their clients that sets this gym apart. This isn't the place to go if you plan on slacking off or just going through the motions—the trainers here will challenge you to push yourself to the limit and, in the end, you will thank them for it.
The 12
140 E 17th St., Ste B, Costa Mesa, CA 92627
The 12 is more than just a gym—it's a community of fitness enthusiasts who show up every day with tons of energy and exert even more effort in every session. Their class generally consists of high-intensity cardio, and strengthening exercises built into a circuit that is sure to leave you exhausted (in the best possible way). The trainers here could moonlight as motivational speakers, but even if their constant encouragement doesn't fire you up, the playlist certainly will. The emphasis here isn't just on energy, as they also pay attention to proper form and hands-on coaching. For the Costa Mesa location, club membership includes access to equipment and training space in addition to their signature classes.
Pure Barre
234 E 17th St., Ste 116, Costa Mesa, CA 92627
If you are in a Pure Barre class and find yourself thinking, "this really shouldn't be this hard," you are not alone. These classes are comprised of micro-movements that are meant to strengthen and tone every inch of your body. At a barre class, if you aren't physically shaking by the end of a set, you probably aren't pushing yourself very hard. Yet even as your legs quiver, these classes feel light, fun, and energizing. The Costa Mesa location boasts encouraging instructors and a convenient location.
Full Psycle
230 E 17th St., Costa Mesa, CA 92627
If you're relentlessly competitive, this is the spin studio for you. When you come to Full Psycle, you better bring your A-game because these classes will pit you against your neighbor, the rows in front of and behind you, or the other side of the room, all in the name of healthy competition. The bikes are connected to a leader board that displays your stats in the front of the studio with things like RMP, power, and total output. Depending on what class you take, you will have the chance to participate in individual and team races throughout the 45 minutes. For those of us who need a little extra motivation to really push ourselves, this studio will help you reach your potential.
Mesa Verde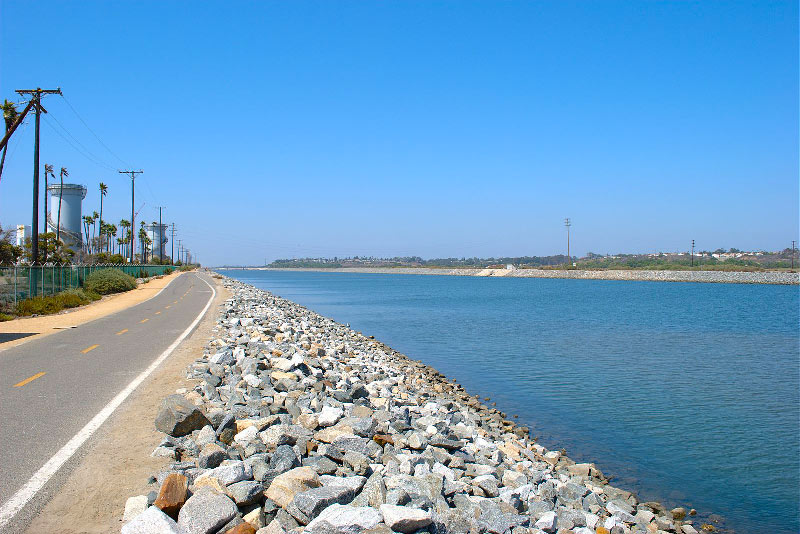 If you are looking to live in Costa Mesa, chances are you will check out Mesa Verde. This appealing neighborhood boasts beautiful homes, but it's best known for being a tight-knit community. Though Mesa Verde is a highly-residential neighborhood, you can still find excellent fitness studios while living within walking distance of parks and trails that facilitate outdoor activities.
Club Pilates Costa Mesa
1525 Mesa Verde Dr. E, Ste 123, Costa Mesa, CA 92626
Club Pilates Costa Mesa perfectly matches the expertise of a national studio with the comfort and familiarity of a local boutique. The instructors know regulars by name and have been known to throw requested songs on the workout playlist, if you ask nicely. The studio offers several different kinds of classes, incorporating everything from foam rolling to suspension training. They also let you know what "level" each class is good for, so whether you are just starting Pilates or are an experienced pro, you can make sure you choose classes that will work best for you.
Spectra Yoga
2701 Harbor Blvd., Ste E-1, Costa Mesa, CA 92626
Spectra Yoga is a boutique studio offering a diverse array of classes as well as specialty events and trainings. They place a strong emphasis on a holistic yoga practice, offering classes to engage and strengthen the mind, body, and soul, as well as classes to connect with your community. The Yogalates class combines the benefits of Pilates and yoga in one workout, and Aerial Yoga lets you swing around in hammocks as you practice. For a community-centered workout, bring your baby to the Mom + Baby class, or grab a partner and build your strength (and trust) together at Acro Yoga.
The Training Spot
1534 Adams Ave., Ste F, Costa Mesa, CA 92626
The Training Spot has three locations across Orange County with one unifying focus—to deliver life-changing personal training. This family-run business emphasizes personalized workouts and healthy nutrition in order to achieve the results you are looking for. The trainers here take the time to listen to your goals and genuinely care about their clients, making this gym a favorite in the Costa Mesa community.
Fairview Park
2501 Placentia Ave., Costa Mesa, CA 92626
Fairview Park is a scenic park that covers over 200 acres and provides ample opportunity for jogging and biking. You can access trails off of Placentia Avenue, where there is a free parking lot for added convenience. The park is also dog-friendly for those who have a four-legged friend as a running partner.
Santa Ana River Trail
1892 Gisler Avenue, Costa Mesa, CA 92626
The Santa Ana River Trail lies adjacent to Fairview Park and boasts a 50-mile trail that follows the curves of the river all the way from San Bernardino to the waterfront in Huntington Beach. In Mesa Verde, you can hop on the trail at the end of Gisler Avenue and run or ride the 4.15 miles down to the beach. While this can certainly serve as an excellent workout, the trail is also great for recreational riding to and from the water on a hot summer day (but good luck trying to navigate the trail on the 4th of July).
South Coast Metro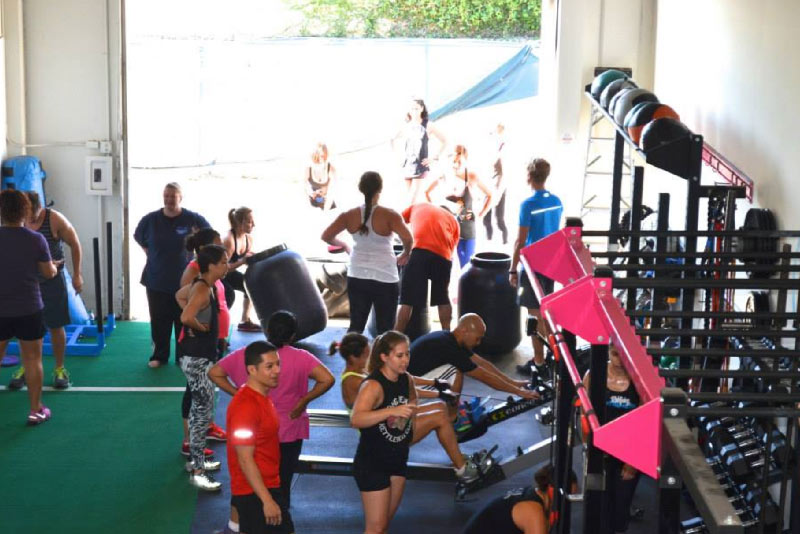 The South Coast Metro area is a small, but packed pocket of Costa Mesa. Located just west of the expansive South Coast Plaza shopping center, this area offers a residential reprieve from the crowds that flock to the area, especially on the weekends. But being surrounded by a major mall and some substantial thoroughfares has its benefits. Finding a gym in the area is as easy as meandering a few blocks down the street.
Ra Yoga
3077 Bristol St., Suite A, Costa Mesa, California 92626
With only two locations (one in Costa Mesa and one in Newport Beach), Ra Yoga is transforming the Orange County yoga scene. The studios are chic, yet warm and inviting and the instructors are energizing and attentive. The studio offers a variety of classes, ranging from a high-intensity Ra Strength class, which incorporates weights and (sometimes dreaded) "cardio bursts," to the Dharma Talk class, which focuses less on movement and more on mindfulness and meditation.
9 Round
1175 Baker St., Suite A-5, Costa Mesa, CA 92626
While this fitness studio may be a national franchise, the trainers at 9 Round in Costa Mesa make it feel like home. The nine-round (hence the name) circuit structure of this workout makes it utterly exhausting, but in a good way, and promises you a killer workout in just 30 minutes. The trainers walk you through each exercise and will help adjust your form throughout the class, ensuring that you are doing the movements properly and getting the most out of your time there. Have no fear if you've never put on boxing gloves before, as the instructors will make sure you learn everything you need to know.
Redefining Strength
2930 Grace Ln, Unit K, Costa Mesa, CA 92626
This gym is all about accountability—from personal training, to nutritional plans, to a community committed to working out with you, Redefining Strength gives you everything you need to succeed in your fitness goals. Join the Pull Up Challenge to finally get your chin over the bar, or purchase an at-home program for a way-more-challenging-than-you-expect mini band workout. For an added bonus, this gym is designed for maximum impact exercises, but is outfitted in vibrant colors that make you feel happy while you thoroughly exhaust yourself.