The Best Neighborhoods for Street Art in Dallas
The Best Neighborhoods for Street Art in Dallas
With the rise of street art, viewing art is no longer limited to museums. Art is available 24/7 in certain neighborhoods in Dallas. These Dallas murals and graffiti also reflect the identity of their neighborhoods.
Get to know these three neighborhoods through their striking street art.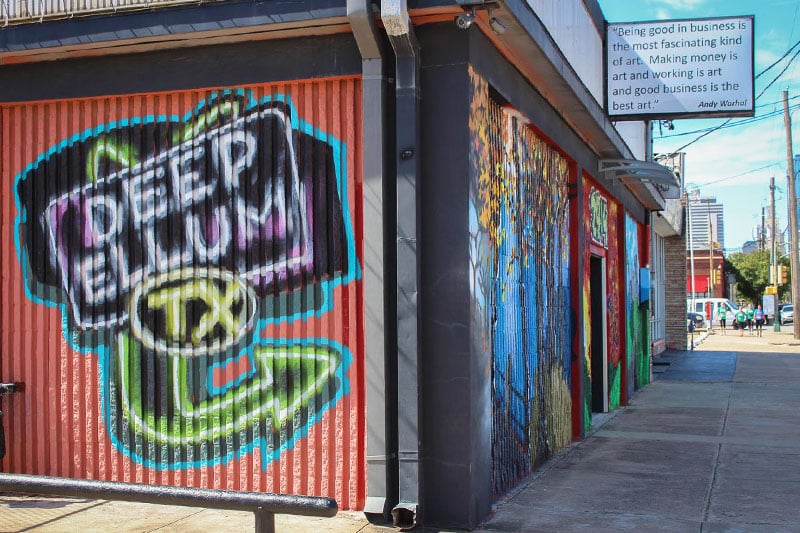 Deep Ellum initially comes to mind when one thinks of street art in Dallas. It's probably the most concentrated area of graffiti in the city, and it has long been a place for street artists and those who admire street art.
Deep Ellum's street art craze began in the 1990s when Susan Reese and Frank Campagna created the Deep Ellum Tunnelvisions project. In 2009, Reese and Campagna, along with other artists, began the Deep Ellum Murals Project with a mission to add art to the buildings of the deteriorating neighborhood. It was then taken over by the Deep Ellum Community Association, and soon, murals were being created by artists of all backgrounds. Following the project, business owners and landlords in the area sought out their own artists. In 2012, Scott Rorhman bought 39 properties in Deep Ellum and commissioned 42 murals on his buildings. This project became known as the 42 Murals Project.
It's hard to share our favorite murals in the area, as they rotate often. Just walk up and down Elm, Main, Commerce, and Canton streets between I-75 and Exposition Avenue, and you'll see mural after mural. There's hidden street art all throughout Deep Ellum, even some on the columns holding up I-75.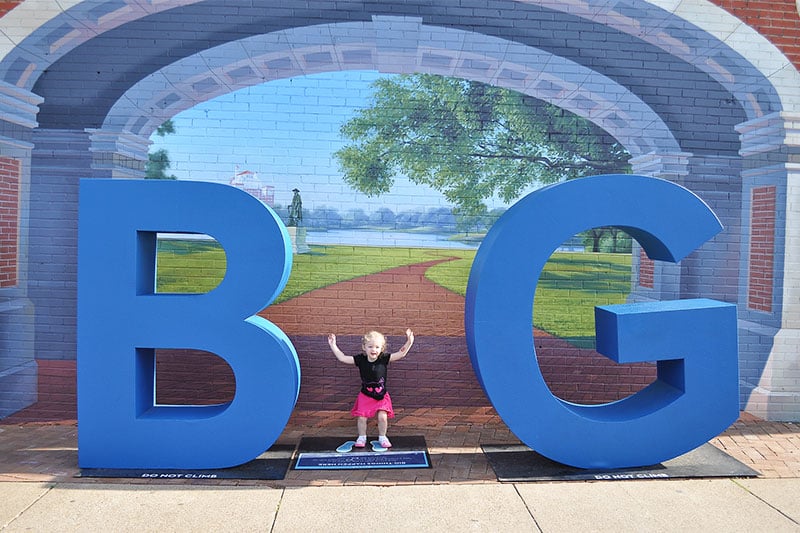 With new development and renovations in Oak Cliff (such as in the Bishop Arts District and the new business on Jefferson Avenue), the arts scene of Oak Cliff is thriving, and it's making itself known through street art.
When considering Oak Cliff's street art scene, there are a few things you should know. First, Bishop Arts District is an entertainment district located within Oak Cliff, and though it's a part of Oak Cliff, the mural style often differs from that of the main neighborhood. Like Oak Cliff's predominant Mexican or Hispanic-owned businesses, many of the street art themes, styles, and artists of the neighborhood often represent Latino heritage. For instance, there are two murals of Selena Quintanilla-Perez, the Queen of Tejano music.
Then there's Bishop Arts where the street art is more attuned to Instagram. Many love the charming Texas garden scene mural near Emporium Pies and the "Oak Cliff Raised" piece that features Batgirl.
While most Dallas locals and visitors are drawn to the murals of Bishop Arts, longtime neighborhood residents take part in appreciating and exalting street art in the greater Oak Cliff area along Jefferson Avenue and West Davis Street. As the neighborhood continues to grow, it'll be interesting to see how the street art scene changes too.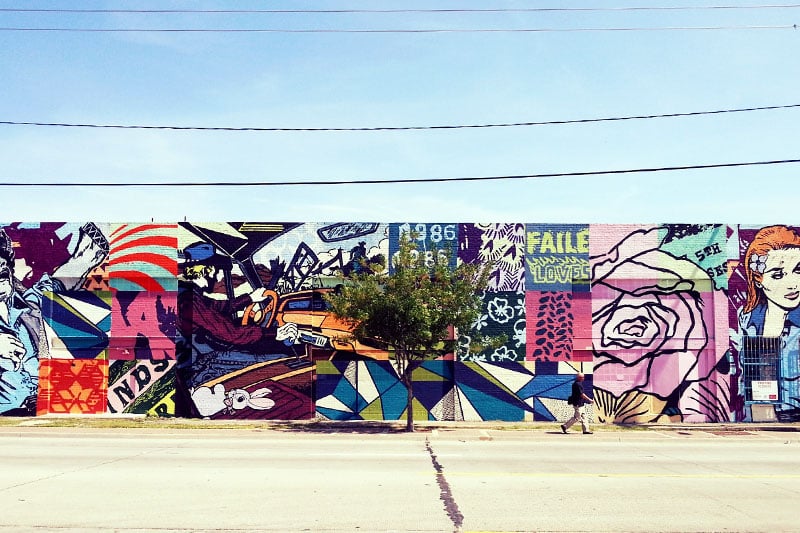 Street art is generally separated between the experience of the painter and those who admire the painter's work. In Trinity Groves, the line blurs a little.
Trinity Groves is a blossoming neighborhood in West Dallas that sits along the Trinity River and I-30 and encompasses an entertainment area of restaurants and shops. The most engaging mural work of Trinity Groves is first and foremost the Fabrication Yard, Dallas' only free public tagging site. It's comprised of empty buildings, and it's a blur of color and artwork that changes daily. Experts and novices tag and design on the walls of the Fabrication Yard, creating layer upon layer of art. Residents of the neighborhood could effectively visit every week and find a new design or art piece—or create their own.
There are a few other street murals beyond the Fabrication Yard, such as at the West Dallas Community Center, but not as many as in Deep Ellum or Oak Cliff. As Trinity Groves searches to create its identity over the next few years and more apartment buildings, breweries, restaurants, and shops open in the neighborhood, there's no doubt that the spirit of street art will play a role here too.