National Local Life
The Best Neighborhoods for Vegans in Orlando
Over the past five years, Orlando's culinary scene has been making headlines. With a growing number of buzz-about restaurants, food trucks, festivals, and Food Network-featured chefs, foodies in Orlando are spoiled for options—and that includes plant-based spots. And as an environmentally conscious city, it seems new vegan Orlando eateries are popping up every week.
If you're looking for vegan restaurants in Orlando, start at these neighborhoods that offer plant-based versions of hot dogs, ice cream, pizza, and more.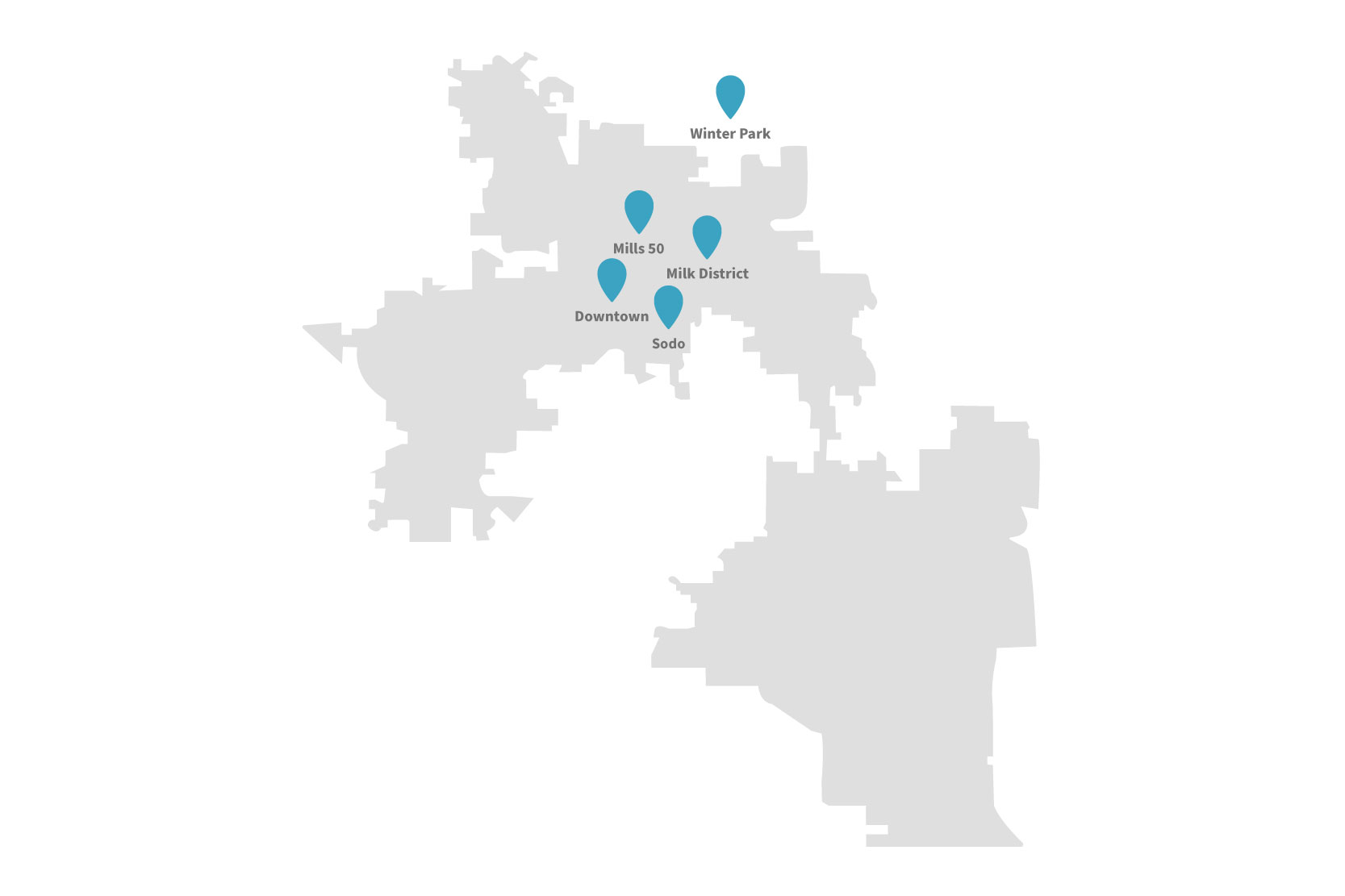 While some may argue Orlando is no more than theme parks, Downtown Orlando would beg to differ. Spend Saturday afternoons strolling through one of the numerous festivals that take over Lake Eola or dance your way down Church Street, the heart of nightlife in Orlando.
While the streets of Downtown Orlando are lined with tacos, burgers, pizza, and more, plenty of vegan food is not-so-hidden on most restaurant menus. There's plenty of vegan-friendly options to satisfy your stomach, whether it's two in the afternoon or one in the morning.
Spots to Check Out:
While it may have been named for a dairy-based product, The Milk District offers plenty of vegan options. A cultural hub of progressive lifestyle, The Milk District has built a community for artists, families, and entrepreneurs.
The Milk District loves to lift up its local creators, meaning not a month goes by that there isn't some sort of market to score some local goods. From handmade jewelry to local artists, The Milk District brings together the best that Orlando has to offer.
Spots to Check Out:
Mills 50 has brought together creative residents to build a district that is diverse and eclectic. Murals line the streets, with every business, utility box, and even dumpster, offering its own splash of color to the city's landscape. That vibrancy extends to most menus, with vegan options for every palate.
Spots to Check Out:
Located just north of downtown, Winter Park, once considered a winter resort, is a vibrant city that is both an art and nature lover's dream. Play a few rounds on the golf course, explore the newest exhibit in the Charles Hosmer Morse Museum of Natural Art, or walk down it's bustling main street; there are more than enough activities — and all within walking distance.
Spots to Check Out:
From breweries to doughnut shops, SoDo has experienced a cultural boom over the past few years. What's now a thriving, urban activity center, SoDo offers the best of work and play.
With luxury residential buildings, marquee retailers, and local eateries, there's plenty to do while barely walking a block. SoDo has been ranked as the 27th fastest-growing city by the United States Census Bureau, and its explosion of growth has no end in sight.
Spots to Check Out: