The Best Neighborhoods to Explore on Atlanta's BeltLine
The Best Neighborhoods to Explore on Atlanta's BeltLine
For the past decade or so, Atlanta has grown—and continues to grow—at a relentless pace. Whether it's the restaurant and bar scene, the film industry, or the hip-hop world, this Southern metropolis has hit the big leagues.
If there's one thing to complain about, it's the traffic. Similar to L.A., Atlanta has terrible traffic congestion, and the city is too spread out. The BeltLine is changing that. The rails-to-trails project, in the same vein as the High Line in New York and The 606 in Chicago, is improving urban accessibility and adding to Atlanta's rising status.
The project consists of 33 miles of multi-use trails and a 22-mile streetcar loop connecting 45 in-town Atlanta neighborhoods. The land was converted from abandoned railroad corridors into an expansive destination for walking, biking, skateboarding, viewing art, and enjoying nearby shopping, dining, and attractions—and it's still developing.
While there are dozens of neighborhoods along the BeltLine to explore, these are the highlights to hit on your urban excursions.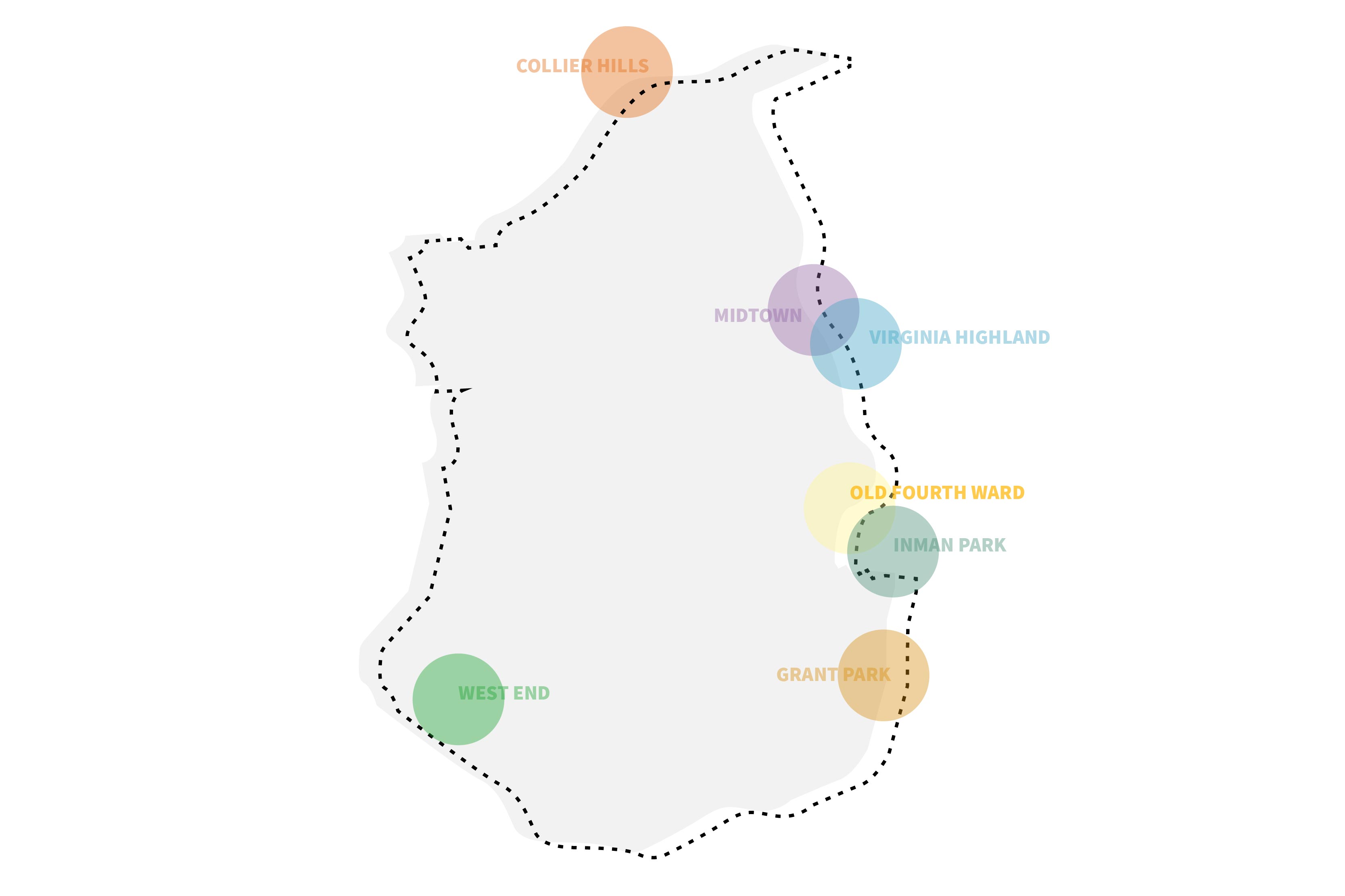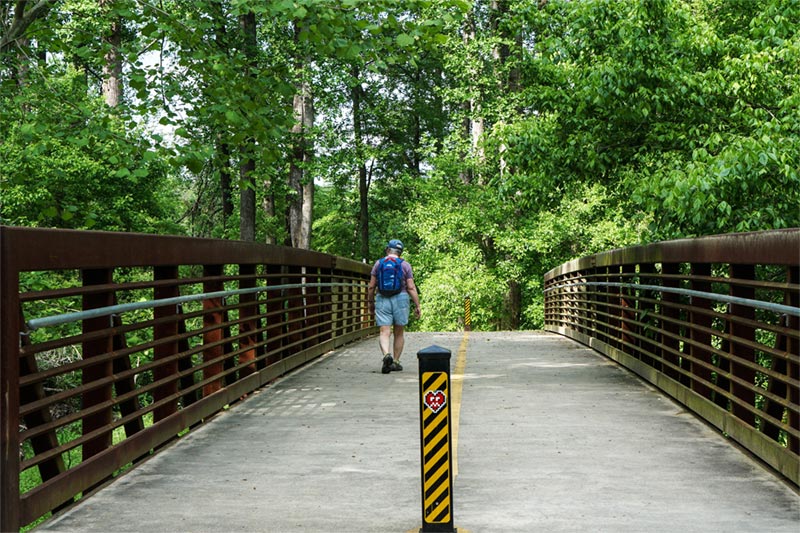 The Northside Trail of the BeltLine connects the neighborhoods in the Collier Hills area of Buckhead. This is a beautiful neighborhood nestled in an urban forest with large oak trees, rolling hills, and streams. This scenic part of the BeltLine runs through the natural beauty of Tanyard Creek Park.
Collier Hills and adjacent Ardmore Park are close to all the shopping and dining on Peachtree Street in Buckhead.
Spots to Check Out:
The Eastside Trail of the BeltLine also runs through the Virginia Highland neighborhood at several points. As you walk along the BeltLine, this is a neighborhood worth a stop for its eminent curb appeal and charm.
Virginia Highland is a cute, walkable neighborhood with bungalow-style single family homes and lots of sidewalk cafes, bars, and restaurants to explore. Locals love this neighborhood for its summer festivals, cafes, and beautiful architecture featured on home tours.
Spots to Check Out: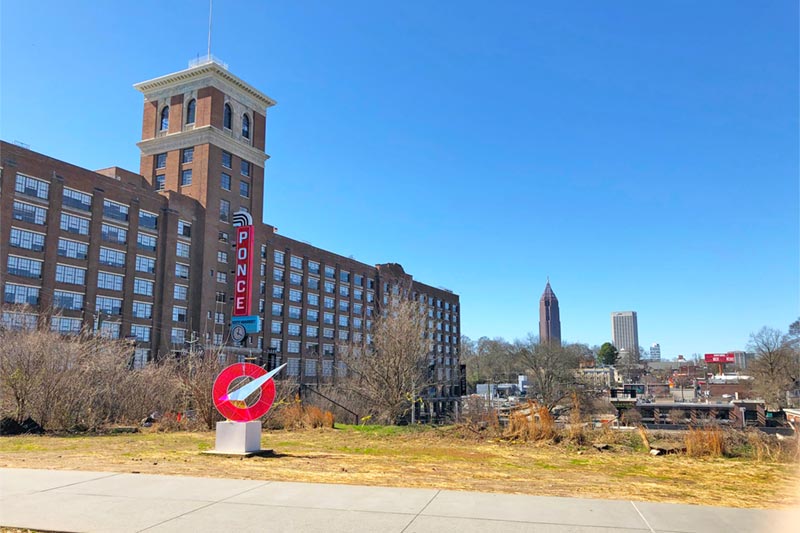 Also along the BeltLine's Eastside Trail, Old Fourth Ward is a cool, artfully graffitied neighborhood with local bars, restaurants. Part of the neighborhood's BeltLine development includes the Historic Fourth Ward Park and a skate park partially funded by Tony Hawk himself.
Right by the Historic Fourth Ward Park is the Ponce City Market. This huge indoor market and food hall is a shopping and dining destination unto itself with some of the most sought-after restaurants and stores in the city as well as an event space, offices, and a farmers market.
Spots to Check Out:
Grant Park is nearest to the BeltLine's Southside Trail, parts of which are still under construction but still accessible while the trail is being converted into a fully paved walkway.
The neighborhood, just southeast of downtown, is known for its eponymous park that's home to the enormous Zoo Atlanta and for its historic Victorian homes and charming bungalows. However, there are many new condo and townhome developments—some replicating the neighborhood's historic architecture, others with a sleek contemporary look—popping up.
Spots to Check Out: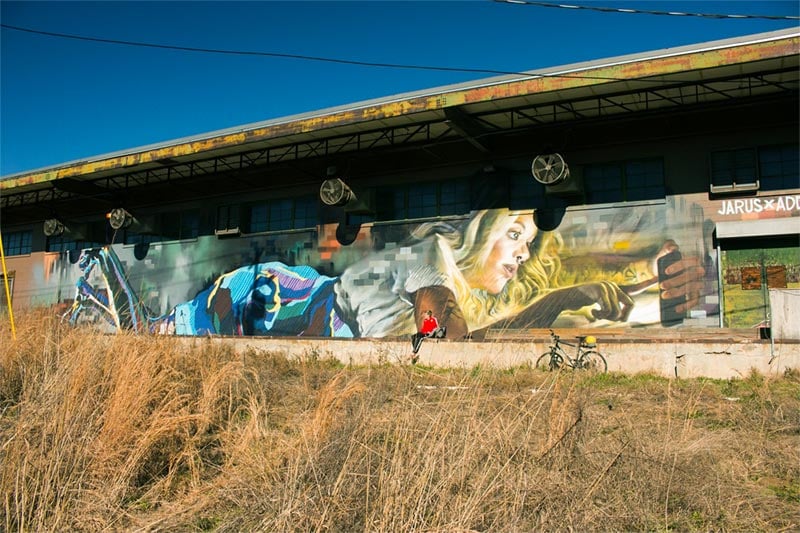 The Eastside Trail has most of the action on the BeltLine, buzzing with leisurely pedestrians, dog walkers, and bikes, skateboards, and scooters whizzing by. The beginning of the Eastside Trail is Piedmont Park in the Midtown neighborhood.
Piedmont Park is Atlanta's version of Central Park, complete with beautiful greenspace and botanical gardens surrounded by skyscrapers. The trail extends three miles to Reynoldstown, crossing through the Poncey-Highland, Virginia Highland, Inman Park, Old Fourth Ward, and Cabbagetown.
Midtown is home to some of Atlanta's largest institutions, including the Coca Cola headquarters and Georgia Tech. It has tons of shopping, dining and nightlife options, and it's where the Atlanta Pride festival and parade are held every year.
Spots to Check Out:
Inman Park is a beautiful neighborhood with parks, old oak trees, and statuesque Victorian houses. The BeltLine ends—or begins, depending on how you look at it—at Krog Street Market, an Inman Park destination for international cuisine and local crafts. At Krog Street, there's so much to discover, and once you enter the BeltLine, you can explore all of Atlanta.
Spots to Check Out: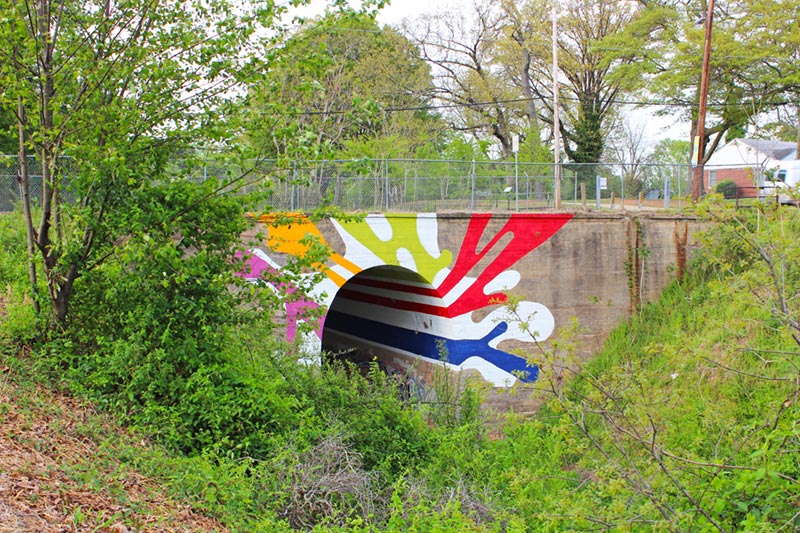 The West End Trail was the first of the BeltLine trails to be built in 2008. Its three miles connect the Southwest Atlanta neighborhoods near West End, a rising star in Atlanta. West End was named Curbed's Atlanta Neighborhood of the Year in 2017 and 2018.
West End is a diverse community with many vegetarian restaurant options. It's also home to notable museums including the Hammonds House Museum, which features the work of African-American artists.
Spots to Check Out:
While the BeltLine project has already seen massive development and progress, it doesn't stop there. The Eastside Trail extends to Reynoldstown, almost to East Atlanta, and it's still under construction. For navigating and exploring Atlanta, the BeltLine is the best way to do it.