Washington D.C. Real Estate Development
The Future of D.C.'s Capitol Riverfront
The Capitol Riverfront area has seen a lot of investments over the last decade, amounting to $1 billion. According to a report from the Capitol Riverfront Business Improvement District (BID), the District is expected to break even on that investment by the end of 2018.
This could come as a surprise, as only a fraction of the project is built out — only 14 million square feet of the planned 37 million square feet is completed, the report noted. The entire project is expected to be complete by 2040. At that point, the area is expected to see a $7.40 return on each initial dollar invested.
While major improvements have been made to the area, the work is far from complete, and the future of the Capitol Riverfront neighborhood is a bright one. With so much potential, there has been a great deal of speculation about what is to come for the area.
RFK Stadium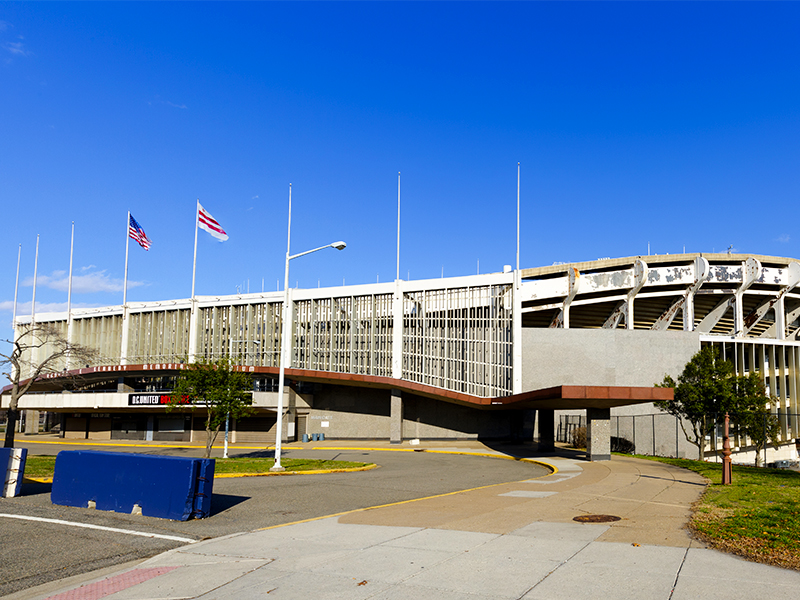 As D.C. United moves on from RFK Stadium, many are left wondering what will become of the space. Like so many abandoned lots that D.C. has contended with, RFK Stadium will offer a great amount of land that can be developed.
Washingtonian made note of some of the ways that lots have been used in the past. NoMa was built on old parking lots behind Union Station. The entire Capitol Riverfront area was once a collection of parcels of land that went up for grabs: It consisted of public housing, warehouses, and other businesses. The D.C. General Hospital next to RFK is also being redeveloped into a new community.
It makes sense, then, that folks would wonder what this space could become. Of course, one of the bigger guesses on the table is it would be used for Amazon's HQ2. The Washingtonian wondered if it might become the new Redskins stadium. What's most intriguing, though, is that D.C. has grown relatively organically, without major plans guiding the way.
The reality is that no single vision was behind the creation of the local neighborhoods people most covet, such as Georgetown and Dupont Circle," the Washingtonian noted. "The urban communities that work best tend to be built over time by residents who adapt the neighborhood to their needs and desires in ways no developer could ever anticipate."
D.C. certainly isn't lacking in unique, unexpected features in its communities. The Washingtonian noted that this results in major planned areas, like CityCenterDC, feel stuffy and lack an understanding of the District's culture. "It's the quirks, imperfections, and irregularities that truly make your corner of the city feel like home," the Washingtonian wrote.
Amazon HQ2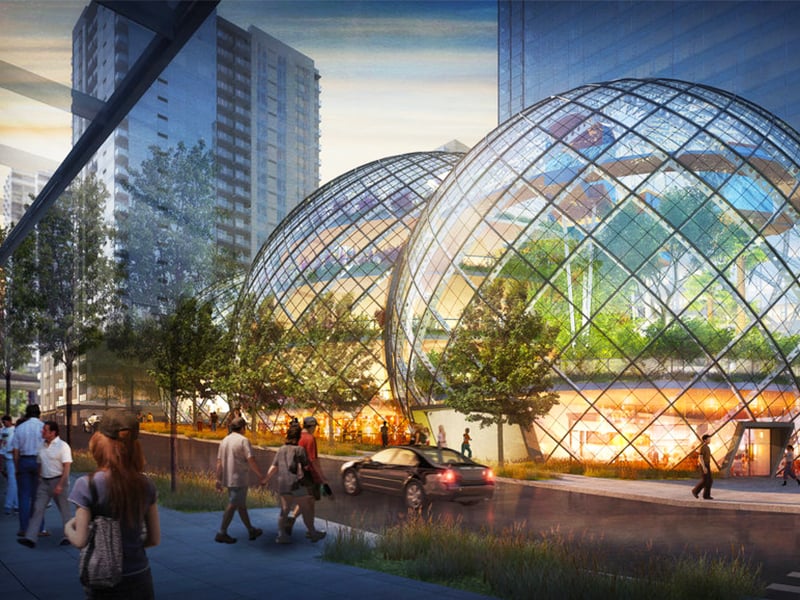 If there is a plan to be written, one major development possibility is Amazon's HQ2. Washington, D.C. made Amazon's short list for the HQ2 location search, and Capitol Riverfront (specifically the Anacostia Riverfront section) was among the areas pitched to the ecommerce giant.
Michael Stevens, president of the Capitol Riverfront BID, feels strongly that the neighborhood would be a perfect location for Amazon's major project, which would amount to a $5 billion investment in the area.
"We always thought D.C. was a great candidate for a city to be home to Amazon's HQ2. We thought the Anacostia riverfront campus was a logical choice," Stevens told the Washington Business Journal. He noted that it would be possible to not only offer up the 8 million square feet of space needed for Amazon offices, but that the Anacostia Riverfront has additional space that Amazon could utilize.
"We are currently zoned for 37.5 million square feet, that's what we think we are going to have at build-out," Stevens told the Business Journal, speaking on the entire Capitol Riverfront project. "We have lots of land available."
And while space is obviously a crucial and important factor, Capitol Riverfront has more than just that to offer. Housing is aplenty, with apartments, condos, townhomes, co-ops, and other housing options in abundance. The area is a well-connected part of D.C., with Metro's green line easily accessible. The area is also well stocked with 44 restaurants, a Harris Teeter grocery store, and a Whole Foods due to be open in two months.
If you can't find what you're looking for in Capitol Riverfront, you can look at nearby neighborhoods as well. "We are so proximate to other neighborhoods like Capitol Hill and of course the Southwest waterfront with The Wharf and Arena Stage," Stevens said to the Business Journal.
The riverfront is competing with NoMa, Capitol Hill East, and Shaw in D.C. alone, not to mention surrounding shortlisters Montgomery County in Maryland, and North Virginia. That also doesn't take into account other shortlist locations outside of the mid-Atlantic.