Miami Local Life
The Miami Neighborhood Gym Guide
Bikini season doesn't just fall in the summer months in Miami. It lasts all year round, so now is the time to start a fitness routine that will have you looking your best when you hit the sand. Finding the right gym, however, can be a challenge, since no two fitness regimens are alike. Fortunately, no matter where you live, you can find a gym to suit your taste and budget. The following are some of your options.
CrossFit Miami Beach - Miami Beach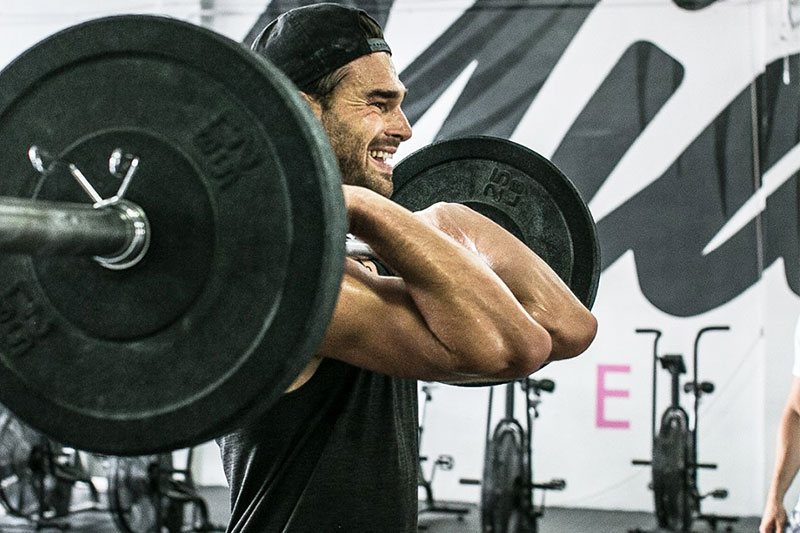 You may have heard friends talk about "the box" and use the initials "WOD" and wondered what they were talking about. Those who belong to a CrossFit gym will tell you that "the box" refers to the gym where they work out and "WOD" stands for "Work Out of the Day," or the fitness routine they complete during a visit. If you live in Miami Beach, you may want to join the Reebok CrossFit Miami Beach, although other CrossFits are located throughout the city. CrossFit workouts revolve around constantly varied, functional movements (like squats and push-ups) done at a high intensity. You can pay for individual classes or monthly memberships ranging from $159 to $215, depending on the number of months you pay for. Some gyms offer the first workout for free.
Pilathon - Wynwood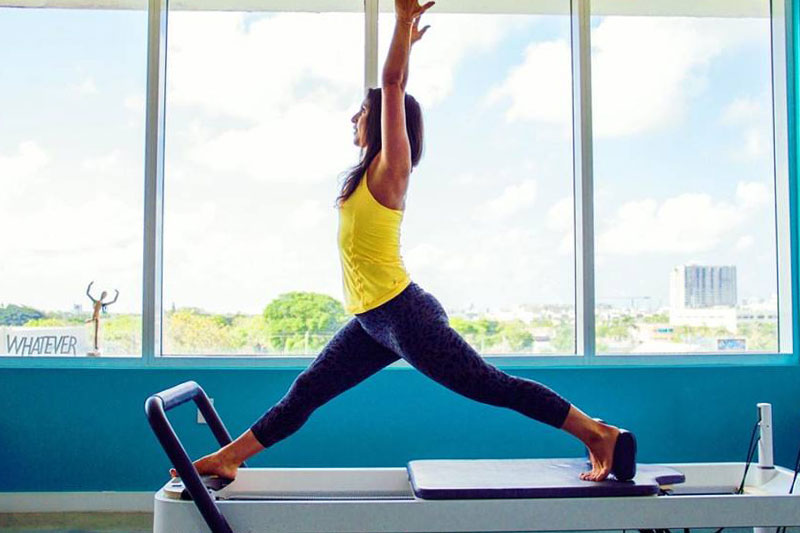 If you want something a little lower impact than CrossFit, Pilathon in Wynwood might be more your speed. This gym's focus is on Pilates, which is a method of exercise that consists of movements promoting flexibility, muscular strength, and endurance. Pilathon also offers a mix of programs, including indoor rowing and yoga. You can pay on a per-class basis with prices starting at $40 for a Pilates group class or $25 for a yoga group class. A full-access membership costs $289 per month.
Flywheel North Miami - North Miami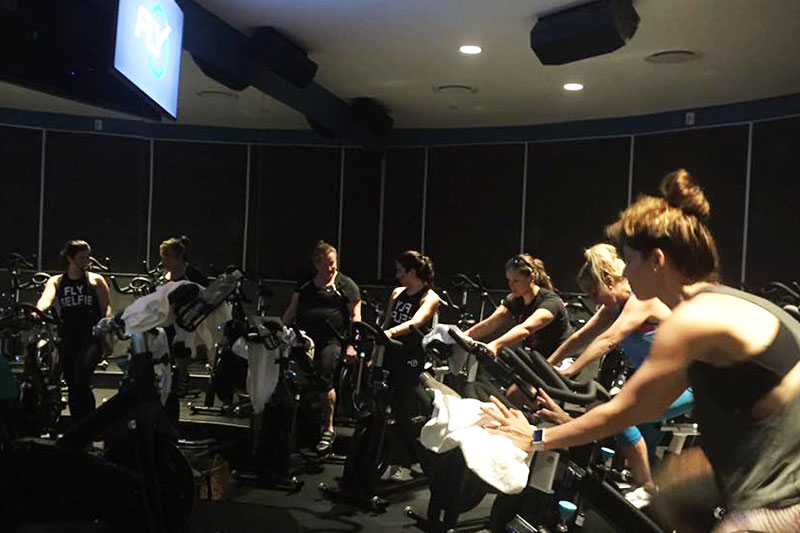 FlyWheel is a boutique spinning studio with locations in North Miami and Miami Beach that offers high-intensity, interval-based cycling classes. Each class lasts 45 or 60 minutes and includes 30- to 60-second races, rhythm riding, and sprints, promoting a competitive atmosphere. The gym also offers FlyBarre, a total-body sculpting class that blends light weight training, dance, and core-strengthening exercises. Individual classes cost $19-$23, depending on how many you want to take during a month, and memberships with unlimited classes cost $350 per month.
Barry's Bootcamp - Midtown Miami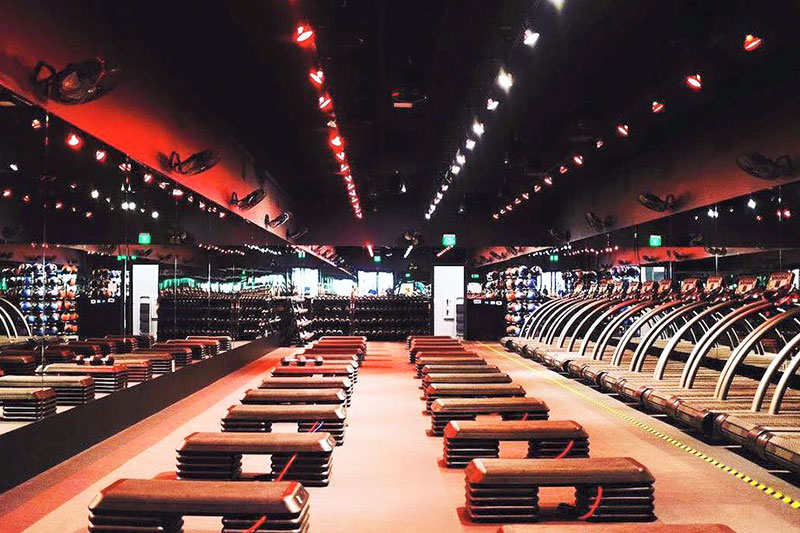 Bootcamp isn't just for the military. Many gyms, like Barry's Bootcamp with locations in Midtown Miami and Miami Beach, offer "bootcamp"-style workouts that can burn up to 1,000 calories at a time. These workouts combine weight training with cardio and alternate bursts of intense anaerobic exercise with recovery periods to keep the heart-rate elevated throughout the workout. Barry's offers a unique workout each day that targets different areas, such as arms and abs, butt and legs, chest, back, and abs, and the whole body. The hour-long workout includes 25 to 30 minutes of cardiovascular treadmill routines and 25 to 30 minutes of strength training with free weights, resistance bands, and medicine balls. Prices start at $30 per class, but package deals and memberships are also available.
9Round - Aventura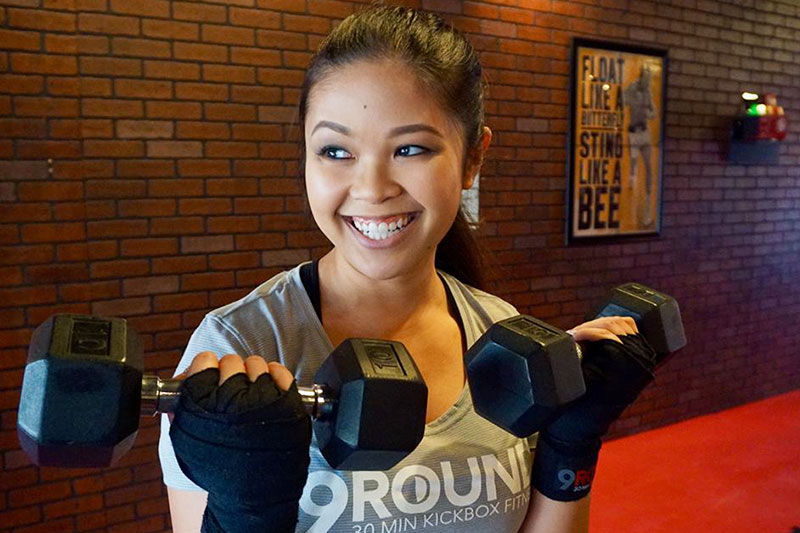 If you've ever looked at boxers and marvelled at their physique, then 9Round might be the workout for you. The kickboxing-themed program consists of a system of nine challenging workout stations developed by a world champion kickboxer. Workouts last 30 minutes and, unlike many other gyms, you do not need to attend classes—workouts can be done any time the gym is open. In Miami, there are 9Rounds in Aventura, Pine Crest, Kendall, Coral Gables, and Sunset. If you want to try it out without joining, the first class is free.
Can't Commit to One Class? Use the ClassPass App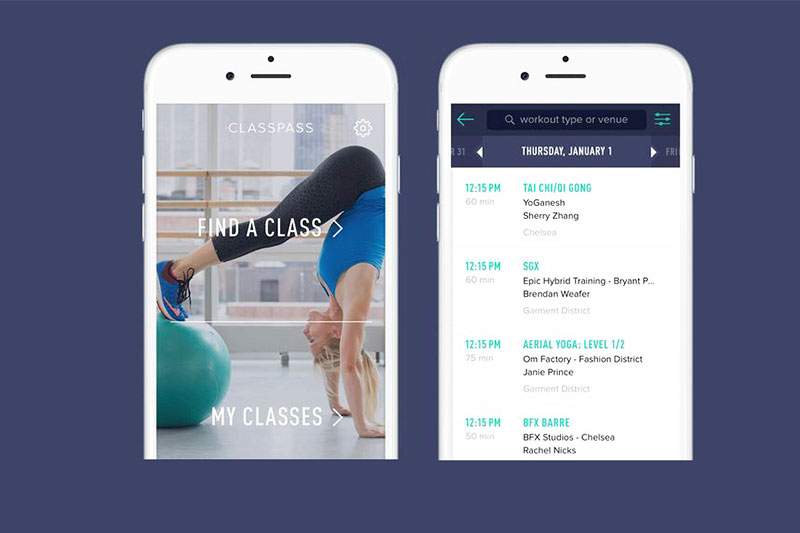 If you're uncertain which type of gym will work best for you or like variety in your workouts, you may want to consider ClassPass. With this app, users can pay $40 to $120 per month (depending on the number of workouts per month) to book classes at various participating gyms. You can also book classes in participating gyms when you travel. There are dozens of eligible gyms throughout the city, as well as across the country. For example, in Little Haiti, B-Fit Biscayne, Mickey Demos Boxing and Fitness, and The Pilates Place are all participating gyms.