Chicago Local Life
The Neighborhoods With Irish Pubs in Chicago
It should come to no surprise that a city that dyes its river green for St. Patrick's Day has its fair share of Irish pubs. But it doesn't have to be March 17 to enjoy a pint in Chicago.
Irish heritage is prominent all year round in Chicago. In fact, Irish Americans make up the largest ethnic group in the city and date back to the 1830s when many Irish immigrated to Chicago. The city has even earned the top spot from WalletHub's analysis of the best cities for St. Patrick's Day celebrations.
And while you can find an Irish public house in almost any Chicago neighborhood, here are the neighborhoods to check out with plenty of pubs—especially if you're into barhopping.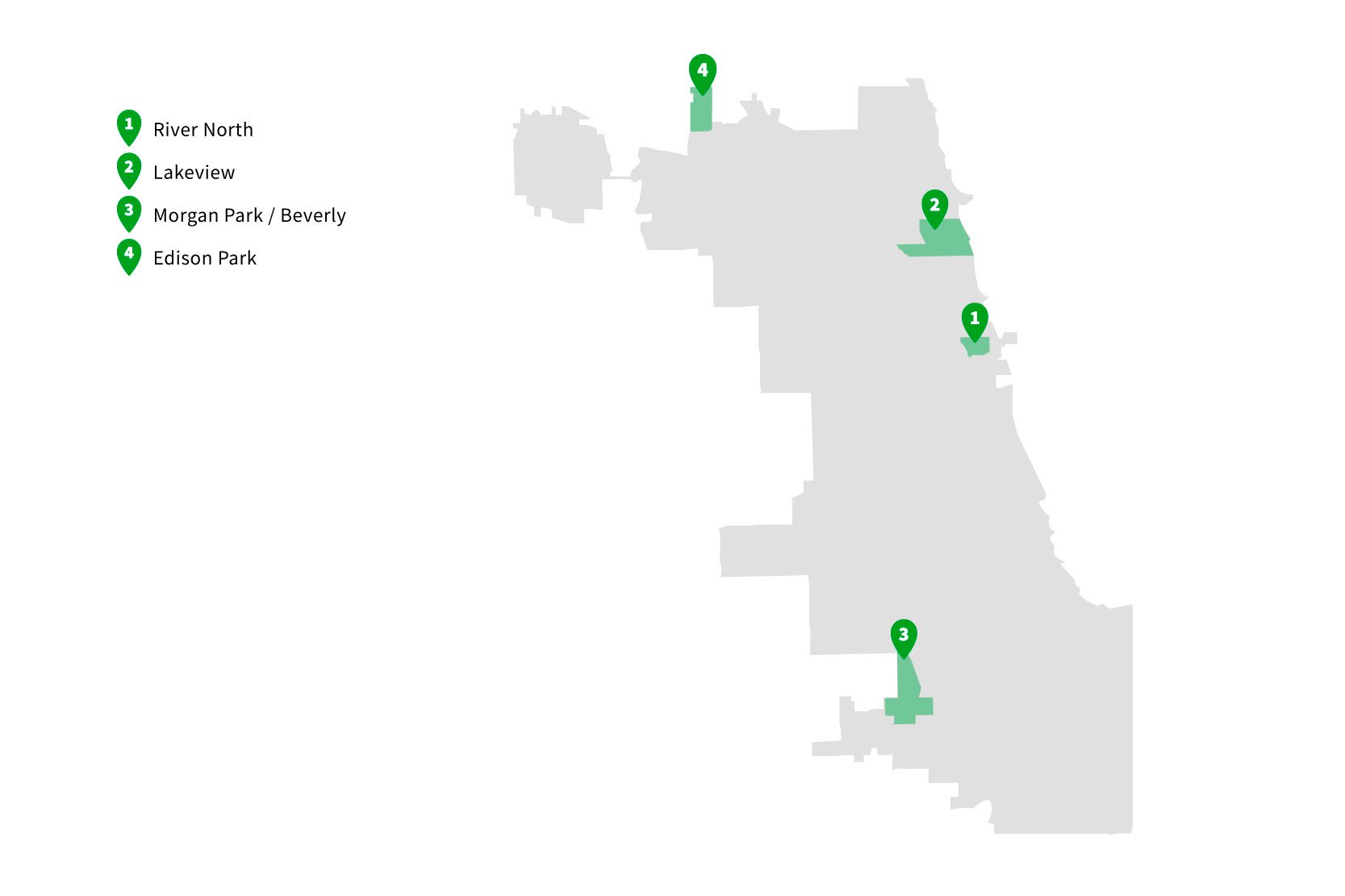 If you're looking for a bar or restaurant, you'll find one on pretty much every block in River North. But it also has a high density of Irish taverns, making it a prime spot for barhopping. As an added bonus, if you find yourself in this neighborhood the weekend of St. Patrick's Day, you'll be right on the river to watch as it is dyed green.
Pubs to check out:
This northern neighborhood takes up a large chunk of space and is home to some lively sub-neighborhoods like Wrigleyville and Boystown. With a reputation as a party-friendly neighborhood, you'll find your fair share of traditional Irish pubs. And don't be worried about the size of the neighborhood; there are plenty of "L" stops to get you to all the best bars.
Pubs to check out:
Home to the wildly popular South Side Irish Parade, both Morgan Park and Beverly are full of Irish pride. The 40-year-old parade draws a large number of people (over 200,000 spectators) each year. Unsurprisingly, the neighborhood has many Irish pubs that hold a special place in many residents' hearts.
Pubs to check out:
This serene northside neighborhood gives off a nostalgic feel with storied buildings and charming homes. It's also home to some of the most popular Irish pubs in Chicago, proving you don't need to be in the heart of Chicago to experience the liveliness of an Irish pub.
Pubs to check out:
Honorable Pub Mentions: