The Top 10 Master-Planned Communities in Florida in 2019
The Top 10 Master-Planned Communities in Florida in 2019
Many prospective homebuyers look to master-planned communities (MPCs) to purchase homes for a variety of reasons—from the long list of amenities they often provide to the convenience of living in self-contained cities.
Whatever the reason, sales in MPCs have been strong in recent years across the country. In Florida, these 10 communities were the top-selling MPCs in 2019, according to real estate analytics company RCLCO. The group also put together a list of the top-selling MPCs of the decade—and Florida dominated that ranking, too.
One of the largest new home communities in Jacksonville, Bartram Park will feature 9,700 residential units, nearly 2 million square feet of commercial space, and over 300 hotel rooms when completed. Over 2,000 acres, nearly half of the acreage in Bartram Park, has been set aside for the Julington-Durbin Creek Preserve where residents can experience wildlife while hiking, biking, picnicking, horseback riding, or kayaking.
The development features both townhomes and single-family homes and prices range from $100,000 to over $300,000.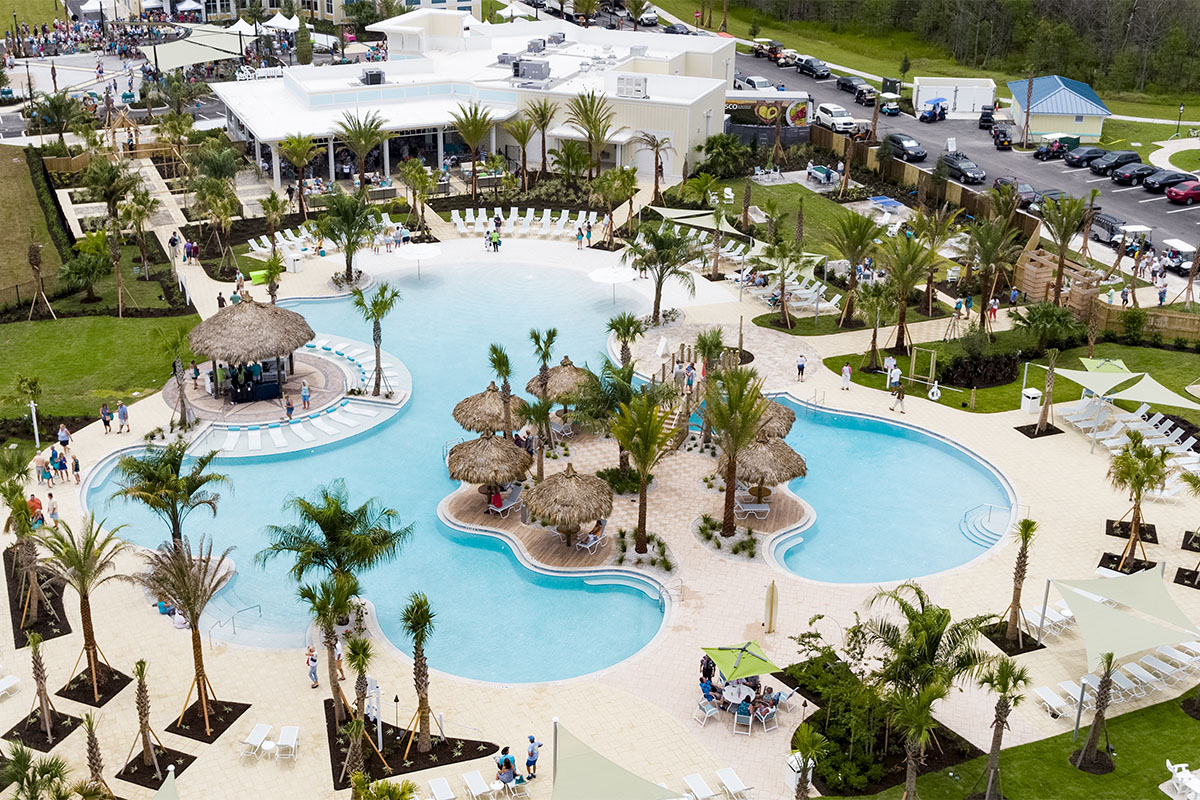 Who hasn't dreamed of living a Jimmy Buffett-inspired lifestyle filled with sunshine, music, and the beach? Now you can at this MPC for people ages 55 and up. Housing styles range from "conch cottages" to villas and single-family homes. Prices start from the low $200,000s to over $350,000.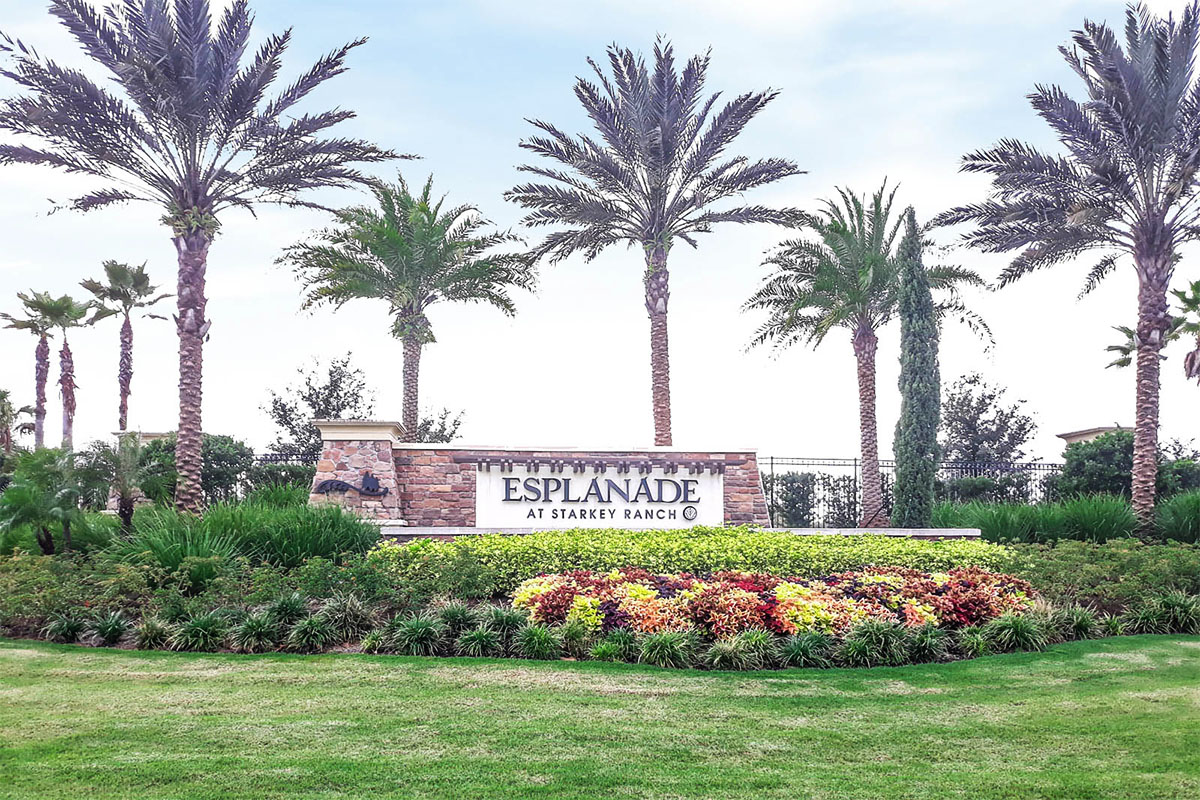 With more than 2,400 acres adjacent to the Jay B. Starkey Wilderness Preserve, Starkey Ranch was developed with nature lovers in mind. Recreational opportunities abound, with 20 miles of trails within the development, along with four parks. Homes are mainly single-family, but range widely in size and price, from $250,000 to $650,000.
With 13 neighborhoods catering to different lifestyles, Tradition is a community designed for people at all stages of life—from families with young children to retirees. What all have in common, however, is the quality of life that comes with having access to 500 acres of lakes and 300 acres of parks and nature preserves.
Housing offered includes townhomes and single-family homes, with prices ranging from $150,000 to over $700,000.
Technology enthusiasts will love Lake Nona, which was designed with the future in mind. It is Florida's first "gigabit community," which means it offers Internet speeds that are 200 times faster than the U.S. average. It is also one of only nine Cisco Smart + Connected communities worldwide, including the first in the nation. It also has the nation's first autonomous shuttles called "Beep."
Homes range from cottages to large single-family estates, with options for those ages 55 and older. Prices vary widely from $200,000s to well over $1 million.
Viera is an MPC designed for people who want to "have it all"—A-Rated schools, habitat preservation, and environmental protection, shopping, dining, places of worship, and healthy living options.
Health and wellness are a major focus here with Health First's Viera Hospital, Medical Office Park, and Pro-Health and Fitness Center located on a 50-acre campus. It is the only healthcare campus combining health, wellness, and disease prevention in Brevard County.
Homes are geared for all ages, although they range significantly in size and price from more modest single-family homes that sell in the $200s-$300s range to estate homes that run $1 million or more.
Beach lovers who want to settle near the ocean will love Nocatee's location, which is near both Jacksonville and Ponte Vedra beaches.
Like other MPCs, Nocatee offers a lifestyle where it's possible to live, work, and play all within the same area. As such, it offers shopping and dining options, parks (including theme and water parks), offices, trails, and kayak launch—all while preserving the natural beauty surrounding the community.
Because Nocatee caters to people in various stages of their lives, there are many options for housing, including smaller starter homes, townhomes, and larger homes in gated communities. Homes start in the low $200s and can reach up to $1.5 million, with a median sale price in the mid-$400s.
Located between the Gulf of Mexico and the Myakka River in Sarasota County, the West Villages has been drawing people of all ages due to its blend of natural beauty combined with access to the conveniences of modern life.
Residents can enjoy a range of activities, from watching the sunset over the Gulf of Mexico to kayaking on the Myakka River, golfing, shopping, dining, or exercising on the interconnected trails and bike paths.
There are mainly mid-sized homes in the community that start in the mid-$200s and rise up to the mid-$700s, with a median sale price in the low $300s.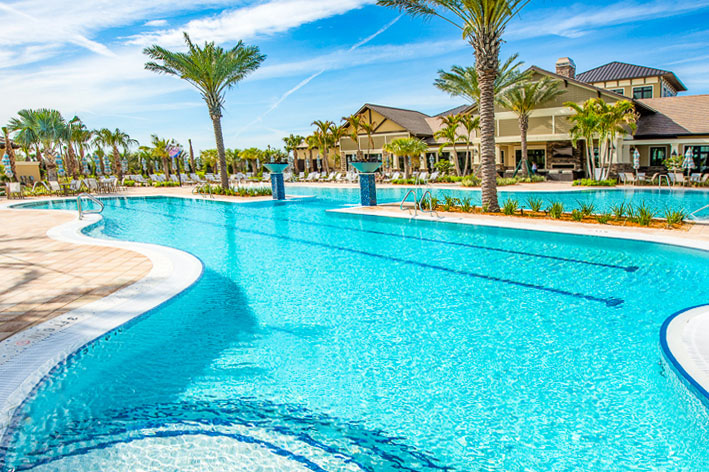 This MPC, which transitioned to a planned community in 1994, is designed to bring its 36,000 residents together with shopping, dining, healthcare, schools, and even a farmers market every Sunday.
It is also the site of several large commercial enterprises, including CORE, a life sciences research campus, and Waterside Place, a lakefront town center with shops, restaurants, and more.
Homes at Lakewood Ranch come in single-family and attached styles ranging from the high $100s to nearly $5 million.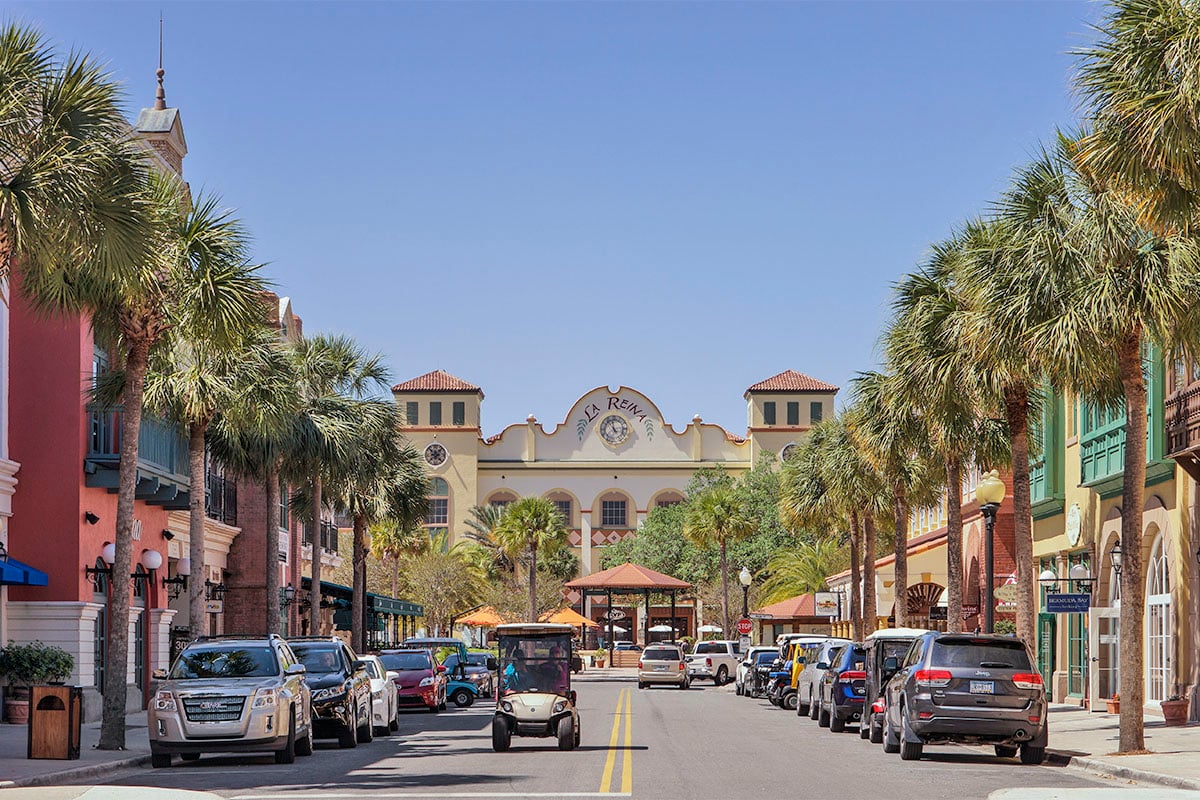 Topping the list is The Villages, which is one of Florida's largest communities geared for those ages 55 and up. This ranking rounds out a decade of strong sales, having appeared in the list's top 10 for the past 10 years. It may be hard to pinpoint one factor driving its popularity, but perhaps it's the community's 40-year history, over 55,000 homes, large size (it takes up three zip codes), or established town center and amenities that has continued to draw residents over the years.
Whether you're considered a part-time home for the winter or full-time residency, The Villages has options. Homes and villas come in a variety of sizes and styles that start in the mid-$100s and reach up to nearly $1 million.
The Top-Selling Florida MPCs of the Decade
RCLCO also published a list of the top-selling MPCs of the decade, with Florida dominating the top of the list. Among MPCs that made the top 5 were The Villages, Lakewood Ranch, and Nocatee. West Villages also made the list, ranking No. 12.