Chicago Real Estate
Urban vs. Suburban: Chicago
The word "suburban" probably made you cringe as a kid and a young adult. After all, Chicago has 4 a.m. bars, a ton of dynamic neighborhoods, Wrigley Field, and — how could we forget? — food worth writing home about. Why give that up? For one, Chicago's suburbs have the appeal of more space and affordability, without leaving the city too far behind. Here are eight things to know before if you're thinking of swapping your urban condo for life in one of the suburban towns that makes up Chicagoland.
Things to Know When You Move to the Chicago Suburbs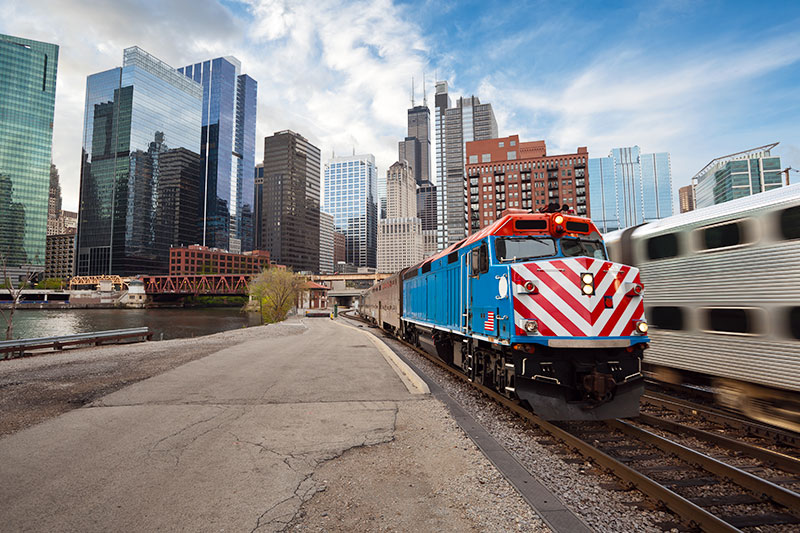 The Metra is Helpful, But You Might Still Want a Car
The CTA can get you anywhere in the city. Plus, if you don't feel like waiting for the next train or bus, you can summon a Lyft or an Uber with just a few taps on your phone. Getting around in the suburbs is a different story. The Metra gets you downtown with minimal hassle; you'll probably want to get a monthly pass if you plan to commute into the city for work. A train ride is a more relaxing way to start and end the day compared to Chicago's notorious traffic.
When it comes to getting around within the suburbs, you'll find yourself yearning for the convenience of a car since everything is so spread out. There are some public transit options, and even Uber and Lyft make it out there, but you're going to spend a lot more time waiting than you would in the city. Plus, there is parking everywhere and most of it is — gasp! — free.
You'll Probably Still Tell People You're From Chicago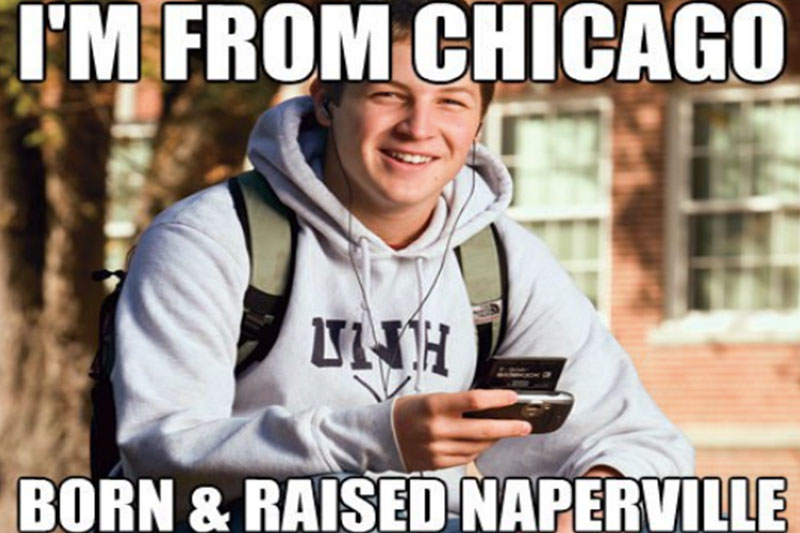 Anytime you talk to someone outside of Chicagoland, it will probably just be easier to tell them you're from Chicago. They will have no idea of the names of the suburbs and the complex jostling for supremacy that takes place between them — you'll know what we mean if you grew up in the Chicago 'burbs.
Be careful who you tell that to, though. People in the city proper will be quick to correct you if you live in the suburbs but try to claim Chicago residence.
You Don't Have to Give Up Having a Downtown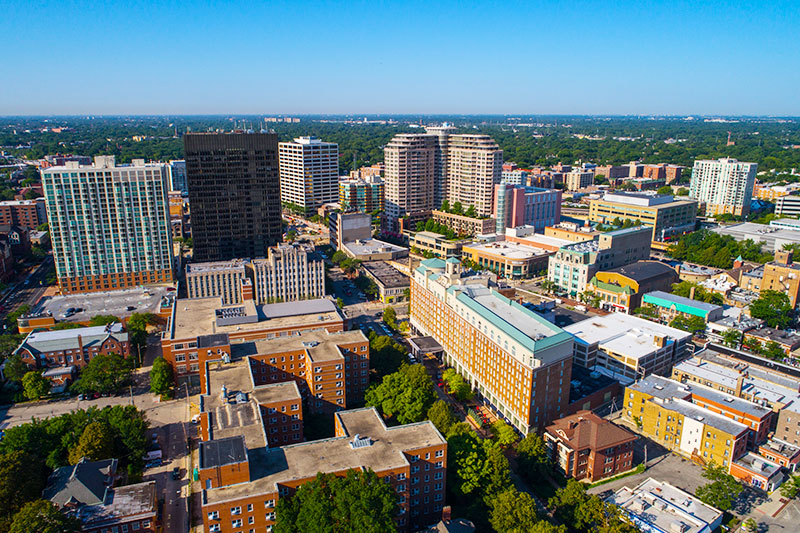 A big part of Chicago's appeal is its lively downtown. People contemplating a migration to the suburbs often fear they will lose that ambience. Put your fears to rest. There are a lot of Chicago suburbs with fabulous downtown areas. Get your festival fix in downtown Arlington Heights. Shop and eat to your heart's content in downtown Naperville. And stroll around in Evanston — a suburb so close to Chicago it retains a distinct urban vibe.
You'll Get to Know and Love Midwestern Chain Restaurants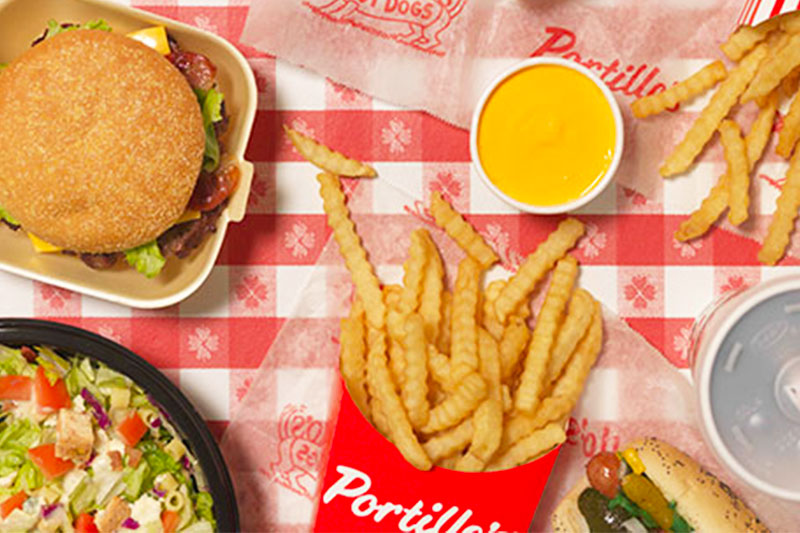 You could go your entire life in Chicago without eating at a chain restaurant. You could do the same in some Chicago suburbs, but once you move there any pretentions you had are probably going to fly out the window. Embrace the greasy joy and indulgence of a hot dog, fries, and slice of chocolate cake from Portillo's. Get your fast food fix at Steak n' Shake (hand-dipped milkshakes!) and Culver's (butterburgers!). Those places pop up all over the suburbs, tempting you with their promise of a cheap, delicious meal.
The Suburbs Have Some Amazing Outdoor Space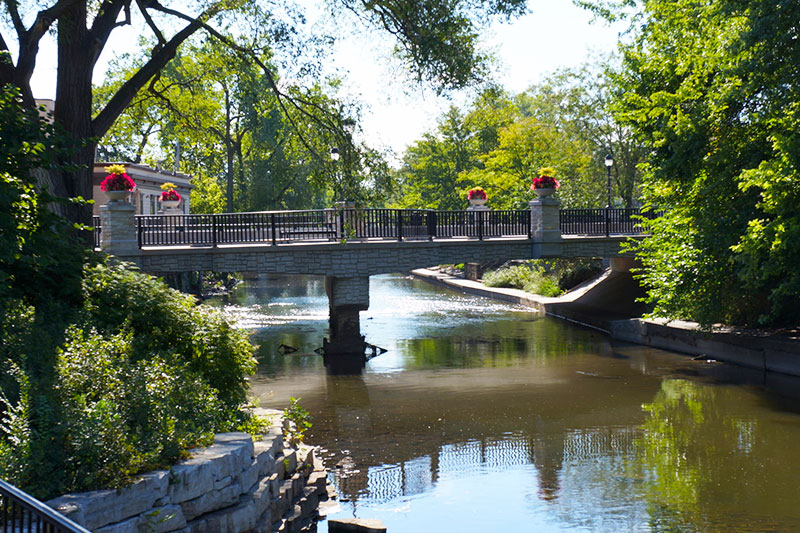 Chicago has its beaches and parks, while still being without a doubt an urban sprawl. The city's suburbs can also claim plenty of green and open space for evenings outdoors and weekend adventures. Walk the picturesque Naperville Riverwalk, or swim in the waters of Centennial Beach in the same burb. Reconnect with nature at The Morton Arboretum in Lisle. Plus, you can hit the trails in forest preserves like Fullersburg Woods in Oak Brook and Waterfall Glen in Darien.
Home Prices in the City Will Probably Make You Feel Good About Living in the Suburbs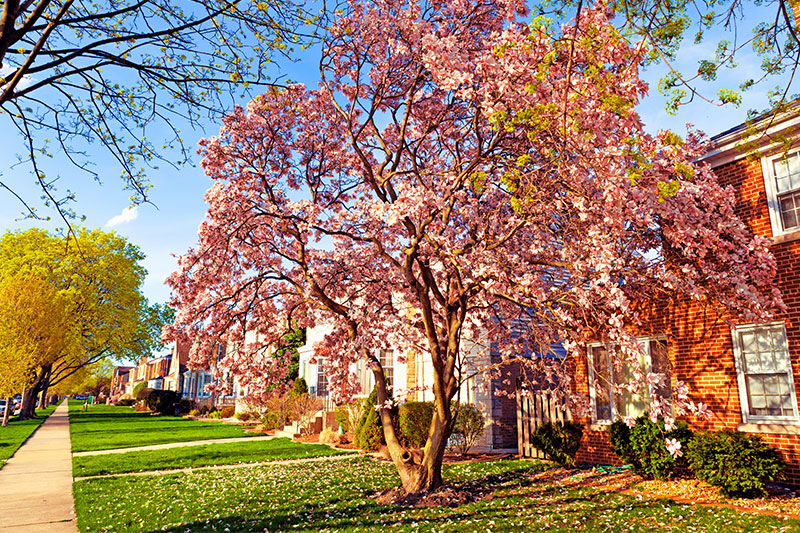 Affordability is probably the biggest reason a lot of people decide to eschew city living in favor of the suburbs. Generally, you get more space — and maybe even a yard — in the suburbs for the price of a much smaller home in the city. In January 2018, the median home price in the Chicago Primary Metropolitan Statistical Area, which stretches out into the suburbs, was $224,000. In the city proper, the median home price was $255,000.
Shopping at the Mall Will Become a Thing
Chicago has a collection of independently owned boutiques. You'll find this on a smaller scale in a lot of suburban downtown areas as well, but chances are you'll start doing at least some shopping at the malls. The malls are huge, so convenient, and plentiful in the suburbs. Get all of your last-minute holiday shopping done in one fell swoop at Oakbrook Center in Oak Brook, Yorktown Shopping Center in Lombard, Fox Valley Mall in Aurora, and Woodfield Mall in Schaumburg.
Suburban Does Not Have to Mean Boring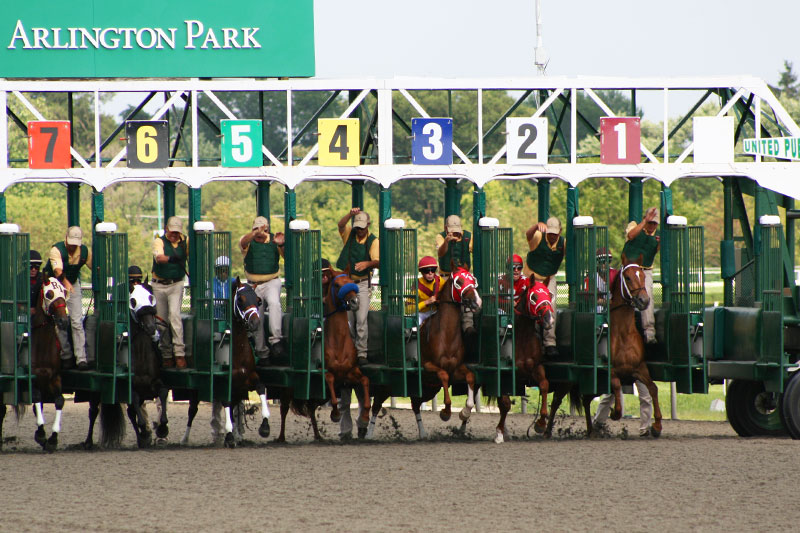 Your city-dwelling friends will probably fret over your fate in the suburbs. "What will you do?!" Ignore them. The suburbs of Chicago have no shortage of entertainment, restaurants, bars, cultural spots, theaters, and live music venues. And, if you find yourself missing Chicago, it's just a Metra ride away.