Washington D.C. Real Estate
Urban vs. Suburban: Washington D.C.
If you're moving to the D.C. area, don't overlook the suburbs. Many of D.C.'s 'burbs offer urban amenities like good public transit, walkable areas, and plenty of things to do — as well as typical suburban draws, like less expensive home prices. Read on to learn about the perks of the D.C. suburban life.
What You Need to Know About Moving to the D.C. Suburbs
It's Not As Far As You Think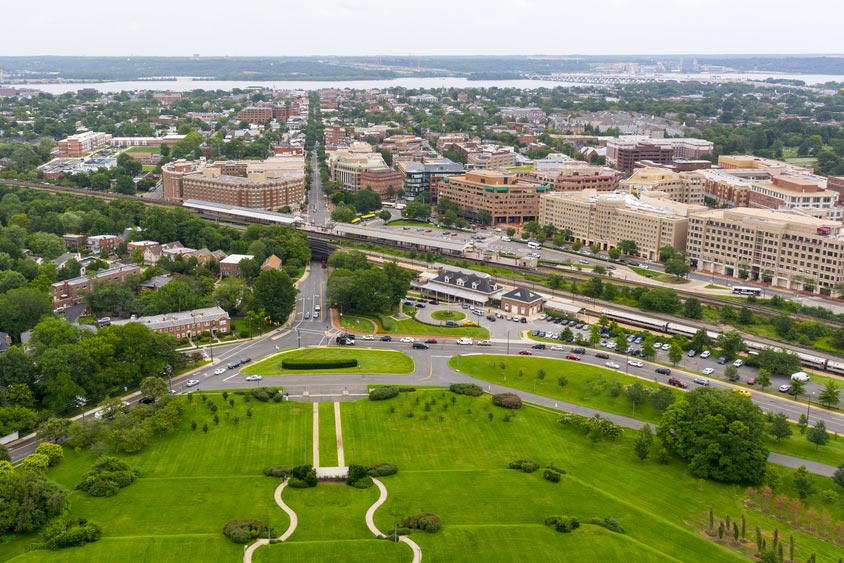 D.C. is surrounded by a number of towns that are only a short distance from D.C. itself. Towns in Virginia, such as Alexandria, Falls Church, and Fairfax, take anywhere from 20 to about 40 minutes to get into the city. Those times can fluctuate with rush hour, but overall, it's a sacrifice some folks are willing to make for the perks.
It's also even easier to get into the city on weekends, when a lot of events are happening. Many couples who live in the suburbs might enjoy treating themselves to a date night in the city, which not only allows them to take advantage of public transportation but generally makes it a bit more special. It's close enough to be convenient but far enough to feel like a treat.
Metro is Great — But Don't Underestimate the Buses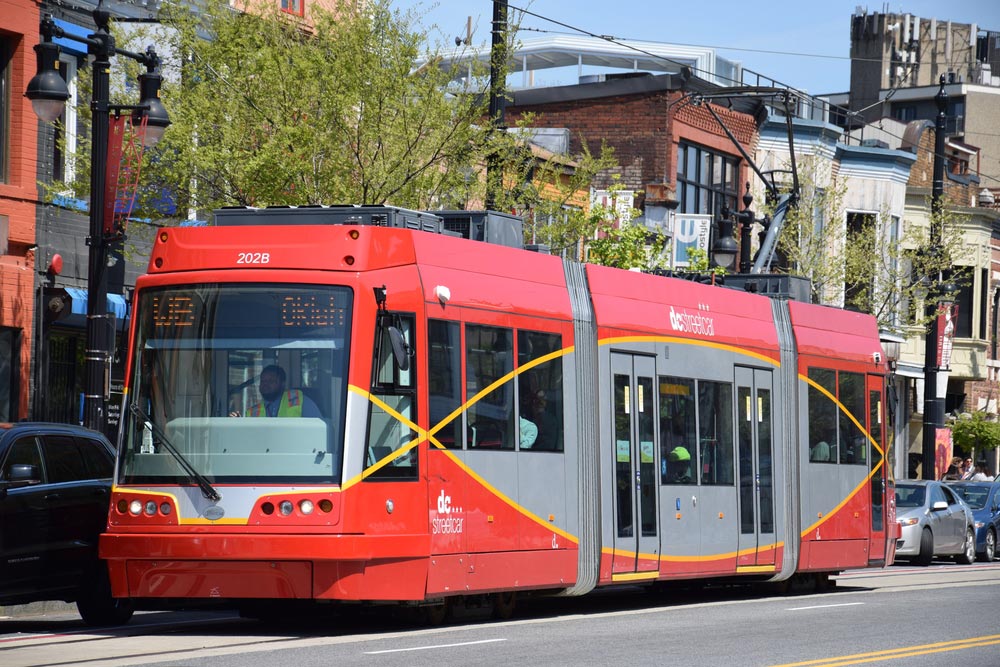 D.C.'s Metro extends pretty well outside of city limits, something that can be a bit of a surprise to folks experiencing the District for the first time. Metro trains shift between above- and below-ground tracks that travel as far as Reston and Springfield in Virginia, and Rockville and Greenbelt in Maryland, to name a few of its end-of-the-line stops. Metro rides from the 'burbs offer the perfect amount of time to get lost in a podcast or book.
One underappreciated form of public transportation is the bus system. D.C.'s MetroBus, as well as local bus systems in Maryland and Virginia, are solid options for getting into the city. You can even catch a Circulator in Rosslyn, Virginia and make your way into the city for only $1. Take some time to look at all of your commute options by using a service like Google Maps or WMATA Trip Planner. Try out each route before settling into a routine. You may be surprised at what suits you.
Not Every Suburb Feels Like a Suburb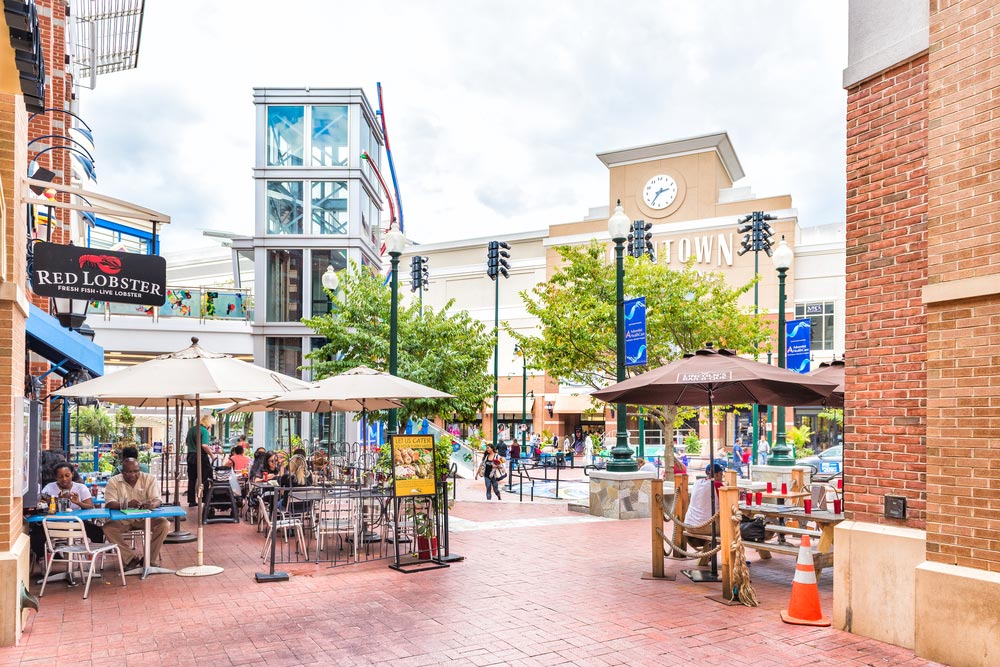 Many of D.C.'s suburbs can feel like small cities of their own. Silver Spring has a downtown that rivals some of D.C.'s most exciting neighborhoods. It's complete with a movie theater, countless dining options, small boutique shops, sky-high buildings, and large community parks.
A bit farther out, you'll find Crystal City. It may sound more magical than it is, but calling it a city is right on the mark. Companies like Booz Allen Hamilton, Lockheed Martin, and Bloomberg BNA have set up shop in this town, giving it the fast pace you might expect to find near Farragut Square.
You'll Definitely Save on Homeownership
Homes in the suburbs are significantly less expensive than a good portion of the homes within District limits. Sure, if you work in the city you'll be spending more time commuting, but you can find two very similar homes, one inside the city and one in the suburbs, that are wildly different prices.
A five-bedroom, three-bathroom move-in ready home in Rockville is currently listed on Neighbrhoods.com for $559,000. A similarly sized, five-bedroom, 3-bathroom home in the Colonial Village neighborhood of D.C. is listed at nearly $1.3 million. Sure, there are more factors at play than just location, but it's easy to see that you can get more space for your money in the suburbs than you can in the District itself.
Young People Like the Suburbs, Too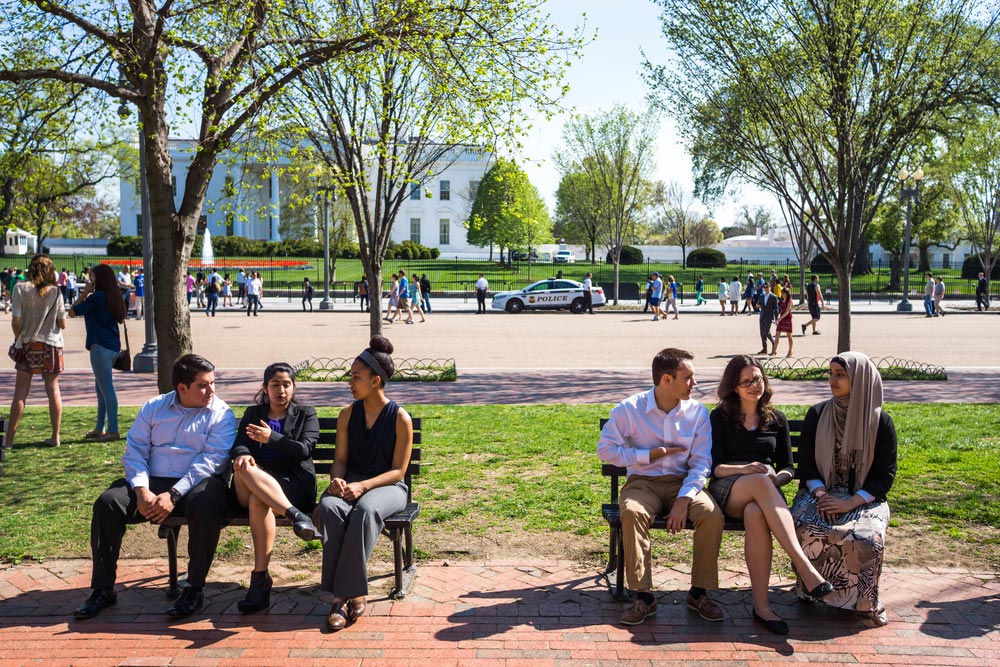 Just because you don't have two and a half kids, a dog, and a well-funded 401(k) yet doesn't mean the suburbs aren't for you. Many young folks are opting for the affordability of the suburbs when putting down more permanent roots for the first time. Apartment living can have its perks (shout out to everyone who didn't have to shovel the snow for themselves this week), but eventually a lot of us want a place to call our own.
Neighborhoods like Old Town in Alexandria and Takoma Park, Maryland offer a nice balance between suburbia and city life. As these areas develop more young professional-friendly communities, it's worth considering them as your next home.