4 Non-Boring Date Ideas in D.C.
4 Non-Boring Date Ideas in D.C.
Are you getting a little sick of coffee dates and candlelit dinners? At a certain point, no amount of Italian food can make a date exciting. If you're looking for something different to do in Washington D.C. neighborhoods, we have some ideas—including dates that show your competitive spirit, romantic walks around the city, and activities for those who love a good true crime podcast (because who doesn't?).
Get Your Game On - Chinatown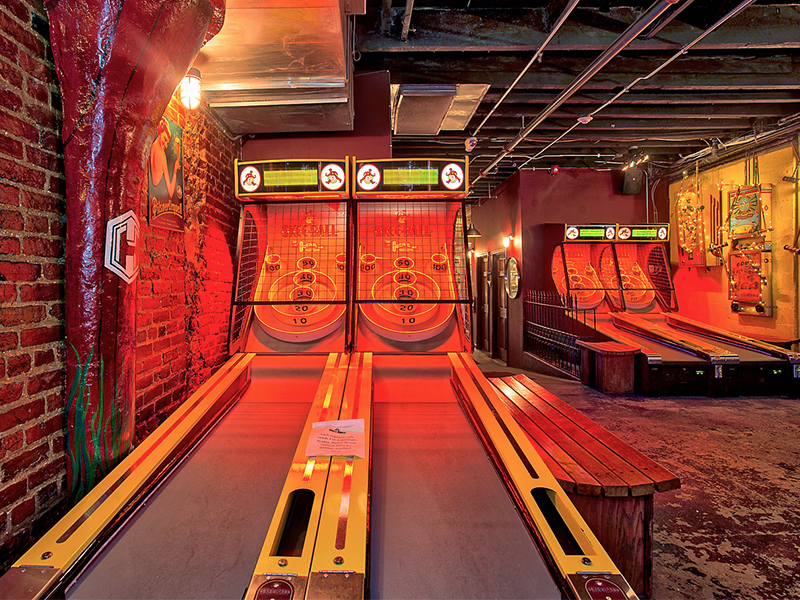 D.C. isn't only about competing at a political level. As if the daily grind wasn't enough, we like to take our competitive fire home with us. If you're looking to challenge your date to some Mario Kart or a game of Monopoly, there are plenty of bars with games in D.C.—many of them in Chinatown.
Enjoy a round of bowling alongside craft cocktails and shareable dishes over at the Chinatown outpost of Lucky Strike Social, a national nightlife-meets-bowling franchise. Besides bowling, you can continue to break the ice with your date over arcade classics like Skee-Ball and Pac-Man.
If you're looking for something more arcade focused, a two-minute walk away is Rocket Bar. The subterranean bar—resembling an especially well-equipped basement rec room—has pool and shuffleboard tables, darts, video games, and retro decor.
Penn Social has a similar barcade vibe, and it hosts trivia nights. Whether it's a new romance and you want to show off your knowledge, or you're in a longterm relationship and can practically read each other's minds like the couple in "Game Night," bar trivia is sure to set the mood.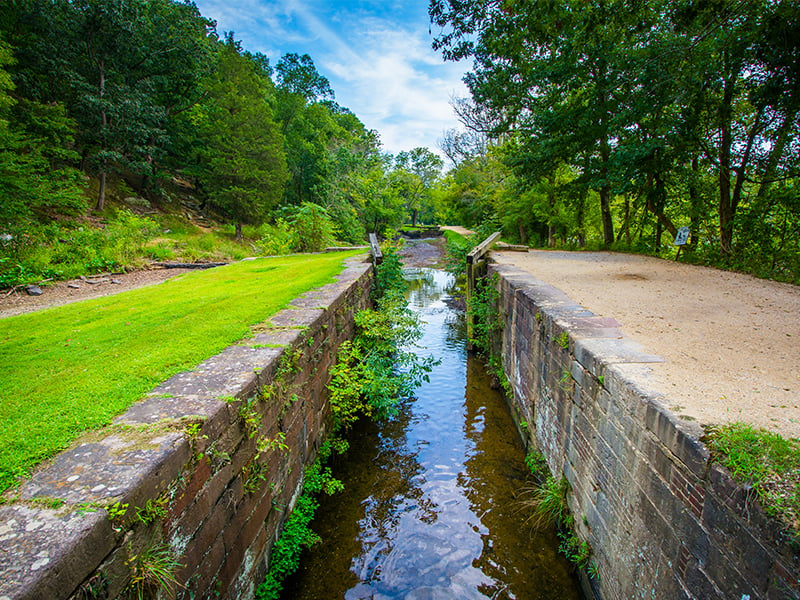 While relaxing at home can make for the perfect night in, by the time winter comes around we're all itching to get back outside. As the weather starts to warm up again, it's a good excuse to take your date on a romantic outdoor stroll. In addition to the countless museums and monuments you can see on the National Mall, there are some other more unexpected ways to get of the house.
D.C. certainly isn't lacking in parks or hiking trails, and one of my personal favorites is the trail along the C&O Canal. The path runs from Maryland, through Georgetown, and ends in West Virginia.
Coming in at over 180 miles long, you can make an entire day of walking along the historic body of water and learning about its past. While a good portion of it is still under construction in Georgetown, it's still nice to take a peek at the historic locks that would raise and drop boats carrying coal and lumber along the canal.
If you're more of an urban explorer, head over to the neighborhood's main commercial corridor—M Street—to go window shopping, take in the quaint scenery, or stop into one of the many cozy spots for some serious romantic vibes.
Go Dancing - Shaw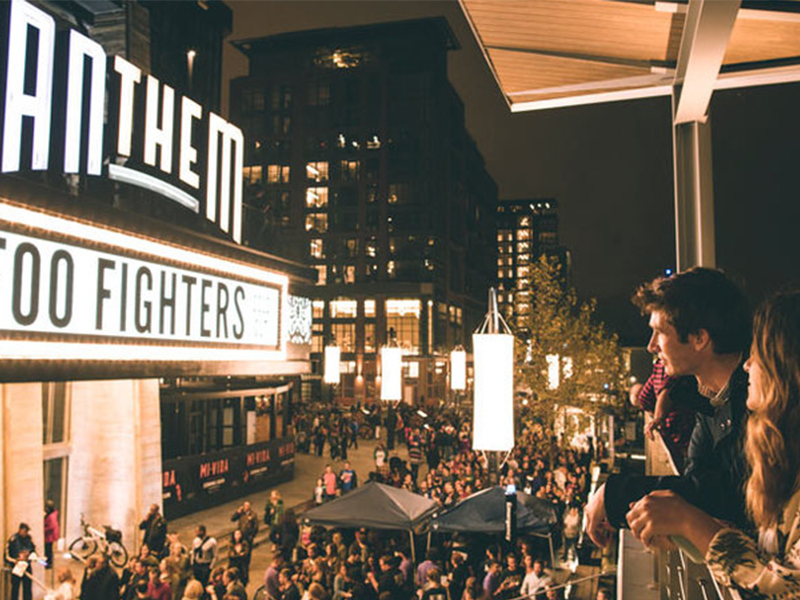 If you want to get your heart rate up but aren't thrilled about the great outdoors, bond with your date over dancing and music at a rock club. Shaw is home to a large swath of one of the best entertainment hubs in D.C., U Street.
The neighborhood is teeming with jazz clubs, but if you're into big touring acts, check out the concert calendar for 9:30 Club, or DC9 for more under-the-radar groups. Just outside the neighborhood in the U Street Corridor is The Black Cat, another famous rock club.
If you're really into dancing, the two-floor nightclub Flash has various spots within the facility to choose from depending on if you and your date want to dance to an internationally known DJ or just post up at the bar.
The best thing about the Shaw area, as well as the surrounding U Street Corridor? There's plenty of restaurants for pre- or post-show eating, whether you're looking for the latest hot spot or think late-night chili-cheese fries at Ben's Chili Bowl is your idea of true love.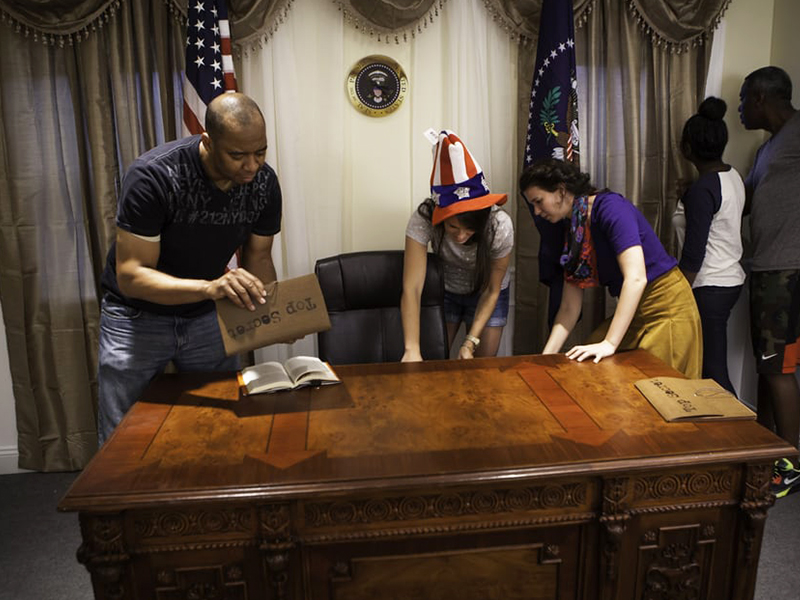 For dates between D.C.'s signature bright young residents, there's plenty of brainy activities in Dupont, like browse the Phillips Collection or flaunt your geography knowledge on a stroll through Embassy Row.
Do you and your date love "My Favorite Murder" and binge-watching Netflix true crime docs? Then you might enjoy a bit of mystery at one of D.C.'s many escape rooms. The Great Escape Room offers two rooms at its Dupont location, a game-room themed one and a Sherlock Holmes-themed challenge, for you to put your heads together.
After you've used your smarts to escape the room, comb the shelves of Dupont institution Kramerbooks & Afterwords Cafe and share a late-night bite or latte.