Las Vegas Real Estate
What $1 Million Buys You in Las Vegas
As Forbes pointed out in a recent article, what you can expect to get in a $1 million home varies wildly depending on the city you live in. But what type of home can you get for $1 million in Las Vegas?
The Las Vegas Review-Journal reports that 2017 was the best year since the Recession for $1 million home sales in Las Vegas. Regardless if it's a new construction or an existing home, pricey developments are doing well, up nearly 40 percent since 2016. Two neighborhoods that are closing $1 million sales in high numbers are The Ridges in Summerlin and MacDonald Highlands in Henderson, and modern, contemporary homes are going over well with luxury homebuyers in these communities. Although there's no shortage of existing home listings in the $1 million range in Las Vegas, new construction is booming right now.
Here are several Las Vegas neighborhoods where you can find these million-dollar listings with square footage averaging from 3,000 to 5,000 square feet.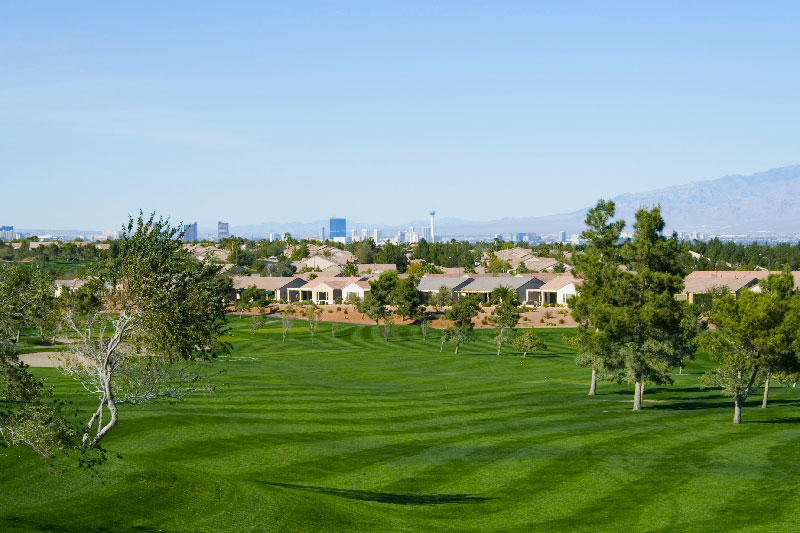 At Axis by Pardee Homes, it's quite possible to find a luxury home for less than $1 million. But the Wall floorplan with four bedrooms, five bathrooms, and nearly 4,500 square feet rounds up to $1.025 million. A unique feature of the Wall design is the 30-foot-high vertical slab that sections off areas of the home, creating distinct living spaces like a private courtyard in the center of the home.
Vu by Christopher Homes in neighboring MacDonald Highlandsalso has a sleek, modern vibe in a prestigious townhome community with access to the DragonRidge golf course, McCullough Hills trails, and three neighborhood parks. But it's the high-end aesthetic that ultimately attracts buyers. Priced just under $1 million, the Residence 2 floorplan offers 3,027 square feet, three bedrooms, three-and-a-half bathrooms, a courtyard, a two-car garage, and a private patio. Within a guard-gated community, these homes also have scenic views of The Strip.
Southern Highlandsis also a growing luxury enclave where modern Mediterranean designs and sleek desert landscaping are the ruling motif in new construction homes. At Olympia Ridge by Lennar, homes range from 4,112 to 6,234 square feet and include anywhere from four to six bedrooms. The community's eight floorplans start at just over $1.1 million and go to $1.4 million. Residence Two is in the entry-level price range, and one of its unique features is a courtyard with a fireplace and a spiral staircase that leads to a skydeck, the only feature of the home that rises above the first floor.
Meanwhile, at The Bluffs by Blue Heron, homes priced in the mid $1 million range include single-level homes with entire stories dedicated to terrace space with stone features, slim windows, and greenspaces divided by desert landscaping that's both elevated and unique to the community. High ceilings, spacious decks, and modern pools are regular features in Blue Heron homes, where floorplans range between 5,000 and 7,000 square feet.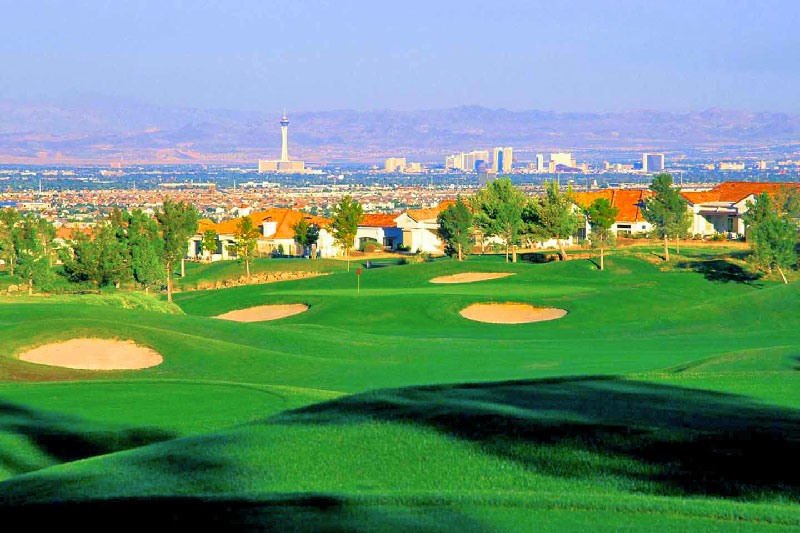 In Summerlin, Las Vegas' largest master-planned community, Silver Ridge by William Lyon Homes is in The Ridges. With floorplans ranging from 3,733 to 5,032 square feet, these modern homes feature glass-front garages crossed by black window panes, sizable decks, and alternating windows that let in the optimum amount of Las Vegas sunlight. Floorplans range from three to five bedrooms and bathrooms. Another William Lyon Homes community is The Grand Collection at Sterling Ridge, a guard-gated community with two-story homes that feature great views of both the city and natural surroundings. Homes range from around 3,500 to 4,200 square feet with a three-car garage and up to four bedrooms.