Miami Local Life
What I Love About My Neighborhood: Oakland Park
There's no place like home. And, for me, that's Oakland Park, a neighborhood north of Downtown Fort Lauderdale nestled between Lauderdale By The Sea, Wilton Manors, Imperial Point, and Lauderdale Lakes. I moved here about two years ago from Boca Raton because my work and social life revolved more around activities in Oakland Park. I've been relishing the decision ever since.
Here are some of the things I like best about living in Oakland Park.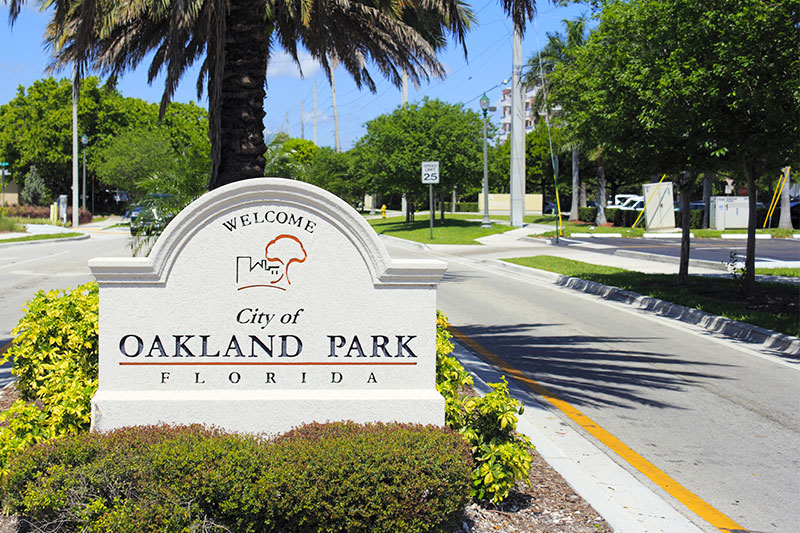 The Great Location
While there are many options for dining, shopping, and other activities right in the neighborhood, it also happens to be close to many attractions in surrounding areas. I-95 runs through its middle, and there are several Broward County Transit bus lines running north and south as well as east and west. Although I work primarily from home, my office is in Downtown Fort Lauderdale, which is about a 15-minute drive away. If I'm going Downtown at night to meet friends at a local bar or restaurant, an Uber ride only costs about $10. As a beach lover, I have access to two great beaches in Lauderdale By The Sea and Fort Lauderdale, which are both about a 15-minute drive away. I enjoy walking at the Pompano Beach Air Park, which is also only a short drive away.
It's Walkable
Fort Lauderdale, and really all of South Florida, is not known to be the most walkable of areas. In some neighborhoods, sidewalks are scarce and roads are designed more for vehicular traffic than pedestrians. In most Florida cities I've lived in, I didn't dare walk unless it was in a park closed to vehicular traffic. But in Oakland Park, the sidewalks are adequate for pedestrians, so I'm able to walk the neighborhood at great length. I'm careful about following the crosswalk signals at intersections, and I'm always mindful of cars pulling out from parking lots and driveways (they're not looking for pedestrians), but I'm grateful that I'm able to enjoy a stroll without having to drive to a nearby park.
Ethnic Food Abounds
The neighborhood has many choices for authentic ethnic cuisine. Some of my favorites are Tequila Sunrise Mexican Grill, Greek Spice Grill, Stout Bar & Grill, and Wings Plus Fort Lauderdale. My boyfriend, who's of Jamaican descent, loves that there's a Golden Krust Caribbean Bakery & Grill so close to where we live.
It's an Up-and-Coming Area
Oakland Park has been working very hard to reinvent itself in recent years and no greater evidence can be found than in its downtown. The resurgence started in 2013 when Funky Buddha Brewery opened on 38th Street. It spurred activity in the area which still continues. Across the street from Funky Buddha, plans for a development called Oakland Park Square are in the works. Plans call for building apartments, commercial space, and a new city hall on North Dixie Highway at 38th Street, per the Sun Sentinel The development would be a stone's throw from Jaco Pastorius Park, where the city regularly holds events, such as the upcoming Oakland Park Oktoberfest and the Halloween Bash. Most events are kid-friendly and admission is often free or low cost. Also, just north of Oakland Park Boulevard, new development is on its way. A Bahama Breeze restaurant is currently under construction, and a developer has plans to build 439 new apartments in two buildings, per the Sun Sentinel.
It's Affordable
Like many people, my income doesn't allow for extravagance. I'm currently renting, but would like to purchase a property in the coming years. To be sure, there are many properties that are beyond my budget limitations and prices have been on the rise in recent years. But there are also condos priced under $200,000, such as the ones found in Lake Emerald and even some priced under $150,000, such as those found at Royal Park Condominiums. The neighborhood also has affordable single-family homes in area, such as North Andrews Gardens and Patterson Park.