Nashville Real Estate
What It's Like Living in Germantown, Nashville, Tennessee
One of the oldest neighborhoods in Nashville, Germantown is rich in history and overflowing with some of the city's most talented artists and creative spaces. From high-end restaurants and chic coffee shops to growing social enterprises, this neighborhood continues to prove that it's the beating heart of Nashville.
"In Germantown, everything slows down a little and feels decidedly residential and unquestionably historic," resident Heather Hemmeger says of the neighborhood. "It's relaxed and walkable in a way only a few of this city's neighborhoods are."
History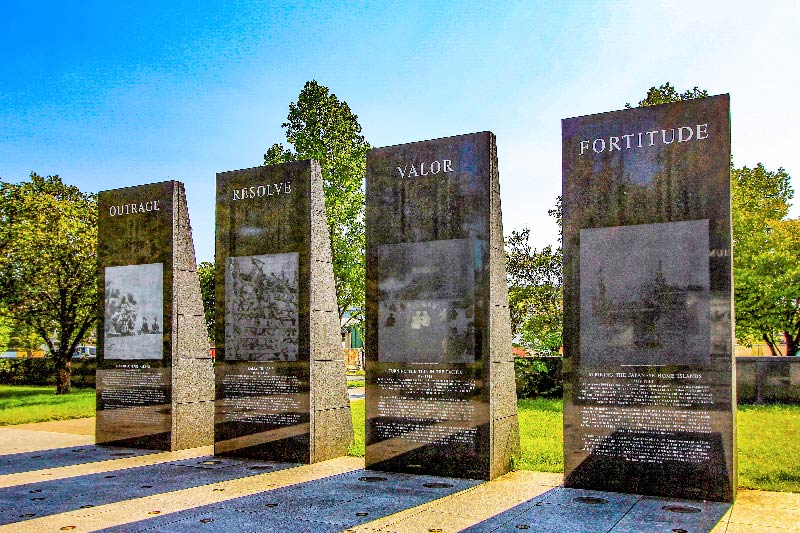 Narrow, gridded streets and townhomes remind residents that this part of town was established in the early 1800s as Nashville's first suburb, and it's now a registered historic district. The Nashville Tree Foundation even declared Germantown an "arboretum" because of the more than 100 species of trees that grow in the area.
In the 1960s, Germantown was at the core of Nashville's Civil Rights Movement as Congressman John Lewis attended nearby Fisk University and found himself at the epicenter of the movement to integrate lunch counters in Downtown Nashville. Today murals across the neighborhood document the course of the Movement's past, present, and future.
Culture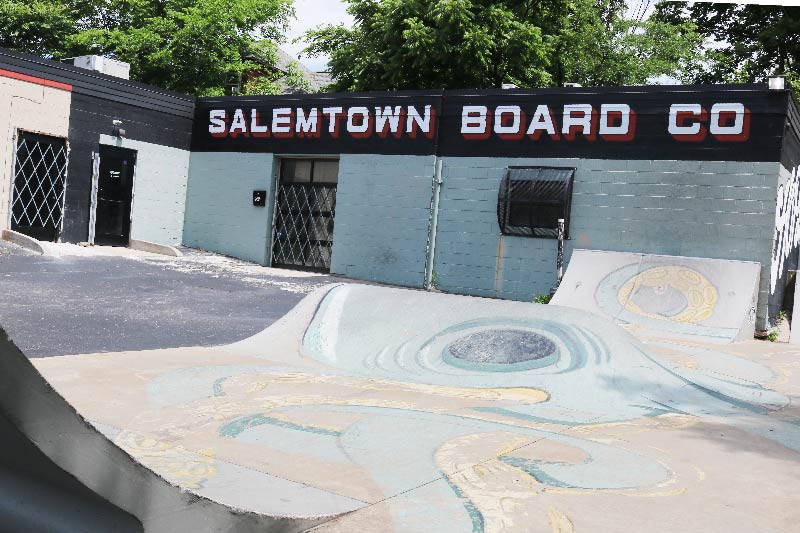 The primary driver of the contemporary North Nashville mural scene, the popular artist collective Norf operates at the intersection of social engagement and creativity. Their work is featured in prominent locations across town from the side of a new apartment building to gallery walls.
Allform Studio is a rentable co-working space for creatives and a small event venue at the heart of Germantown's independent maker culture. Local designers and artists showcase their work in the historic home turned creative space, and Nashvillians from every neighborhood appreciate their routine gatherings open to the public.
Local social enterprises like Nisolo and Salemtown Board Co. seek to give back to larger communities with their commercial endeavors. The former, a boutique shoe and leather goods manufacturer supports artisans in the developing world, and the latter employs local youth by handcrafting and selling skateboards.
The Food Scene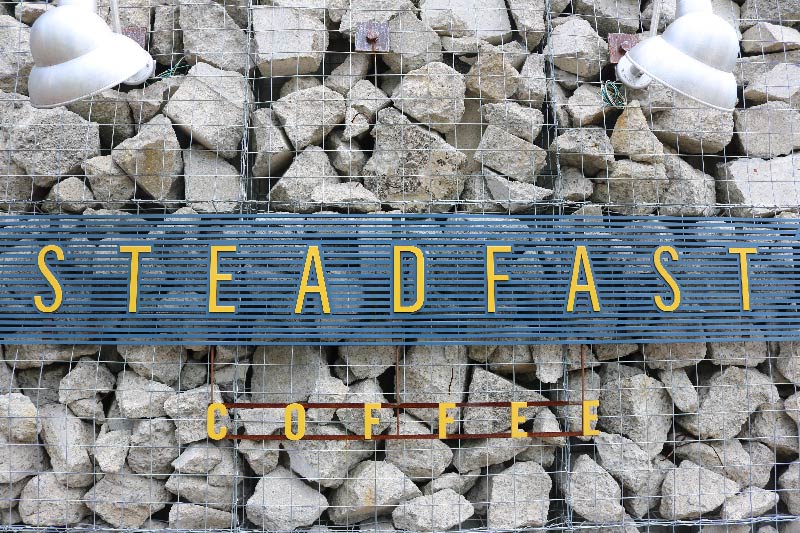 Any Nashvillian will tell you that Germantown is the city's culinary beacon. Perhaps the brightest light of all is Rolf & Daughters, a community-focused, farm-to-table favorite that opened in 2012 after chef Philip Krajeck payed an inspiring visit to 12 South's iconic denim shop Imogene and Willie and became convinced that Nashville was the place to put down roots.
Heather Hemmeger says:
"My husband and I are regulars at Rolf and Daughters. It's a truly special restaurant with an ever-evolving, seasonal menu, complete with handmade pastas and plenty of shareables to go around. It feels like a neighborhood restaurant, but because the food is so inventive, you'll not only see regulars but lots newcomers and visitors too."
For a more casual dining experience, the local favorite is Slim & Huskys, a pizza and beer joint that opened to great acclaim in 2015 and has been at the top of their game ever since. If a line out the door every single day is the best indication of a restaurant's success, Slim & Huskys couldn't be doing better.
Another stand-out establishment is the beloved Southern V where the city's vegetarian and vegan patrons don't have to sacrifice anything for classic southern flavor. A family-owned and -operated business in the Buchanan Arts District, this plant-based eatery is a destination city-wide.
Germantown is well known for its cafe culture, and the arguable hub of its coffee scene is Steadfast. What sets this establishment apart, aside from the striking, modern style of the interior coffee shop is their dedication to the science of coffee from roasting to serving. They offer "flash chilled" and "rested" coffee alongside a menu of upscale, small meals for the most discerning coffee lover.
Neighborhood Activities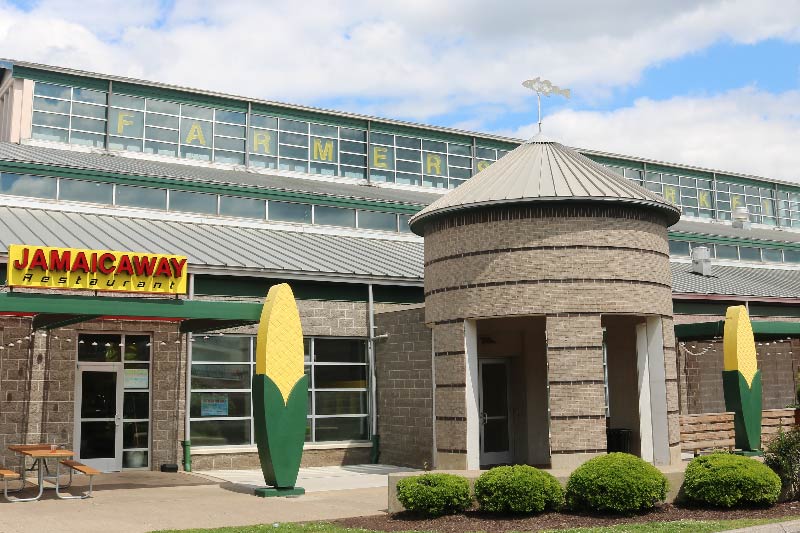 Resident foodies can also enjoy the nearby Farmers Market where food producers from surrounding areas gather to sell their goods and connect with the people who enjoy their food. From fresh produce and dairy to honey and handmade goods, the farmers market is the true epicenter of Nashville's food world with local restaurateurs making daily trips to source the best ingredients around. The massive complex is home to a "market house" cafeteria and hosts weekly events.
The recent construction of a state-of-the-art baseball field has drawn more traffic to the neighborhood than ever before. The Nashville Sounds baseball team is beloved for their lively games and family events at First Tennessee Park, and the influx of sports fans has bolstered a new crop of sports bars and beer halls in the area.
What It's Like to Live Here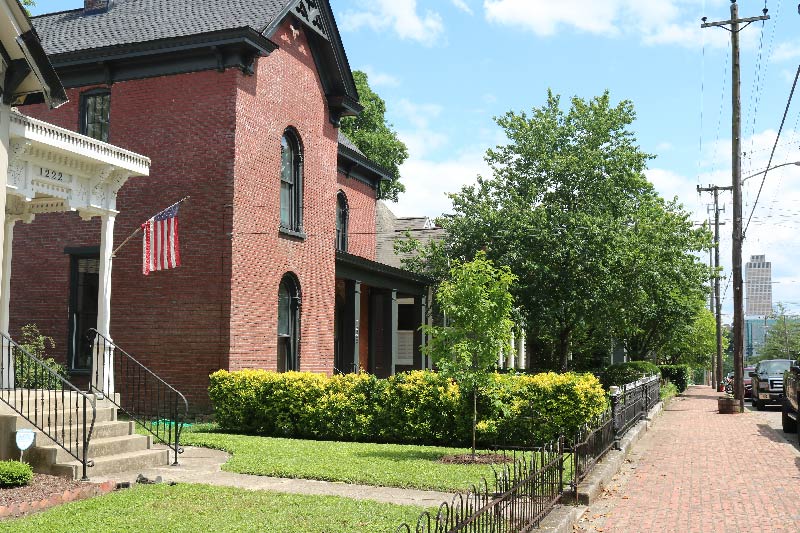 Homes dating as far back as 1860 to as recent as present-day new builds mean that this neighborhood has a wide selection for anyone looking to settle down in the urban core.
The proximity to downtown means that space is at a premium, but a median sale price in the mid $400s, according to Neighborhoods.com data, places it in range of the city's comparable offerings. While the area certainly has midcentury single-family homes available, on the historic and brand-new ends of the spectrum—condos, townhomes, and lofts are uniquely popular in this part of town.
Local photographer and designer Sarah Ice Henricks bought a home with her husband in the area in 2014.
"We were young and dumb, and we didn't have a lot of money. We got lucky that we found a seller who chose us over an investor because he wanted the house to be loved versus bulldozed. The house was originally built in 1890 and definitely has its old house quirks, but we were drawn to the home and the neighborhood because it felt like moving into a small town from day one."
After renting in Germantown for a year, Hemmeger and her husband recently purchased a condo in Germantown Commons. "We knew we had to stay in Germantown because we love our late-night walks, our great dinners at all the amazing restaurants, and the relaxed atmosphere of our beloved neighborhood."
Henricks echoes her sentiment:
"We love being able to walk to our favorite restaurants and bike downtown to work. We love that we know all of our neighbors by name and that we are a part of a tight-knit community within Nashville. We're within a 15-minute drive of every part of the city, but at the end of the day, we never really have to leave our little section of town."