What It's Like Living in Glenview, Oakland
What It's Like Living in Glenview, Oakland
Nestled between the Montclair and Highland Park neighborhoods of Oakland, Glenview is known for its single-family homes, easy access to Downtown Oakland, and ample opportunities for recreation.
Founded in 1911, the Glenview neighborhood is sought after by those looking to escape the busyness of Downtown Oakland. The main thoroughfare, Park Boulevard, was historically used to transport Redwood trees from forest to lumberyard. Since then, Glenview has developed over time into a highly walkable residential neighborhood with numerous amenities. Here's what it's like living in the sleepy—but not boring—neighborhood of Glenview.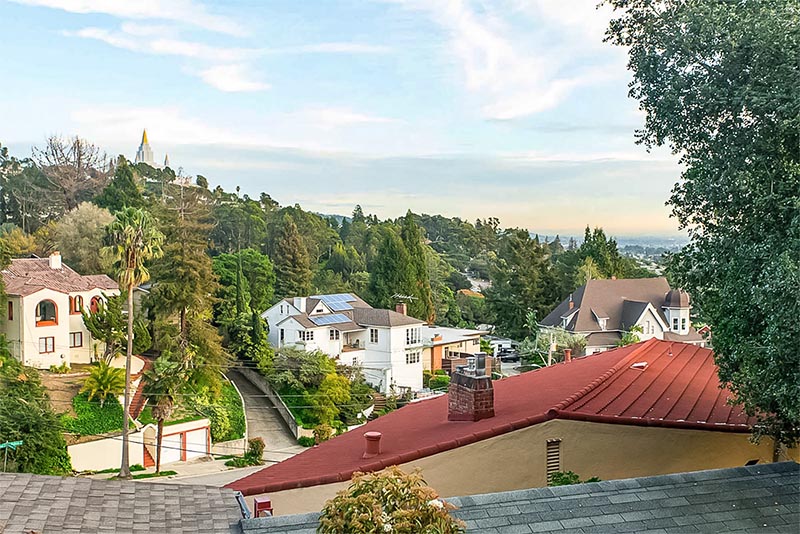 Neighborhood Vibes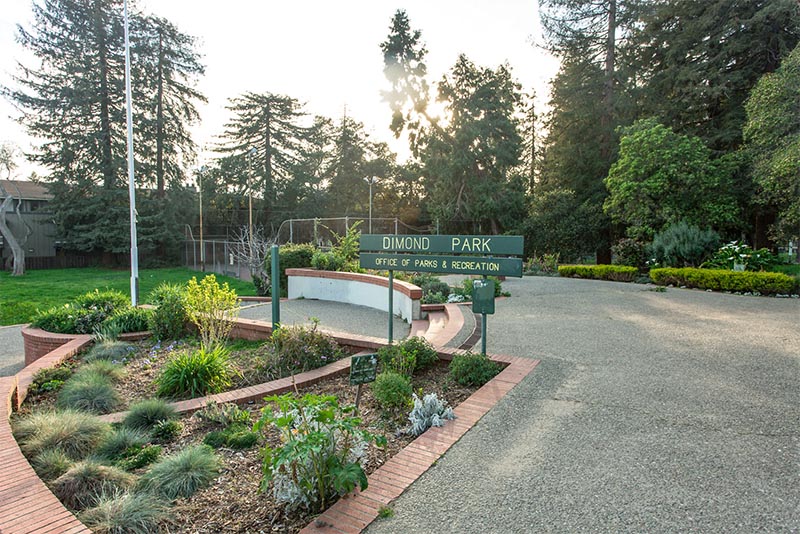 The quiet neighborhood has a community-oriented, low-key feel while still placing an emphasis on what locals call "Oakland pride." It's traditionally home to families in search of excellent schools, single-family homes, and accessibility to cities in the East Bay as well as San Francisco. The sleepy main street includes restaurants, a hair and nail salon, a market, a gas station, and more. One of the boulevard's well-known spots is the family-friendly breakfast spot Blackberry Bistro.
Glenview provides easy access to numerous parks, trails, and bike paths, while remaining just a short drive or bike ride away from Oakland's Lake Merritt and Commercial Districts. The neighborhood's active, family-oriented residents often go for hikes in nearby Dimond Park, play at the Dimond Park Recreation Center, or enjoy the restaurants downtown.
Glenview Real Estate
The schools, single-family homes, and quiet nature of the neighborhood make Glenview attractive to families looking to make a long-term housing purchase. Unlike many other neighborhoods in the East Bay, Glenview contains a wide range of time periods, styles, and pricing. Although the majority of homes in Glenview are single-family on quarter-acre lots, pricing ranges from the low $600s to $1.5 million. A typical listing in Glenview starts in the high $900s for a single-family home containing three bedrooms and one bathroom.
For those looking for apartment rentals, multi-family homes, or one-bedrooms, there are many affordable options available clustered along Park Boulevard.
Things to Do
Popular activities in Glenview include checking out the forested Dimond Park, whether it be for a hike or mountain bike ride. Hikers are sure to cruise by Sausal Creek, one of the main creeks in Oakland, or connect onto the York Trail for a glimpse at the oldest tree in the city.
For those with excess energy, the Dimond Recreation Center's pool, playground, and tennis courts attract adults and children alike. The Dimond Rec Center often serves as a community gathering space for the neighborhood's variety of residents. Once you've finished with work or play, be sure to check out Bellanico, a restaurant and wine bar with a sister restaurant to Aperto in San Francisco.
Similar to other neighborhoods in Oakland, Glenview provides easy access to the Oakland and Berkeley Hills as well as parks in Marin County for additional recreational activities. East Bay State Parks, including Joaquin Miller Park, Redwood Regional Park, and Chabot Regional Park, are just a short drive away and provide plenty of opportunities for hiking, cycling, running, and other activities. Many Glenview residents appreciate the opportunities for recreation within their neighborhood in tandem with the opportunities that the East Bay and beyond provide.
Schools
Part of the Oakland Unified School District, Glenview offers families a variety of options for schooling. The Edna Brewer Middle School, right off of Park Boulevard, is highly recommended by parents and students alike for its diversity, teaching staff, accessibility, and the community fostered by the school.
For those in search of the right elementary school, Crocker Highlands has a GreatSchool rating of 10/10 and is known for its inviting staff and trusting environment.
However, families in Oakland have the capability to choose which school in the district that their children will attend to some degree. Oakland has 156 schools total, all of which have different focuses and communities. Overall, schools in the Oakland Unified School District score high on diversity and college prep.
Getting Around
Although the neighborhood has high walkability and bikeability scores (87 and 65 respectively), a car is recommended for transportation in and out of Glenview. The neighborhood is highly accessible by I-580 or CA-13, highways that run the length of the East Bay.
For those looking to get around by public transportation, the Fruitvale Station is the closest to Glenview; however, a bus is needed to get to the actual neighborhood. Similar to other neighborhoods in Oakland, Glenview is a 15-minute drive from the Oakland Airport and a 30-minute drive from the San Francisco International Airport.
Bottom Line
Glenview is a quiet, family-oriented neighborhood with equal access to recreational and commercial areas in the East Bay. The neighborhood provides plenty of amenities, including restaurants, recreation centers, and easy access by highway to Downtown Oakland, Berkeley, and San Francisco. Glenview consists primarily of single-family housing with three bedrooms, one bathroom, and a garage, and it's within walking distance of a highly rated elementary and middle school.