What It's Like Living in Knoxville, Tennessee
Located in storied and picturesque East Tennessee, Knoxville is arguably home to the soul of the state. The heart of the city houses the state's largest and most famous university, multiple nearby national parks offer refuge for outdoor enthusiasts, and downtown neighborhoods provide some urban glam amid all the rustic Tennessee vibes. Bonus? Dolly Parton's birthplace is an hour outside of town.
The most notable feature of the city's skyline is the magnificent Sunsphere, a golden orb that glistens in the sun and commemorates 1982, when Knoxville hosted the World's Fair. All of this is a testament to a city that often plays second fiddle to Nashville but deserves more recognition with every passing year (for more information about this friendly rivalry between the two cities, check out Living in Nashville vs. Knoxville: What You Need to Know).
For reference, Knoxville is to Nashville as Austin is to Dallas. It's a smaller city known best for its quirky edge and community feel, and both cities are also college towns home to a sea of orange jerseys in support of UT—in the case of Knoxville, that's the University of Tennessee. Knoxvillians are proud of their town, and their welcoming spirit is what makes Vols special. Here's what you need to know about living in this southern city.
Knoxville at a Glance:
Cost of Living Index: 86 (U.S. average is 100)
Median Home Price: $173,300
Walk Score: 31 - Car-dependent
Sources: Sperling's Best Places, Walk Score
The 'Vol' Sprit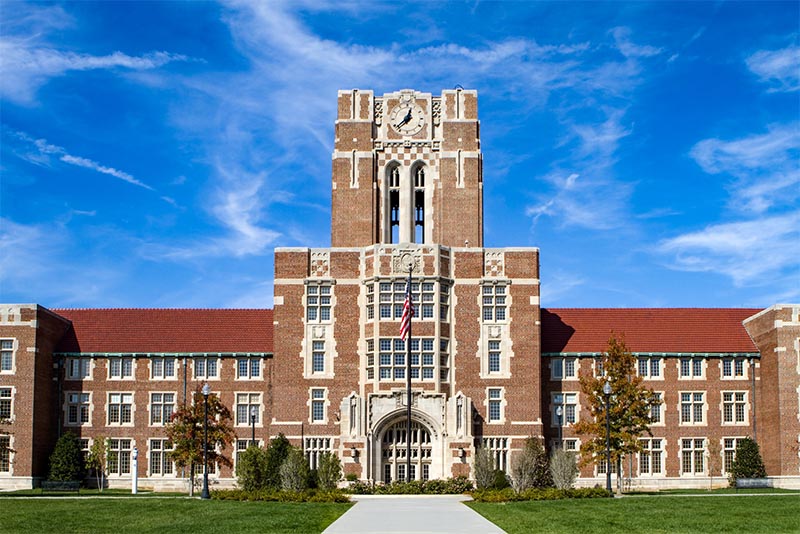 To understand Knoxville, it's important to recognize the impact that the state's largest university has on its hometown. While Knoxville is certainly more than just UT, the lively spirit of the campus permeates the city and brings a rich culture to the area. The university's sports teams are all referred to as the vols, and anyone affiliated with the institution can reasonably be called a vol (pronounced väl, sounds like "y'all").
Tennessee is nicknamed the "volunteer state" due to the tradition of volunteering militiamen in conflicts like the Mexican American War and the War of 1812. Most notable among the volunteers was Davy Crockett, an East Tennessee native who fought in the Texas Revolution and was killed at The Alamo.
This may seem like too much historical context, but Tennesseans (especially Knoxvillians) have internalized the value of volunteerism, and it has come to mean community solidarity when a tornado, flood, or wildfire strikes. It's not uncommon to hear "vols help vols" spoken between strangers during the course of daily activities in the city.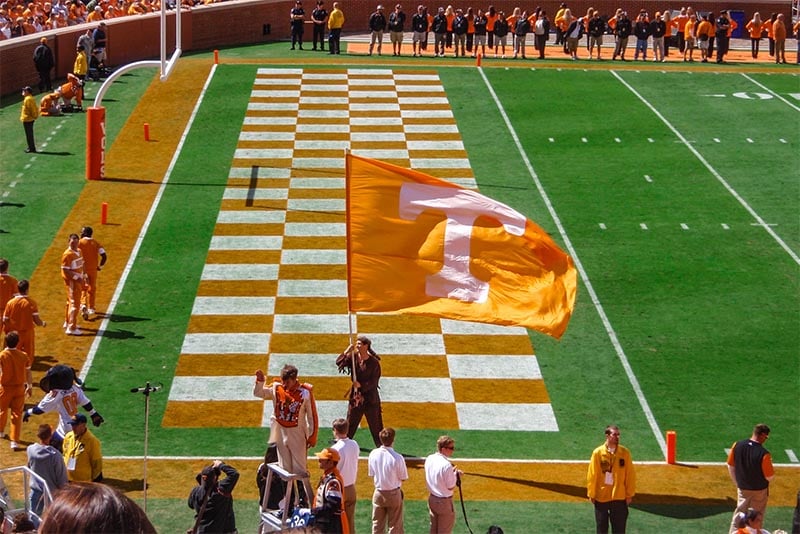 Knoxville Neighborhoods: Natural Splendor Meets Urban Appeal
In recent years Knoxville has become a refuge for Nashville transplants seeking more space for their money and a smaller, more tight-knit community feel than the bustling metropolis can offer at times.
Neighborhoods like Harrill Hills attract homebuyers with a median sale price in the low $200s, and on the other end of the spectrum, luxury condominiums like Regas Square offer a median price in the low $600 and the glitz and glamor of city life for urbanites. With some homes for sale under $100k, an area like Fountain City north of town is popular among first-time homebuyers. The beauty of Knoxville is that it offers a variety of residential settings, from high-rise urban lifestyles to secluded wilderness retreats.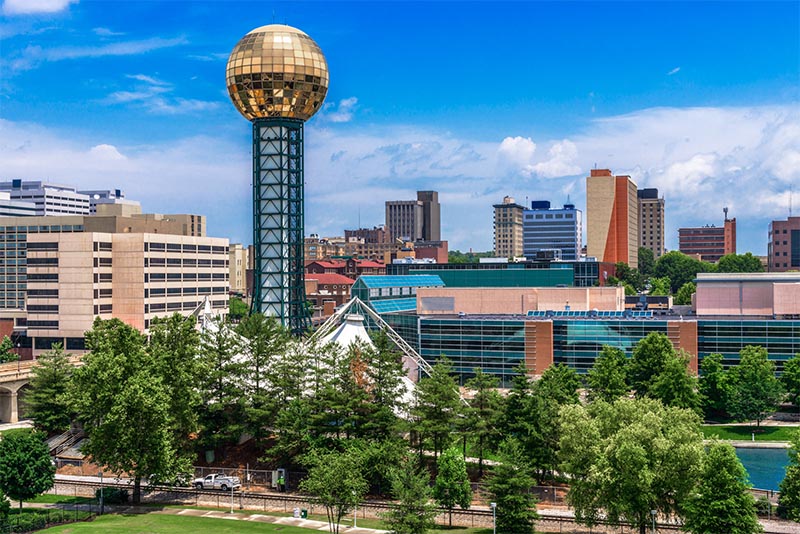 An Overlooked But Worthwhile Dining Scene
In 2019, Food & Wine published an article titled "If Everybody Could Stop Pretending Knoxville Doesn't Exist, That Would Be Great." Basically, Knoxville may be overlooked in favor of other Tennessee locales, but the article argues that the "understated cool" of this lesser-known dining scene is worth experiencing. Among their top culinary selections are the croissants at Wild Love Bakehouse in Old North Knoxville, the Mexican-Southern cuisine at OliBea in the heart of Old City, and the sourdough pizza at A Dopo.
The city is also home to several food truck parks, most notably the Central Filling Station situated right by local brewing favorites Schulz Bräu Brewing Company and Hops and Hollers in the Fourth & Gill neighborhood. The city boasts more than five distinct farmers markets all over town, but the largest is Market Square located downtown.
A Nature-Lover's Paradise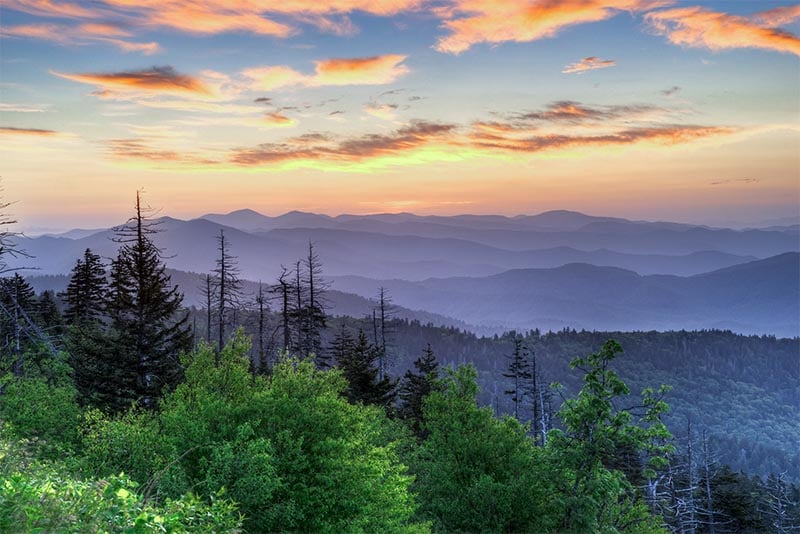 If you were to locate Knoxville on a map, you'd see that it's a city situated in the midst of vast green swaths of protected land. Nestled between Great Smoky Mountains National Park and Big South Fork National River and Recreation Area (to name just two of the most significant parks), Knoxville is a short drive from any outdoor adventure one can imagine.
Every year, thousands of visitors flock to Gatlinburg and Dollywood, and Great Smoky Mountains National park is the most visited national park in the whole United States with over 11 million visitors annually. From hiking and stargazing to climbing and whitewater rafting, Knoxville's surrounding areas can please both environmentalists and thrillseekers.
Getting Around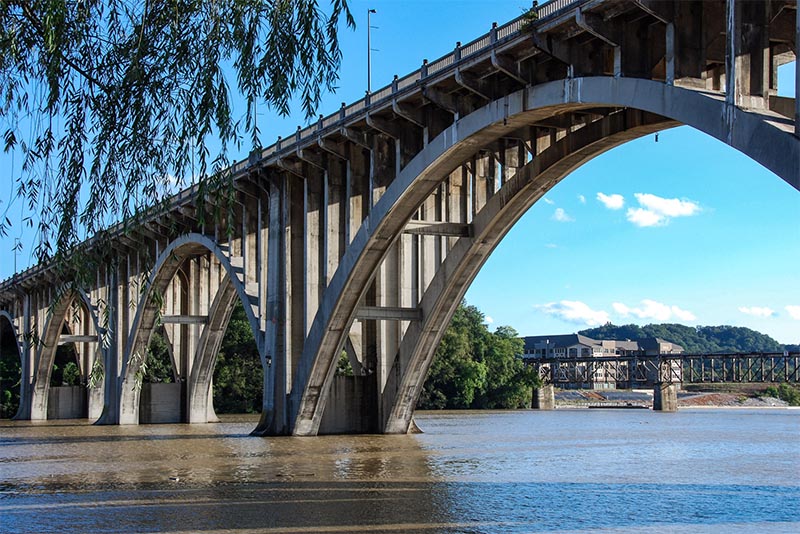 With a walk score of 31, Knoxville is not unlike other cities in the region—it's not particularly easy to get around without a car. However, the city recently embraced bike and scooter sharing platforms in Downtown Knoxville to enhance the already walkable neighborhood. Old City, another walkable (by Knoxville standards) neighborhood, has a free trolley that circles the neighborhood. The city also has a public transportation system, KAT.