Your Guide to Knoxville Neighborhoods
Knoxville is the crown jewel of East Tennessee and has long been revered for its majestic beauty and historic urban core. The city is home to the University of Tennessee's largest campus and is located less than an hour away from the nation's most visited national park, The Great Smoky Mountains.
According to Forbes, the cost of living in Knoxville is 4% less than the national average, and while the city's population still hovers under 1 million, it's estimated that nearly 2,000 new Knoxvillians arrive every year. Residents who might have otherwise considered Nashville are drawn by factors like a median home price in the low $200s and an average commute time of less than 30 minutes. All of that combined with the beauty of the mountains and the polish of a city make Knoxville an ideal place to put down roots.
The Lay of the Land
Like many other mid-sized cities in the U.S., Knoxville has a dense but small urban core. Much of East Tennessee is composed of protected wildlands and rural areas, so it doesn't take long to go from a bustling city center to full-on suburbs. Take for example a neighborhood like Farragut which is a mere 20 minutes from downtown but is not considered part of the metropolitan Knoxville area.
Knoxville Neighborhoods to Know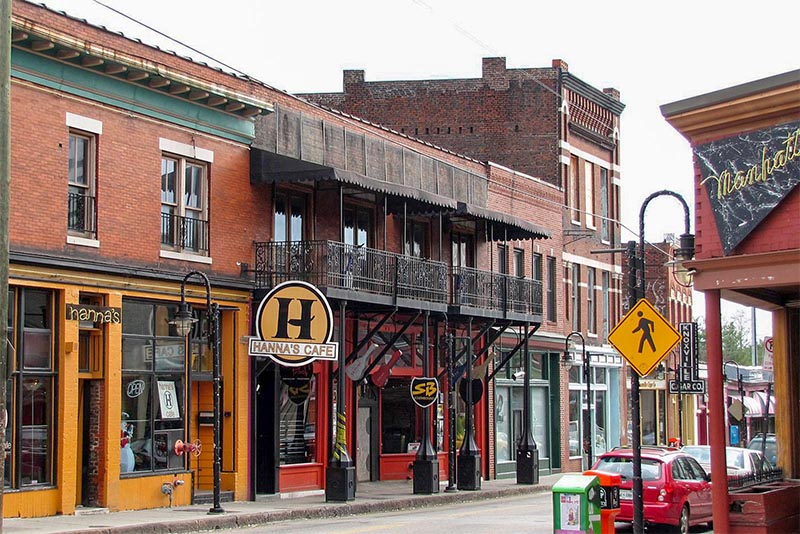 Knoxville's epicenter of culture is Old City, a historic yet revitalized urban area with deep roots in Knoxville's founding and evolution throughout the 19th and 20th centuries. This is the neighborhood where an old factory transforms into a wedding venue and where you're likely to get the best cup of coffee for miles around. New developments like the chic lofts at Regas Square are working to bring the Old City into the new millennium.
On the second and fourth Sundays of every month, Jackson Terminal transforms into an artist and maker marketplace from 11 a.m. until 4 p.m. Residents can peruse offerings from local vendors before grabbing a coffee or lunch at any one of the nearby cafes and restaurants.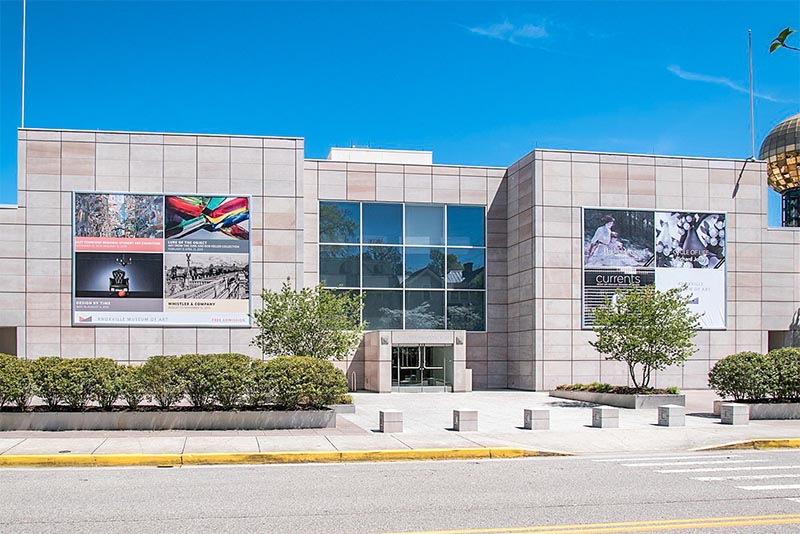 Downtown Knoxville continues to emerge as a hip culture center for residents of this outdoorsy city. With bountiful entertainment and dining offerings as well as new residential developments and transportation options, Downtown is making a name for itself as a livable area and not just the place where residents go to work or visit on the weekends to take in a show.
In true keeping with a sophisticated urban landscape, Knoxville offers up a contemporary museum where residents can enjoy visual art from across the globe. The KMA also makes sure to shine a light on regional artists and offers free admission to all visitors.
Located just west of downtown and flanked by the University of Tennessee campus to the east, Marble City is a quintessential Knoxville neighborhood. This is the part of town with all the big box stores and the fastest access to the interstate, but it's not without a local flair—for example, the rock climbing gym/skatepark, health foods store, and local coffee shop are all located within a four-mile stretch. With median home prices in the low $100s, Marble City has a strong pull among new Knoxville residents.
This picturesque greenway winds for five miles along the path of a wooded creek hidden near the heart of the city. The segment of trails connects to nearly 20 miles of other walking, running, and biking paths that weave throughout the rest of the city.
I must admit that when I first came across Safety City, I thought it was a normal public park. Well, it is and it isn't: Safety City is literally a miniature town where elementary school-aged children can learn about traffic safety and even drive "child-size vehicles." You'll have to see for yourself, but this tiny replica of Knoxville is complete with both a Neyland Stadium and an Applebee's.
On the more suburban side of life, East Knoxville offers a great opportunity for first-time homebuyers with median sale prices in the low $100s for cozy bungalow, craftsman, and ranch houses. With a Walk Score of 10/100, this is not a "walk to your local coffee shop" type of neighborhood, but for new residents looking to put down roots in this city, East Knoxville is a great option to explore.
While there's nothing like the majesty of pure wilderness, the Knoxville Botanical Garden brings out the true beauty of horticulture. Gorgeous, delicate flowers and plants line walking trails and precisely pruned display gardens. What's more, all Knoxville residents and visitors can enjoy the grounds free of charge 365 days a year.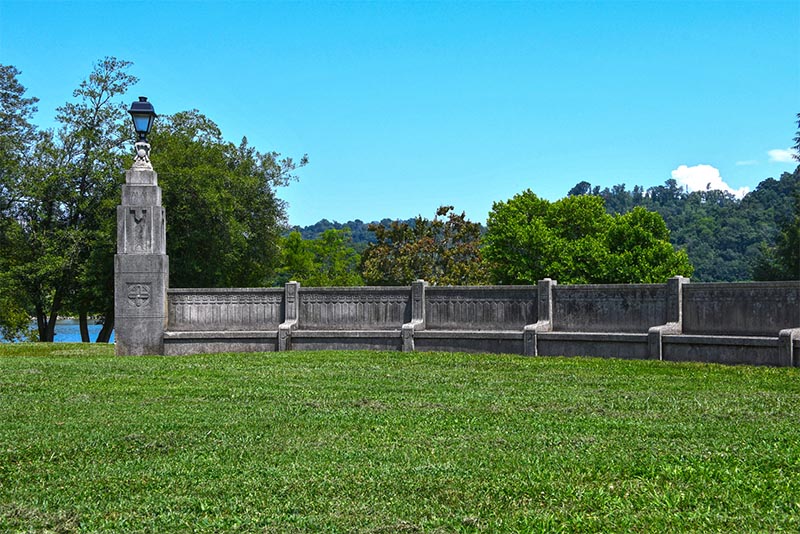 With a median sale price in the high $500s, Sequoyah Park is among Knoxville's most ritzy neighborhoods. Classic ranch style homes combine with gorgeous colonial, french provincial, and Georgian styles to create a stunning architectural landscape. Waterfront views complete the package of luxury in this residential enclave of style.
Winding right alongside a bend in the Tennessee River, this gorgeous, nearly 100-acre greenway offers everything an outdoorsy Knoxvillian could desire. One unique feature of this greenway is the water access at multiple points along the park's perimeter. Paddleboarders, kayakers, and fishing enthusiasts delight.