What It's Like Living in Naples, Florida
What It's Like Living in Naples, Florida
Whether you're looking to live here full time or part time as a "snowbird" (the city has a large population of both), Naples, Florida, has much to offer. Like other beachfront areas on Florida's west coast, Naples is renowned for its picturesque beaches with soft, white sand, gentle surf, and glorious sunsets.
If that's not enough, then you might be attracted to the recreational opportunities both on and off the water. With marinas to dock your boat and options for both deep sea and backwater fishing, it is a fisherman's paradise. If golf is more your sport, then you'll revel in the fact that anywhere you live, a golf course is just a few miles away.
Naples also has a reputation for having a safe, relaxing, and friendly environment in which to live, with community groups that help preserve its rich quality of life. Due to its appeal, many celebrities have second homes here, such as former professional basketball player Larry Bird, astronaut Buzz Aldrin, and singer-songwriter Bob Seger.
Naples Real Estate
As you might expect in a place with idyllic offerings, homes in Naples can be expensive. While condos make up about half of the housing stock, they unfortunately are not a cheap alternative to single-family homes—particularly those situated close to the ocean. Properties located directly on the water typically are priced at $750,000 or more, with the most lavish being multimillion dollar properties.
Further inland, prices drop considerably, but don't expect to find homes at bargain-basement prices. Even a modest home in a sought-after area can run upwards of $500,000. While there are homes priced under $300,000, they are few and far between.
Naples Neighborhoods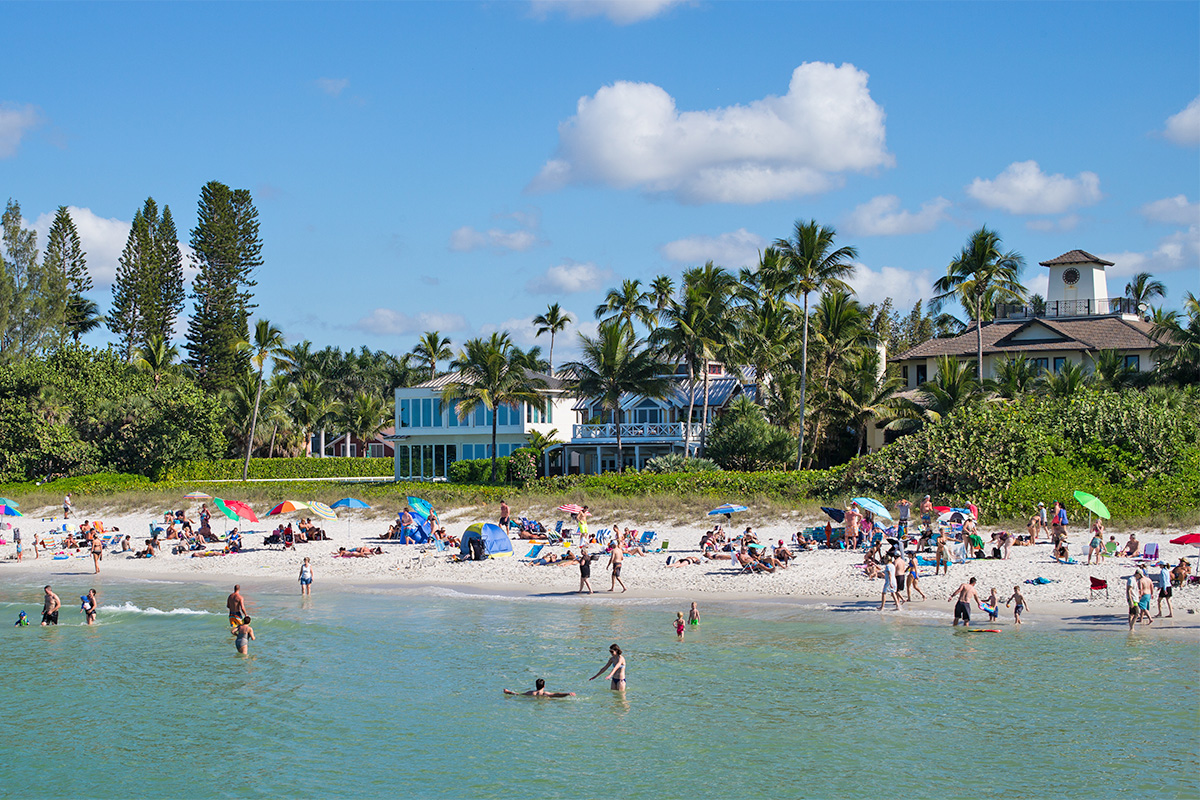 Though most areas are easily accessible to beaches and other amenities, some neighborhoods have features that make them particularly attractive to residents.
For those seeking historic charm, Old Naples is known for its eclectic mix of old beach cottages and mansions nestled among coconut palm and banyan trees.
Pelican Bay is particularly popular among retirees, although its picturesque setting, first-class amenities, and abundance of recreational opportunities make it attractive to all residents.
Park Shore, located west of Tamiami Trail along the Gulf of Mexico, is a resort-style community that draws residents due to its proximity to Old Naples and Naples Pier.
Where to Eat and Drink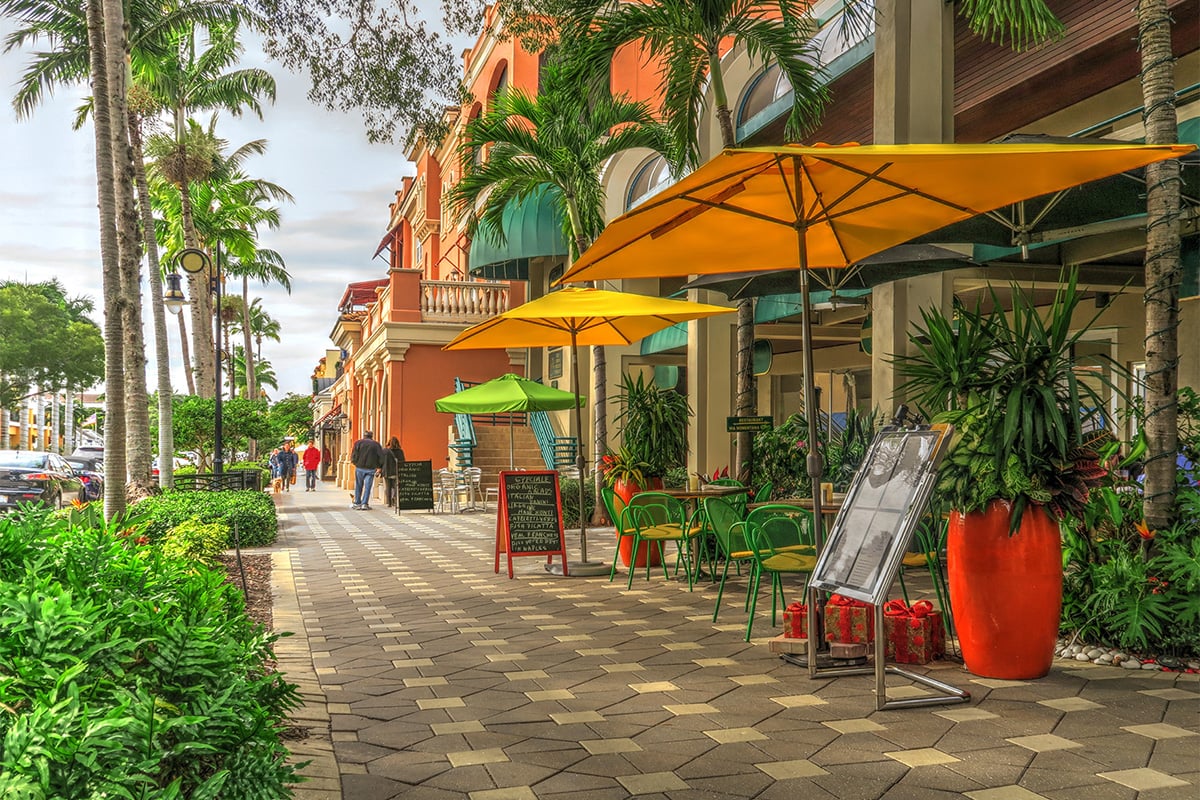 In past years, Naples culinary offerings may have been marked by chain restaurants and uninspired fare. Today, that is no longer true. In fact, due to its popularity with wealthy tourists and retirees, Naples is fast becoming a foodie haven with multiple restaurants located at every major intersection across the city.
Naples is packed with restaurants that feature cuisine from all over the world, including Italian, Mexican, Persian, Peruvian, and, of course, seafood. Some of the most highly rated restaurants include Mediterrano, Bha! Bha! Persian Bistro, and Rumba Cuban Cafe.
Where to Shop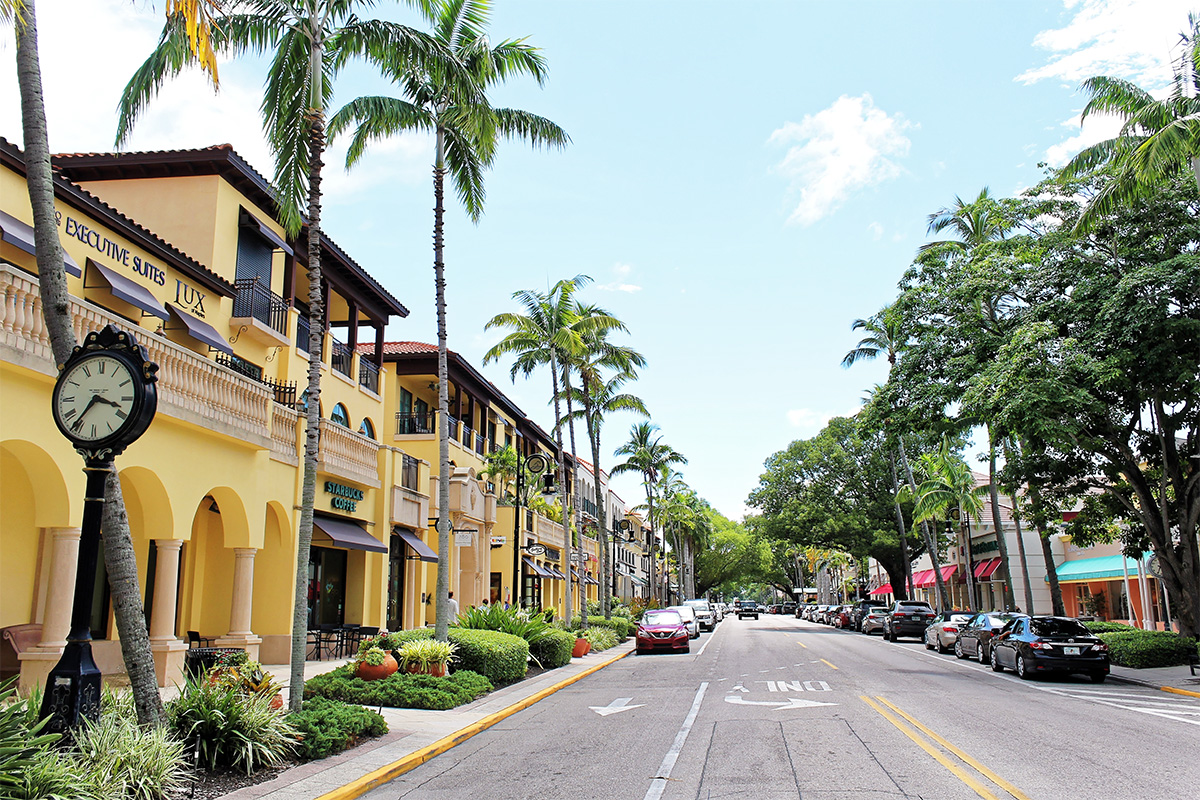 With five major shopping areas within minutes of each other, you can add shopping to the list of attributes that make Naples an attractive location. From sophisticated boutiques to budget-friendly options, shoppers have many places to frequent.
As it is in New York City, 5th Avenue is considered a central shopping district in Naples. Shoppers can visit 5th Avenue South, an outdoor shopping area on what is considered to be Naples' Main Street. Along with shopping, it features events and dining. Not far away (a walkable distance for those willing to brave the Florida heat) is Third Street South. Like its neighboring venue, it features a blend of local and national retailers.
If you prefer a mall atmosphere, Waterside Shops might be more your speed, blending common retailers (like Nordstrom and LOFT) with outdoor shopping in a tropical setting. Those on a budget might choose Coastland Center, an indoor mall with more budget-friendly options. Mercato is an outdoor area with less common national retailers, boutiques, and local clothing stores.
Where to Golf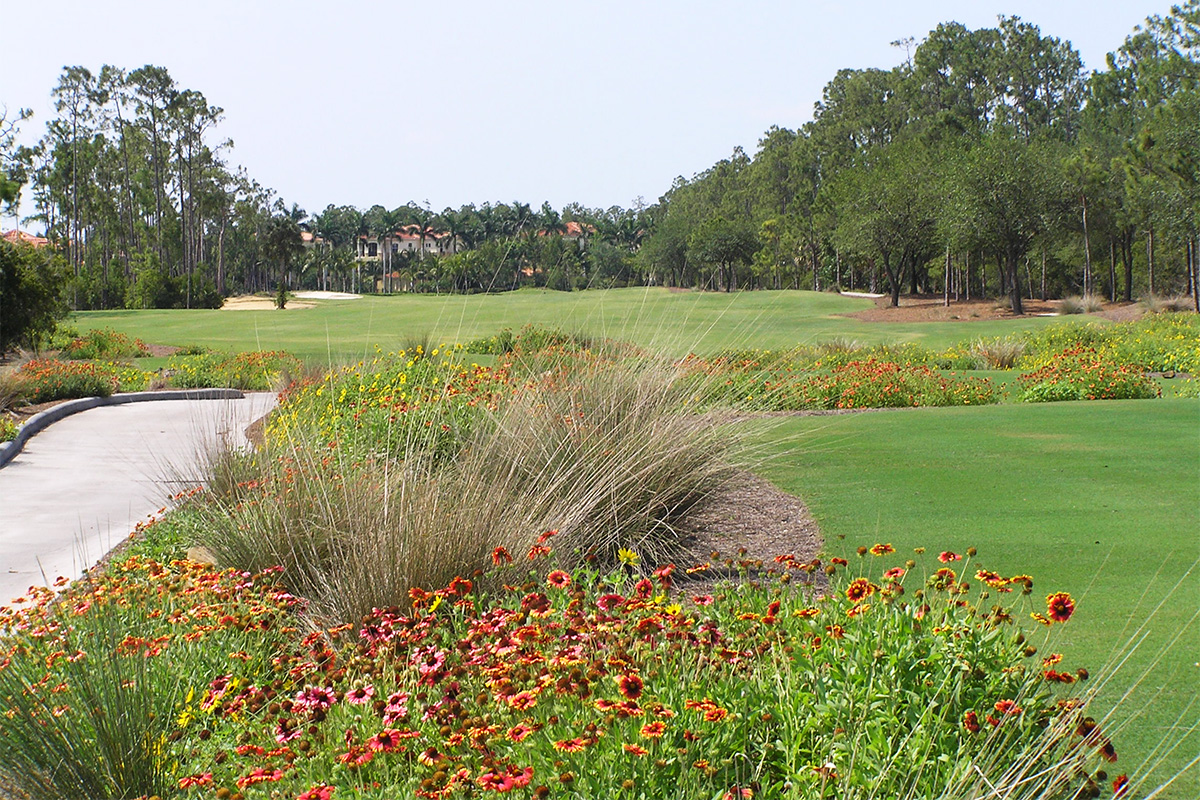 Whether you like golfing or just enjoy watching others golf, Naples has many opportunities to partake in either. The city's golf courses draw golfers of all levels, as well as host state, national, and professional tournaments throughout the year. With more than 80 championship courses in the area, there are more holes per capita than any other area in the world, according to Golf Advisor.
You'll find courses designed by some of the biggest names in the sport, such as Jack Nicklaus, Arthur Hills, Arnold Palmer, and Robert Trent Jones, along with both public and private courses. Some of the most highly rated golf courses include Arrowhead Golf Club—an 18-hole championship, par 72 golf course—and The Naples Beach Hotel & Golf Club that features five sets of tees, ranging from 4,800 to 6,900 yards.
Where to Enjoy the Outdoors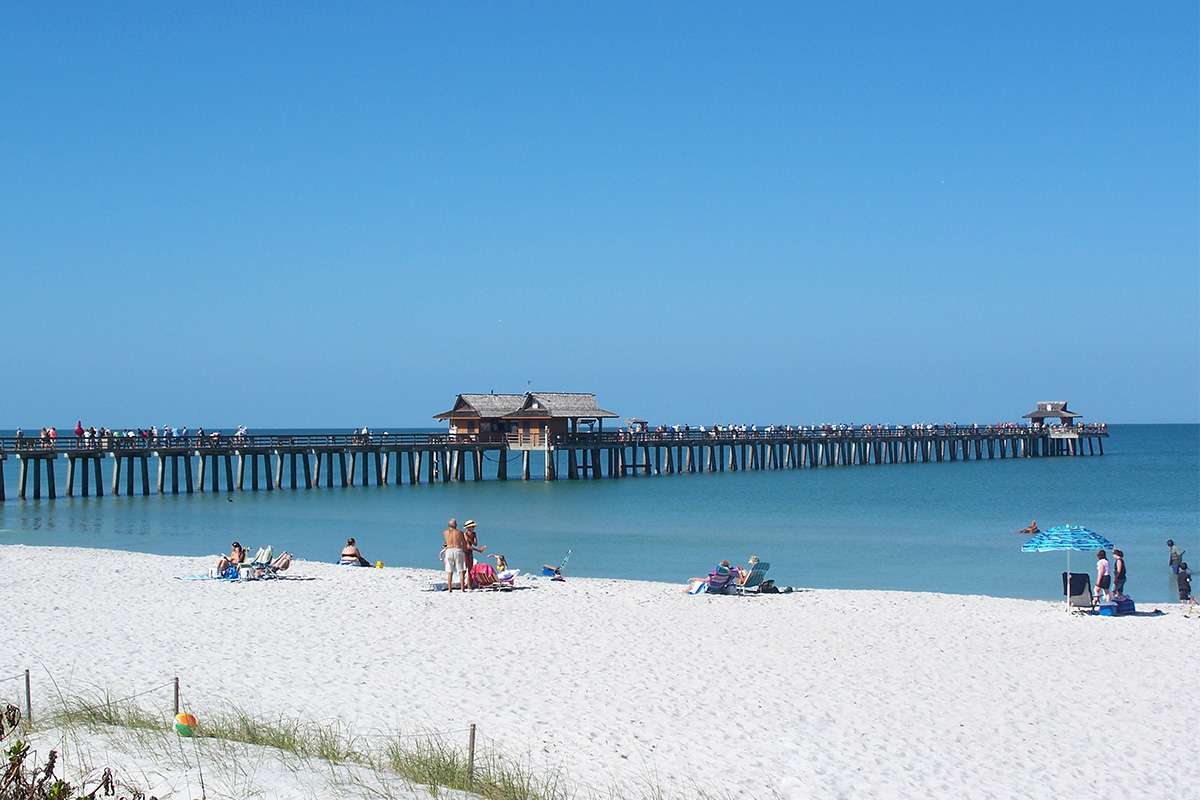 Even for those who don't play golf or are just seeking an alternate, Naples offers many outdoor activities. The Naples Pier is a focal point of Naples Beach and is a great place to fish or take a leisurely stroll. Lowdermilk Park is one of the city's premier beachfront parks and has sand volleyball courts and children's playgrounds, among other features.