What It's Like Living in Palm Springs
What It's Like Living in Palm Springs
Located approximately an hour and a half southeast of Los Angeles is the tranquil city of Palm Springs in Riverside County. This community is considered a go-to location for many locals in Southern California, thanks to its sunny weather, abundance of outdoor activities, luxurious resort amenities, and overall chilled-out atmosphere.
In the past few years, due to the growing popularity of music festivals and sporting competitions, Palm Springs has become known to many as "the capital of cool." Although the resort city is often frequented by tourists and vacationers from surrounding areas, Palm Springs has evolved throughout the years as a city where people want to live. With attractive homes and growing real estate opportunities, more homebuyers throughout the country are being drawn to live in the city.
So what is it like to actually live in Palm Springs?
Scenic Mountain Backdrop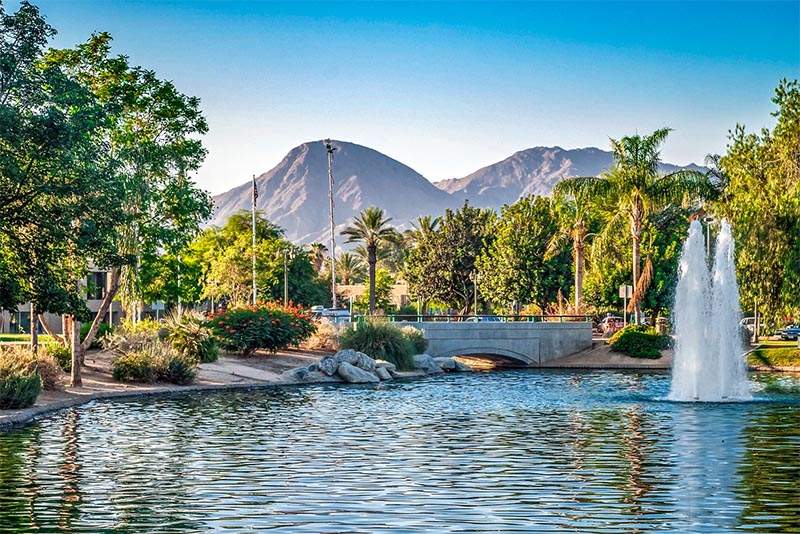 Palm Springs is nestled in the desert region of Coachella Valley, surrounded by the San Bernardino Mountains, the San Jacinto Mountains, the Santa Rosa Mountains, and the Little San Bernardino Mountains. For locals living in the city, this means walking outside to see mountains in nearly every direction. The San Jacinto Mountains, which can be found towards the north of Palm Springs, have been a subject of much inspiration for many well-known artists, photographers, movie directors, musicians, and more. Those observing the mountain from below can see much of the land, from the rocky mountain foundation to snowy caps towards the peak.
Living in the Desert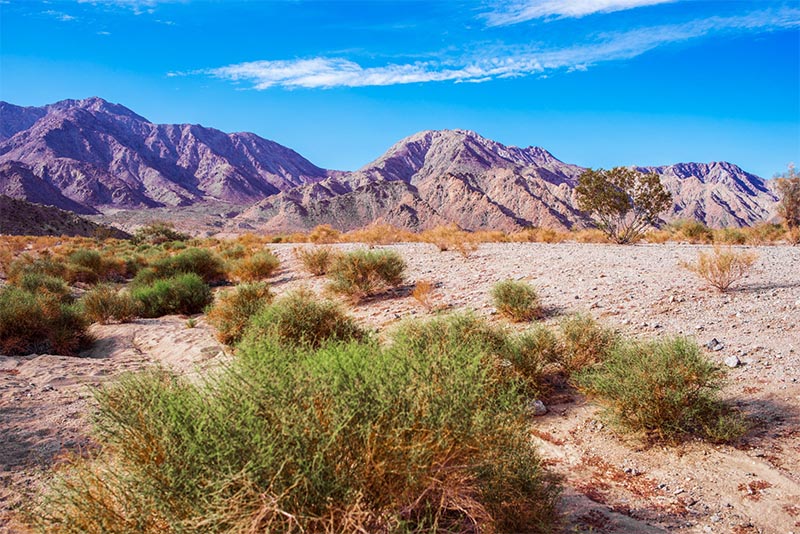 Because Palm Springs sits on the western edge of Coachella Valley, which can be found within the Colorado Desert, it is quite literally the desert. The environment can be extreme for those who are used to cold weather or for visitors coming from places that have traditional seasons. Palm Springs weather tends to be dry and hot, and the land veers towards flat and barren.
Much of the community is widespread, which offers residents space to themselves and a feeling of nature. Rainfall in Palm Springs is practically non-existent, with the city getting less than 6 inches of rain every year. Residents experience rain for less than 10 days a year.
A Resort City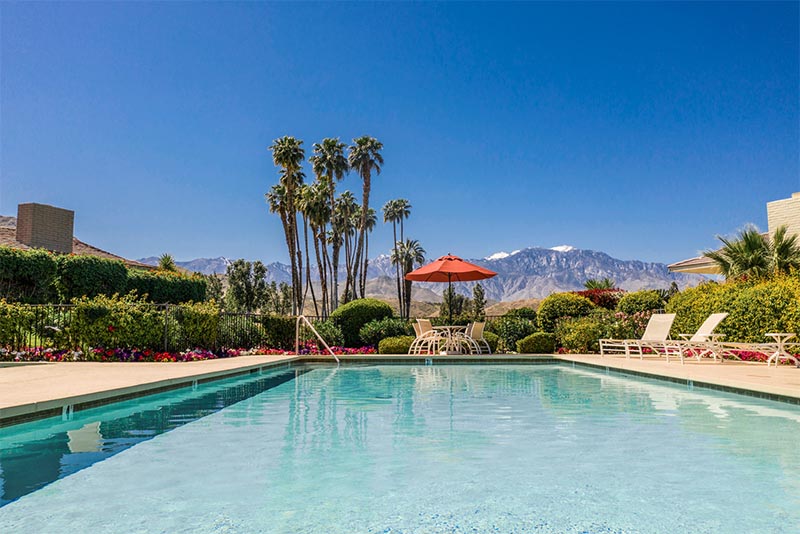 Palm Springs would not be considered a resort city if it didn't have hotels and resorts. From stylish and trendy to historic and luxurious, finding a hotel for an evening hang out is easy. For many residents living in the city, going out and mingling could mean visiting one of the popular hotels, many of which are found along the community's frequented streets such as Palm Canyon Drive or Indian Wells.
Some of the best-selling hotels in Palm Springs include The Saguaro Palm Springs, Desert Riviera Hotel, and Hotel California. Many hotels offer amenities such as bed and breakfast, pool and jacuzzi, and even pet-friendly options.
World-Famous Golf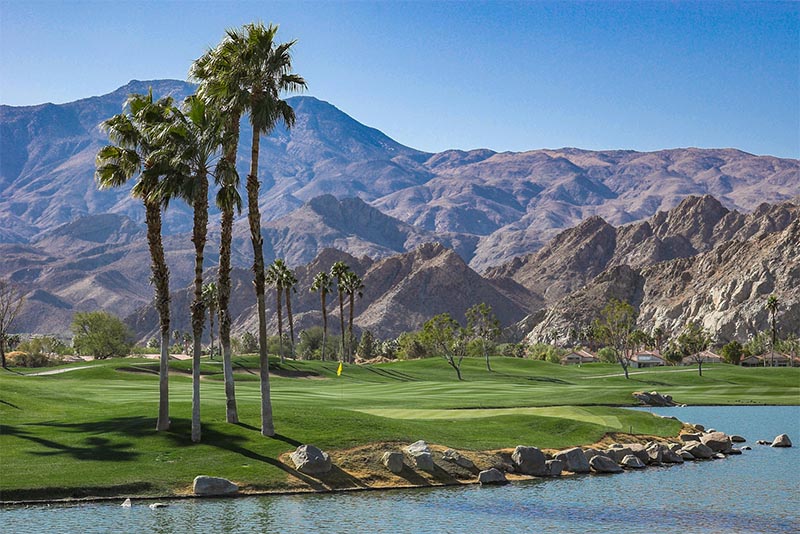 The Palm Springs region, especially near Palm Desert is home to some of the best golfing communities in the country. So for both novice and seasoned golf players, Palm Springs is not just a great place to visit, it would be a dream city to live in.
In fact, there are many people who live in golf course housing communities. Some of the areas most celebrated golf communities include the nearly 600-acre Indian Ridge, The Palm Desert Country Club, and the Ironwood Country Club.
Affordable Living in Spacious Homes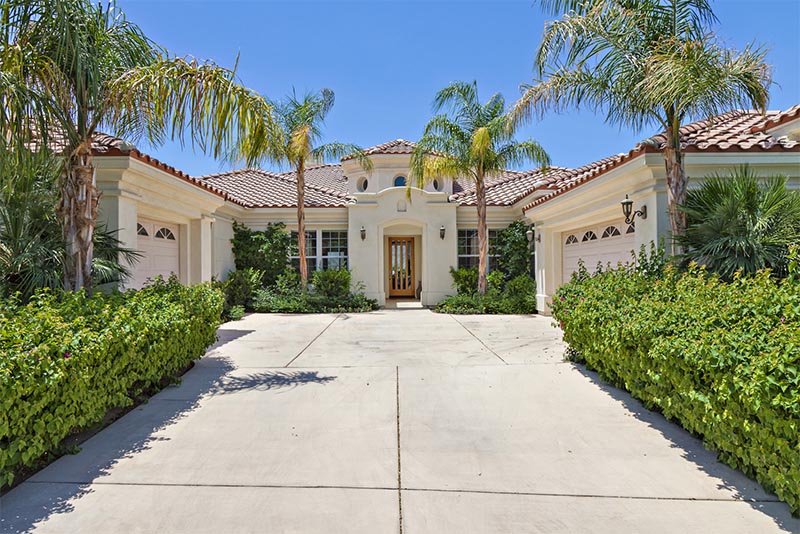 Part of the many reasons Californians enjoy visiting Palm Springs is because it's a relatively inexpensive weekend getaway, whether it's renting an Airbnb or hotel room. The affordable pricing is no different when it comes to housing in Palm Springs. With prices at nearly half the price of big cities in its vicinity, Palm Springs is an ideal place for homebuyers who want to experience upscale amenities and a luxurious lifestyle at an affordable cost.
According to our data, the highest median price for a home in this idyllic city is slightly over $4 million, while LA's highest median cost is around $6.5 million. Since the population density in Palm Springs is about 521 people per square mile, there's a lot more space for sprawling homes to be built—compared to Los Angeles' 8,564 people per square mile or San Diego's 4,441 people per square mile.
A Desert Melting Pot
Even though the median age of residents living in Palm Springs is somewhere around 55 years old, the city itself is quite diverse. According to Data USA, about 20% of Palm Springs residents are foreign-born. Because the city is also frequented by visitors from around the world, the community's main areas tend to be a melting pot of diversity. Due to city-wide events such as the Palm Springs International Festival of Short Films, Modernism Week, Coachella, and Stagecoach festivals, as well as the Architecture and Design Center, people from Hollywood talent, artists, fans, and musicians are drawn to the city, and some of them even decide to live there.