What It's Like Living in Tobin Hill, San Antonio
What It's Like Living in Tobin Hill, San Antonio
San Antonio is a big city with pockets of interesting historic neighborhoods. With the city going through massive growth and expansion, these older neighborhoods are being renewed and modernized, giving them new life while still preserving their rich history.
The Tobin Hill neighborhood is an excellent example of this. With weekend farmers markets, live music, and a happening bar scene, this historic neighborhood exemplifies new life. The high walkability factor of this neighborhood makes it a great place to live if you want to ditch your car now and again, and you're never short of activities within just a few miles.
Tobin Hill at a Glance
Median home sale price: $353,500
Walk Score: 81 - Very Walkable
Locals love: Walkability, bike friendliness, eclectic mix of homes
Locals don't love: Noise, lack of parking, the neighborhood schools
Sources: Walk Score, neighborhoods.com
Eclectic Mix of Housing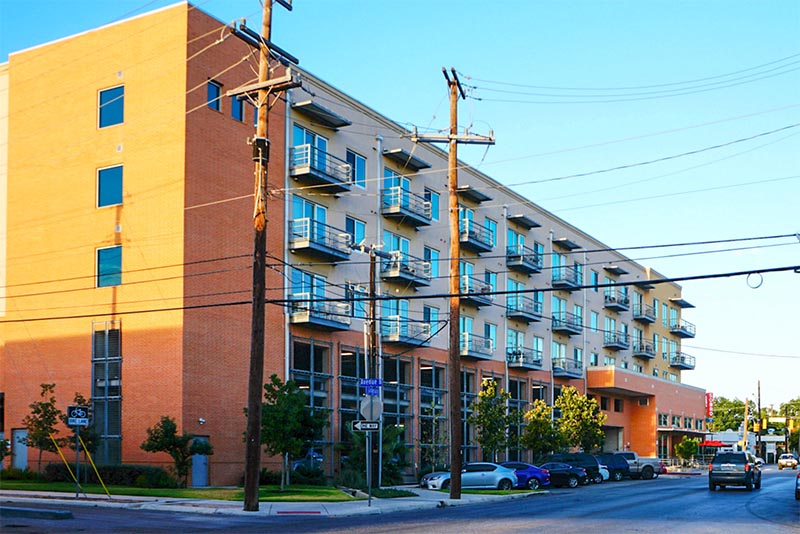 Tobin Hill has lots of living options, but a hallmark of this neighborhood is the nostalgic feel of the homes. If you love the midcentury look, Tobin Hill has rows of renovated houses built in the 1940s and 1950s. In addition to their classic exteriors, many have real hardwood floors and other preserved original features that make them unique while still bringing them into the modern age. These expertly renovated homes come at a premium, however; the median sales price of this neighborhood is in the mid $300s, but home prices go up to the mid $800s.
If you prefer apartment living, there are townhomes and condos for purchase as well, giving you a city-living feel without the limitations of living downtown. There are plenty of luxury townhomes on W. Grayson street within walking distance of the Pearl Brewery and the St. Mary's Strip, which is known for being the center of the nightlife in Tobin Hill.
High Walkability
According to Walk Score, Tobin Hill is the third-most walkable neighborhood in San Antonio, which makes accessing the neighborhood's arts, entertainment, and dining corridors a breeze. Residents can also walk to the Riverwalk and Downtown from the neighborhood. And, with plentiful bike racks, bike lanes, and trails in the neighborhood and decent access to transit, Tobin Hill is a car-free oasis in a largely car-dependent city.
Weekend Fun
Because of its walkability, living in Tobin Hill means that you can take a walk on just about any weekend and find something to do. The neighborhood is home to The Pearl Brewery, which is known for its events, food, and the weekend farmers market. The open-air farmers market features local vendors, local food, and drinks of all varieties. The smells are pure bliss, with Al's Gourmet Nuts wafting across the open-air market, tempting you to buy a bag of their signature candied pecans. If you're into wine, try a glass of a local red from Bending Branch Winery, another regular vendor at the weekend market.
Another fun activity in the neighborhood is browsing the art galleries and checking out the newest local art. With locales like the High Wire Arts, you can indulge in modern art without even leaving the neighborhood. The artist-owned High Wire Arts have regular installations of paintings, ceramics, film, performance art, and sculptures, with rotating artist features.
Before you go home, stop off at Candlelight Coffee House on North St. Mary's Street for a cup of coffee or a glass of wine. If you get hungry while you're there, they also serve delicious options like the fried brie or salmon filet. Places like Candlelight Coffee House make Tobin Hill the unique and eclectic neighborhood that its residents proud to be a part of.
Thriving Live Music Scene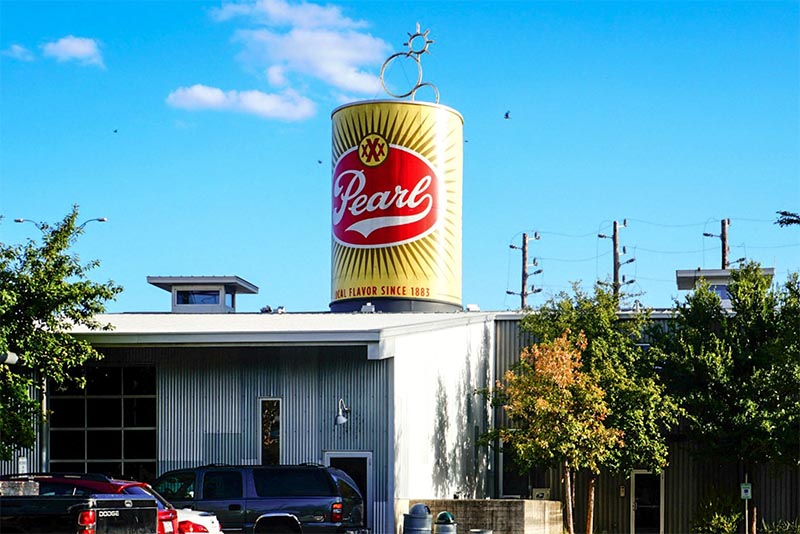 The bars and live music scene are a big draw to this part of town. There are a variety of bars to frequent, with regular bands of all genres that play sets. One noteworthy place is Hi-Tones, an airy bar with music that lends itself to a fun night on the dance floor. The locals rave about their signature chamoy shot, a spicy-sweet shot made with chamoy sauce, which has a Tex-Mex flavor that will make you feel like a real San Antonian.
If you're ready to strap on your boots, two-step on down to The Lonesome Rose, located right off of St. Mary's street. Whether you like to line dance or sing, this country music venue offers free weekly dance lessons and what they call "cowboy" karaoke. Venues like The Lonesome Rose embody what it means to embrace the Texan cowboy culture by keeping the spirit of "honky-tonk" alive.
San Antonio also has a thriving jazz scene kept alive by places like Jazz TX, a jazz club located near the Pearl Brewery in Tobin Hill. The club has live jazz music, dancing, food, and drinks, making it a fun date night if you find yourself craving something a little bit more low-key.
Tex-Mex and More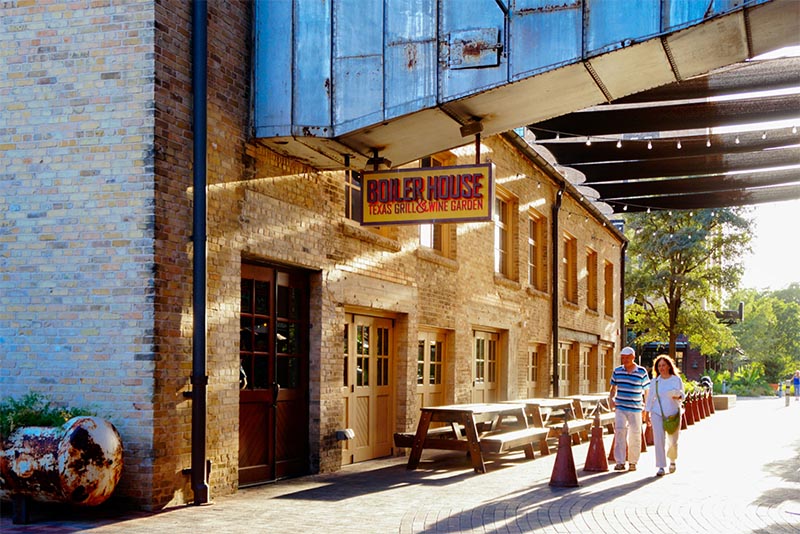 When it's time to grab lunch with friends, consider heading over to Down on Grayson and trying one of their house features like the fish tacos. In addition to the delicious food offerings, their drink selections are light and fun, like their lavender lemonade made with Texas' own Tito's Handmade Vodka. The atmosphere of the restaurant is open and casual, and the dining area is outfitted with giant TV's that are great for watching San Antonio Spurs games.
If you're in the mood for something different than Tex-Mex, you could also grab a bite at Demo's Greek Food, a top-rated greek restaurant in the city. Located off of North St. Mary's street, you can relax and enjoy your Gyro on their outdoor patio. On Wednesday nights, they have belly dancers performing on the patio if you want to stick around for the show.
Another local establishment worth mentioning is Bakery Lorraine at the Pearl. When you're in the mood for a delicious baked good, take a quick walk and check out the bakery's current offerings. Grab yourself a french macaroon and a coffee to enjoy while you take a stroll around the neighborhood.