Living in San Antonio: What You Need to Know
Living in San Antonio: What You Need to Know
Living in San Antonio offers an experience unlike that of any other city in Texas. Because of how spread out San Antonio is, you'll come to find that each pocket of the city has its own interesting vibe and slate of offerings. From the fast-paced tempo of Downtown to the more laid-back neighborhoods in North Eastside, you're bound to find your niche in this city.
Whether you're considering moving here or you already living here, the list below covers everything you need to know about becoming a San Antonian.
San Antonio Neighborhoods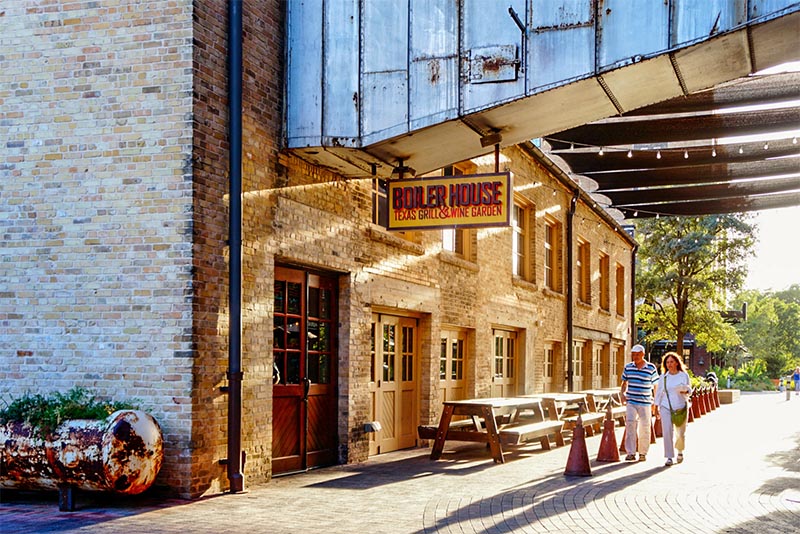 Census data shows that San Antonio has enjoyed incredible growth over the last few years, which is no surprise given that San Antonio offers a 14 percent lower cost of living than the national average without sacrificing culture, natural beauty, and excitement.
One area that has people buzzing is the Stone Oak suburb, located within the North Central side of the city. Stone Oak offers suburban living in the middle of San Antonio, complete with plenty of shopping malls, great schools, and newly established neighborhoods. Many residents love its proximity to Downtown but also cherish being tucked away in their own section of the city whenever it's time to relax and unwind. The North Central area itself offers a wide range of home prices starting in the low $100s, and the area is home to several schools with 9 and 10 ratings on GreatSchools.
Another popular San Antonio neighborhood is Tobin Hill, a neighborhood five minutes from the happening destinations of Downtown. Tobin Hill blends old-world charm with a fresh vibe as many of the older buildings in this neighborhood have been renovated and revitalized. This neighborhood is known for its fun and quirky atmosphere, twice-a-week farmers markets, and walkability. The neighborhood's median home sale price is in the mid $300s, but home prices start right under $200,000.
Great Schools
If you have school-aged children, access to good schools will undoubtedly inform your homebuying journey. Luckily, San Antonio is home to quite a few highly ranked high schools, according to U.S. News 2020 list of best high schools in the nation.
BASIS San Antonio – Shavano Campus, also located in North Central, was ranked the best school in San Antonio, #9 in the state, and #91 in the entire nation out of the 18,000 high schools that were included on the list. Another school ranked highly on that list was North ISD's Health Careers High School, which placed #15 in the state.
Nightlife, Shopping, and Culture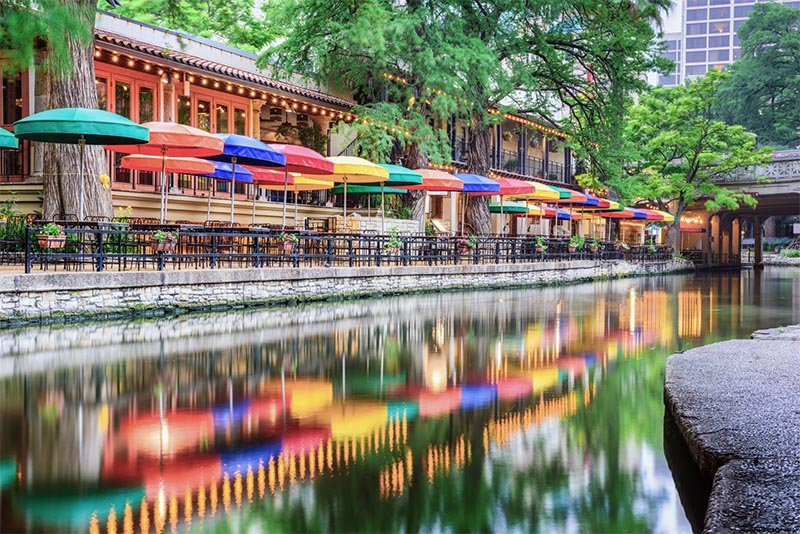 San Antonio is arguably one of the liveliest cities in Texas. With Fiesta every spring, the rodeo in February, NBA basketball games running October through April, and plenty of nightlife to enjoy, San Antonio has events to look forward to all year round.
The AT&T Center is a multi-purpose arena that's the primary venue for the San Antonio Spurs, but it also serves the community by hosting concerts, events, and the rodeo. Whether you're a music fan, a sports fan, or a carnival lover, San Antonio consistently attracts high-caliber events and talent.
Downtown San Antonio is especially unique as the iconic Riverwalk hosts a stretch of bars, restaurants, and shops, with the San Antonio River flowing through the center. If you're into fine dining, Downtown has you covered. A notable fine-dining Riverwalk choice is Boudro's Texas Bistro, which pairs Texas culinary excellence with an impeccable atmosphere. San Antonio's Mexican food, and the Tex-Mex puffy taco, characterizes the city's more casual food culture.
San Antonio also has world-class shopping. From the high-end retail Shops at La Cantera on the Northwest Side to areas like the Quarry Market in Alamo Heights, there's an impressive mix of high-end and everyday retail stores.
If you're interested in art or museums, San Antonio is the perfect city to immerse yourself in culture. With the Tobin Center, performances like operas, plays, and musicals come to the city regularly. San Antonio is also home to a variety of art and culture museums, such as the San Antonio Museum of Art and the Witte Museum, both located downtown. And outside the walls of the city's cultural institutions, colorful murals abound in San Antonio's neighborhoods.
Outdoor Recreation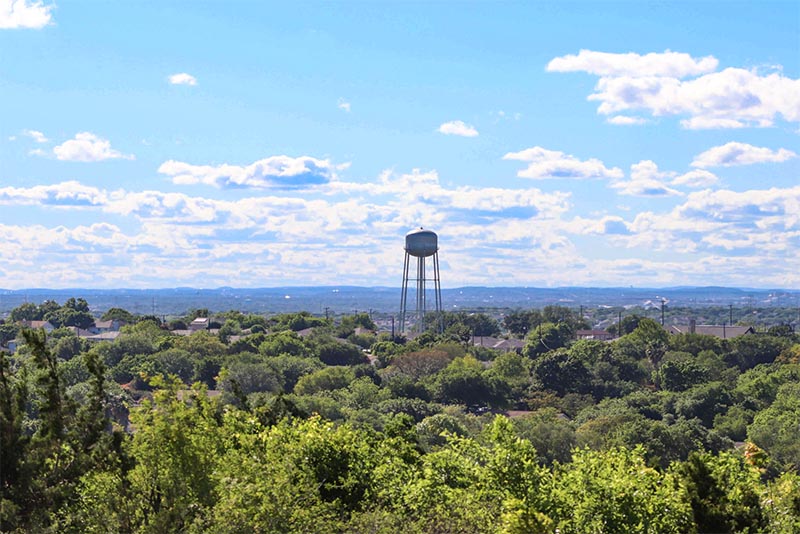 The weather in San Antonio is famously beautiful, with the city's annual average high temperature reaching 80 degrees, while the average annual low is 57 degrees. The comfortable climate and many sunny days provide numerous activity options during nearly all seasons.
During the summer, San Antonio has waterparks galore, with its main attraction being the Aquatica waterpark. After a short drive up I-35, you'll also find Schlitterbahn waterpark in New Braunfels, which is considered one of the best waterparks in the world.
If you want to enjoy the natural beauty of the city during the summer, the Medina River on the border of San Antonio and Bandera offers kayaking and swimming. Also, the reservoir fed by the river, Medina Lake, offers boating and fishing opportunities.
During the cooler seasons like spring or late fall, you still have plenty of outdoor recreation options, from bike tours of Downtown and river cruises on the Riverwalk to the pristine golf courses at La Cantera or the Quarry Golf Club.
If you enjoy hiking, Comanche Lookout Park in the Uptown neighborhood provides an excellent view and several trail options that allow you to choose an easy walk or a challenging hike. Housing a tower that once served as an actual lookout tower to defend against invaders, Comanche Lookout Park remains a relic in San Antonio's rich history. If you make it to the top, you'll get a beautiful view of the city that makes the hike completely worth it.