What it's Like Living in Uptown, Chicago
What it's Like Living in Uptown, Chicago
Uptown has a star-studded history. Essanay Studios, opened in the neighborhood in the early 1900s, made a name for Chicago in the silent film industry. The film studio still stands today, honored as a Chicago Landmark, and people still flock to see performances at the Aragon Ballroom, which once hosted musical icon Frank Sinatra.
Uptown has changed considerably since the days of silent film and Frank Sinatra, yet it remains one of the city's major entertainment destinations and a highly livable community due to its relative affordability, easy transit access, packed dining corridor, and proximity to beaches. Read on to see the best aspects of living in Uptown, Chicago.
Uptown at a Glance
Median home sale price: $320,000
Walk Score: 94 - Walker's Paradise
Locals love: Affordability, international food, transit access
Locals don't love: Lack of shopping options, a not-always-neighborly vibe, closed storefronts
Sources: Walk Score, neighborhoods.com
Architectural Gems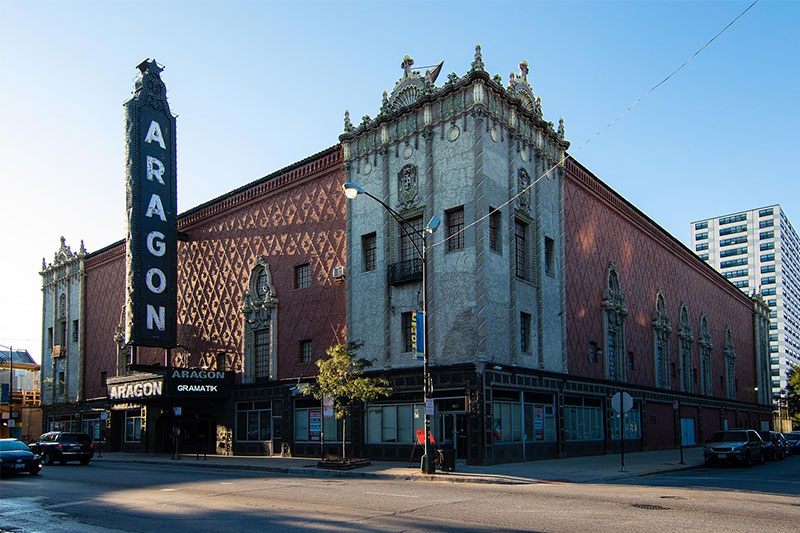 The Chicago Architecture Center hosts tours in Uptown with good reason. The neighborhood is home to several ornate theaters—think the Aragon Ballroom and Riviera Theatre—as well as a historic district. The neighborhood's Hutchinson Street District, officially a Chicago Landmark, occupies the 600 through 900 blocks of West Hutchinson Street. The area is famous for its Prairie-style, Queen Anne, Classical Revival, and Richardsonian Romanesque architecture. Famous architect George W. Maher designed much of what still stands today in the historic district.
Food for Every Palate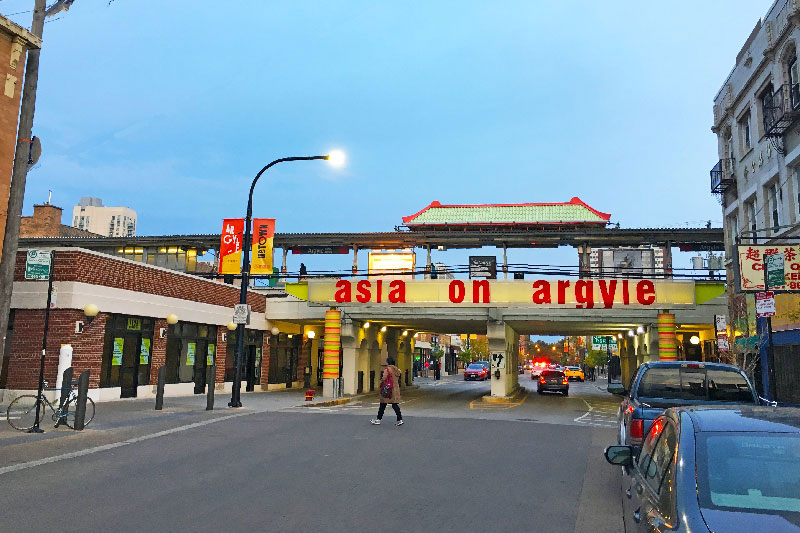 Uptown has somewhere different to eat for every night of the week and then some. Head to Asia on Argyle to discover restaurants that serve Chinese, Vietnamese, Thai, and Korean cuisine. Eat Ethiopian at Demera on Broadway, or opt for Oaxacan cuisine at Kie-Gol-Lanee on Sheridan Road. If you're looking for comfort food, try brunch at Fat Cat, located right across the street from the Aragon Ballroom.
Besides the cluster of Asian markets, there are several major supermarkets easily accessible to the neighborhood. Take the 'L' to the Berwyn stop to find a Jewel-Osco; take it further north to Thorndale for a Whole Foods Market. There's also a Mariano's down Lawrence Avenue in nearby Ravenswood.
A Thriving Entertainment District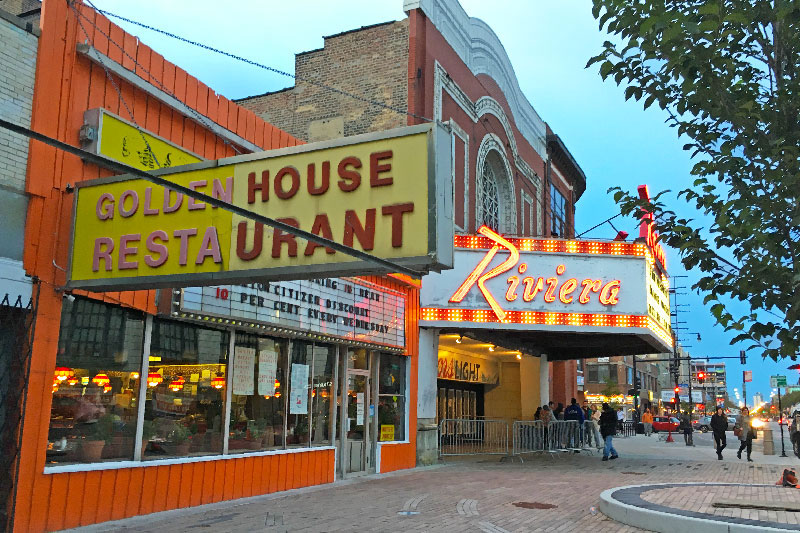 We've already touched on Uptown's well-earned reputation as an entertainment district, but let's talk specifics. On any given night in the neighborhood, you can catch live music under the dazzling marquees of The Riviera, more often simply known as The Riv, or the Aragon Ballroom. Or, you can opt for the more intimate setting of The Green Mill, a jazz and cocktail lounge with a history dating back to Prohibition and Chicago gangsters. Also, to add to the neighborhood's entertainment venues, the long-derelict Uptown Theatre is getting a $75 million revamp.
Beach Access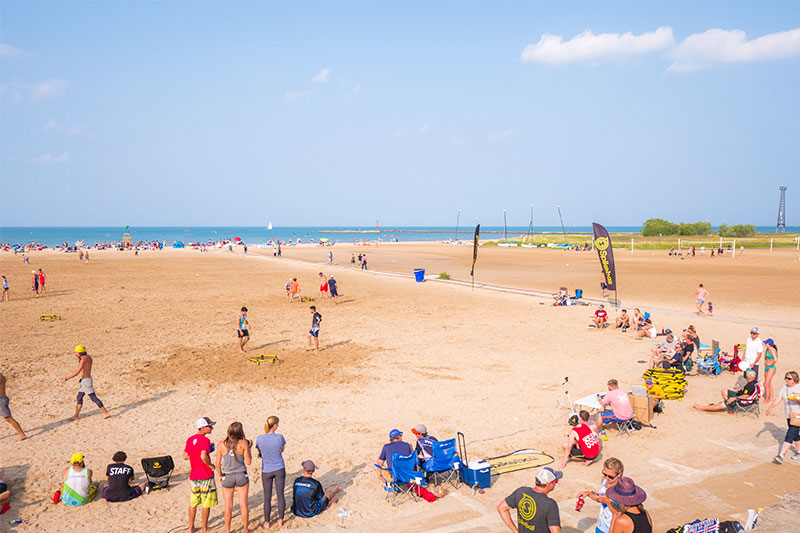 Late nights out in Uptown are always fun, but the neighborhood also has plenty to explore by the light of day. The expansive Montrose Beach and the accompanying Montrose Dog Beach stretch across the neighborhood's slice of lakeshore. Plus, avid walkers, runners, and bikers can take advantage of easy access to the Lakefront Trail. If you're looking for another scenic spot to stretch your legs, Uptown is also home to Graceland Cemetery and Arboretum.
A Transit Haven
Accessibility is a major point of attraction for people considering Uptown as their new home. The CTA Red Line cuts right through the center of the neighborhood and offers three access points: the Argyle, Lawrence, and Wilson stops. Depending on where you get on the 'L,' you can reach the Loop for work or pleasure within about 40 minutes.
When you need to get somewhere the train won't take you (admittedly, this will be rare), the neighborhood's east and west running bus lines will get the job done. In addition to public transit, Uptown is a highly walkable and bikeable neighborhood—snagging a 94 out of 100 in both categories on Walk Score. If you're a car owner, the neighborhood does have convenient access to Lake Shore Drive, but be prepared for the challenge of finding street parking near home.
Affordable Real Estate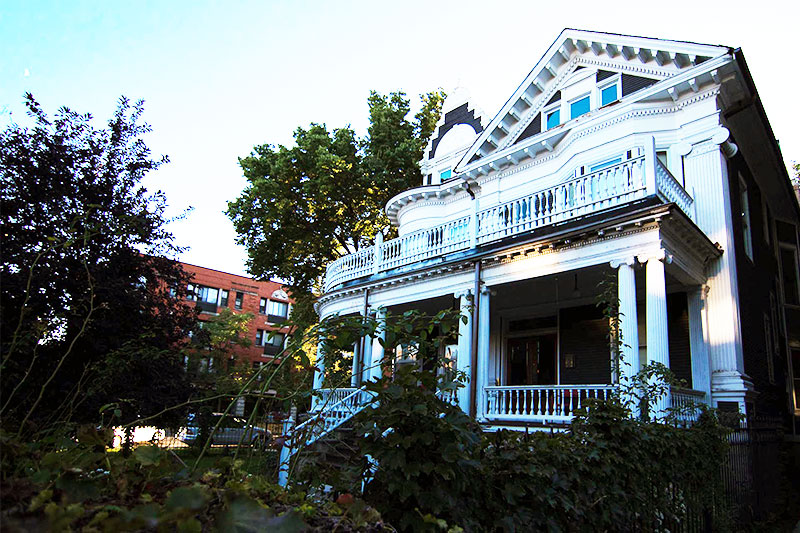 Uptown is an island of North Side affordability compared to its neighboring lakeside communities. The median home sale price in the neighborhood is in the low $300s. Just south of Uptown, homebuyers will find a median sale price in the mid $400s in Lakeview. In the neighborhood's western neighborhood, Ravenswood, the median home sale price is in the high $300s.
Uptown has a mix of single-family homes and attached homes, including condos and townhomes. Many of the homes in the neighborhood have an older charm, but new residential construction—both condos and apartments—also has its place in Uptown.