What It's Like Living in Van Nuys, Los Angeles, CA
What It's Like Living in Van Nuys, Los Angeles, CA
Even though the San Fernando Valley has a reputation for being suburban, the densely populated Van Nuys neighborhood offers residents a more metropolitan feel, perhaps due to the community's courthouse and many government buildings. The recent arrival of new businesses, hotels, residences, restaurants, and shops has transformed the area.
Despite being rich in parks, affordable, and conveniently located, Van Nuys is often overlooked by homebuyers because it gets overshadowed by other Valley communities, such as North Hollywood and Sherman Oaks, both of which are currently experiencing a development boom and cultural renaissance.
Here's what makes Van Nuys a great neighborhood to live in.
First, where is Van Nuys?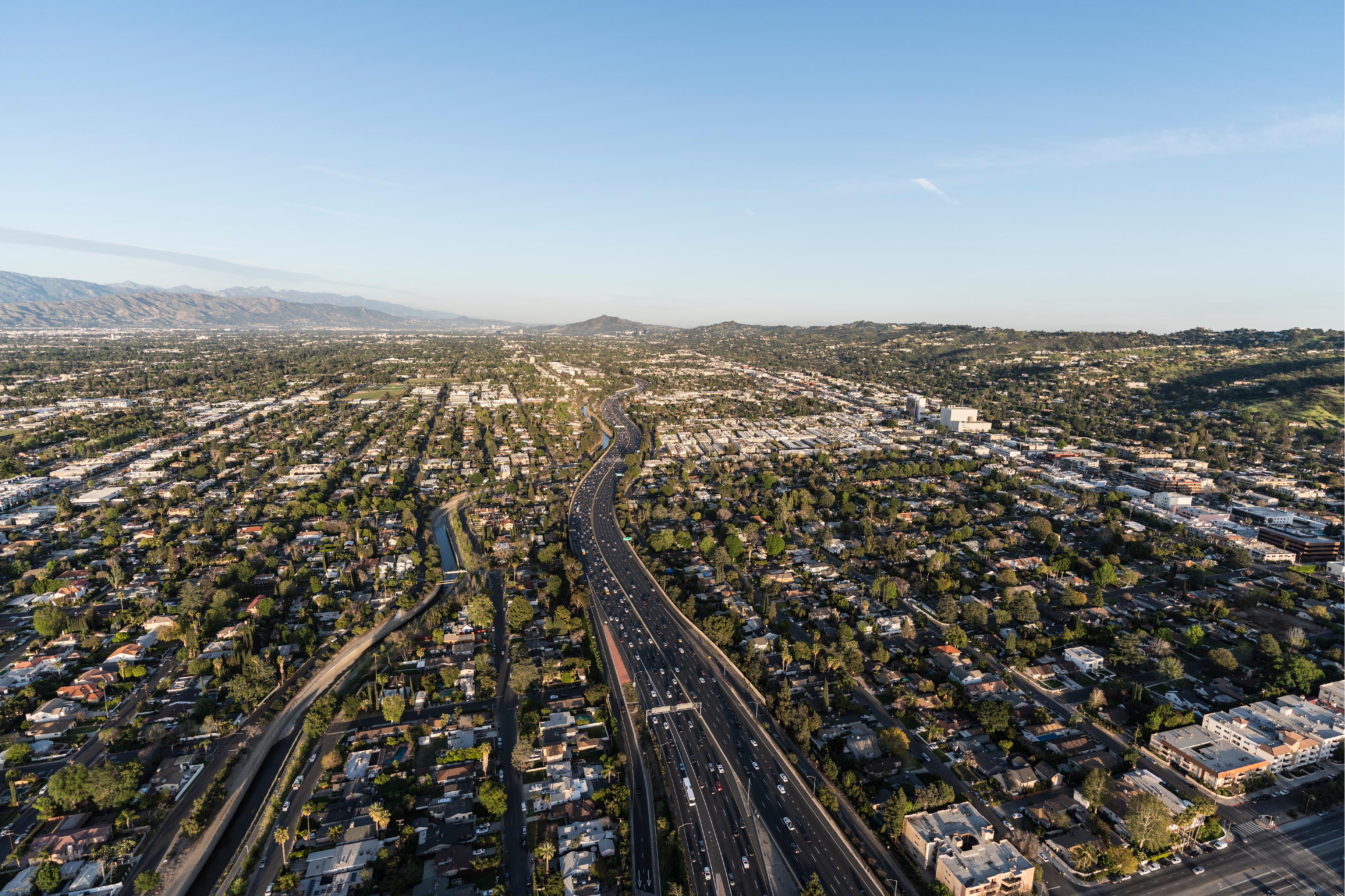 Van Nuys is located in central San Fernando Valley. It's bordered by other popular neighborhoods in the Valley, such as Valley Glen, Lake Balboa, Sherman Oaks, and Panorama City.
It's true that Van Nuys isn't part of Los Angeles County, but that doesn't mean it's far from the city's main stomping grounds. Located less than 20 miles away from LA's Westside, Hollywood, Downtown LA, and other popular neighborhoods in the Valley, residents living in Van Nuys can easily get around town without a hitch.
Cutting through the middle of the neighborhood is the 405 freeway (San Diego Freeway), but the community is also near the 101 (Ventura Freeway), 170 (Hollywood Freeway), 118 (Simi Valley Freeway), and the I-5 (Golden State Freeway). Residents living in this neighborhood can also skip the busy commute to LAX, and instead, hop on a flight out of Van Nuys Airport.
Real Estate
With a median home price in the mid $600s, according to neighborhoods.com data, Van Nuys is still more affordable than the available inventory in Los Angeles, which has officially priced out nearly 75 percent of residents. This neighborhood offers a variety of architectural styles, prices, and home types.
Although parts of Van Nuys are urbanized, especially towards the main corridors, there are still many residential pockets of suburban living. Even though San Fernando Valley used to be popular among first-time homebuyers, the neighborhood's steadily rising prices have made home purchasing more unattainable for this market.
Getting Around
In the past, Van Nuys felt farther away from Los Angeles because of its lack of connectivity to the city. However, it has become more commuter-friendly throughout the years, especially with the addition of the Metro's Orange Line and the Metrolink Ventura line, which provide residents easy access to Downtown Los Angeles and the rest of the Valley.
In June 2018, the Metro Board approved a light rail project from Van Nuys to Sylmar, which would grant riders a faster commute to their destinations. According to The Source, Van Nuys Boulevard is now the second-busiest bus corridor in the Valley, as well as the seventh-busiest overall in the Metro system.
The transit giant is currently working to further connect the Van Nuys community with two future projects—the Sepulveda Transit Rail Line project and the San Fernando Valley Bus Rapid Transit project.
Things to Do
To experience the Van Nuys shops and restaurants, simply head towards the neighborhood's main drags at either Van Nuys Boulevard or Burbank Boulevard. Residents and visitors are attracted to this part of the neighborhood due to its plentiful amenities. Van Nuys also has plenty to offer in terms of outdoor recreation and park-friendly facilities like mini-parks, skate parks, bike paths, and athletic fields.
Residents are only a short distance from the Sepulveda Basin Wildlife Reserve, which stretches over more than a thousand acres of the San Fernando Valley. This park is so large that it serves surrounding Valley neighborhoods as well.
What It's Like to Live Here
Many residents in Van Nuys include families, professionals, and students from both UCLA and USC. Residents enjoy the neighborhood's overall walkability as well as the community's proximity to the middle of the action in both the San Fernando Valley and LA County.
Popular neighborhood fixtures include Sky Zone Trampoline Park, the Japanese Garden, and Lake Balboa Park. Locals in the area also enjoy visiting the nearby farmers markets where they can shop for fresh, organic produce, and homegrown specialty goods.