Las Vegas Real Estate
What It's Like Living in Whitney, Las Vegas
Located in the eastern portion of the Valley, Whitney is a quiet suburban community far from the noise and traffic of the Las Vegas Strip. Whitney, formerly known as East Las Vegas, is home to Clark County Wetlands Park and Sam Boyd Stadium. Like Enterprise and Southwest, Whitney is also an unincorporated area that maintains a small-town vibe while also offering residents plenty of amenities and home styles.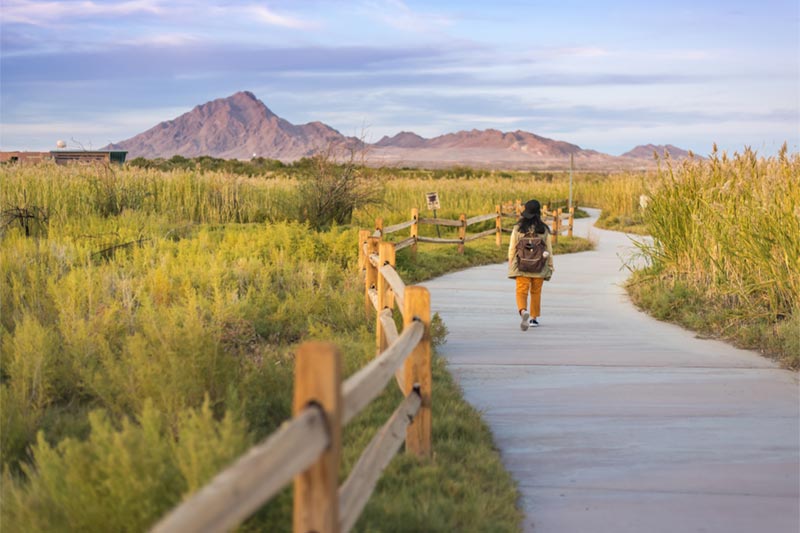 What It's Like to Live Here
Whitney is a great place for first-time homebuyers thanks to its offerings of affordable new construction homes. Currently, the median sale price in Whitney is in the low $200s, which is below the Valley-wide median sale price of $300,000. Homebuyers won't be hard-pressed to find a condo, townhome, or single-family home priced between the low $100s and high $200s.
Residents like living in this part of town because it's near the I-515, which branches into the I-95 and I-215. Whitney is also near popular spots like The Strip and Lake Las Vegas, making it easy for homeowners to enjoy a staycation close to home. Whitney has limited public transportation options and minimal bike lanes, making it a car-dependent town.
New Developments
Much like the rest of Las Vegas, Whitney is also seeing plenty of new construction. New developments include Tuscany Village by Century Communities, a golf course community with home prices starting in the high $200s. True to the name, home styles are Tuscan-inspired designs with two to five bedrooms and a two-car garage.
Another new development in the community is Highlands by Harmony Homes, where homebuyers can find single-family residences ranging from 1,536 to 2,573 square feet with prices starting in the high $200s. Homes come standard with granite countertops, tankless water heaters, paver driveways, and private courtyards.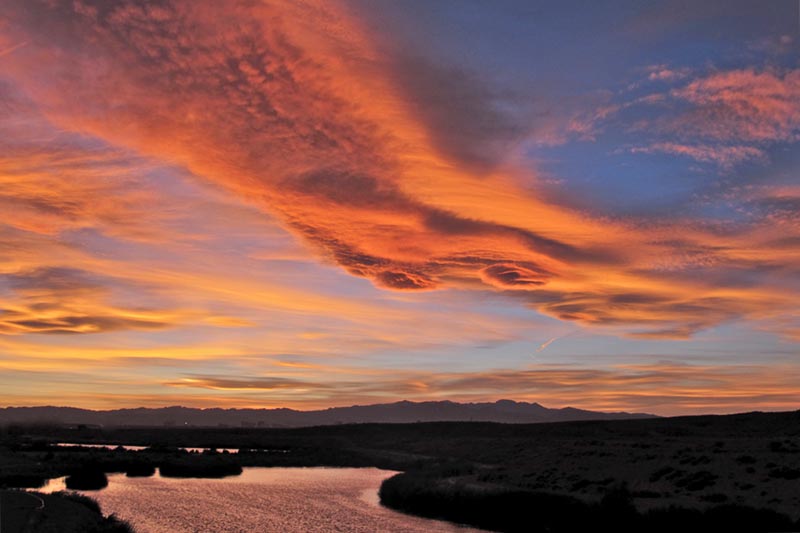 Outdoor Recreation and Parks
Whitney is home to well-known nature spots and hiking trails, several of which are located in Clark County Wetlands Park and the Whitney Mesa Nature Preserve—a can't-miss suburban highlight. The Clark County Wetlands Park offers 210 acres of paved and unpaved trails as well as a beautiful nature preserve. While the Upper Diversion Weir Bridge overlooks the river and Fremont cotton groves, the Wetlands Loop Trail is a 14-mile loop ideal for cyclists and joggers.
At Whitney Mesa Nature Preserve, locals can view the titular mesa while observing desert plants and animals. The nature preserve features a one-mile trail that loops around the preserve.
Things to Do
During the fall, Whitney is the best place to be for football fans. Built back in 1971, Sam Boyd Stadium, home of the UNLV Rebels, has been a longtime staple in the community. Fans tailgate in the parking lot of the stadium before the game, and afterwards, they funnel into nearby sports bars like Aces and Ales, which is known for its craft beers on tap and buffalo wings.
During the summer months, locals can escape their regular routine and enjoy the mountains and outdoor scenery just outside of Lake Las Vegas. Families can also spend their time at the popular Cowabunga Bay water park that features multiple swimming pools, slides, and games all summer long.
Although Whitney isn't as popular as Downtown Las Vegas or The Strip, it does have a great selection of restaurants to choose from. Some of the popular eateries in the area include The Angry Butcher Steakhouse in Sam's Town Hotel & Casino, which is known as Las Vegas' first "locals" casino. Sushi Twister is a fun place to try all-you-can-eat sushi bites as well as other authentic Japanese dishes. Along Tropicana Avenue, there are also countless other restaurants offering Mexican, Italian, vegan, and Thai cuisines.