What makes Pilsen one of the coolest neighborhoods in the world?
What makes Pilsen one of the coolest neighborhoods in the world?
"Cool" is such a subjective descriptor, but we can't help ourselves from naming everything around us as "hot or not." Forbes listed its take on the "12 coolest neighborhoods around the world," and Pilsen made the cut.
Pilsen is the only Chicago neighborhood to make the cut, a surprising but certainly not unwarranted selection. There's a lot going on in the Lower West Side neighborhood. New townhomes are going up on a vacant lot, and home prices are on the rise. The median sale price in the neighborhood is $358,000, but a number of homes over the half-a-million mark sold last year. Midwest Real Estate Data found that price per square foot in the Lower West Side has gone up from $84 to $225.
So, people are buying in Pilsen. But what makes this neighborhood so cool?
Bites and Brews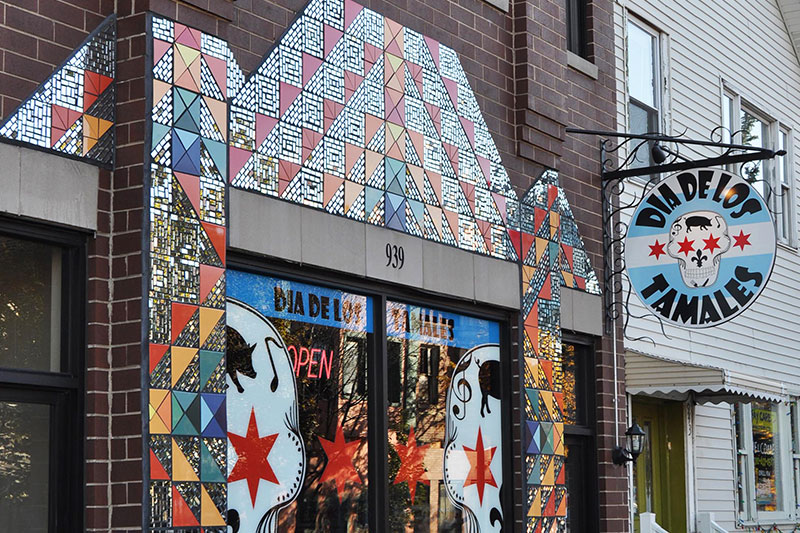 Pilsen is one of the best places to find Mexican food in the city. Take your pick of delicious taquerias (La Vaca and Sabor y Sazon are near the top of the list).
Also, Pilsen's breweries put it squarely on Chicago's trendy craft beer scene map. There's Brewery and taproom Lo-Rez on Carpenter Street, Moody Tongue Brewing practically across the road on Prairie Street, and you'll find Alulu Brewery and Pub more toward the center of the neighborhood on Laflin Street. Plus, 5 Rabbit Cerveceria is opening a 12,000-square-foot brewery and restaurant at 1901 S. Sangamon St. in Pilsen, according to the Chicago Tribune.
A Haven for Vinyl Lovers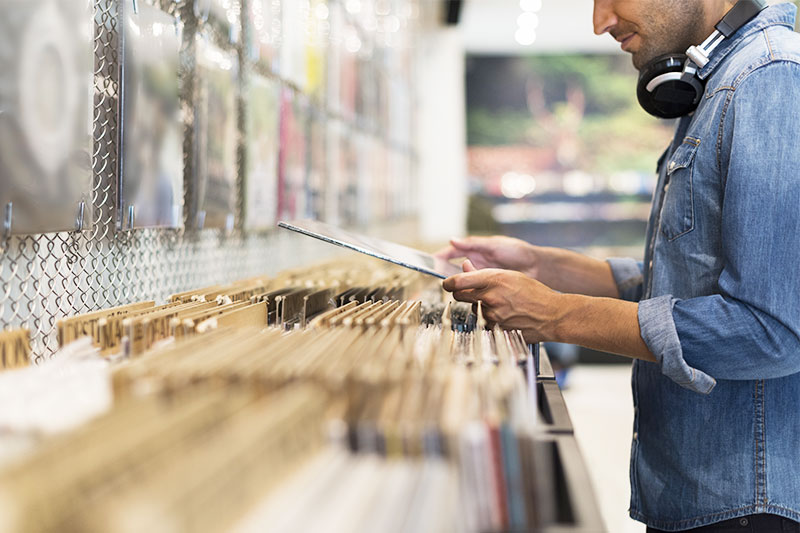 Pilsen's very own "vinyl strip" makes it ideal for anyone building a record collection. The neighborhood has three record shops all within easy walking distance of one another. Expand your musical horizons at 606 Records, Pinwheel Records, and Shady Rest Vintage & Vinyl.
If you're in the mood to switch from vinyl to live music, Pilsen is home to Thalia Hall. This opera house turned concert venue puts on a wide range of shows, and it's home to Michelin star-rated restaurant Dusek's.
Cultural Draw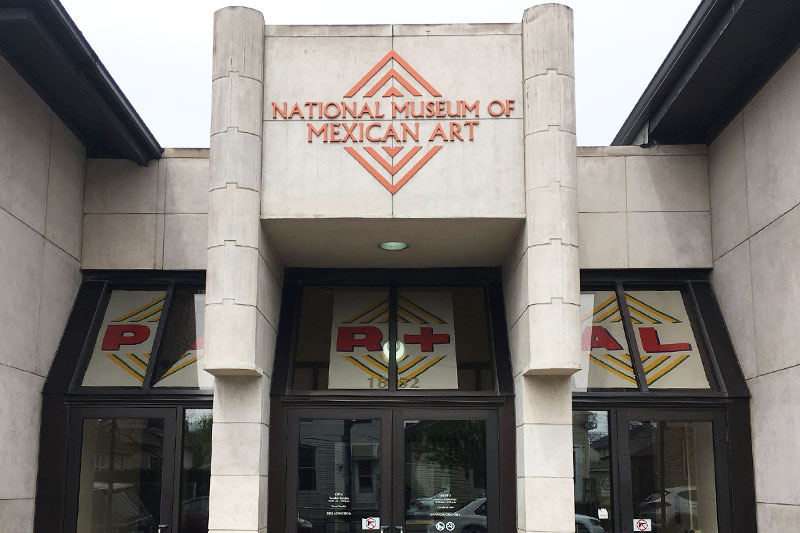 "Featuring streets lined with hip galleries and walls decorated with colorful murals dating from the 1970s, the Pilsen neighborhood on Chicago's Lower West Side is a nest of cutting-edge culture and art," travel resource Indagare founder Melissa Biggs Bradley said in the Forbes article.
Pilsen is home to the National Museum of Mexican Art, which has a permanent collection spanning 10,000 pieces of work, and the Chicago Arts District, which contains multiple blocks of galleries and artist work space.
You don't even have to go inside to see art in Pilsen. The neighborhood has a visually striking collection of outdoor murals. Vibrant spots to check out include 16th Street murals, Caza Aztlan Mural, and murals at the Pink Line station.
Pilsen Fest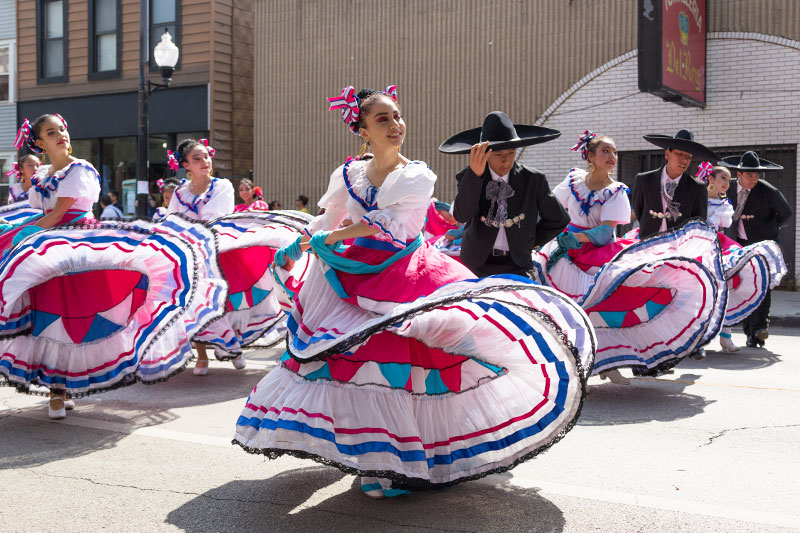 Chicago's brief summer is all about the outdoor festival scene. Every summer, the neighborhood puts on Pilsen Fest, which draws a crowd of about 60,000. The outdoor festival features the work of musicians, artists, chefs, mixologists, and more. This summer's event will take place on August 18 and 19.
Paseo Trail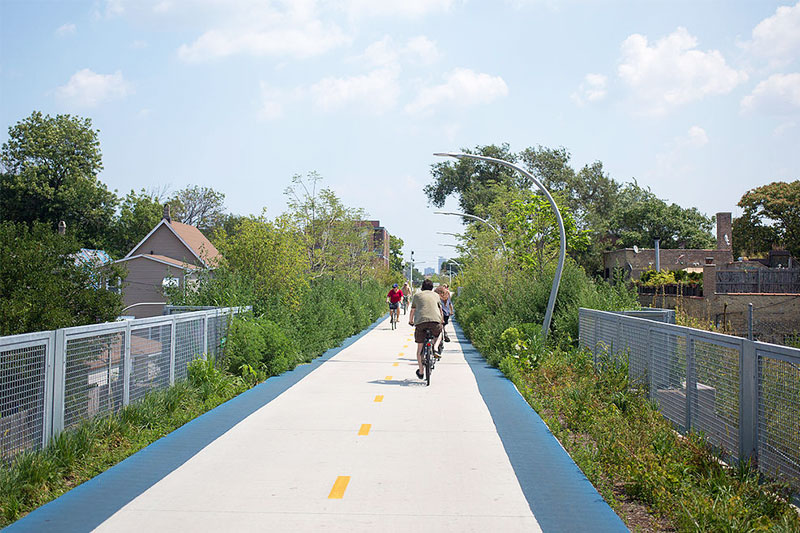 Pilsen could be getting its own version of The 606: The Paseo will be a four-mile, elevated bike and pedestrian trail that runs from 16th Street and Sangamon Street to 32nd Street and Central Park Avenue. The project would also bring public gardens and art space to the neighborhood.
While a promising amenity, the project is not moving forward as quickly as first planned. Two years ago, Mayor Rahm Emanuel announced it could get ready for use in the summer of 2016, according to the Chicago Tribune. The area still needs to undergo certain aspects of environmental remediation and the city will need to acquire parts of the planned trail before the project moves forward, according to the report.
Pilsen is among good company on the Forbes list. Here are the 11 other coolest neighborhoods:
Amsterdam Noord: Amsterdam, the Netherlands
Casco Viejo: Panama City, Panama
District 5: Ho Chi Mihn City, Vietnam
Getsemani: Catagena, Columbia
Kalk Bay: Cape Town, South Africa
Kerameikos: Athens, Greece
Maboneng: Johannesburg, South Africa
Plekhanov: Tbilisi, Georgia
Sants: Barcelona, Spain
Seongsu-dong: Seoul, South Korea