National Local Life
Where to Find Nashville's Creative Scenes Beyond Music
Everyone knows that Nashville is the country music capital of the world. It's home to songwriters, instrumentalists, and performers of all types, but it also provides fertile ground for creative efforts beyond music. As the city grows, so too does the richness of its cultural offerings—including everything from comedy to fashion, food and visual art.
These Nashville neighborhoods are leading the way in the worlds of visual art, fashion, food, and comedy.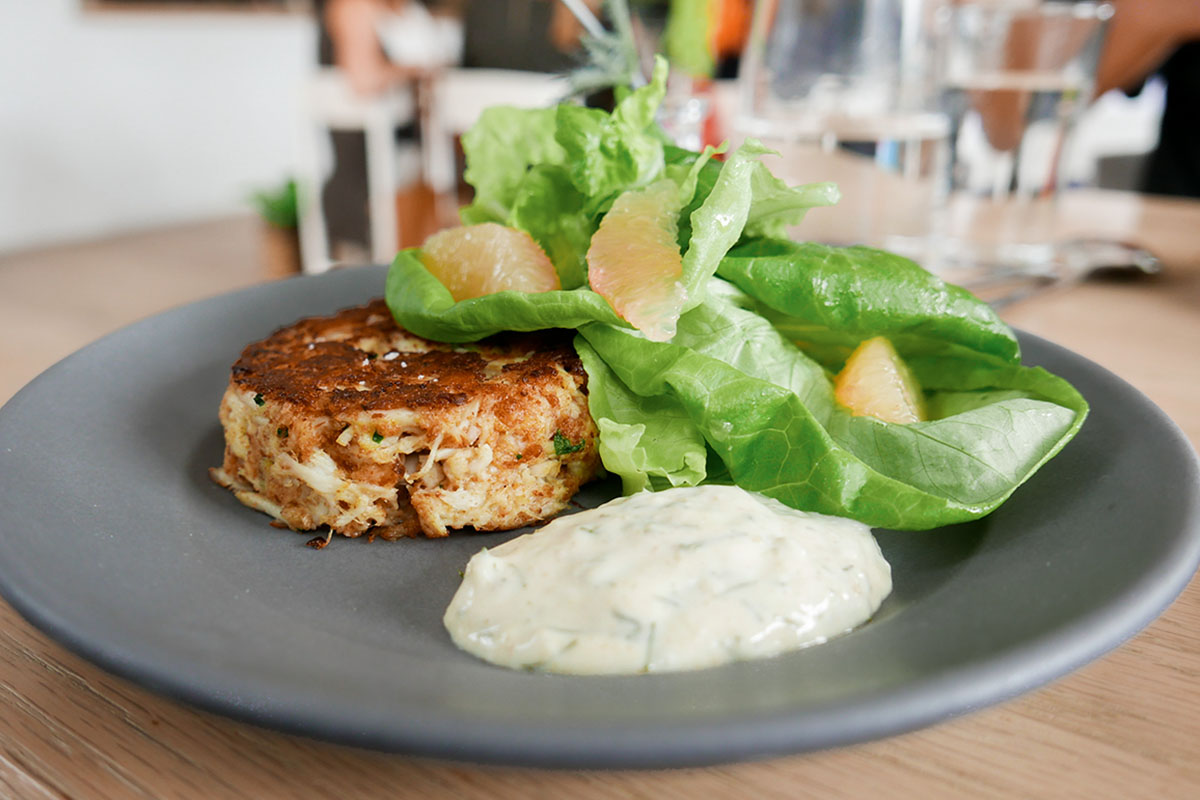 Wedgewood-Houston has long been regarded as the center of Nashville's visual art scene. Once an industrial park and railyard, the neighborhood has undergone a remarkable transformation in the last decade.
Houston Station lies at the heart of the neighborhood, and the nearly 100,000 square-foot brick and timber factory building, built near the turn of the 20th century, served as a hosiery mill and syrup factory. In keeping with the neighborhood's tradition of production, the space is now occupied by fine retailers, restaurants, and coffee shops—fueling the creatives who live and work in the area.
The WeHo Art Crawl draws residents from across the city to Wedgewood-Houston on the first Saturday of every month. Reputable art galleries like Zeitgeist, David Lusk Gallery, and Open Gallery show fine art such as paintings, photographs, and sculpture while local creatives gather at Fort Houston, an immersive makerspace designed for woodworkers, metal workers, and screen printers.
Any Nashville resident knows that the best destination for luxury clothing and high-end fashion in the city is Green Hills. While some flashier neighborhoods might offer brand new boutiques, this South Nashville stronghold has been revered for years, making getting a little retail therapy one of the best things to do in Green Hills.
To begin with, Green Hills is home to the city's best mall. The Mall at Green Hills includes shops like Gucci, Louis Vuitton, Burberry, and Coach, so there's no denying that anyone who's interested in high-end fashion is due for a trip to the neighborhood at some point or another.
More than the name brand offerings, Green Hills is also home to local makers and tailors who have honed their skills over decades to produce quality garments for the city's fashion-forward populous. Stitch-It & Co. is top of mind when it comes to bespoke suits, custom clothing, and alterations. Tailor Jeff Loring is a local celebrity with over 30 years of experience in the industry.
Just around the corner, The Oxford Shop has an even longer history dating back to 1961 when the retail establishment first opened in West End. The shop prides itself on curating high-end men's fashion and catering to the city's business elite.
It's no wonder this North Nashville neighborhood tops our list of places for serious foodies in the city. In the last decade, Germantown has skyrocketed to the top of every culinary connoisseur's list in town.
Offerings like Henrietta Red, Rolf & Daughters, and City House have all been acknowledged by the James Beard Foundation along with chef Daniel Lindley of 5th & Taylor. The historic neighborhood creates the perfect backdrop for an eclectic dining experience with buildings dating as far back as the mid-1800s.
Residents also love the local icon Slim & Husky's and its companion cinnamon roll establishment, The Rollout. This casual build-your-own pizza joint is beloved not only for its high-quality pies (and they really are delicious) but also for their community engagement. Slim & Husky's was founded by neighborhood natives looking to enrich their community by offering a distinct dining experience and employment opportunities.
Another local establishment leading the way in Germantown's culinary scene is The Southern V. This plant-based, southern comfort food eatery is at the top of mind for many of the city's vegan and vegetarian residents in need of hot ckick'n and biscuits. Locals love that it is family-owned and never sacrifices flavor for sustainability.
Not unlike Wedgewood-Houston, this Nashville neighborhood grew up around a massive industrial structure. The primary architectural landmark of the area is a former automobile factory that closed its doors in 1915. Since then, the space has been occupied by distillers, retailers, and music venues, but, most importantly, Third Coast Comedy Club.
This dedicated space for comedy was developed in an effort to carve out room for the humorous arts in Music City—it's a venue where performers aren't confined by stages and systems designed for bands. With a robust program ranging from improv to stand up and every conceivable workshop in between, Third Coast is the beating heart of Nashville's emerging comedy culture.