Las Vegas Real Estate
Which Henderson Neighborhood Is Right for You?
When you're moving to Las Vegas, it can be intimidating to narrow down the neighborhoods you want to live in the most. Even if you've made the choice between Las Vegas and the more suburban Henderson, you're still faced with a big decision. Which neighborhood in Henderson is right for you when there is such a range in median sales price, architectural styles, features, and access to amenities? We take a look at the differences between a few Henderson neighborhoods to help make the distinctions a bit clearer to help future homebuyers.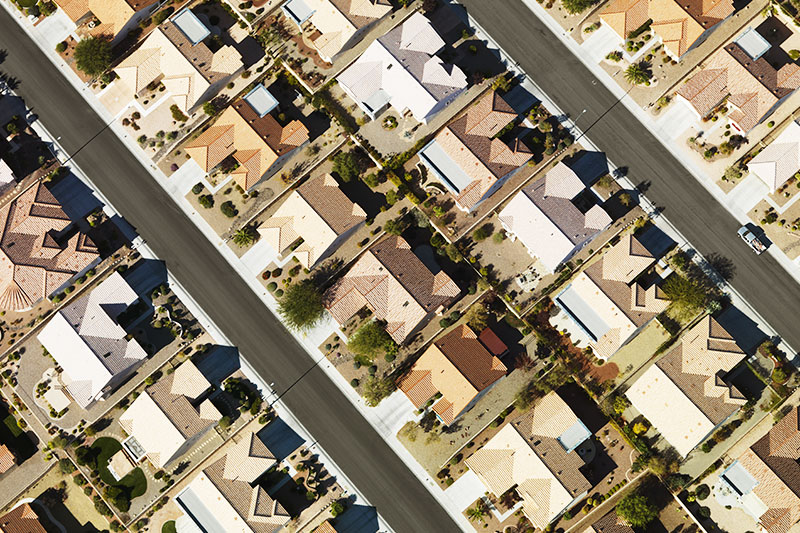 If you're looking for a convenient commute, easy access to shopping and dining, and lots of community features, look no further than Green Valley Ranch. At the heart of the community is the intersection of Paseo Verde and Green Valley Parkway, where residents enjoy access to The District at Green Valley Ranch, Henderson Pavilion, Green Valley Ranch Resort and Casino, Paseo Verde Library, and Henderson Multigenerational Center, all on one street corner.
This area is a great place to walk, and something is always happening, whether it's a movie night, wine tasting, or concert. Although it is a quieter community that's separate from the noise of The Strip, Green Valley Ranch also has a view of the iconic skyline. The median sale price in this neighborhood is in the low $300s, although homes above and below this price point are also available.
Although many locals think of the two neighborhoods in similar terms, Green Valley South is different from its counterpart. It's only a slight distance away, separated by the freeway. This neighborhood also enjoys access to similar amenities and great commute times, but the median sale price in this neighborhood is set slightly lower at around $300,000. Unlike Green Valley Ranch, this neighborhood enjoys access to Cornerstone Park, which includes a 31-acre lake. The neighborhood also enjoys access to different coffee shops and cafes, like these cool local coffee roasters.
With a median sale price above $360,000, Inspirada is known as an upscale master-planned community to live in. Although it's known for its range of prices that include affordable, newly constructed homes in the low $200s, Inspirada also has new homes that sell in the high $500s and $600s.
All the same, it's a great neighborhood to get acquainted with your neighbors. With four parks that anchor the community—including the sizable Aventura, with over 20 acres and so many soccer, baseball, basketball, and tennis areas—it's a wonder that a playground, resident pool, and green spaces still fit into the development. Because it's a master-planned community, the neighborhood makes a point of cultivating community events like Food Truck Fridays, a farmers market, car shows, yoga classes, and even cultural festivals. The neighborhood also has its own community store for those times when you don't feel like leaving the cul de sac for a gallon of milk.
Old Henderson, also known as Townsite or Water Street District, is both historic and affordable. With a median sale price hovering just over $175,000, it's more than likely you'll get a great deal in the neighborhood. However, homes in the area are quite different than those you'll find in a master-planned community. Although only a rare number of homes in the neighborhood date back to 1942, it's not hard to find homes that are over 30 years old. Still, it's a fun community to live in because it's home to Henderson's historic downtown area, an upbeat neighborhood that includes historic casinos, art galleries, and restaurants. Residents in Old Henderson also have their community events and festivals, along with a regular farmers market.
While Cadence may seem like yet another master-planned community, its unique features explain why its in the top 25 best-selling communities in the United States in 2018. These days, the median sale price in the neighborhood hovers around $350,000, but developments are booming in the area to such a degree that you may not necessarily pay that price to live in the neighborhood. With 450 acres of open space, a bike-share program, a 2,000-square-foot splash pad, a community pool, and even Wi-Fi charging outlets at the park, it's no surprise new homebuyers from Las Vegas are moving to Cadence in droves.