Chicago Local Life
Why Edgewater Is the Most Pet-Friendly Neighborhood in Chicago
Chicago is not the front-runner for most dog-friendly city in the country, but there are neighborhoods going the extra mile to make pets and their owners feel welcome. Leading the pack is Edgewater. This North Side neighborhood on the lake is running its first ever pet mayor election, backed by local businesses, the Edgewater Chamber of Commerce, and the alderman's office.
Learn about the pet candidates (four dogs, a cat, and a goat) and the other features that make Edgewater the perfect place for Chicago pet owners to settle down.
Campaigning for a Cause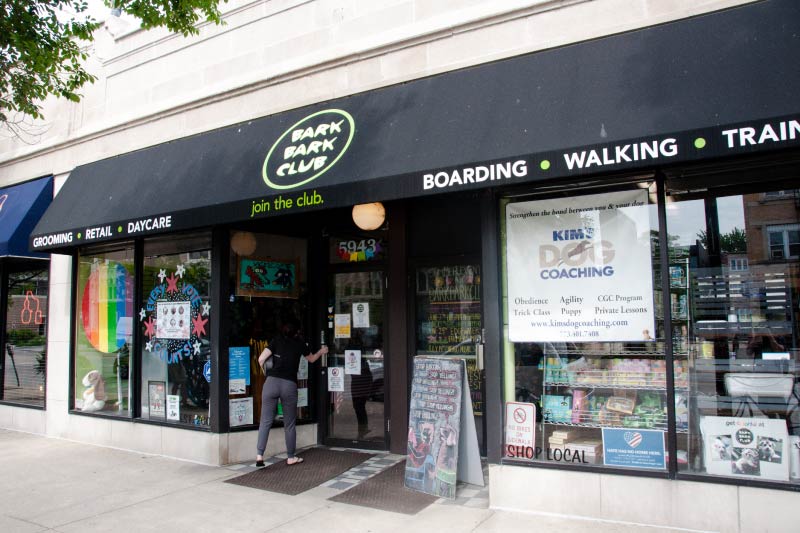 Letting neighborhood residents vote for a pet mayor is more than just an adorable idea. Each vote costs $1, and all of the proceeds from the initiative benefit the Care for Real Pet Pantry in Edgewater.
The nonprofit Care for Real has been offering free programs and services (including food distribution, clothing, and job training) on the North Side of Chicago for nearly 50 years, according to Executive Director Lyle Allen. But, it didn't always have a pet pantry.
A few years ago, local business Bark Bark Club was located right across from Care for Real's then storefront on Broadway. Founder Patti Colandrea saw people lined up waiting in line at Care for Real and started thinking about how many of those people had pets at home. She called Care for Real with the idea of establishing a pet food pantry.
The first day of the pet pantry there was such a heavy snowfall that cars couldn't even drive down Broadway. Just three people came. Since then, the pet pantry has been a lot busier. The first Thursday of every month from 3 p.m. to 5 p.m. the pet pantry distributes food gathered through donations and fundraising. The initiative feeds approximately 200 to 300 pets each month, according to Colandrea.
Colandrea works every month to make sure the pet pantry has what it needs to help people feed their pets. "I lose a lot of sleep every month worrying about getting food," she says.
While visiting a friend in New Mexico, she came across a small town that runs a pet mayor campaign every summer. Inspiration struck, and she pitched the idea to the Edgewater Chamber of Commerce back at home.
Electing the New Pet Mayor

The Chamber liked the idea, and so did the office of Ald. Harry Osterman.
"The alderman's office is getting involved because they like the idea of putting Edgewater on the map as the most pet-friendly [neighborhood]," Colandrea says.
Residents were invited to submit photos of their pets, along with their campaign platforms. A panel of judges with representatives from the alderman's office, Care for Real, and the Chamber of Commerce narrowed down the pool to six candidates that are currently in the thick of the campaign trail. Colandrea remains impartial, already knowing so many of Edgewater's pets through her work at Bark Bark Club.
The candidates include the dogs Ballew, Bug, Wrigley, and Winston; the cat Titus; and even a goat named Pax. These politicians with paws will be popping up at Edgewater events throughout the summer to greet their constituents. Campaigning officially kicked off at Uncommon Ground on June 7. The candidates will also be at Bark Bark Club on June 19, Edgewater Farmer's Market on June 29, Chicago Mosaic School on July 14, Bark Bark Club on July 17, and Bands on Broadway on July 26.
"It is such a unique and different contest. From a neighborhood PR perspective, it helps put Edgewater on the map," Allen says. "It also speaks to what a strong community we are here."
Already hundreds of votes have been submitted, according to Allen. The winner will be announced on Aug. 4 during Edgefest and the annual pet parade. Throughout the year, the pet mayor will be able to answer questions residents have about pets in the community, like a furry Dear Abby, according to Colandrea. "It is a fun way to get information out about our community and how to make it better," she says.
The pet mayor election is set to be an annual Edgewater event. Next year, proceeds from voting will go to another cause, potentially schools in the neighborhood, according to Colandrea.
Pet Perks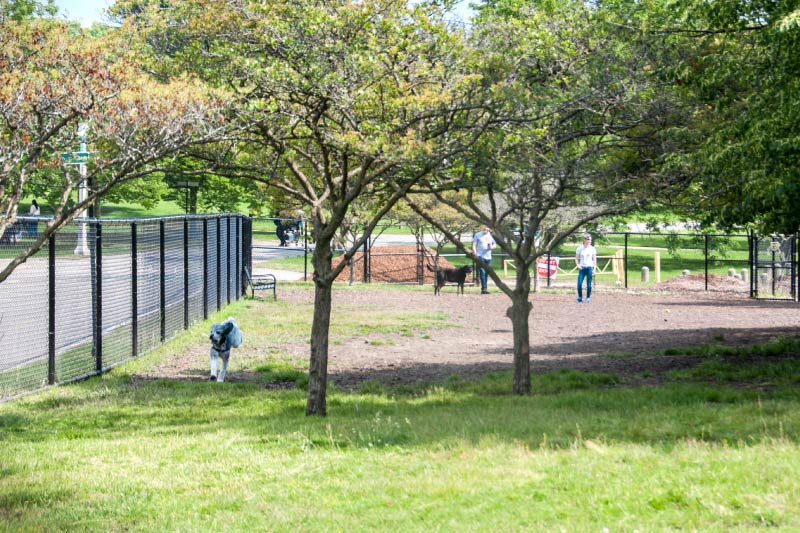 The chance to become mayor isn't the only thing Edgewater pets have going for them. Colandrea is also championing an effort to add dog poop bags to the community book boxes throughout the neighborhood.
"We can make sure the neighborhood stays clean. That is a big deal," Colandrea says. "People get mad when people don't clean up."
She's also working with the alderman to improve Edgewater Dog Park which is muddy after so many spring rains. Dog owners can also take their dogs to the dog-friendly section of Foster Beach and Puptown Dog Park.
Additionally, Colandrea and the Chamber of Commerce are looking for ways to involve local businesses. For example, they're working on pet-friendly stickers that businesses could put in their windows.
For cat lovers, Edgewater is also home to the Tree House Humane Society. People can adopt, volunteer, and even enjoy the cat cafe at this Edgewater spot.
Living in Edgewater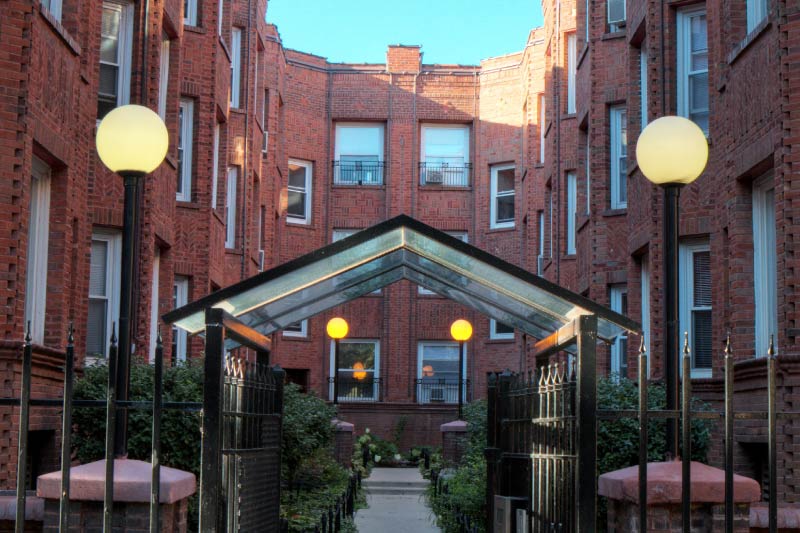 Edgewater has a lot to offer pet parents, but the neighborhood has plenty of other benefits. If you aren't a pet person, you needn't worry that everything has gone to the dogs in Edgewater.
Among the neighborhood's many features is its long swath of lakefront that includes two beaches, as well as a vibrant restaurant scene and easy access to the CTA's Red Line.
Edgewater also provides close proximity to Andersonville without the higher housing prices of that growing neighborhood. Edgewater's housing stock includes everything from low-priced condos—many of them with lakefront views—to renovated single-family homes, giving homebuyers a good chance of finding something in their budget.
Edgewater also has a deep sense of community. Colandrea has lived here since the early 1990s, and she sees families that settle down in the neighborhood and stay for generations.
She's hoping Edgewater's pet-friendly status will help raise awareness about important causes and serve as a way to educate people.
"There is no reason we can't coexist with animals. It is all about education and making people comfortable with it and keeping the city clean," says Colandrea.