National Local Life
Your Guide to San Antonio Neighborhoods
San Antonio is a big city with an impressive population of just over 1.4 million, but it doesn't feel that way. The city is known for its fondness of tacos, the yearly Fiesta, the Alamo, and the Riverwalk, but newcomers are surprised to find that each pocket of the city has a unique flair that elicits the feeling of a small town within a big city.
Although San Antonio has grown at a lightning-fast rate over the last ten years, the feeling of community remains stable within these pockets of the city. Whether you're living in an apartment Downtown or a house on the Northside, you can find your niche in San Antonio.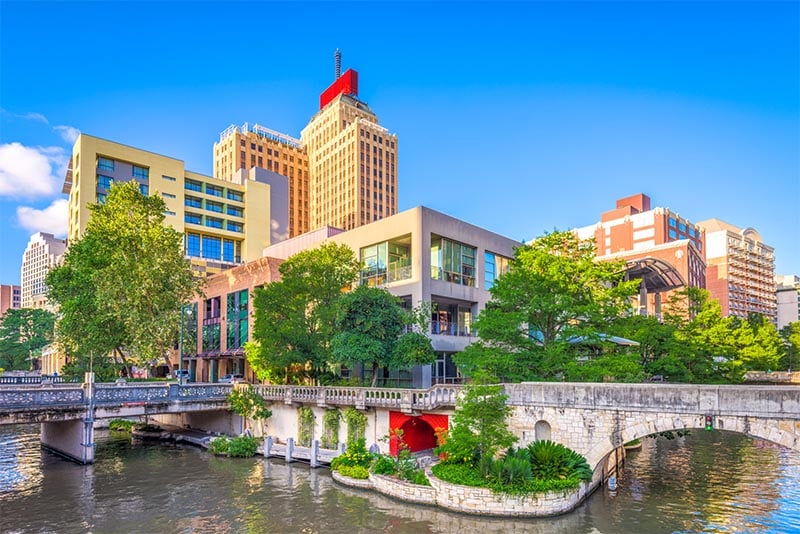 Lay of the Land
Don't be surprised if someone asks you what side of town you live on; the layout of the city is best explained regionally. You'll often hear locals explain where they live by referring to one of the main regions of the city—northside, southside, westside, northwest side, and downtown—instead of the neighborhood.
Each region of San Antonio has unique neighborhood characteristics. For example, the southside is known for its historic neighborhoods and older properties, while the northside embodies new growth with new homes being constructed by the day. You can find something different in each region, making the draw to San Antonio stronger for all different types of people.
San Antonio Neighborhoods to Know
The northside of San Antonio is quite literally north of the city's center. Here, you'll find neighborhoods like Shavano Park, which features big Texas homesteads ranging anywhere from 2,000 to just under 6,000 square feet. Another notable neighborhood on this side of town is Stone Oak, a newly developed area that features suburbs, shopping, and restaurants.
Some of the fun activities in this area include heading over to Chicken N Pickle for a game of pickleball or Top Golf, a well known casual golfing arena. The bottom line is that the northside is a great place to call home.
DON'T MISS: SilverHorn Golf Club
The northside has a beautiful golf course for whenever you're ready to tee up. The SilverHorn Golf Club features crisp greens, golf lessons, and golf programs as well as tournaments and events. The best part is that you don't need a membership to book a tee time.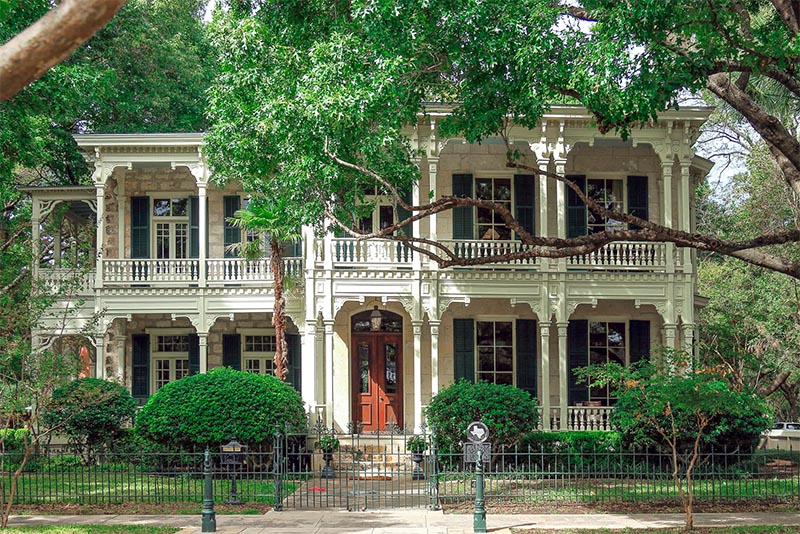 Southside San Antonio is a cultural hub with experiences and history to boot. The southside is synonymous with art, and the murals and street art are a big part of what makes the southside so beautiful. You can also find plenty of museums if art is your thing, with places like Dock Space Gallery, which features rotating exhibits from local artists.
In keeping with its rich history, this part of the city features a lot of older homes. So, if you're interested in owning a piece of mid-century history, you may want to look here first.
DON'T MISS: King William Historic District
Even if you're not necessarily in the market for a mansion, you can cruise the streets of the King William District and feel the history behind the beautiful 19th-century architecture. Old-timey mansions line the streets and remind you of what San Antonio used to look like. This neighborhood has found new life over the last few years, making it a trendy part of town to explore.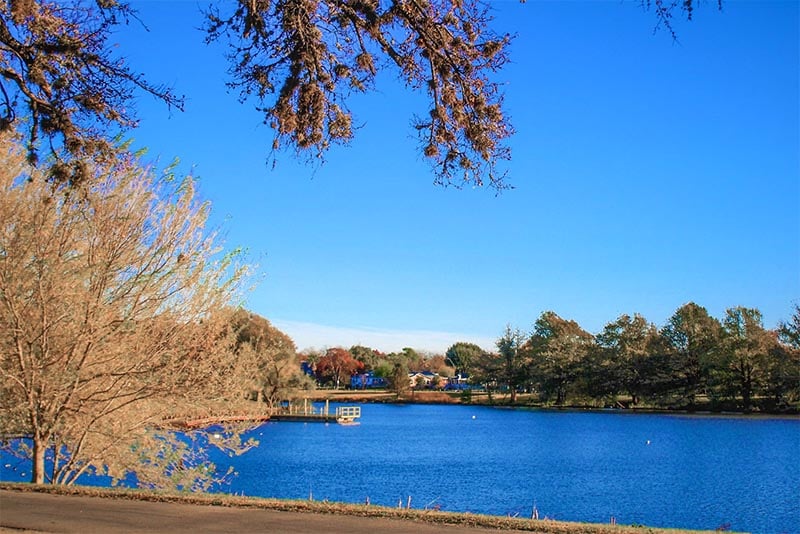 Find a cozy bungalow on the westside and spend your weekend enjoying Woodlawn Lake. The westside is home to the beautiful St. Mary's University campus, which is home to the city's only law school. Even if you're not interested in becoming a law student, you'll still enjoy the character of this neighborhood. Because of its dedicated residents, staples like Ray's Drive Inn, a classic San Antonio drive-in established in 1956, still thrive.
DON'T MISS: Henry's Puffy Tacos
San Antonio is famous for tacos, and one thing locals especially enjoy is the puffy taco, which is a lightly fried take on the traditional taco. The original San Antonio puffy taco was created at Henry's Puffy Tacos on the westside, so you're in the best neighborhood to try one. Fun fact: Henry of Henry's Puffy Tacos got his start at Ray's Drive Inn, another west side staple.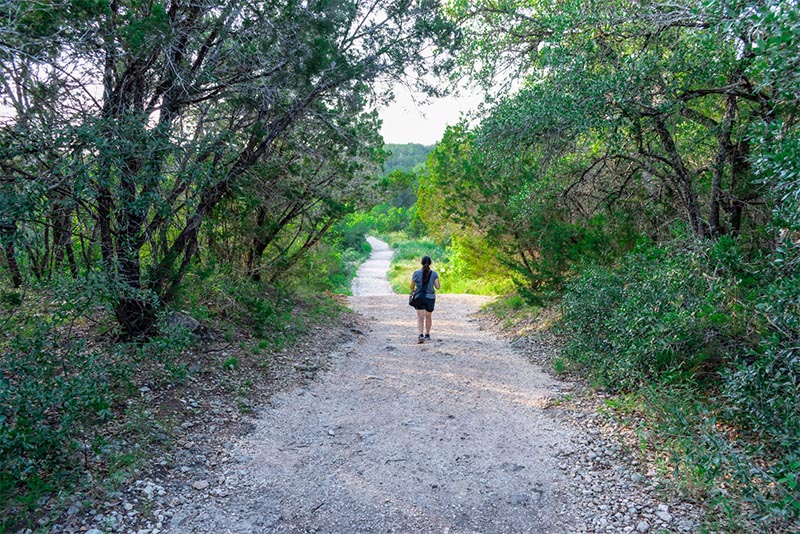 On the northwest side of the city, you'll feel energy unlike any other part of San Antonio. That's because this area is home to notable attractions like Six Flags Fiesta Texas, a famous theme park, and the University of Texas at San Antonio (UTSA). Also, this area of the city is home to a lot of large corporate offices, making it an ideal place to live if you're wanting to avoid a long commute.
Living on the northwest side grants you easy access to the Leon Creek Greenway, known for its expansive trails and Texas native wildflowers in the spring. The paved trails are perfect for a long bike ride. While you're there, you can connect from the trails to the UTSA campus or explore other local parks.
DON'T MISS: Government Canyon State Natural Area
One of the coolest attractions in northwest San Antonio is Government Canyon State Natural Area, where you'll find real, 110-million-year-old dinosaur tracks. They also have playgrounds and ranger programs for the kiddos, if you're in search of a fun outdoor activity for the family. Plan to spend the entire day, or camp on-site, because the 40 miles of trails will keep you plenty busy.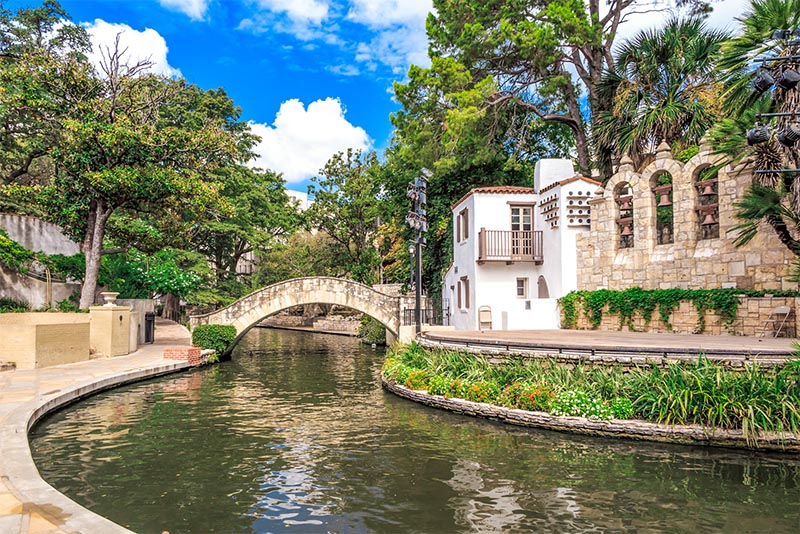 Home to the Riverwalk, ritzy hotels, and the Alamo, Downtown stays bustling with people and businesses. If you want to be in the middle of it all, consider looking for a place to live near the Pearl Brewery, which holds weekly open-air farmers markets. Not feeling much like driving? Downtown is extremely walkable, so you can ditch your car and find most everything you need on foot. You could also rent a scooter for the day and ride around town, another fun way to get around Downtown quickly.
DON'T MISS: The Riverwalk
When you come to San Antonio, go to the Riverwalk. You can enjoy world-class restaurants, shop at the Rivercenter Mall, or take a boat cruise on the river that flows right through the center of it all. It's a place where you'll find tourists and locals alike because of the expansive offerings centered around the Riverwalk trail.