5 Best Neighborhoods in Los Angeles if You're an Artist
5 Best Neighborhoods in Los Angeles if You're an Artist
Whether they're pursuing tech, music, entertainment, or art, people from all over the world relocate to Los Angeles in hopes of living out their dreams. The city is so large that it offers a variety of opportunities for nearly every field.
However, for those newcomers to LA who are aspiring artists, living in a neighborhood that's conducive to creativity might be a priority when searching for a home. Luckily, LA is filled with artsy neighborhoods with murals, art galleries, and studios.
Here are five LA neighborhoods with thriving artist communities.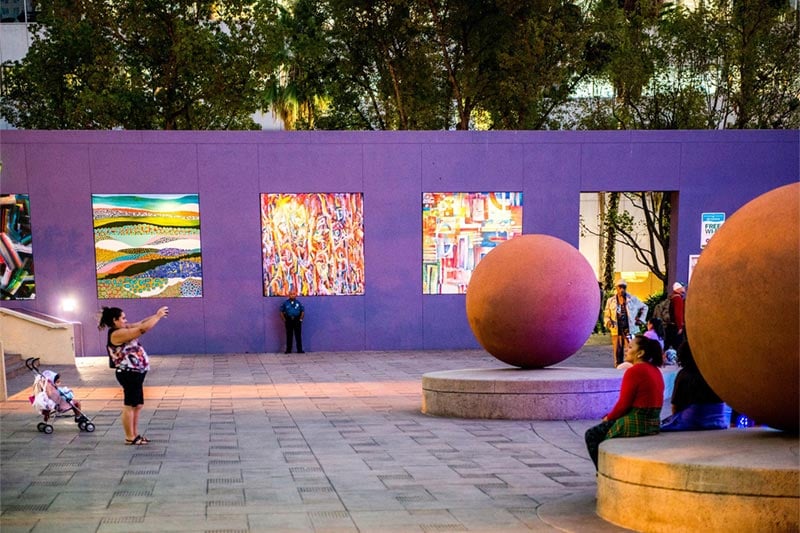 Located towards LA's eastside, Downtown Los Angeles is a popular and growing neighborhood that's the ideal community to live, work, and play. Downtown is filled with bars, eateries, shopping areas, and museums. It's also a growing upscale area for corporate office buildings and luxurious residential development.
The Arts District, which is towards DTLA's eastern edge, is known for its eye-catching murals, nifty art shops, and elegant galleries. The Arts District is also popular for its artist live/work lofts and centers, such as the Brewery Artist Lofts and Artist Lofts DTLA.
Many breweries in the Arts District support the artist community as well. For example, Angel City Brewery is known for decorating their walls and selling artwork from local artists. Whether you're visiting The Broad Museum, the Art House, DTLA's Artwalk, or the quirky Disgusting Food Museum, Downtown is one of the best places in the city for artists and art lovers.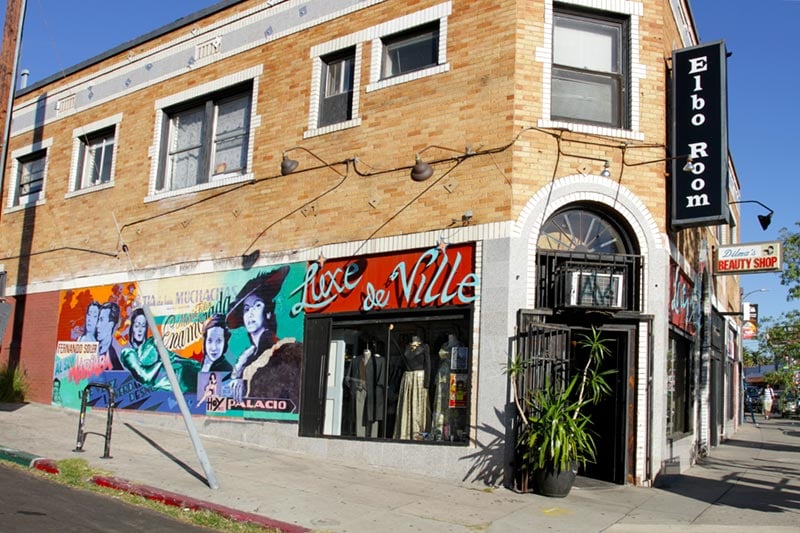 Deemed the "hippest neighborhood in Los Angeles" by Forbes, Silver Lake is another eastside community that's popular among artists, musicians, actors, and writers. The neighborhood sits north of Rampart Village and Koreatown, and unlike DTLA, Silver Lake is filled with single-family homes—though developers are starting to build high-rise, mixed-use buildings, per LA Curbed.
There are several perks that come with living in Silver Lake, including lots of vegan restaurants, a dog-friendly community, pedestrian-friendly streets, and family-friendly amenities. It's no wonder the neighborhood not only attracts artists but also a diverse crowd of homebuyers.
Silver Lake is also home to several art galleries (many of which can be found towards the outskirts of the neighborhood) as well as the mural on Glendale Boulevard called "Parting Kiss" by the local graffiti artist D*Face.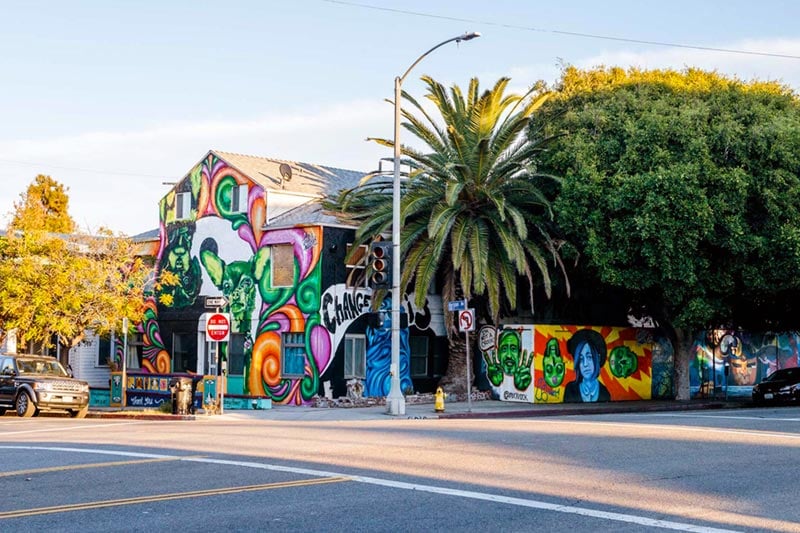 Venice is on the Westside of LA. This beachside community was known for its laid-back, creative, and free-spirited environment. However, a recent influx of new residents, including tech entrepreneurs and professionals has made the neighborhood a bit glitzier.
Residents can easily find striking murals and street art plastered on walls and staircases throughout Venice. Popular destinations for artists include the Venice Art Crawl, art galleries along Abbot Kinney Boulevard, and even the Venice Boardwalk. Residents interested in learning more about the local artwork in the community can check out a Los Angeles Street Art Tour, which features artwork from Alice Pasquini, Obey, Greg Mike, Pixel Pancho, and many more.
Like Silver Lake, Venice is still free of towering developments, and it still has many single-family and attached homes in its residential areas.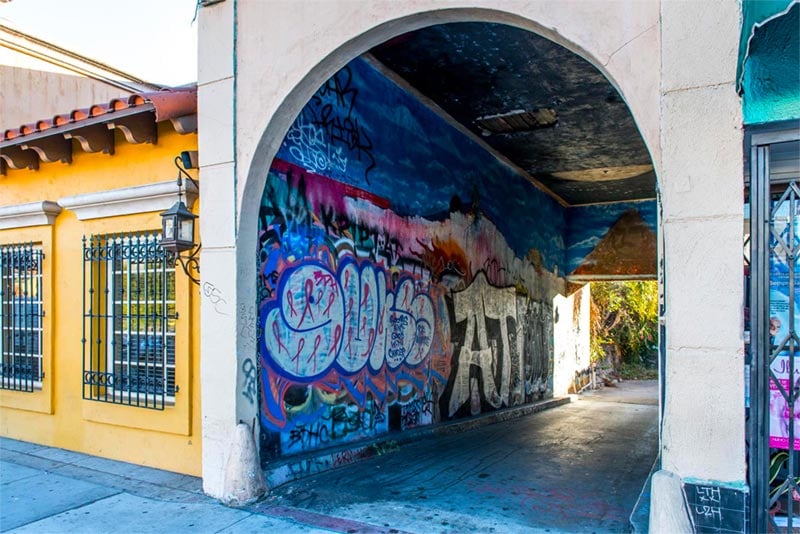 South of Downtown Los Angeles near east LA is the historical and vibrant neighborhood of Boyle Heights. Though it's mainly a residential area, Boyle Heights has a growing foodie community, and it's filled with character and culture. Many filmmakers, photographers, and art exhibitors often frequent the famous 6th Street Bridge, which connects Boyle Heights to Downtown's Arts District.
If you're lucky, you might catch a famous artist working on their latest project here. A lot of the art and culture in this neighborhood features diversity and Latino art. Popular fixtures in the neighborhood include Mariachi Plaza and the Night Gallery.
Located in central Los Angeles between the Santa Monica Mountains and Hollywood, the trendy neighborhood of Los Feliz features charming homes, tree-lined streets, and a pedestrian-friendly setting. Aside from the beach, the neighborhood has restaurants, boutique stores, entertainment venues, notable architecture, and plenty of bars, most of which can be found along Hillhurst Avenue, Vermont Avenue, or Hollywood Boulevard.
The community also features a charming local art gallery, La Luz De Jesus Gallery, which exhibits a new school of California art. The neighborhood also had a number of notable residents and artists such as Shepard Fairey, the founder of OBEY Clothing; Joe Matt, an American cartoonist; and the internationally famous painter and musician, Faris McReynolds.