5 Historic Neighborhoods in San Diego
5 Historic Neighborhoods in San Diego
San Diego is made up of numerous neighborhoods that each have their own distinct character and charm. Some of the city's oldest neighborhoods are historic districts with homes that share the same history and architectural style. If you want to be part of history and live in a historic neighborhood, here are four that you should check out in San Diego.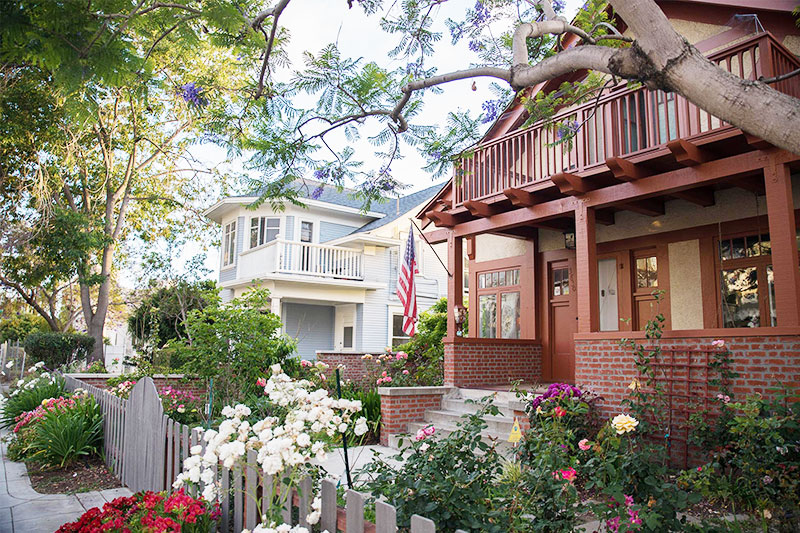 Median home sale price: $899,900
Old Town is the oldest neighborhood and the birthplace of San Diego. Dating back to 1769, Old Town is home to two parks, Presidio Park and Old Town San Diego State Historic Park, which are both on the National Register of Historic Places. Within the historic park, you'll see restored adobes, and just outside of the park is the famous Whaley House, which is a classic Greek Revival building that was used as a theater and county courthouse (it's also known to be haunted).
The neighborhood enjoys a central location, access to public transit, and close proximity to I-5 and I-8, allowing commuters easy access to the city. Residents are also within walking distance of local amenities and daily conveniences. Old Town has 27 historic buildings and sites, and the area is a popular tourist destination thanks to its large selection of boutique shops, restaurants, and art galleries. Some of the home types found in Old Town include restored Victorians, Craftsman, and Spanish-style homes.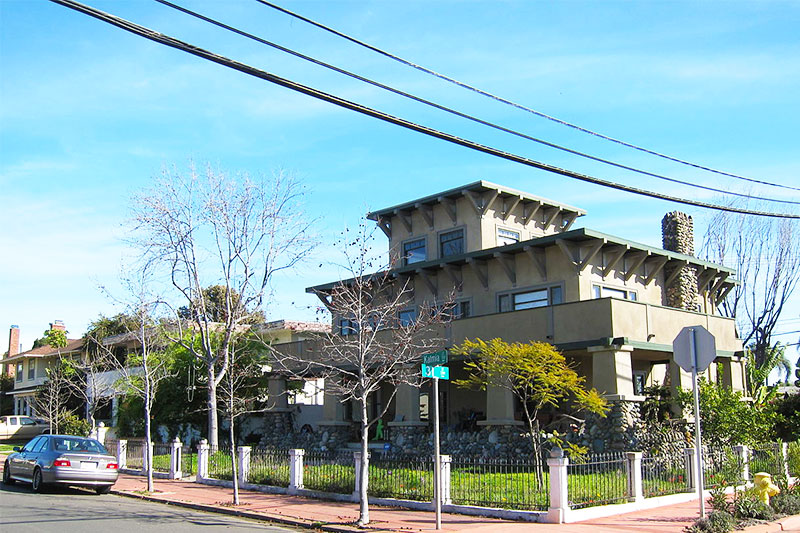 Median home sale price: $1,082,500
Burlingame is made up of 10 blocks between North Park and South Park. This historic and pedestrian-friendly neighborhood is lined with pink hued sidewalks, and it's full of early 20th century homes that include over 170 different architecture styles including: Spanish Revival, Tudor Revival, Mission Revival, Art Deco, Prairie School, California Ranch, and Craftsman bungalows. Most of the historic homes are situated along Laurel and San Marcos Avenue to the north and Kalmia to the south, between 30th and 32nd streets.
The neighborhood was developed by George Buxton and Joseph McFadden in 1912, which they initially called "The Tract of Character" because of its location on a high plateau offering scenic views of the surrounding Balboa Park and Swtizer Canyon.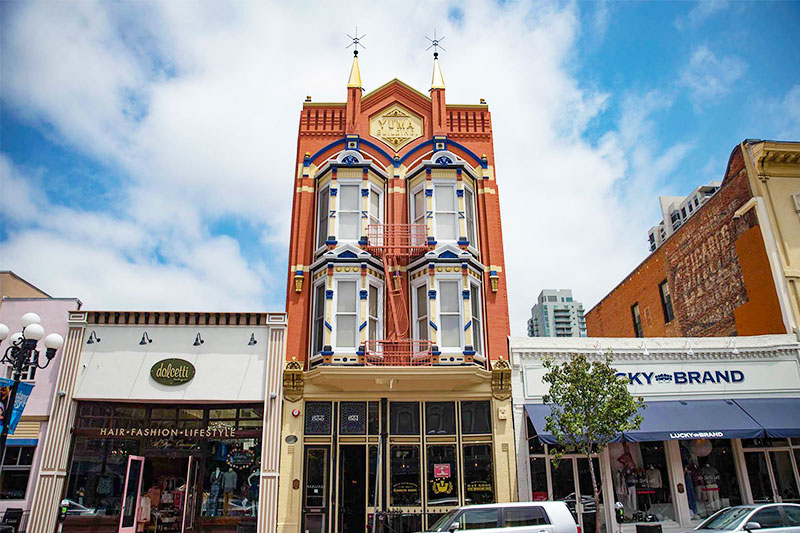 Median Home Sale Price: $495,000
Developed in 1867, the Gaslamp Quarter (or Gaslamp District, as its known by locals) was created with the intent of being the new city center of San Diego due to its close proximity to the Bay. The neighborhood is just 16 blocks but it's full of history. It has about 94 historic structures that were built during the Victorian era, which are still active today with shops, nightclubs, restaurants, and of course, tenants who want to dwell in a piece of history.
Today, Gaslamp Quarter is most known for its vibrant nightlife and festivals, such as the Street Scene Music Festival and Taste of the Gaslamp. Many of the commercial spaces in the community were renovated into lofts and high-rise condo buildings. Homebuyers will find units priced from the high $200s to over $3 million.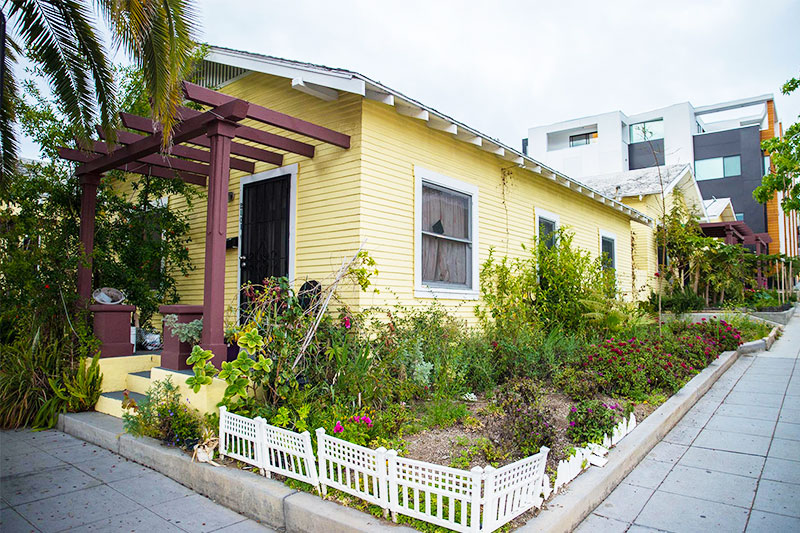 Median home sale price: $525,000
The waterfront neighborhood of Little Italy dates back 100 years, and it gets its name from the Italian families who helped build the tuna industry in the area, making it the city's oldest neighborhood business district.
Today, Little Italy in San Diego has Italian retail shops, art galleries, residences, Amici Park, and a high concentration of Italian restaurants. The aesthetic of this neighborhood fits its name, with its Italian-style fountains, stone flower pots, palazzos, markets, and piazzas. It's also one of San Diego's most walkable neighborhoods, with a Walk Score of 92.
Median home sale price: $467,000
While Mission Valley might not be the very first neighborhood that comes to mind when you think "historic," it is one of the oldest areas of the city. Since the Mission Basilica San Diego de Alcalá was completed in 1769, Mission Valley has been a hub for San Diego's continued evolution from a lone settlement to one of the West Coast's fastest growing metropolitan areas.
The neighborhood that now stands in the mission's shadow is very different from the open river valley of the 1700s. Now it's a sprawling expanse of shopping malls, grocery stores, gyms, movie theaters, condos and apartment buildings where people live, shop, dine, and date night. Centrally located with easy access to most of San Diego's major freeways including the 8, the 5, the 163, and the 15, and several trolley stops, Mission Valley makes coming and going a delight. Due to its many amenities, Mission Valley is home to a variety of people from college students to snowbirds spending enjoying Southern California's year round good weather on the Riverwalk Golf Club.