Phoenix Neighborhood News
5 Phoenix Metro Pizza Places That Might Make You Think You're in Chicago
Opinions vary when it comes to Chicago-style deep-dish pizza. You either love or hate the savory pie filled with thick tomato sauce, heaping amounts of mozzarella inside a high-edge crust. There is rarely an in-between.
When Italians began immigrating to the U.S. in the 1800s and early 1900s, many of them settled in Chicago's Northside. Two entrepreneurs, Ike Sewell and Ric Riccardo, thought it a great idea to open an Italian-American version of their beloved pizza cuisine with inverted layers nestled in a deep-dish tower of cheese. So, they opened Pizzeria Uno in Chicago's Near North Side. The rest is pizza history.
As people migrated across the country and pizza places expanded nationwide, the deep-dish style spread near and far, eventually reaching us here in Arizona. While we can't say you'll swear the pizza here is as good as the ones in Chicago, we think you'll be able to get your deep-dish fix at one of these Phoenix Metro restaurants.
Buddyz Chicago Pizza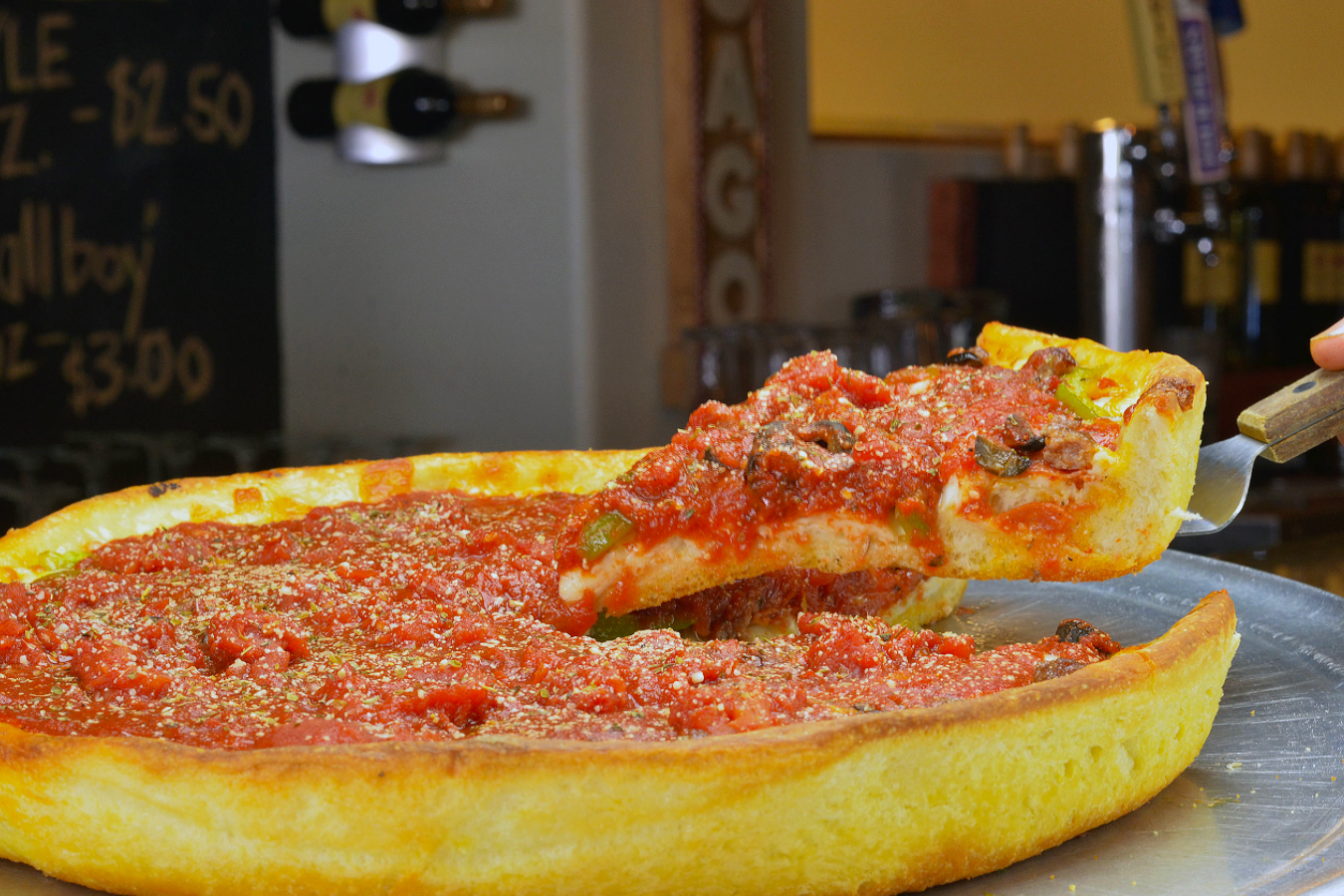 This one may not be fair to start with because the owners, The Scarnato Brothers, have over 25 years of pizza-making history with origins in Chicago. After years of carry-out delivery locations and secret family recipes passed down through generations, they opened Buddyz in Algonquin, Illinois before adding a second location in McHenry, Illinois.
Luckily for Valley residents, they took a leap outside Illinois with their third location in Queen Creek, established in 2013. They've since expanded to new pizzerias in Gilbert and Phoenix and even added a food truck for everyone in-between.
All of the pizzas are Chicago-themed, of course. Check out the "Grant Park" with fresh garlic, chunky pomodoro tomatoes, romano, and fresh basil, or the "Lake Shore Drive" with sausage, pepperoni, ground beef, and bacon. They also offer gluten-free crusts.
Johnnie's Chicago Style Pizza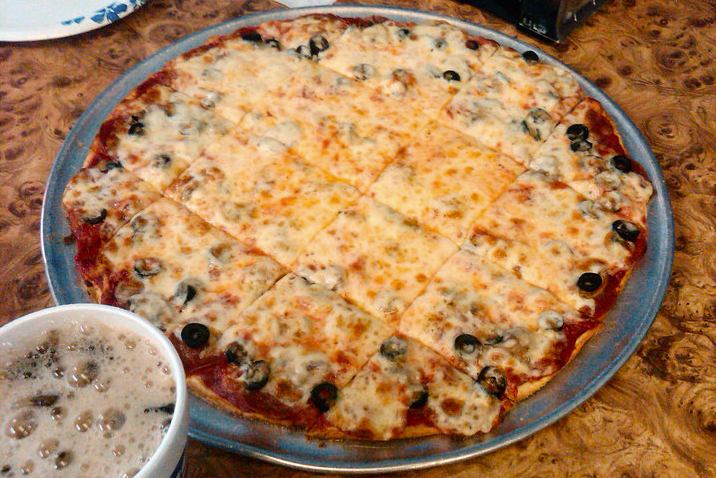 Johnnie's is a good pick for those who prefer a thin crust to their pies. Still characteristic of Chicago style, their secret recipe had been in the family almost 50 years when they started their restaurant. Offering a variety of toppings, they pride themselves on doing everything in-house, from shredding their own cheese to making their own sausage. Taste it for yourself by visiting Johnnie's on North Cave Creek Road in Paradise Valley Village, adjacent to the North Mountain Village neighborhood.
Spinato's Pizzeria
With beginnings in Chicago as pizza connoisseurs, Ken and Elaine Spinato moved to the Phoenix area in 1974 and decided to open Spinato's Pizzeria. Using time-tested recipes and offering a family-friendly ambience, Tempe was the location they first honed in on what they call the "Spinato's Experience." Today they have five locations, including Scottsdale, Ahwatukee, Camelback East Village, and Paradise Valley Village.
While it's true that you can find their pizzas and homemade sauce in stores nationwide, we still say it's worth a trip to try out one of their freshly made classic combinations. "Mamma Spinato's Signature Fresh Spinach" jumps out among the menu options.
Lou Malnati's Pizzeria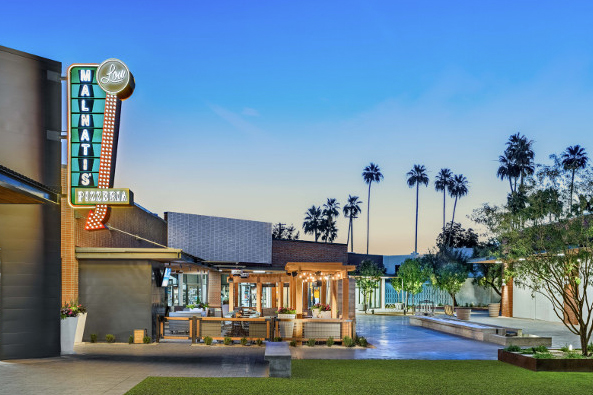 If you're from Chicago, you know Lou Malnati's, as there are 50 locations in the Chicagoland area. These days you'll find the pizza chain all over the country. Locally, there are two to choose from, one in the Uptown Plaza of Alhambra and the other in Arcadia (a Scottsdale location is coming soon).
Try the Malnati Chicago Classic, which they consider to be their most authentic option. It includes lean sausage, extra cheese, and tomato sauce on a butter crust.
Little Chicago Pizza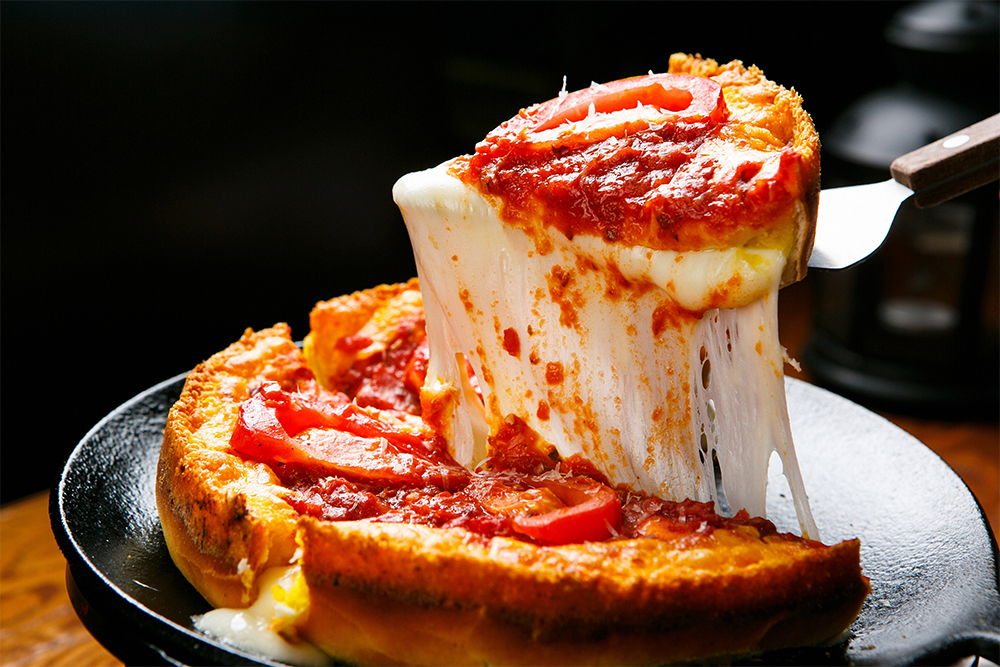 Little Chicago Pizza in Scottsdale's Park Mcdowell neighborhood offers more than just pizza, but you'll appreciate the way they show their Chicago affiliations. Their Specialty Pizza Menu aligns each pie with one of the city's storied sports franchises. "The Cubs" offer a spin on mushroom, bell pepper, and sausage, while "The Bulls" includes pepperoni, bacon, and giardiniera.
They also offer Chicago-style hot dogs for those who want a taste of back home but aren't in the mood for a whole pizza pie.