Houston Local Life
5 Reasons to Take a Day Trip to the Houston Suburbs
When you think of Houston, you may think of the nation's fourth largest city that's known for its winning sports teams, world-class restaurants, down-home cooking, and the rodeo, among other things. But there's another side to Houston — its suburbs.
Houston suburbs are culturally diverse, historically rich, and filled with memorable landmarks, shopping meccas, theatres, and restaurants that will have any foodie salivating. Here are a few reasons to take a trip to the 'burbs.
Old Town Spring - Spring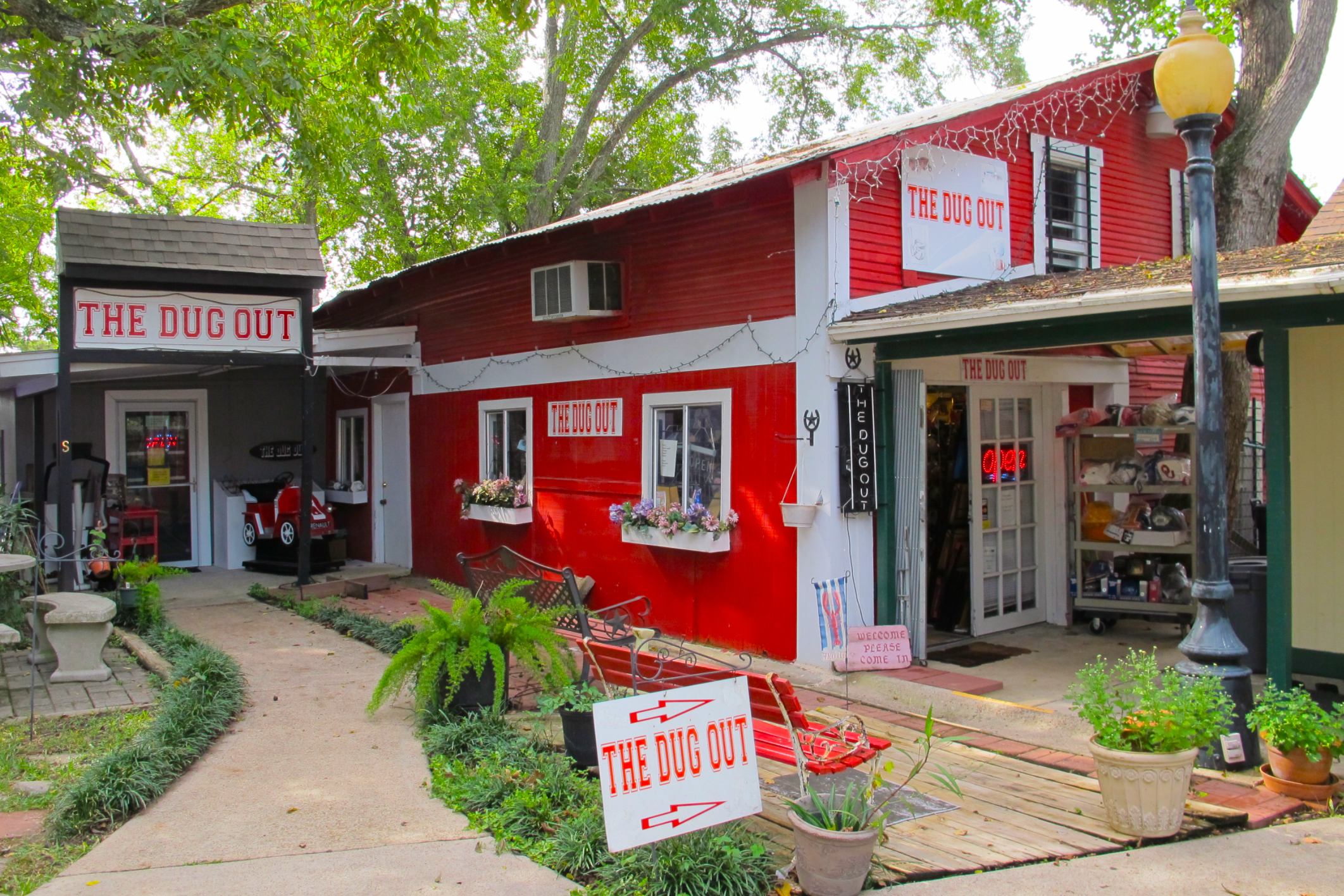 Old Town Spring is a bustling village of approximately 150 shops, restaurants, boutiques, and art galleries with a old-world, Victorian charm. Located just 30 minutes north of Houston, thousands of visitors converge to enjoy fried Oreos (fried anything, really), barbecue, kettle corn, ice-cream, Texas souvenirs, wine tasting rooms, and live music.
This town square of Spring also hosts festivals including the Texas Crawfish Festival and PetFest, a monthly art walk, hot rod shows, and more. There's a lot of history and heritage associated with Old Town Spring, so while you're there, check out the museum at the entrance of the town and maybe join a ghost tour.
The Cynthia Woods Mitchell Pavilion - The Woodlands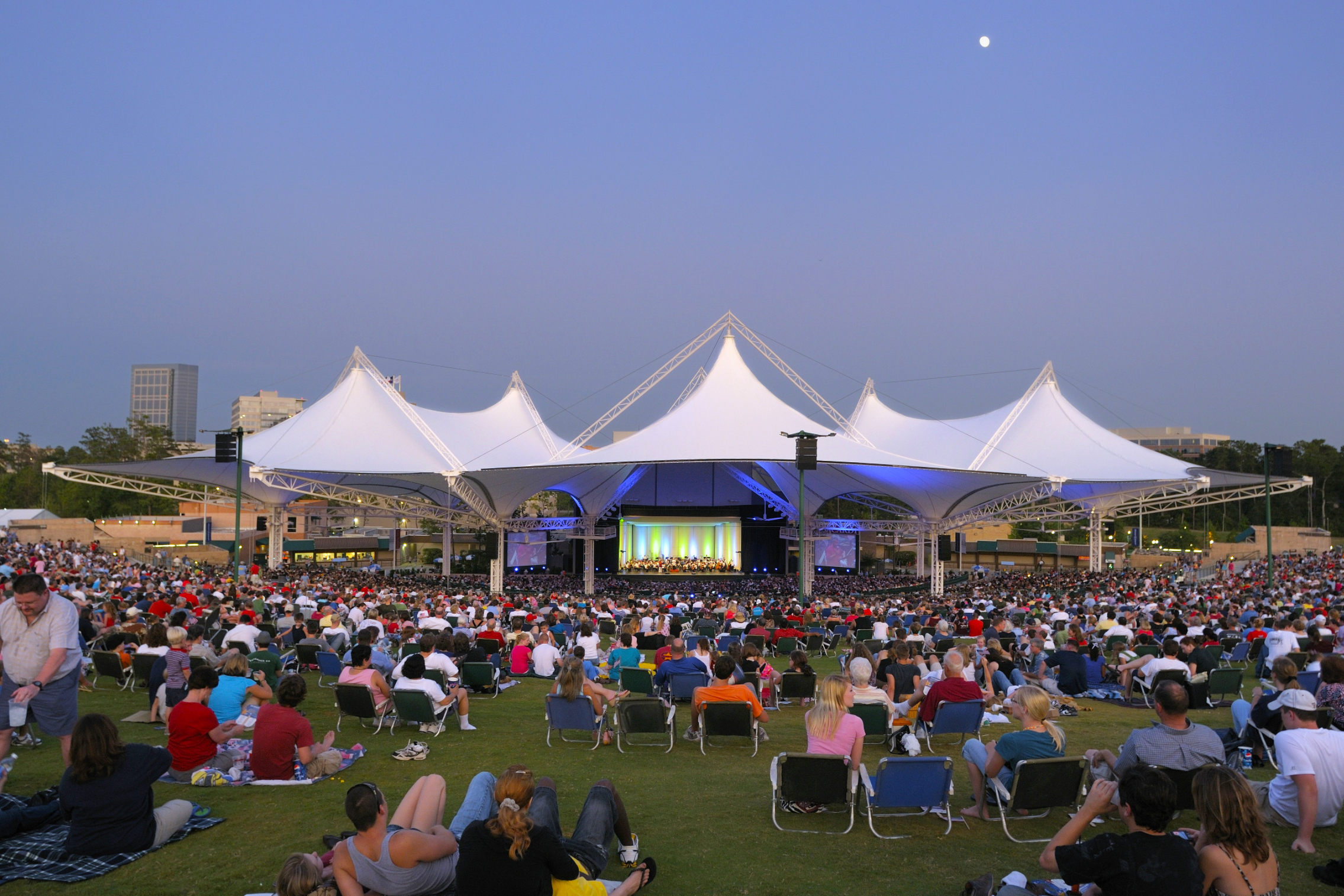 The Cynthia Woods Mitchell Pavilion is an outdoor amphitheater located in The Woodlands, about 30 minutes outside of north Houston. Known for its tree-lined streets and forests, The Woodlands is one of Houston's most prolific master-planned communities, and the Pavilion is a popular venue for concerts and the performing arts.
Concert-goers have their choice of performers and can enjoy R&B, rock, jazz, country, modern opera, classical, modern ballet, and hip-hop throughout the year.
Concert fans who aren't able to get tickets but still want to listen to the music, can do so by freely relaxing on the grassy area outside of the pavilion while enjoying their own food and drinks. There are numerous free events at the Pavilion, so make sure to catch a concert.
Typhoon Texas - Katy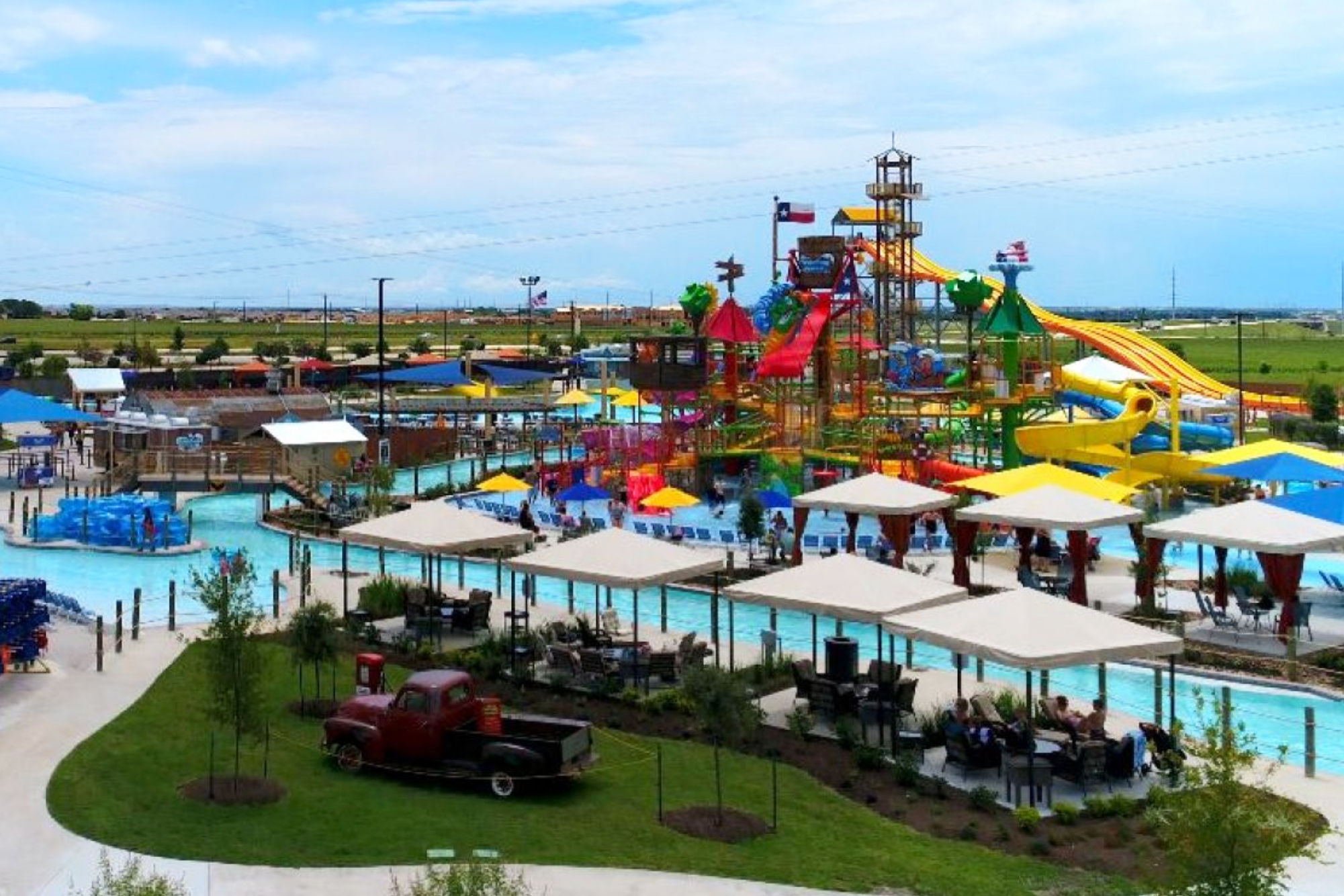 This fairly new water park is home to over 30 water slides, a lazy river the size of five football fields, and a huge wave pool — totaling to over 300 million gallons of water.
The Monster Storm, one of Typhoon Texas's more popular rides, can accommodate a group of friends or an entire family on its six-person raft ride. Don't forget to experience the Dueling Daltons, a seven-story free-fall slide.
This Texas-style water park also has live entertainment and a wide array of food options. It's worth the 40 minute drive to Katy from Houston to experience this memorable water park and all its amenities.
While in Katy, drop by the Katy Mills Mall, an indoor outlet mall featuring 175 stores. If you have some time, visit Katy's Missouri-Kansas-Texas Train Depot, now restored to serve as an Information and Tourist Center. There's a lot of information available there about Katy's heritage and its family-friendly community.
George Ranch Historical Park - Richmond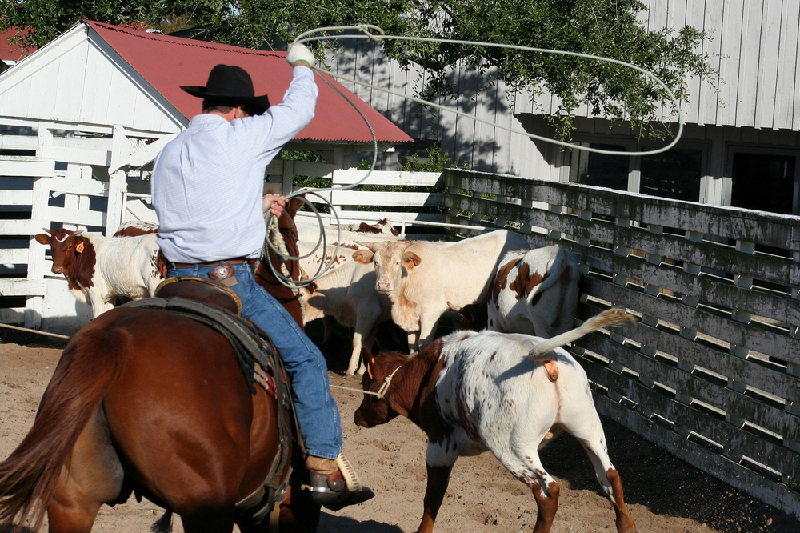 Located just 30 miles southwest of Houston in historic Richmond, the 20,000-acre working ranch depicts life spanning from frontier Texas to World War II and features costumed interpreters, livestock, and historic homes.
While at the ranch, visitors can watch a blacksmith work at his craft, view cowboys rope and sort cattle, take a look at cattle swimming through the dipping vat, and savor a historic lunch (on Saturdays only).
After visiting the ranch, take a leisurely drive through Richmond and marinate in its small town charm as you visit antique shops, boutiques, and lunch at one of the many restaurants. You may even bump into a winery.
Space Center Houston - Clear Lake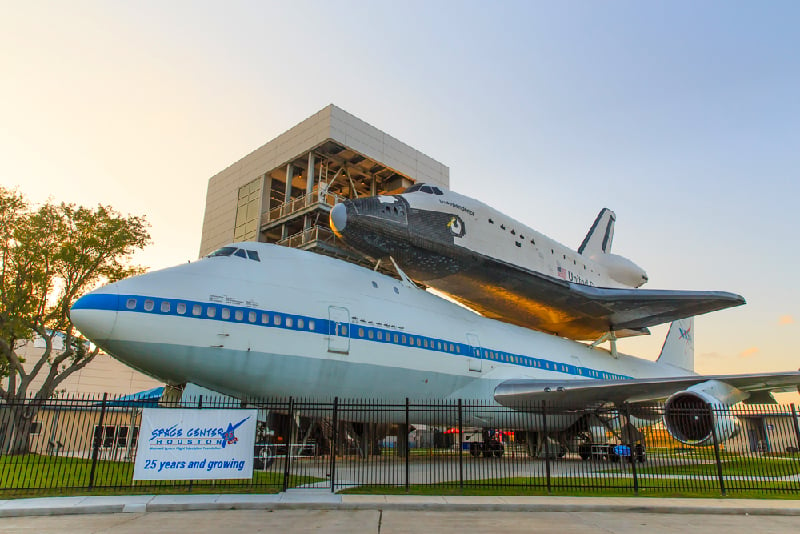 Space Center Houston is easily one of Houston's most renowned attractions. Located in Clear Lake, a nautical suburb about 45 minutes south of Houston, this space exploration learning center is the Official Visitor Center of NASA Johnson Space Center and a Smithsonian Affiliate. The 250,000-square-foot facility has opened its doors to nearly 20 million visitors and sees over 1 million visitors annually.
Space Center Houston is one of the only places on earth where space enthusiasts and novices alike can watch astronauts train for missions, feel an actual moon rock, and enjoy a behind-the-scenes tour of NASA. Independence Plaza, which houses a full-scale shuttle replica mounted on top of an original shuttle carrier aircraft and stands eight stories tall, is also accessible to sightseers. Don't miss out on this international attraction nestled in coastal Clear Lake, also home to numerous petrochemical and biomedical industries in addition to NASA.