Miami Real Estate
6 Miami Suburbs With the Best Downtowns
With its spectacular water views, shops, restaurants, businesses, and cultural attractions, it's hard to understate Downtown Miami's appeal and importance to South Florida. But, with the rise of live-work-play developments and other urban design trends, several of Miami's suburbs also boast lively downtowns. Here are some of the best.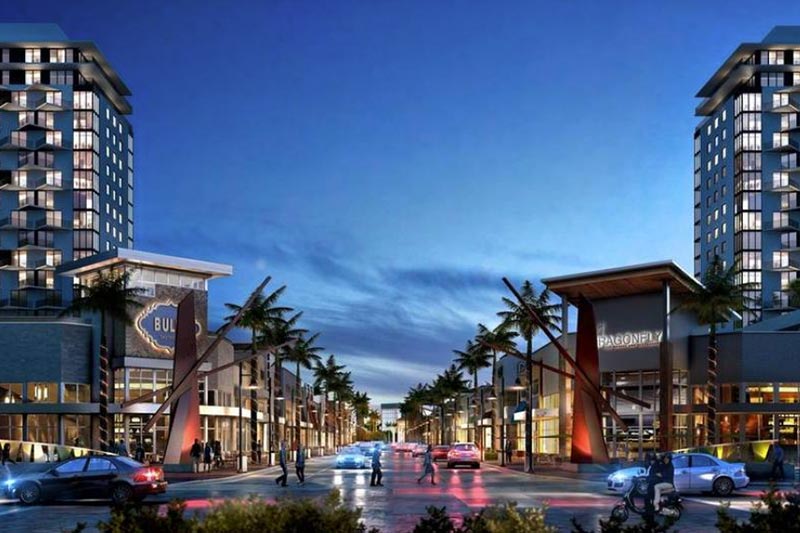 Doral, south of Medley and northwest of the Miami International Airport, has been gaining residents at a rapid pace in recent years and now has two major mixed use developments where residents and visitors can work, shop, and play.
Developed by the Codina Partners and designed as a live-work-play neighborhood, Downtown Doral features The Shops at Downtown Doral with 70 shops and restaurants, The Offices at Downtown Doral with nearly 1 million square feet of Class A office space, 5,000 residential units, and the Downtown Doral Charter Elementary School.
Not far away is CityPlace, developed by the Related Group, Shoma Group, and PGIM Real Estate Investors. This mixed-use project spans 55 acres and includes 40 retail, restaurant, and entertainment tenants anchored by the 550-seat CineBistro. It also has more than 1,000 residential units, including 150 single-family homes developed by Shoma, 700 rental apartments, and 320 condos.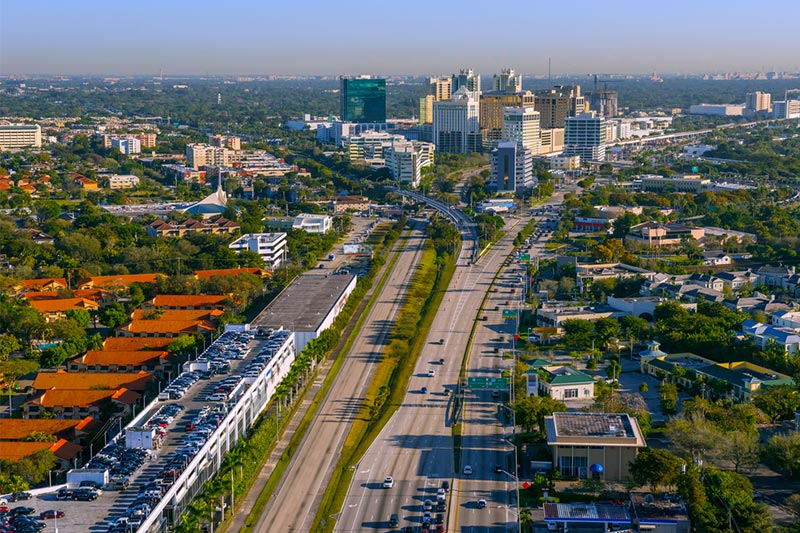 Like other downtowns, Kendall's started with a vision. A seven-day charrette held in 1998 with city officials, business owners, and other stakeholders led to a master plan adopted by the city in 1999. The goal, simple in its aim but complex in its execution, was to create a downtown and bring development designed more for the pedestrian than the automobile. While Kendall is still working on achieving its vision — it will likely take two decades or more — the plan is being recognized for its effort to create a downtown in the middle of suburban crawl.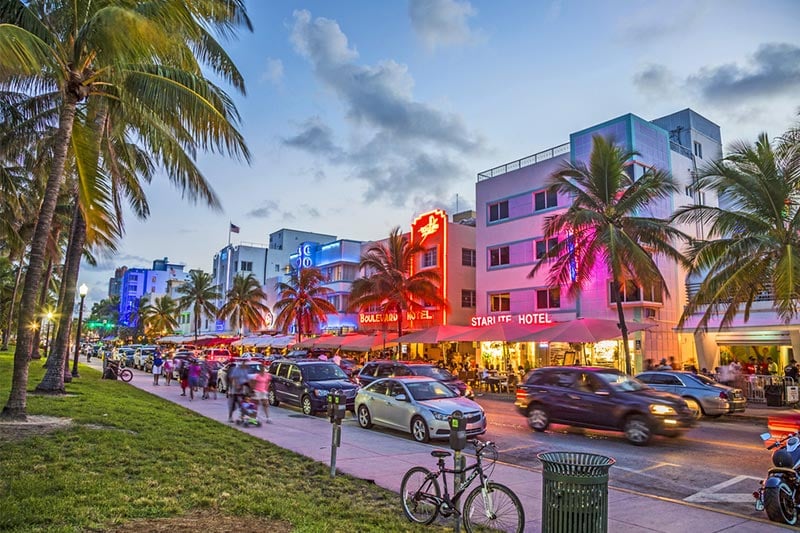 If the white sandy beach isn't enough to bring you to South Beach, then the nightlife, shopping, and overall hip vibe of the neighborhood may be. Although Ocean Drive offers the most options for nightlife, people watching, and eating, not to mention the well-preserved Art Deco architecture, Lincoln Drive is also a must-see attraction with its host of shops and restaurants.
South Beach attracts the young and the famous, but also attracts tourists from Canada, Europe, Israel, and the entire Western Hemisphere. So don't be surprised to hear a multitude of languages spoken.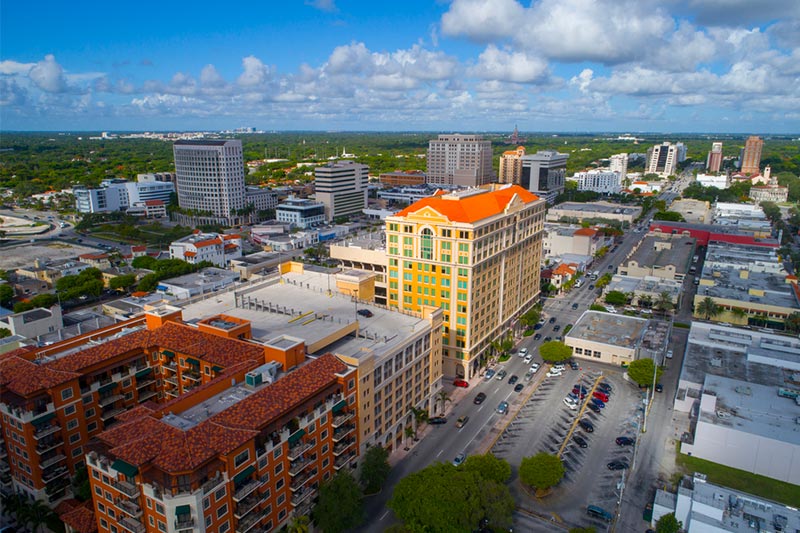 On a list of the best places to shop in South Florida, Downtown Coral Gables and the Miracle Mile, a half mile section of Coral Way between LeJeune Road and Douglas Road, would be near the top. Known as one of the premier destinations for shopping and dining, the Miracle Mile draws residents and tourists alike. Regular events, such as Live Jazz Thursdays at Giralda Plaza and Fitness Saturday on the Plaza, are held throughout the year.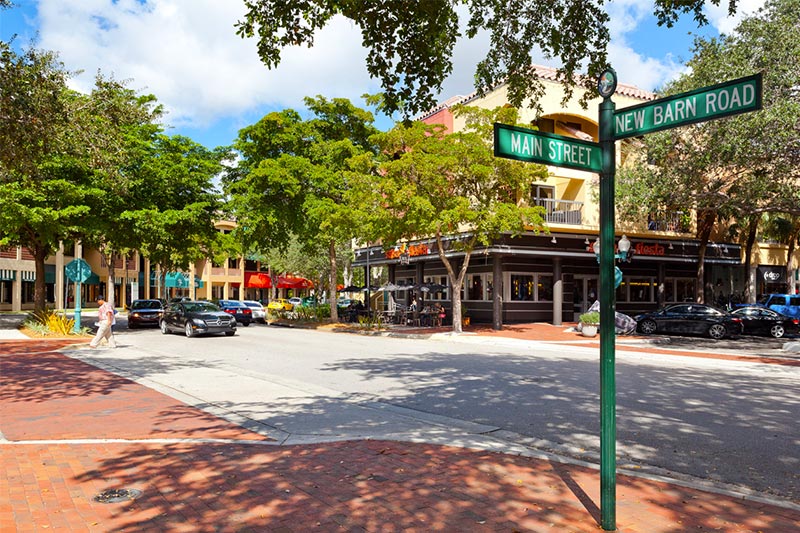 Main Street, the social hub for Miami Lakes and the surrounding community, is comprised of restaurants, shops, apartments, offices, Shula's Hotel, the 17-screen Cobb Theater, Main Street Playhouse, and civic facilities, including the Town of Miami Lakes' Government Center. When it opened in 1983, it was at the forefront of urban design. With quant brick paved sidewalks, Mediterranean architecture, oak trees, and fountains, visitors can experience an urban atmosphere within a suburban community.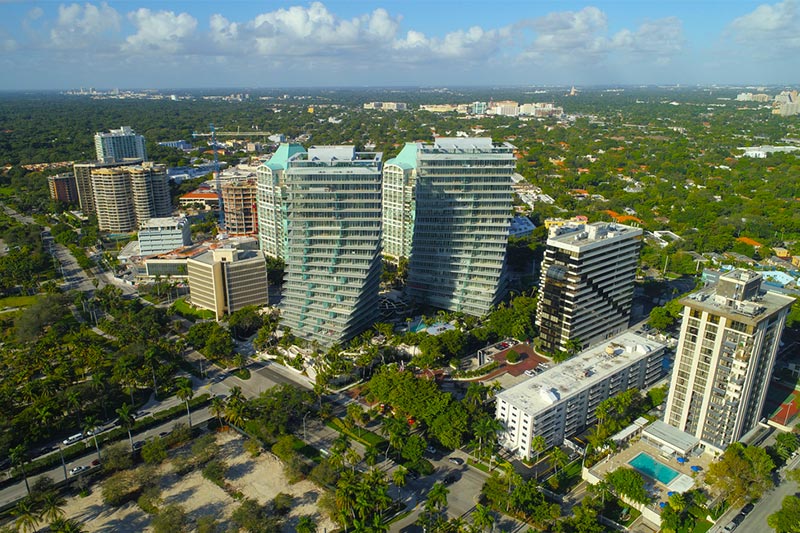 Founded in 1873 by pioneers, artists, intellectuals, and adventurers, Coconut Grove features a downtown area with boutiques, galleries, gourmet restaurants, sidewalk cafes, and sailboats anchored at the bay. On the first Saturday of the month from October through April, it hosts the Fashion Art & Music Night, which features live music and artists who display their work in participating boutiques, galleries, salons, and restaurants.