Chicago Local Life
6 of the Best Chicago Neighborhoods for Celebrating Halloween
Last year, Chicago ranked as the top city for trick-or-treating. Not to be outdone this year, the city is putting on plenty of Halloween events for tiny trick-or-treaters and adults alike. This Halloween season, head to these Chicago neighborhoods to get your fill of candy, costumes, and chills.
Boystown holds the promise of a good party any night of the year, and Halloween offers the chance to take that partying to another level. Put on your best costume (you can dress up your pets too) and march in the Northhalsted Halloween Parade and Costume Contest hosted on the evening of Oct. 31. The parade route runs along Halsted Street, kicking off at Belmont Avenue and finishing at Brompton Avenue. A panel of judges will hand out cash prizes for the best costumes. If the night still feels young after the end of the parade, Boystown has plenty of 4 a.m. bars to keep the party going. Plus, the celebrations can easily spill over into neighboring Wrigleyville.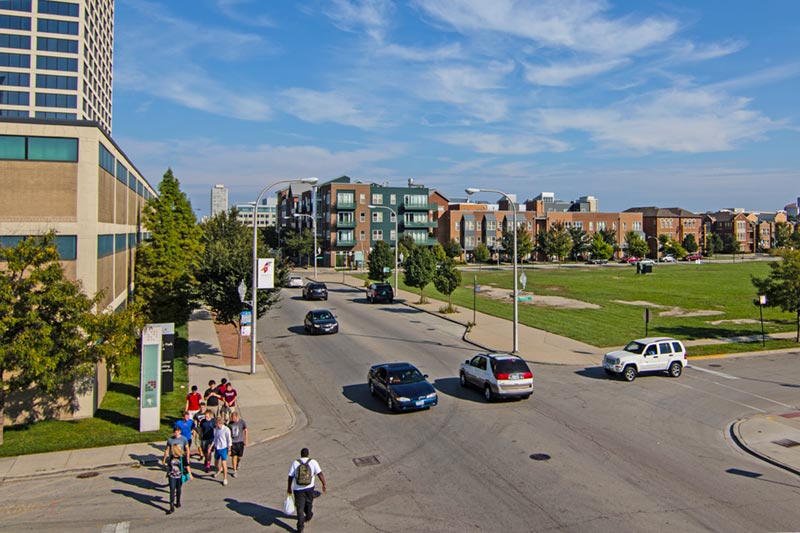 The Near South Side neighborhood Bronzeville is a good pick for both families and adults looking for Halloween celebrations. The Chicago Park District is throwing a Halloween event at Ellis Park on Oct. 31. Also, the Bronzeville Clubhouse on Giles Avenue is hosting a weekend celebration in advance of Halloween. Get creative with your costumes for this Halloween masquerade pajama party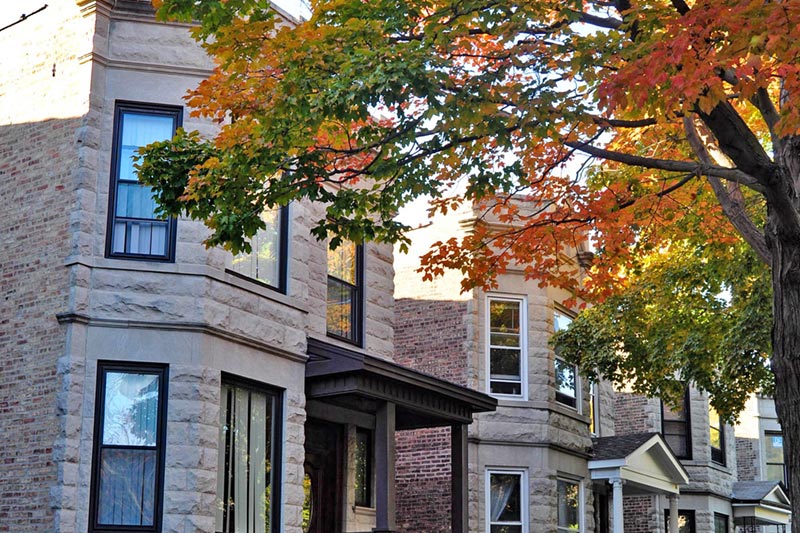 When it comes to finding the best Halloween decorations in the city, Logan Boulevard is hard to beat. Some of these Logan Square houses start putting up cobwebs, pumpkins, and skeletons before the leaves even start to turn color, and you can bet the displays will be downright impressive when Halloween actually arrives. Trick-or-treaters can ogle the decorations as they collect candy at each home. Plus, The 606 elevated trail usually puts on a trick-o-treating event. For those who would rather stay indoors when the weather turns chilly in October, the Logan Theatre screens Halloween classics every year. Get your scares with late-night showings of "The Shining," "Halloween," "Psycho," and more.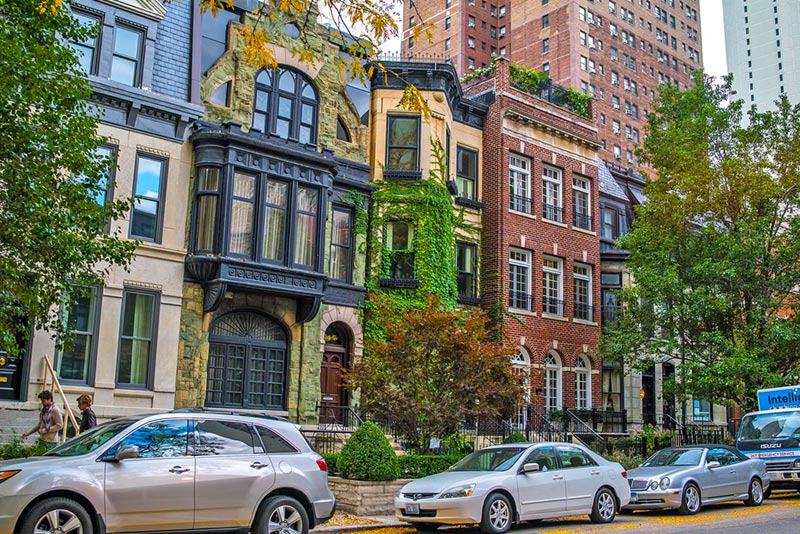 The Gold Coast, an affluent neighborhood known for its luxury homes, landed on a Forbes list of the best cities and neighborhoods for trick-or-treaters. Residents can check their condo buildings' rules on trick-or-treating and venture out into the neighborhood to collect even more loot. On Halloween, the Gold Coast Neighbors Association is hosting the Ghouly Park event at Goudy Park. Come in costume to catch live music, magicians, and more.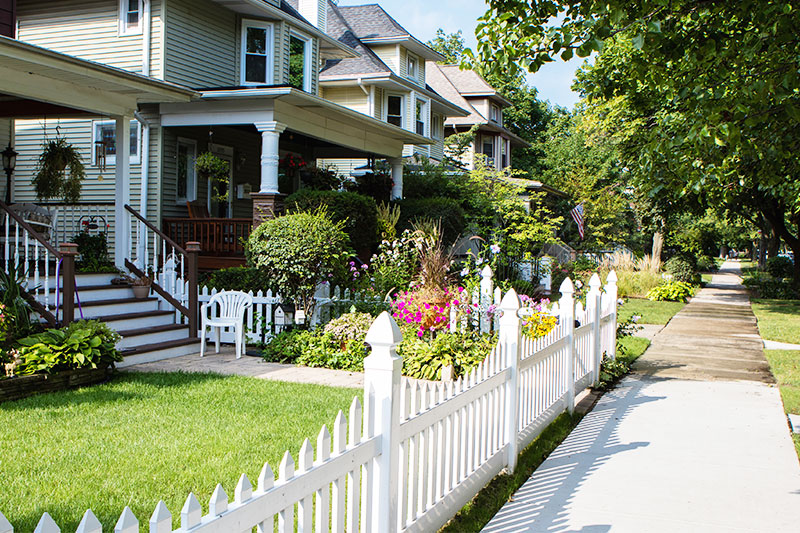 Old Irving Park, not to be confused with its eastern neighborhood Irving Park, has close ties with Portage Park. These two communities are quiet, more residential areas that offer trick-or-treaters plenty of doorbells to ring. The Irving Park YMCA, located on Irving Park Road not far from the CTA's Irving Park Blue Line stop, is hosting a free Halloween event on Oct. 27. Families can wander through a haunted house, play carnival games, and try out an obstacle course. In anticipation of Halloween fun, families might want to head to the Six Corners area of Portage Park. There you'll find Fantasy Costumes an enormous costume shop that says open all year long. Rent and buy classic Halloween get-ups and costumes from the latest blockbusters.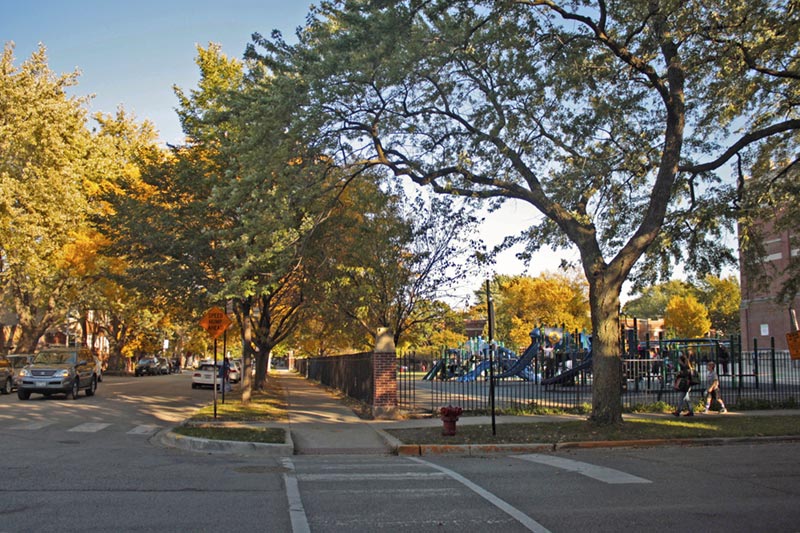 North Center has an active community that likes to come together. So, it's no surprise that the North Center Chamber of Commerce is putting together a trick-or-treating event for families. On Oct. 27, businesses on the neighborhood's stretch of Lincoln Avenue will open their doors to eager kids in costume. Plus, the neighborhood will host a costume contest in its town square at noon. If you have aspiring action heroes or Robin Hoods in the family, you can get into the Halloween mood with a family archery event on Oct. 20 at the neighborhood's Revere Park. Get a little competitive and see who in the family can get a bull's eye.