Los Angeles Local Life
6 Things to Do in Beverly Hills, Los Angeles
Beverly Hills isn't just a regular city in Los Angeles County—it's one of the most famous names known worldwide. Glitzy, glamorous, and filled with shopping and entertainment, Beverly Hills attracts everyone from locals and out-of-towners to politicians and celebrities.
Whether you're a casual visitor looking for a fun activity to do in town or a potential homebuyer in search of your next dream home, this city has plenty to offer. Beverly Hills is also home to several well-known attractions, premier dining, upscale properties, and boasts an overall lavish lifestyle. No surprise here, but this affluent city is also where you can find some of the nation's most expensive and most exclusive neighborhoods.
So if you're in Beverly Hills, be sure to check these must-visit places off your bucket list.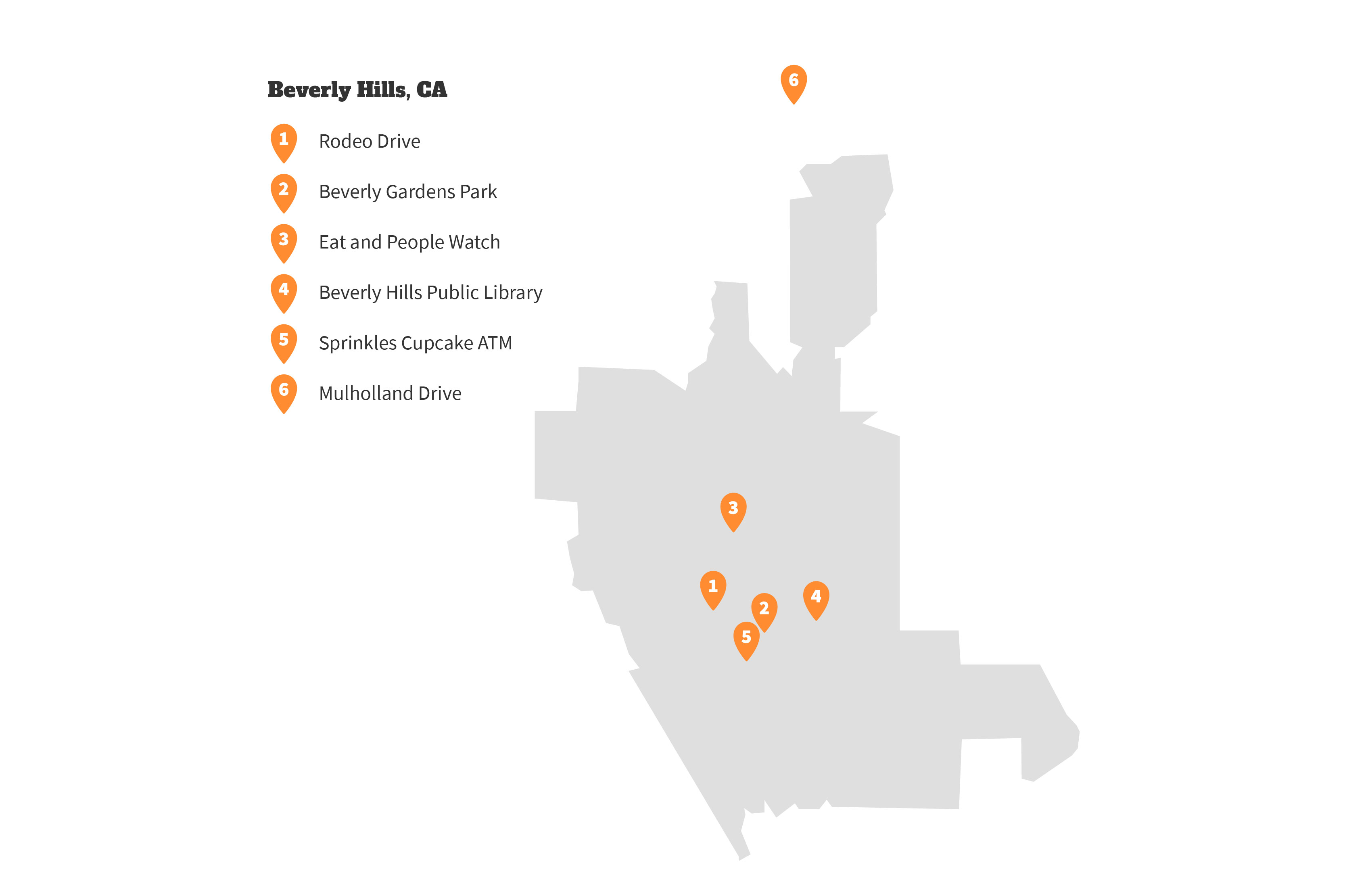 Check Out Rodeo Drive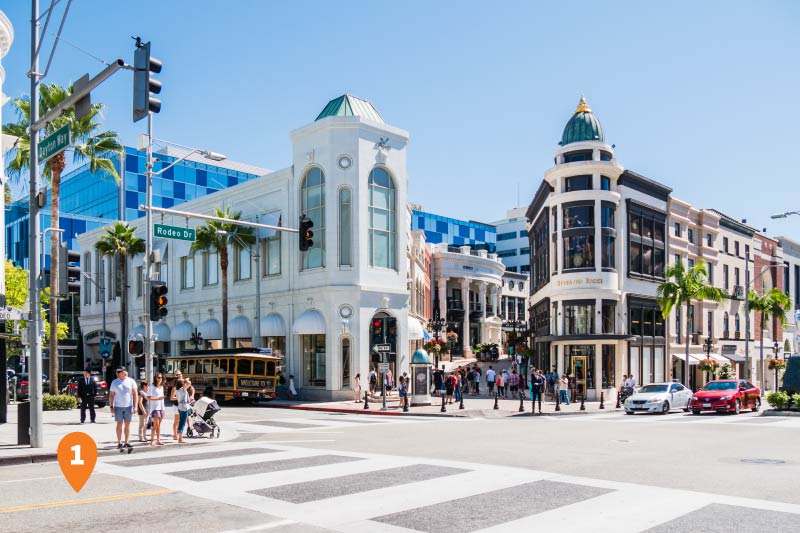 Rodeo Drive (pronounced "Row-dayo") is a two-mile long stretch in Beverly Hills that's home to luxury hotels, high-end boutique stores, fine dining, and over a hundred well-known stores. Many might recognize this street from songs, TV shows, and a favorite scene from the movie "Pretty Woman."
This main street is one of the oldest streets in LA County, and it's typically one of the first places tourists visit when they're in Beverly Hills. For many newcomers though, pinpointing which areas to visit on Rodeo can be overwhelming. Look no further—must-visit locations along this famous street include the Beverly Wilshire Hotel, Two Rodeo Drive, House of Bijan, Anderton Court, and Rodeo Drive's Walk of Style.
Take a Stroll at Beverly Gardens Park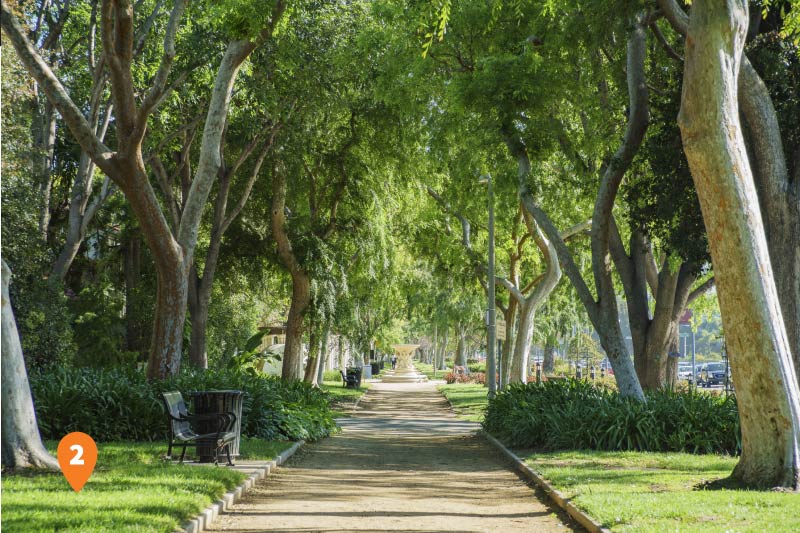 If you head towards Santa Monica Boulevard between Wilshire and Doheny, you'll find Beverly Gardens Park, which runs straight for nearly 2 miles. The linear park is filled with lush landscaping and vegetation, fountains, gardens, and a beautifully paved walking path. Both visitors and locals visit the park's 40-foot-long Beverly Hills Sign, which features impressive waterworks and lighting.
With so much going on at Beverly Gardens Park, it's no wonder why it is one of the most Instagrammed spots in Los Angeles.
Eat and People-Watch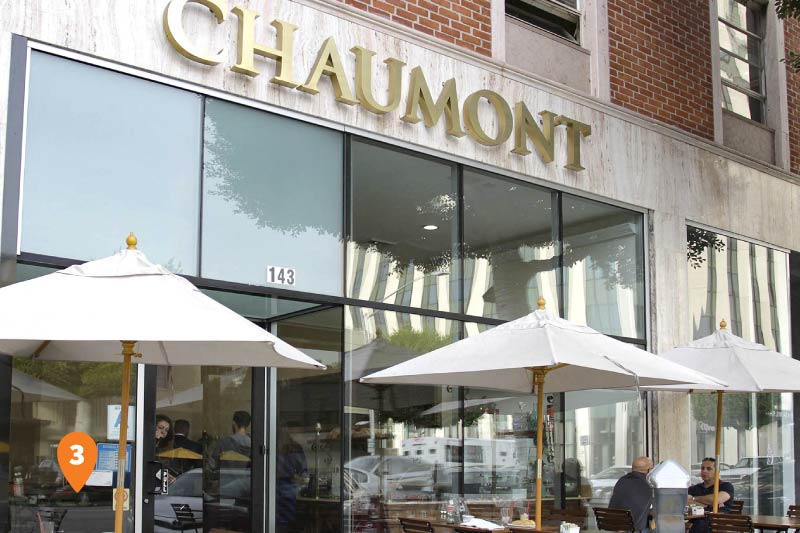 Although there are many affordable places to eat in Beverly Hills, the bulk of the city's eateries offer upscale, formal dining. Always glamorous and oozing wealth, it's no surprise that Beverly Hills is the place to spot celebrities shopping or grabbing a bite to eat. Rather than running around like an unofficial paparazzi, take a breather at one of the city's restaurants and relax while people-watching. You never know who might be out and about.
Visit Beverly Hills Public Library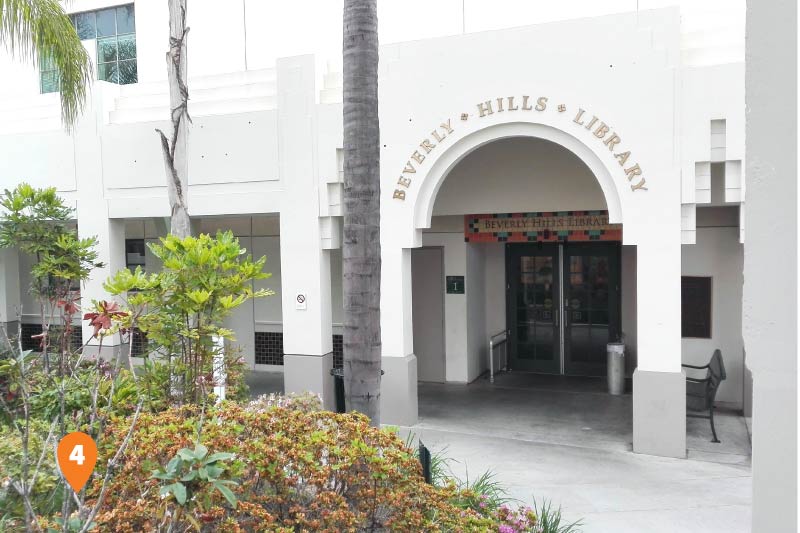 If you're a bookworm or architecture enthusiast, be sure to visit the Beverly Hills Public Library. Not only does the library showcase modern architecture, it's also family-friendly, has a cafe, and offers up to two hours of free parking.
A distinctive feature of the Beverly Hills Library is that it has its own Children's Library, which opened in 2013. Although many of us might think of the children's section of a library as dreary and old, the Beverly Hills' Children's Library is quite the opposite—it's new and glossy, featuring endless aisles of books as well as play corners for the kids.
Visit the Sprinkles Cupcake ATM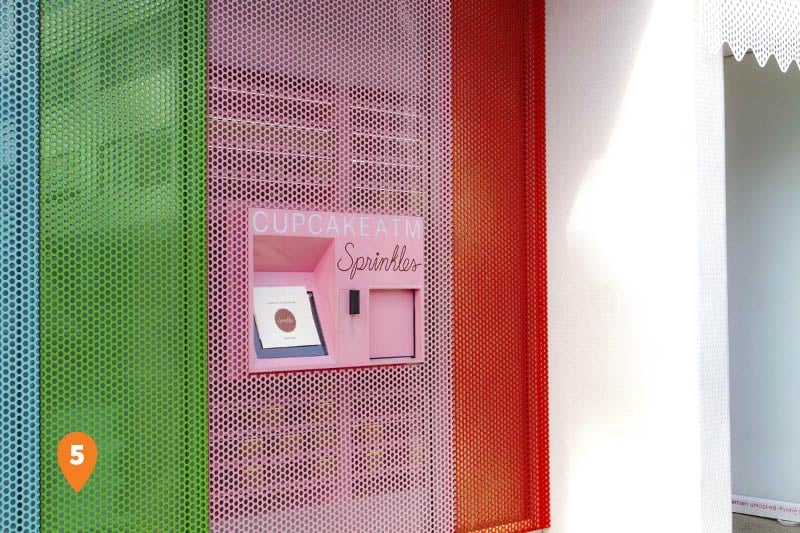 Sprinkles is a popular dessert shop that has several different locations throughout Los Angeles and around the country. During the day, there's usually a line wrapped around the block outside of the Beverly Hills location. But at night when the store is closed, anyone with a late-night sweet tooth can still buy a cupcake at the Sprinkles ATM. This location is very popular among LA locals, especially those craving sweets at 3 a.m.
Cruise Along Mulholland Drive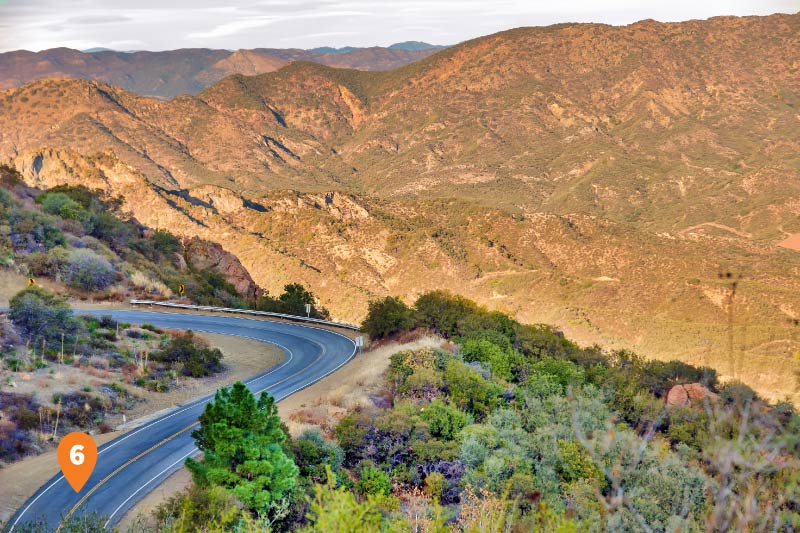 Mulholland Drive is a scenic road that runs the length of nearly 21 miles through Los Angeles. It has been named in many famous songs; it's even the title of a David Lynch film. Mulholland Drive is a popular place to visit if you're searching for a great mountain or valley view, and the atmosphere features a more recreational vibe compared to the bustle of the main Beverly Hills streets. The road also has several outlook points to pull over and take a picture.