Los Angeles County's Most Expensive Neighborhoods of 2018
Los Angeles County's Most Expensive Neighborhoods of 2018
Los Angeles is known worldwide as a place to find some of the country's best entertainment, famous celebrities, and locals with big dreams, so it's no surprise that the county is also home to some of the nation's most expensive neighborhoods. If you're curious about where the rich and famous are living in Los Angeles, PropertyShark recently released its real estate report for 2018.
While it's no news that New York and San Francisco are among some of the nation's most expensive places to live, let's not forget that Los Angeles is also a solid contender. This year, Los Angeles County had the highest number of expensive zip codes of any county in the nation, with Santa Monica, Beverly Hills, and Pacific Palisades leading the pack.
Here are LA County's most expensive neighborhoods of 2018.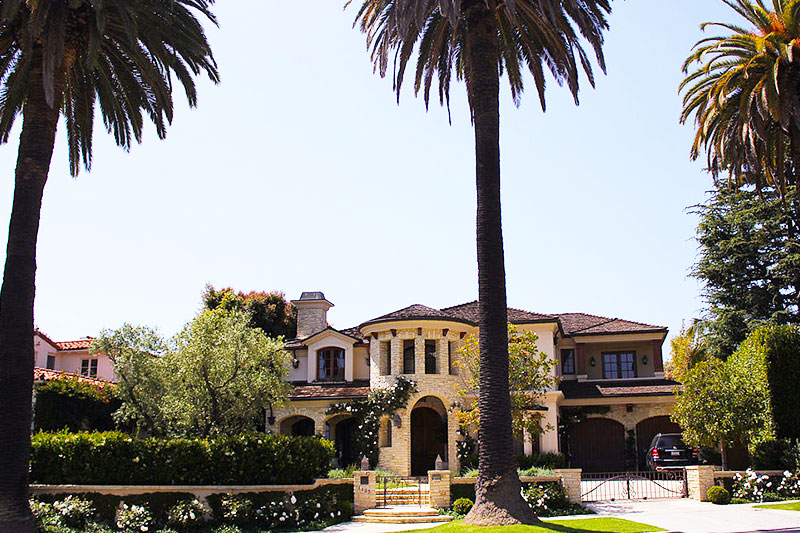 Last year, Santa Monica's 90402 zip code shocked the nation by ranking first in Southern California with a median sale price of $3.4 million. The exclusive North of Montana neighborhood has done it again, ranking 5th in the nation and topping its median sale price this year with a whopping $3.7 million.
Home to the new Expo Line and a thriving part of the city's new tech-filled Silicon Beach, the neighborhood is seeing a new wave of residents settle down in the area. Although Santa Monica has plenty of other great neighborhoods to live in, North of Montana is a top choice because it's close to quality schools, beautiful beaches, and plenty of daytime and nighttime entertainment options.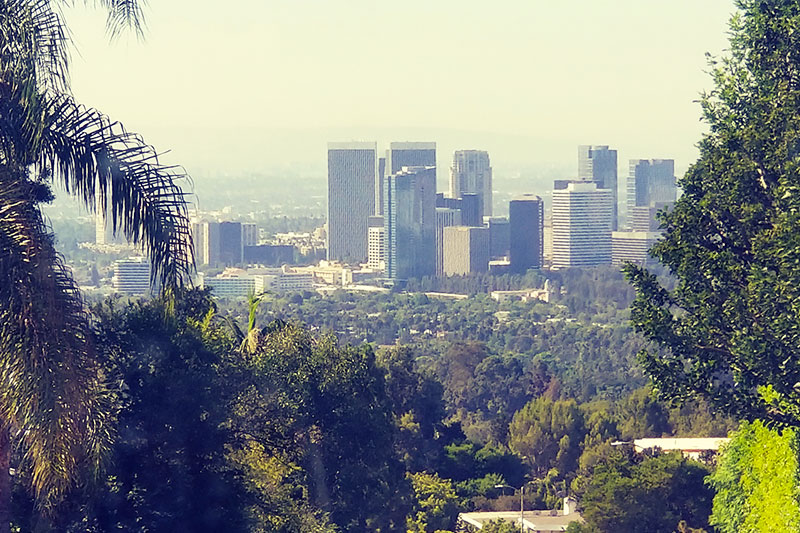 A busy tourist destination and home to the world-famous Rodeo Drive as well as other upscale establishments, Beverly Crest in Beverly Hills ranked 11th in the nation for swanky living. Filled with over-the-top estates and monolithic mansions, this neighborhood doesn't shy away from flaunting its fame.
One of the most exclusive suburbs in LA County, Beverly Crest is home to some of the richest residents in the nation. Last year, median sale prices landed at $3.3 million, but this number has dipped a little this year with prices settling around $3.2 million.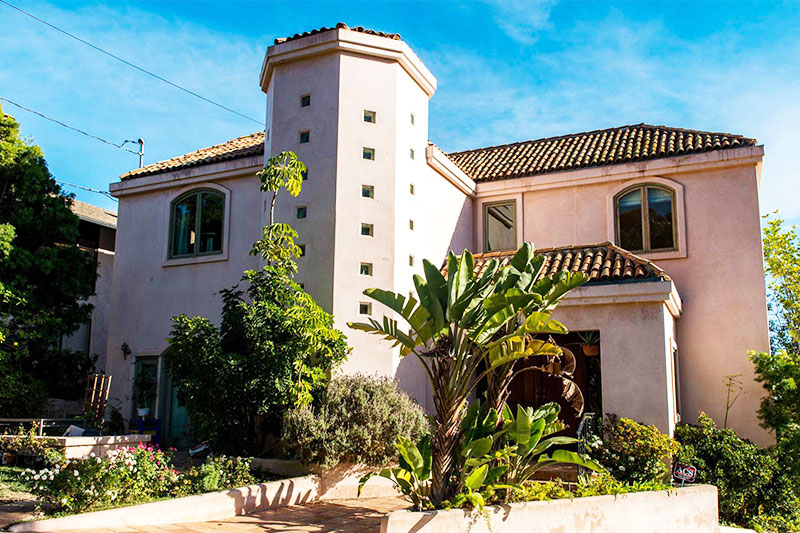 Pacific Palisades is a prime location for homebuyers who want beautiful scenery, a charming downtown, and a close-knit community with a small-town atmosphere. It's also known as one of the top coastal neighborhoods that the city has to offer.
This neighborhood ranked 16th in the country with the steep median sale price of $2.9 million, and it's easy to see why. Pacific Palisades is close to several spacious beaches, abundant greenspaces, high-end boutiques, and it's also filled with lavish single-family homes on private lots.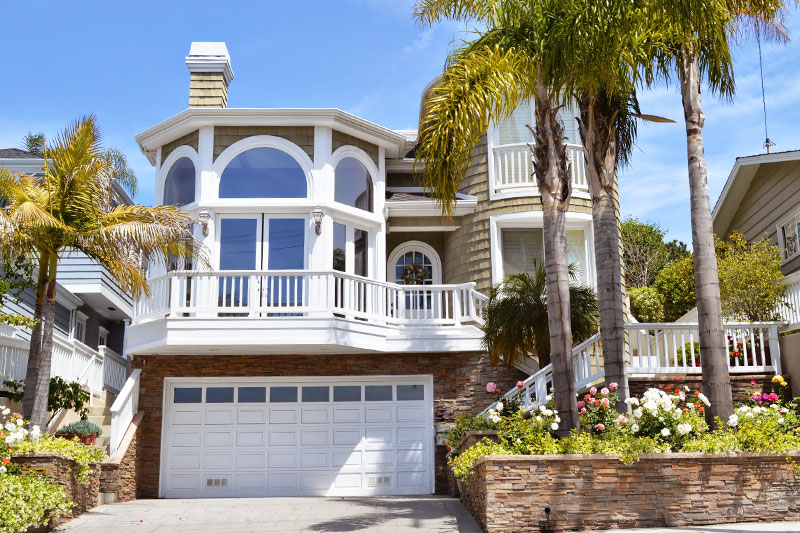 Slowly climbing up the ranks on the nation's most expensive list is the densely-populated beachfront zip code of 90266, which encompasses the neighborhoods of The Strand, Sand Section, and Downtown Manhattan Beach in the city of Manhattan Beach.
With a tourist-free boardwalk, locals on this side of town have plenty of space to go for a jog, lay out on the beach, or enjoy a bike ride. Last year, this zip code ranked 32nd in the nation, and this year it's sitting pretty at 27th. With a median sale price of $2.3 million, it's no wonder why this neighborhood is among the country's most expensive places to live.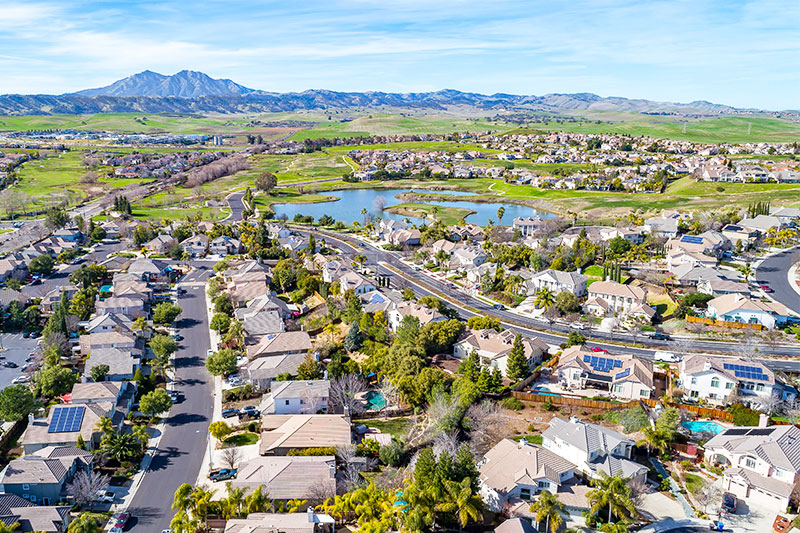 Tranquil and affluent with historic estates, well-kept manicured lawns, and charming tree-lined streets, Brentwood is known for being one of the most reputable and well-regarded neighborhoods in LA County. It's also home to the University of California Los Angeles, The Getty Center, and some of the city's most elegant Italian eateries.
This posh, upscale neighborhood easily made its way onto PropertyShark's list this year, ranking 30th in the nation with an impressive median sale price of $2.2 million. If you're in the neighborhood, be sure to check out San Vicente Boulevard where you'll find a variety of lively bars, five-star restaurants, and cozy cafes.