Which Santa Monica neighborhood is right for you?
Which Santa Monica neighborhood is right for you?
If you think the city of Santa Monica is just sunshine, beach attractions, and shopping—well, you're right. But there's also a lot more to the city than what meets the eye. Santa Monica, located in Los Angeles County's far westside opposite of Downtown LA, is an affluent and diverse city divided into several neighborhoods. Whether you love being close to the beach or prefer a more metropolitan lifestyle, there's a neighborhood perfect for you. While we can't do anything about the city's mind-numbing traffic, here's a helpful guide to the distinct neighborhoods of Santa Monica.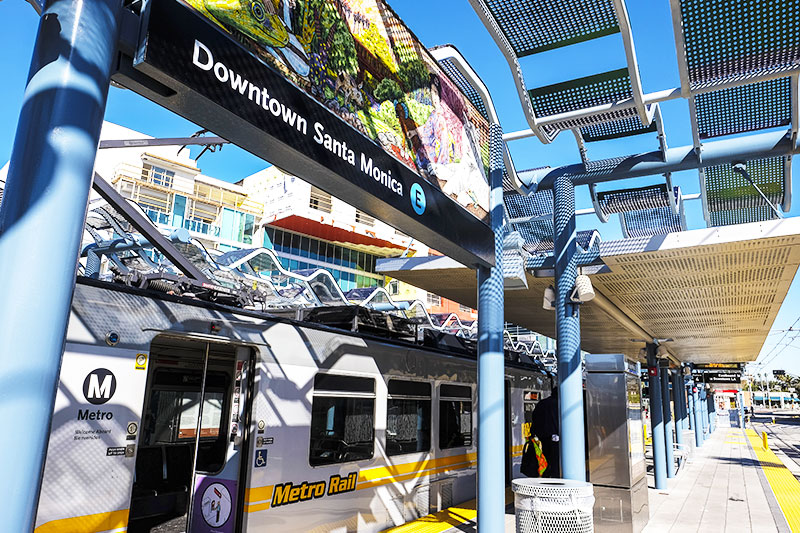 For homebuyers who can afford the heavy price tag of living in Downtown Santa Monica, expect to find a pedestrian-friendly business district that's home to the posh Third Street Promenade, an open-air shopping area filled with upscale retailers; gourmet cafes, bakeries, restaurants; and plenty of entertainment. Downtown is also the site of one of the city's weekly farmers markets, which is considered one of the best farmers markets in LA. A recent addition to the neighborhood is the new Metro Line at 4th Street and Colorado, which opened only two years ago, connecting Santa Monica to Los Angeles.
Sunset Park is a neighborhood that used to be known for its Bungalow-style and cozy single-family homes. However, over the past couple decades, many homeowners began upgrading and renovating their homes, trading in their 1,000-square-foot-homes for larger 3,000-square-foot estates. Nowadays, this highly desirable neighborhood has residential streets filled with luxury mansions and custom homes. Additionally, Sunset Park is conveniently close to Santa Monica Municipal Airport, and it's home to the reputable Santa Monica College.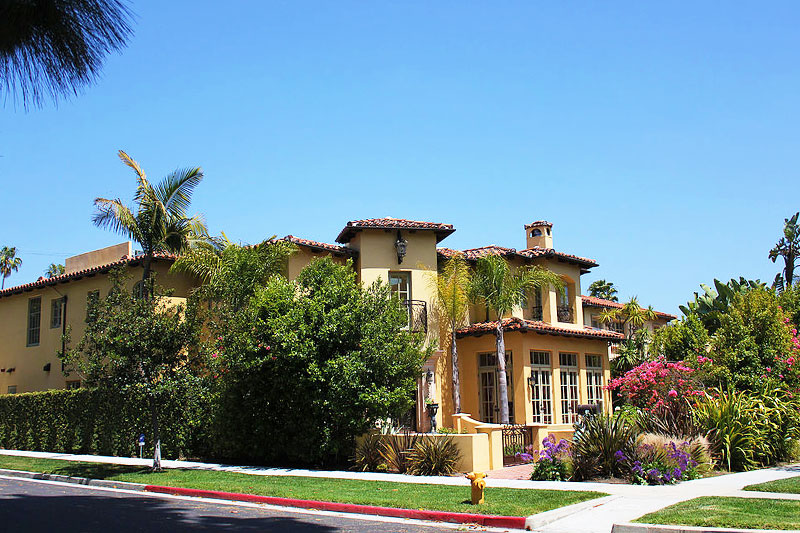 North of Montana is a lavish neighborhood that borders the affluent communities of Pacific Palisades and Brentwood. With great schools, plenty of daytime and nighttime amenities, and a convenient location close to the beach, North of Montana is a perfect place to raise a family—if you can afford it. This neighborhood oozes fancy living, and it's known as home to the insanely rich and famous. Expect to see stylish residents walking around this neighborhood, from tech professionals and families with strollers to well-known celebrities.
Living in Wilshire Montana in Santa Monica is like living in Downtown, minus all the city noise. Even though the two neighborhoods are within walking distance of each other, Wilshire Montana feels like a hidden haven of popular storefronts and upscale juice bars. This laid back neighborhood is chock full of celebrities just out and about, families enjoying the day, and out-of-towners casually strolling through Montana Avenue. But for those homeowners looking for a place to party at night, you might have to go elsewhere. Late-night options in Wilshire Montana are quite limited.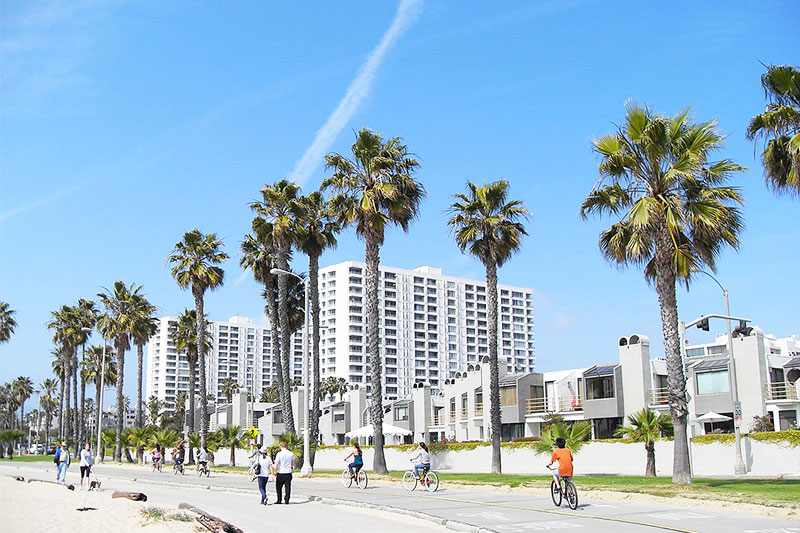 Did someone say Main Street? Ocean Park is a go-to hot spot in Santa Monica that's best known for the popular corridor of Main Street. Even though residents in this neighborhood are among the city's wealthiest professionals, Ocean Park is also considered a millennial magnet thanks to its dense collection of specialty eateries, local bars, and bustling nightclubs. Not to mention, it's walking distance from Santa Monica Beach.
The low-key neighborhood of Pico features vibrant murals and art work displayed across many of the local buildings. Parts of Pico Boulevard connect Santa Monica to Downtown LA, which makes it convenient for residents who need to travel to the city center for work or play. The popular 10-freeway cuts through the middle of this neighborhood, so while residents have the convenience of simply being able to hop onto the freeway, they also have to deal with often times snail-paced traffic. On the bright side, Pico is known for its notable parks, including Virginia Avenue Park, which is great for local community events and family-friendly amenities (splash pads and athletic courts).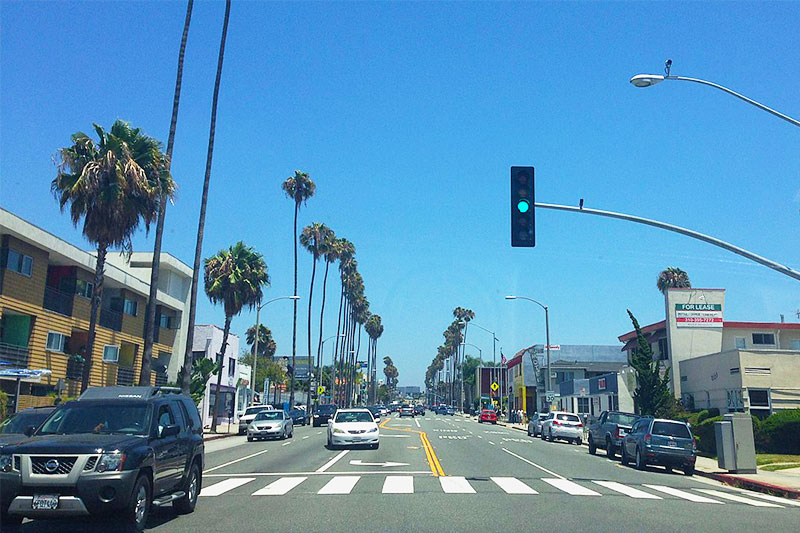 For some of the best healthcare facilities that LA has to offer, head towards Mid-City. This neighborhood is home to two notable medical facilities, including UCLA Medical Center, Santa Monica and Providence Saint John's Health Center. Popular streets in Mid-City include Wilshire and Santa Monica Boulevards, which are perfect for running daily errands on-foot. For homebuyers looking to move into this neighborhood, expect to find a variety of condo and townhome options—not as many single-family homes here.