Los Angeles Local Life
6 Things to Do in Silver Lake, Los Angeles
Located toward Los Angeles' east side is the trendy neighborhood Silver Lake. Saying that this community has grown in the past decade is an understatement. While Silver Lake used to be a neighborhood that flew under the radar, it's now known as a foodie haven, a celebrity hotspot, a dream destination for all things cool, and one of the best places to live in LA. Even today, Silver Lake continues to rapidly transform from a homely and sleepy neighborhood into one of the city's liveliest communities.
If you're wondering what there is to do around this popular neighborhood, here are six quintessentially Silver Lake activities to add to your bucket list.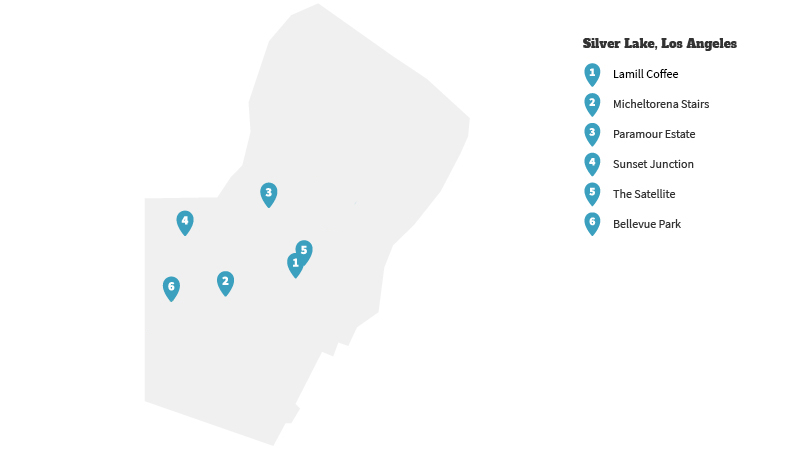 Get Your Caffeine Fix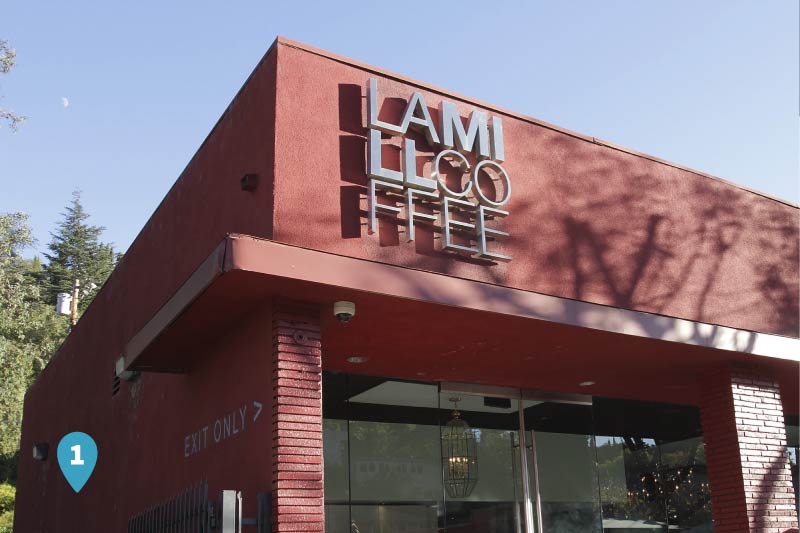 Whether you're into single-origin specialty coffees, appreciate beautiful latte art, or you prefer dousing your drinks with cream and sugar, Silver Lake has plenty to offer. While the neighborhood cafe Coffee Bean is a staple for many residents, some locals who prefer more artisanal brews frequent Dinosaur Coffee, LAMILL COFFEE Boutique, Intelligentsia Coffeebar, and many more.
In true LA fashion, students and aspiring writers have no trouble finding a Silver Lake cafe where they can complete assignments or craft the next great American novel. Other popular cafes to visit include Alfred Coffee & Kitchen and Silverlake Coffee.
Take a Selfie at Micheltorena Stairs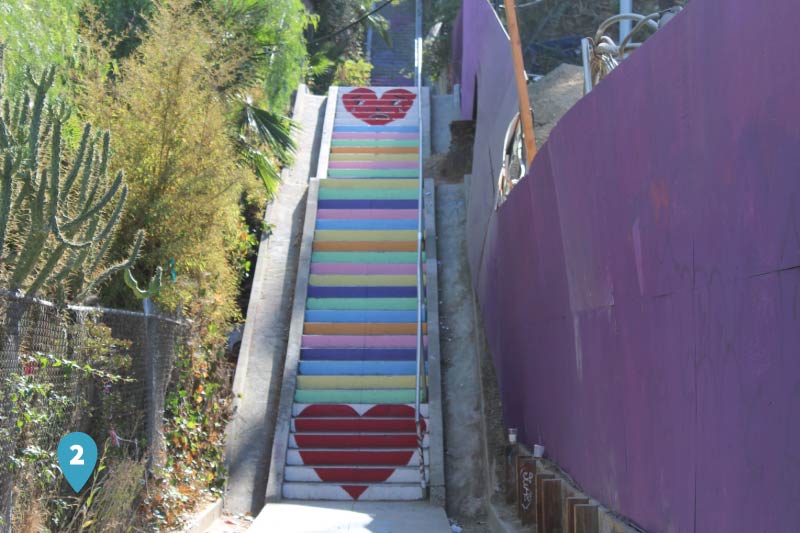 There are several hidden staircases scattered all throughout Los Angeles, but one of the more famous hidden staircases is the Micheltorena Stairs. Silver Lake is a neighborhood that has a thriving artist community, so it's not uncommon to see graffiti art, both hidden and in full view, on murals, businesses, sidewalks—and yes, staircases.
The Micheltorena Stairs are popular among Instagrammers looking for the perfect backdrop because of its trademark hearts and rainbow design. Local artist Corrine Carrey created the installation, which is called "Star Candy and Blooming Hearts."
Stay at The Paramour Estate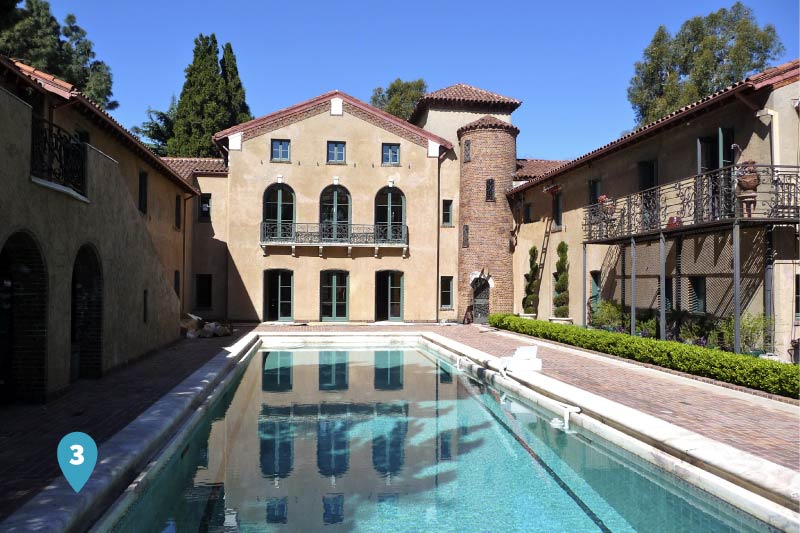 The Paramour Estate is a 22,000-square-foot Mediterranean Revival-style property that was originally built in 1923. At the time, it was known as the Canfield-Moreno Estate or The Crestmont. Today, The Paramour Estate doubles as an elegant, laid-back boutique hotel and a designated Los Angeles Historic-Cultural Monument.
The architect who designed this historic structure was the same person behind the California Club in Downtown LA, Beverly Hills High School in Beverly Hills, and parts of the Hollywood Forever Cemetery in Hollywood. The 22-room estate has been showcased in a number of films, most notably the 2000 thriller "Scream 3."
Dine at Sunset Junction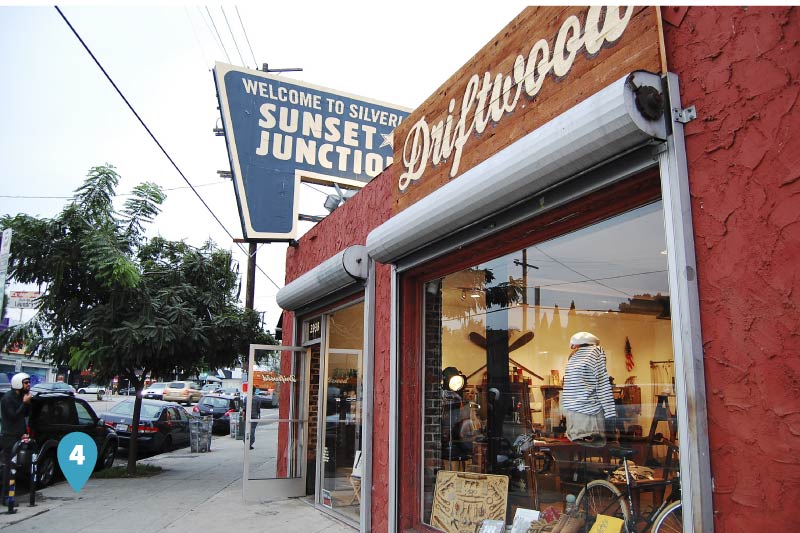 Prepare to enjoy some of the best food and dessert spots that Los Angeles has to offer at the famous Sunset Junction in Silver Lake. This is the district of Silver Lake that features all the action, whether you're looking to thrift shop, hankering for a bite to eat, or searching for a spot to hang out with friends.
The famous street and intersection was named after the old Sunset Junction Street Fair, which was held at Sanborn Avenue, where Sunset Boulevard and Santa Monica Boulevard meet. Nowadays, it's a hub of activity and entertainment for locals and out-of-towners visiting Silver Lake. Popular spots in Sunset Junction include Flore Vegan and Same Same Thai.
Dance Yourself Clean at The Satellite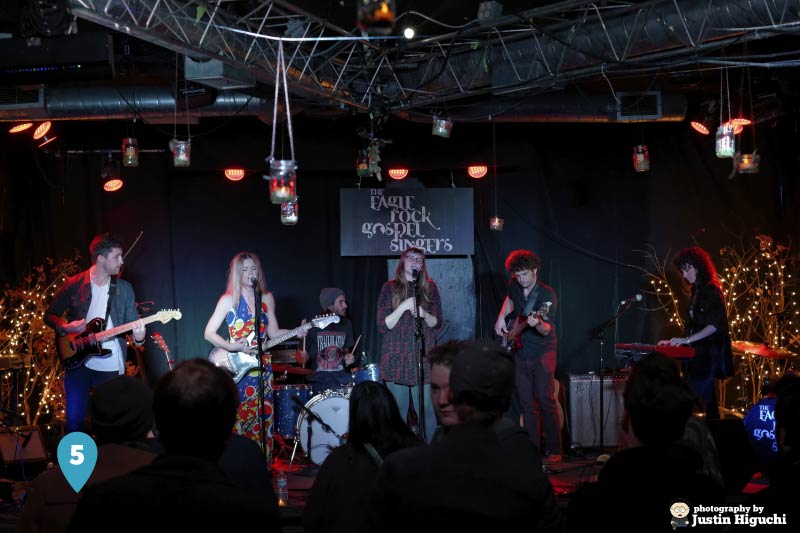 The Satellite is a neighborhood darling, known for presenting the latest indie music acts and bringing together artists, writers, and musicians. The venue also offers drink specials and a wide selection of craft beers. Every Saturday, locals, music lovers, and up-and-coming talent gather at The Satellite for the venue's weekly indie-pop dance party "Dance Yourself Clean."
Relax at Bellevue Park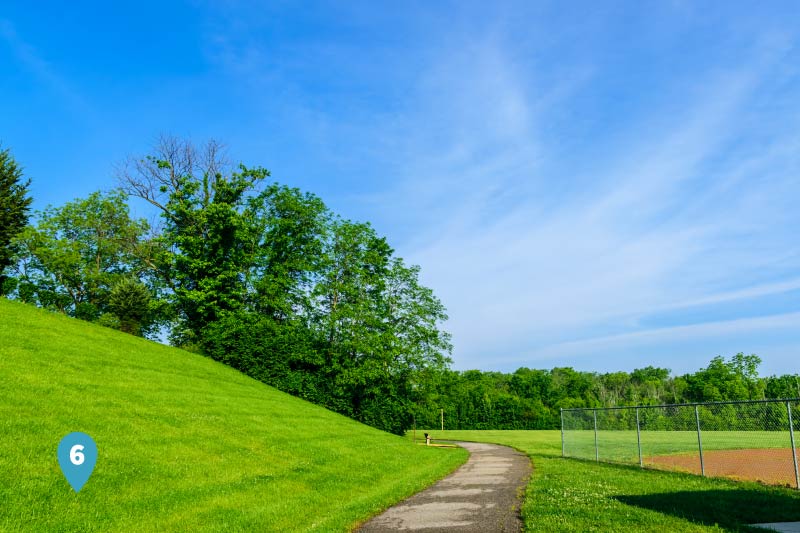 Tucked in all the commotion of Silver Lake is Bellevue Park, the place where locals go to picnic, play baseball, walk their dogs, or participate in other outdoor recreational activities. The park features a surprising amount of greenspace as well as two athletic fields, barbecue grills, tennis and basketball courts, a walking path, and a children's park. After spending the day at Bellevue Park, visitors can take a stroll over to Silverlake Dog Park, which is filled with local pet owners and their canine friends.