Chicago Local Life
8 Things I've Learned Living in Chicago for a Decade
When I moved to Chicago 10 years ago to study at Columbia College Chicago, I was bright-eyed and everything seemed magical—the pace of the city, the beauty of Lake Michigan, and the endless options of things to do. That charm isn't lost on me today, but the seemingly perfect bubble of a city has hardened the soft suburban edges I once had and, let's face it, that's how you adapt to life in Chicago. Here are some things I've learned after living in Chicago for a decade.
Always Give Yourself a Travel Buffer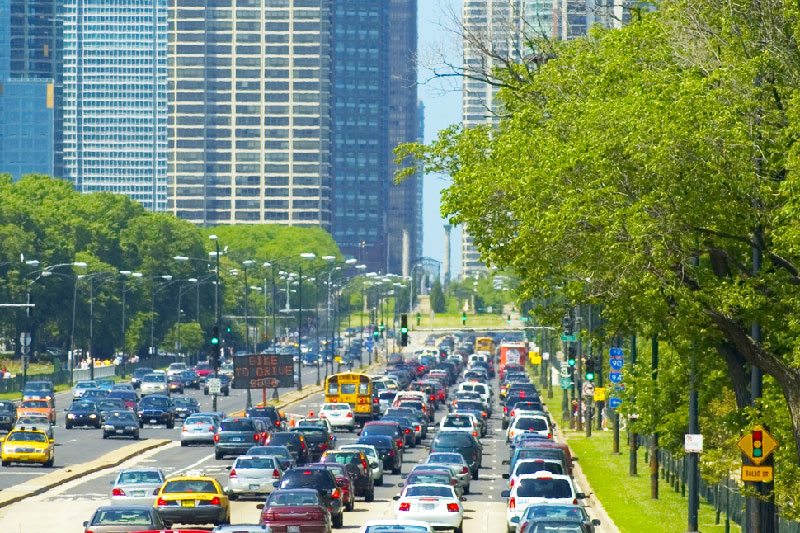 I've commuted during weekday rush hour into River North and during odd hours of the day throughout neighborhoods like Lincoln Park, Wicker Park, Edgewater, and South Loop. I've traveled by car, bike, train, and bus. What I learned is that you can never be sure of how long it will take you to get from point A to point B. Unexpected traffic from an accident, construction, road closures, flooding, or even a momma goose and her babies crossing the road—yes, this really happened to me—can put a kink in your travel plans. Knowing the back routes can often save time, but still, just give yourself a buffer.
Festival After-Parties Are Better Than the Festival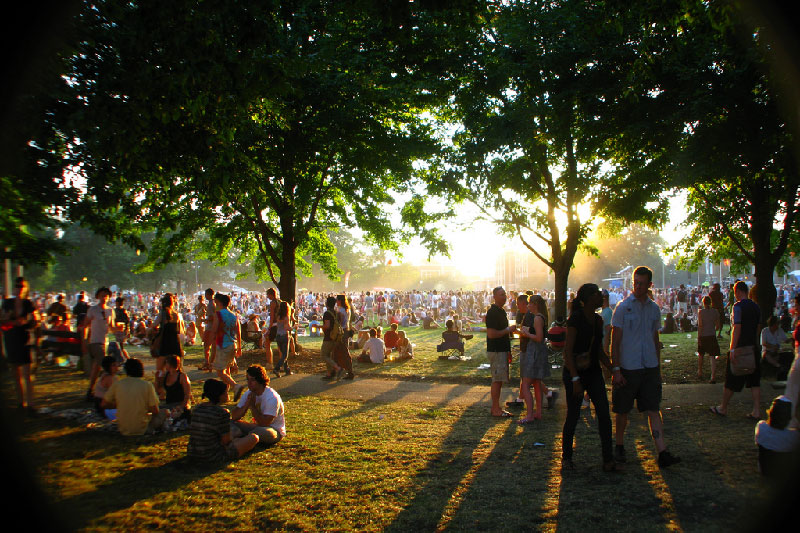 Chicago is home to Lollapalooza in Grant Park, Pitchfork Music Festival in West Loop, North Coast Music Festival, Riot Fest in North Lawndale, and so many more. These fests draw major acts, but ticket prices and intense crowds can make it a less than stellar experience. Most artists coming through town will have after parties at smaller, more intimate venues. A few years back, the Foo Fighters had an after show at Metro in Wrigleyville, a venue that fits just 1,100 people. Tickets still need to be purchased in a hurry, but it's worth it to camp out in front of the computer for these shows.
Not All Pizza is Deep Dish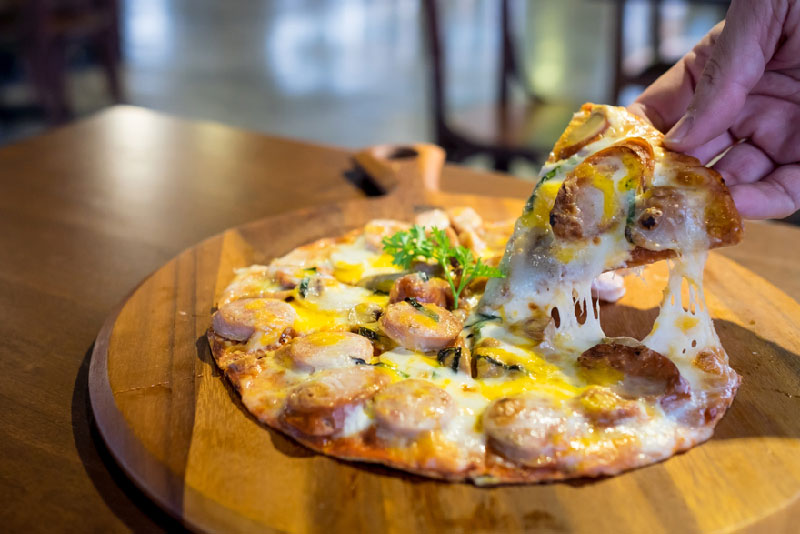 Every Chicagoan has a deep dish favorite, but there are far more options for pizza than just deep dish. New Haven-style at Piece in Wicker Park, Detroit-style at Fat Chris's in Andersonville, and pot pie-style at Chicago Pizza at Oven Grinder in Lincoln Parkare just a few of the deep dish alternatives. Chicago is a pizza city and every spot has their own way of doing it.
Winter is Not for Fashion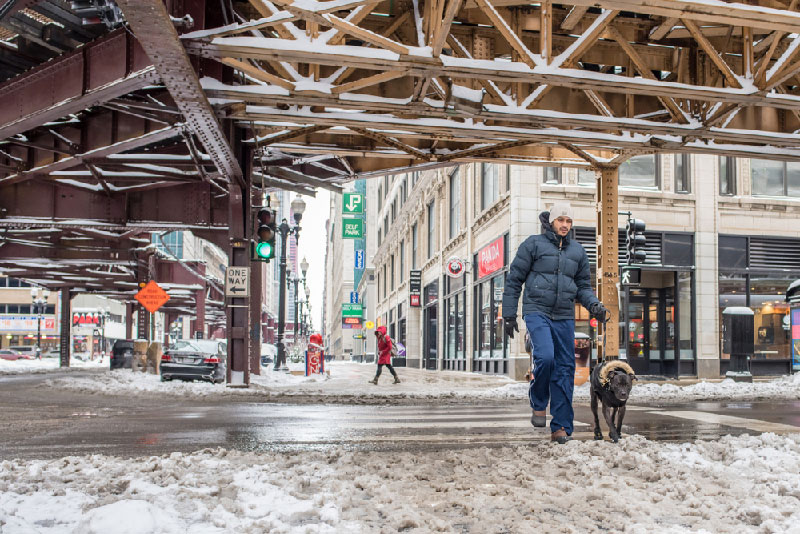 I grew up just an hour away from the city, but the winters were drastically different. In my first real Chicago winter I refused to get an ugly puffy coat, but it didn't take long for my mood to change. The winds off the lake and through the buildings downtown can be bone-chilling. The snow and ice melts and refreezes with mud on the streets and sidewalks. Snow can come and go at the drop of a hat. It's best to be prepared with a down coat, waterproof snow boots, a hat, scarf, and gloves at all times.
Sports Fans Know How to Party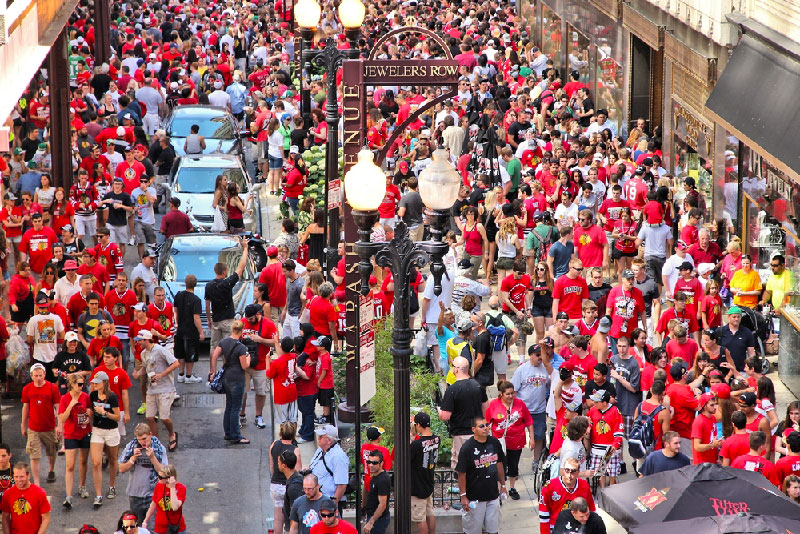 In my time living in the city limits, I saw three Blackhawk Stanley Cup championships and the holy grail Chicago Cubs World Series win. Each championship run and post-win celebration was equally exciting and exhausting. Parties took over the streets, Champagne was sprayed, Hawks fans played "Chelsea Dagger" on a constant loop, Cub's fans shed tears of joy, and the entire city of Chicago forgot about their actual responsibilities. Just imagine what a Bears Superbowl win would do to the city.
Drive Defensively or Not at All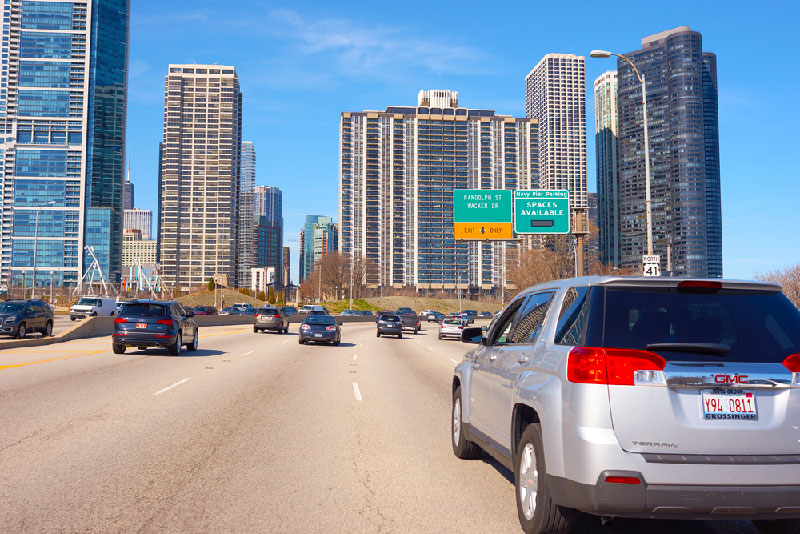 Chicago drivers are every man for themselves and newbies and out-of-towners have to learn to adapt. Chicago driving is not for the faint of heart, and it took me a couple years to feel comfortable behind the wheel—I'm still not a fan of driving in the Loop. It's a fine art to drive safely and defensively, and it certainly helps to know traffic patterns on highways and streets.
Chicagoans Stay for the Summers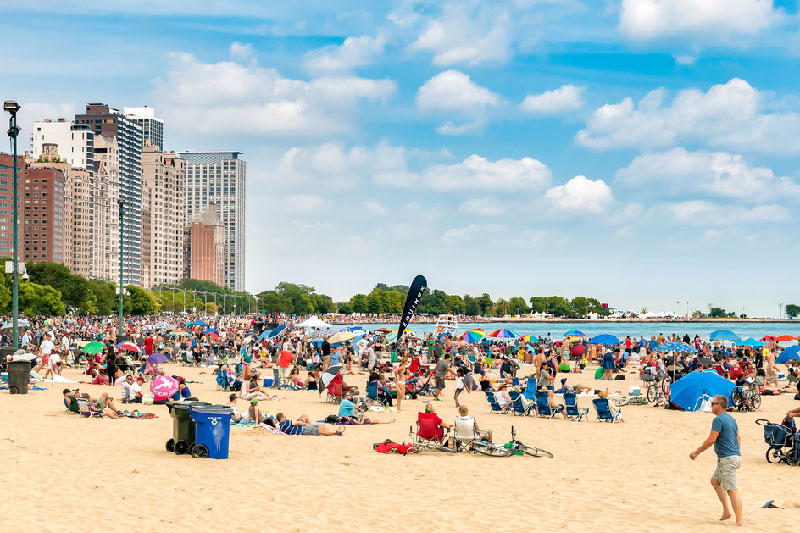 Winters can be beautiful, but they can also be brutal. Days are short and gray, and the seemingly only thing to do is eat and drink. But once the summer rolls around, people become friendlier, the streets are bustling with sidewalk seating at restaurants, and the lakeshore is teaming with runners, bikers, and sunbathers. Chicago summers make the dreary days of winter worth it, and we take full advantage.
It's a Big City With Midwestern Hospitality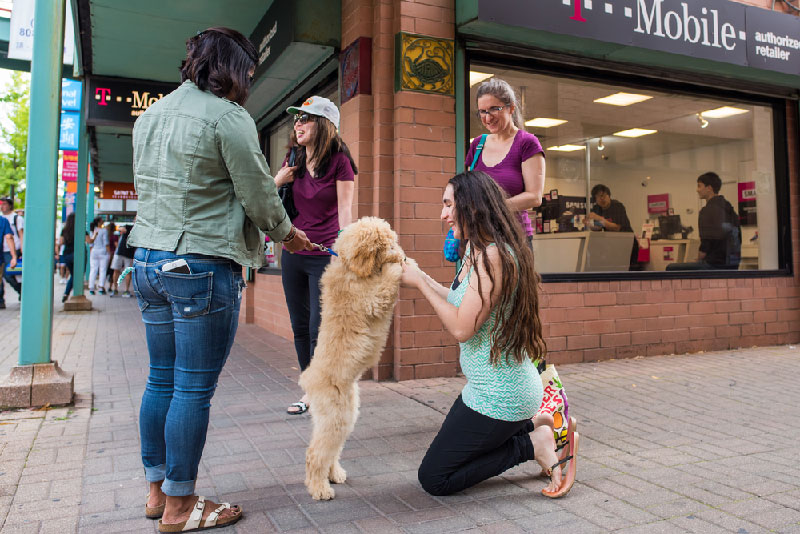 I've been to a lot of big cities and small towns, and there are few places where the people compare to Chicagoans. On the surface, Chicagoans may seem to be filled with road rage and "windy" politics, but deep-down true Chicagoans just want to be sure you're comfortable, well-fed, and have all the beverages you need. Chicagoans are warm and welcoming people, and parties are often "the more the merrier."