Las Vegas Real Estate
A Guide to Luxury Condos in Las Vegas
Now that the Raiders stadium is just over 15 percent done, it hasn't taken long for real estate professionals to start asking how the new team will affect the housing market. According to a recent report from the Las Vegas Review-Journal, the Raiders stadium won't make a huge impact on the market as a whole, but it will impact the luxury condo market.
"Individual home sellers should be cautious not to read too much into the stadium development," John McClelland, vice president of research for Coldwell Banker Premier, told the Review-Journal. "Most of the evidence we reviewed suggested little to no price impact at the valley level."
The so-called "Raiders Effect" may trickle down into other price tiers, but it's unlikely to be uniform. Still, there's lots of potential in the Las Vegas luxury condo market. Here are several neighborhoods where the impact is already visible.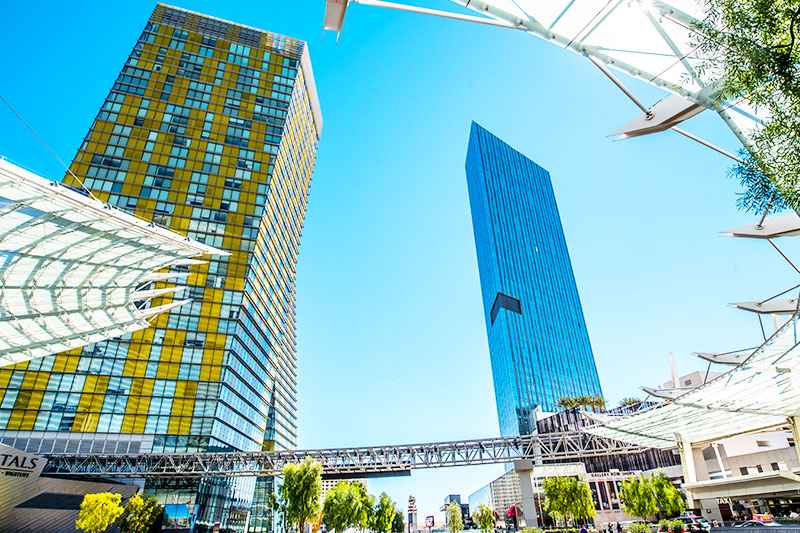 In Summerlin, the luxury market is already thriving with luxury condos and townhomes attracting millennials and baby boomers alike. At Mira Villa by Toll Brothers, where 103 luxury condos overlook Angel Park and TPC Las Vegas golf courses, resort-style amenities get top billing. Mira Villa includes condos ranging from 2,052 to 3,724 square feet with prices starting in the low $600s. For this price, residents get access to a clubhouse, pool, and spa as well as Summerlin's trail system. These spacious condos offer single-level living with gourmet kitchens and spacious verandas.
Toll Brothers also debuted Fairway Hills, a gated, luxury condo community that also offers spacious condos with up to 3,274 square feet of living space. Located in The Ridges, Fairway Hills has similar amenities with home prices starting in the high $600s.
Affinity by Lyon Homes is also a top choice for luxury condo buyers. Although the community offers detached homes, Moda, Evoke, and Revo are all condo and townhome communities with a distinctly high-end feel and homes starting at just 874 square feet.
Both Downtown and the Arts District are ideal neighborhoods to find more traditional luxury condos in the form of high-rises offering top-level views of The Strip. The Ogden has long been a favorite for local homebuyers who love living in Downtown. With units ranging from 1,180 to 2,044 square feet, design features include open floor plans, large terraces, and floor-to-ceiling windows.
And while The Juhl once rented their spaces, they now sell condo units with luxury amenities like a resort-style pool, movie theater, coworking space, and a rooftop terrace. Something these condo communities share is a prime location that allows residents to enjoy all of the Downtown amenities and attractions.
Meanwhile, in the Arts District, Soho Lofts was one of the first condo buildings constructed north of Sahara back in 2005. With only 112 units, it's not easy to get a space in Soho Lofts, but the 16-floor condo community offers prime views of The Strip via glass-enclosed terraces.
Because The Strip is home to such an abundance of high-rise luxury condos, this neighborhood in Las Vegas is an obvious choice for homebuyers who want to be in the center of it all. Just one block from The Strip, Panorama Towers has homes priced up to $3 million that range from 733 to over 4,000 square feet. This lux condo building offers lavish amenities like a resort-style pool, fitness center, and yoga studio.
At City Center, Veer Towers also offers luxury living in two, 37-story high-rise buildings with rooftop infinity pools, sun decks, and hot tubs.
Mandarin Oriental condos have a triple five-star rating, selling from $1.2 to $8 million. The 227 residences have floor-to-ceiling windows that showcase views of The Strip as well as private elevator access, among other luxury amenities.