Dallas-Ft. Worth Local Life
A Resident's Guide to Nightlife in Dallas-Fort Worth
Some cities have one nightlife-centric area, but in Dallas-Fort Worth, that's not the case. Since the city is so spread out, neighborhoods often have their own nightlife areas with distinct vibes and rhythms. Some are mostly country music-focused, others bring live rock music to the forefront, and others are LGBTQ-friendly. The DFW nightlife scene is diverse and if you know where to look, you'll find the best neighborhood for you.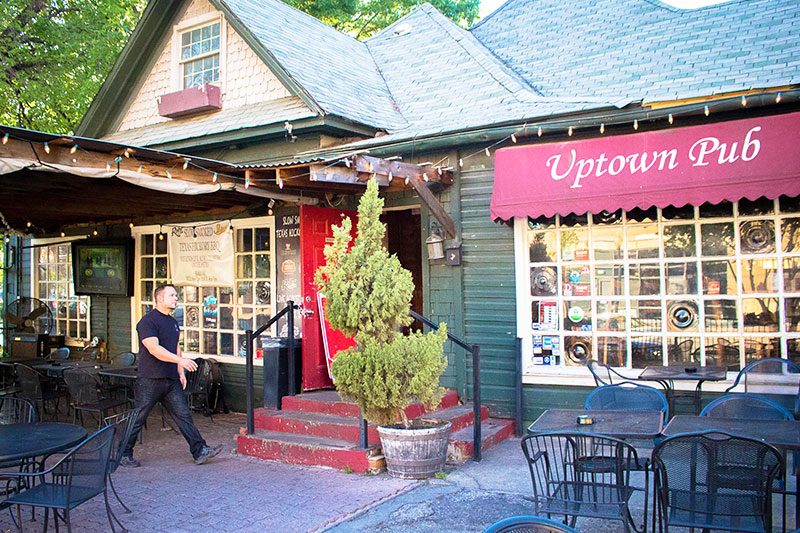 Uptown's nightlife centers on McKinney Avenue and extends from there. The compact neighborhood makes it easy for residents to bar hop any time of the week. The nightlife scene tends to draw young visitors in their 20s and SMU students, though the clientele varies at each bar. You'll find lively bars with patios like Blackfriar Pub and The Trophy Room, as well as laid-back lounges like Kung Fu Saloon or more club-centered venues like Concrete Cowboy.
In the Northside neighborhood of Fort Worth, there's the Fort Worth Stockyards, a gem of a nightlife area where you can still find some of the town's kitschy "Old West" roots. Billy Bob's is perhaps the most famous of the clubs and bars, featuring live country music and a large dance floor for two-stepping. There are plenty of other bars like Blue Agave Saloon, Stockyard's Tavern, PR's Saloon, and White Elephant Saloon that offer more intimate experiences while still maintaining the country-western theme the Stockyards are known for.
Live music has always played an integral role in the nightlife scene of Dallas' artsy Deep Ellum. Many of the bars here, like Twilite and Trees feature live rock, indie, or jazz all week. Deep Ellum's bars are intimate and non-pretentious for the most part, but in the past few years, upscale lounges and large bars like Harlowe MXM and Dot's Hop House have arrived. Even with these new establishments diverting slightly from the neighborhood's grungy ethos, Deep Ellum is still a casual nightlife area that welcomes all.
Lower Greenville's nightlife accurately reflects the residents who are drawn to the neighborhood—young professionals, hipsters, and young families, as well as socially and politically active older residents who appreciate a relaxed lifestyle. The bars of Lower Greenville are set up in small sections along Greenville Avenue. There are large patio bars like Truck Yard, rooftop bars like HG Sply Co., and dive bars like Single Wide and Old Crow. Laid-back is the name of the bar scene in Lower Greenville.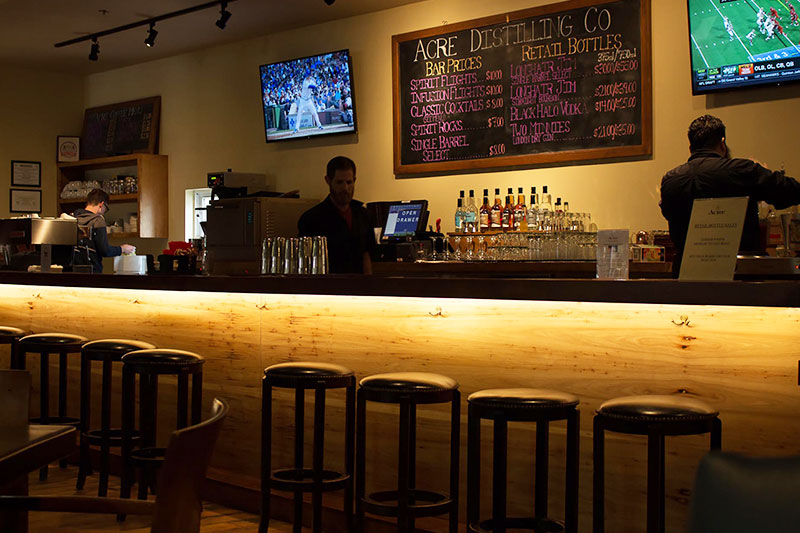 Downtown Fort Worth offers more diversity in nightlife options than its neighbor, the Stockyards. Most bars in the Downtown Fort Worth Area can be found along Houston Street though there are some scattered on nearby roads. Bars like Houston Street Bar & Patio and Whiskey & Rye provide laid-back beer-centric bar experiences. Studio 80 is the only 80s club in DFW, and Scat Jazz Lounge is perfect for jazz lovers
Addison is a popular nightlife destination for suburbanites and Dallas locals, offering a laid-back vibe in the larger, commercialized bars at Village on the Parkway near the Oaks North neighborhood. Yard House, Sherlock's Baker St. Pub, and The Social House are some popular chain bars. There's also Gloria's, a restaurant that turns into a club with salsa, merengue, and Latin music on the weekends. Besides Gloria's (which does have a dress code on Latin Nights), the Addison's casual nightlife scene allows you to hop between multiple bars throughout the night.
Bars and clubs in Oak Lawn are primarily located on Cedar Springs Road, and they're mostly gay and LGBTQ-friendly bars—which isn't too surprising as this is the road where Dallas Pride is held every year. Iconic gay bars include JR's Bar & Grill and the western bar The Round-Up Saloon. Sue Ellen's caters to a lesbian clientele, while Station 4 is Dallas' most popular drag show venue.