Austin Real Estate
Austin vs. Houston: Where to Live
Texas' cities count among the fastest-growing in the country, largely due to the Lone Star State's appealing incentives for businesses, inspiring enormous national (and international) employers like Apple, Dell, Tesla, and Whole Foods to grow their presences in Texas' economic sphere.
Austin, Texas' state capital, regularly gets attention from out-of-state media outlets and potential Texas transplants for its vibrant music scene, its impressive restaurants, and its overall "cool" factor. However, homebuyers with tight budgets may find Austin's real estate market somewhat daunting.
Other Texan cities like Houston offer abundant appeal to newcomers looking to save a few bucks—and this particular Central Texas metropolis (the fourth largest city in the United States) has much to offer aside from its affordable homes.
Read on to learn about how the cities fare in an Austin vs. Houston match-up in terms of purchasing power in each location and the amenities that make both cities such desirable locales.
Real Estate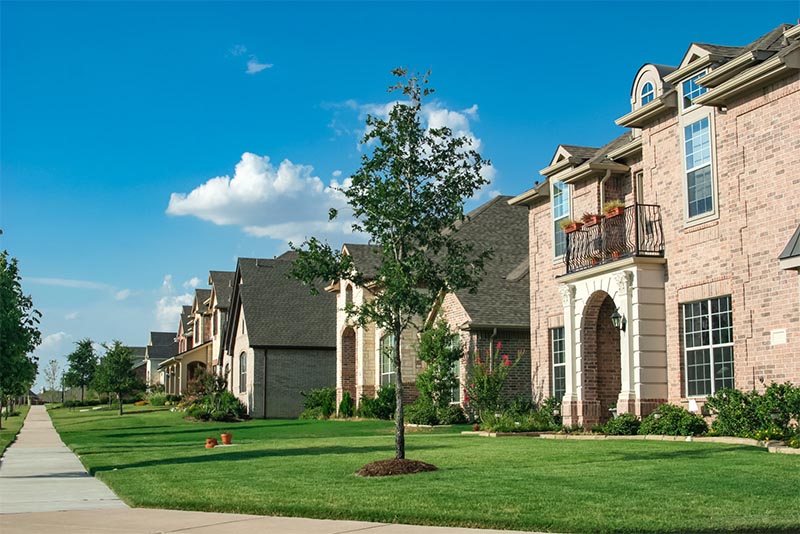 The cost-of-living difference between Austin and Houston is substantial; on average it's 19.1% more expensive to live in Austin than in Houston. Real estate largely accounts for Austin's pricey status; as of August 2020, the median sale price for homes within Austin city limits stood in the mid $400s. By contrast, Houston's median home sale price was in the mid $200s in June 2020.
The Austin neighborhood with the highest number of homes for sale is Downtown Austin. Newly renovated luxury condos make up the bulk of the housing inventory in this neighborhood, and the median sale price hovers in the low $800s, according to neighborhoods.com data.
As for Houston, the area with the greatest for-sale inventory is Atascocita, a suburban community located 30 minutes north of Houston's city limits. The median home value in Atascocita is in the high $200s, according to neighborhoods.com data, and most of the available housing comes in the form of single-family residences.
Another Houston neighborhood with plenty of houses for sale is in Memorial, an affluent area on the outskirts of the city proper that's best known for its proximity to parks and its convenience to Houston's shopping and commerce centers. Houses in Memorial sell for an average price in the high $500s, making it one of Houston's most expensive enclaves.
WINNER: Houston's available housing includes far more homes than you'll find in Austin, and the prices are substantially lower than the ones in Austin's low-vacancy market. For that reason, Houston represents a better investment for buyers.
Education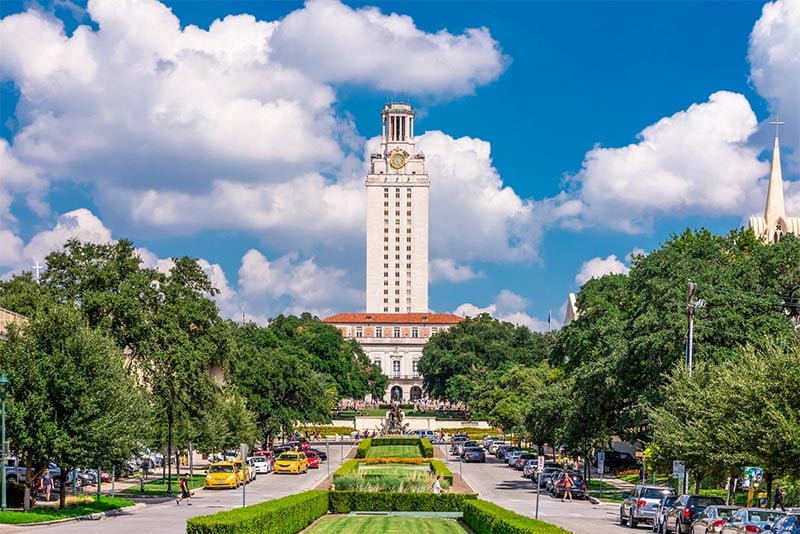 Both Austin and Houston can take pride in their local school districts. Currently, GreatSchools.org counts a whopping 1,950 public and private schools in the metro Houston area, with 11 schools receiving perfect 10 out of 10 ratings. By contrast, the metro Austin area includes only 715 K-12 schools, but six can claim 10 out of 10 ratings, giving Austin a higher percentage of top-rated schools than Houston.
As far as higher education is concerned, Houston hosts several colleges and universities, including Texas Southern University (Texas' largest historically Black college or university) and Rice University. Austin, however, has a stronger claim on the "college town" label than Houston, mainly because the University of Texas's flagship campus calls Austin home.
WINNER: Both areas are home to solid public schools and respected universities, but Austin's status as the home of UT academics (and UT football) gives it the win.
Transit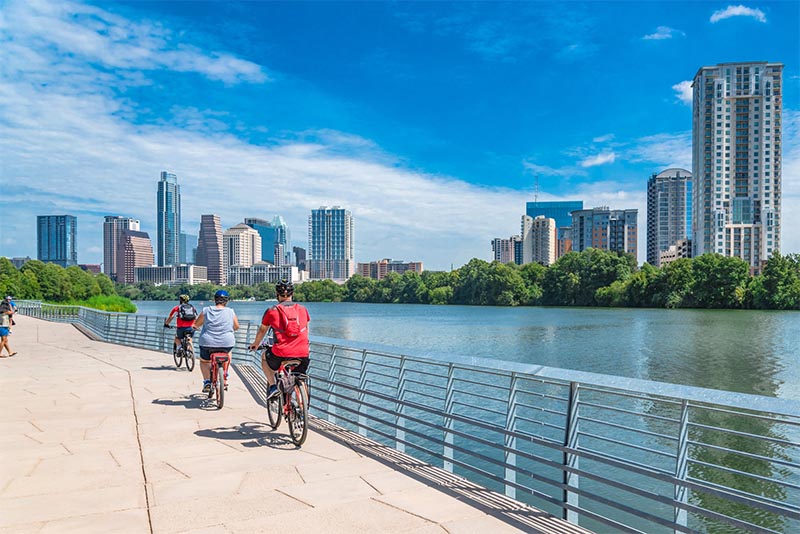 Both Austin and Houston residents rely on personal cars to get around, with the bulk of commuters driving from place to place. However, both cities also include mass transit options, which are growing in popularity as Austin and Houston welcome new residents.
According to data from the U.S. Census Bureau, Houston has one of Texas' worst average commute times, ringing in at 27.8 minutes. Austin's commuting situation is somewhat better, with commutes taking 24.9 minutes each way on average, but it's still in the bottom half of Texas' urban areas for commuting ease.
As far as mass transit goes, Houston provides the Metrorail, a network of buses and light rails designed to help locals get around town and come into Houston proper from the suburbs. Austin's CapMetro system includes buses as well as the MetroRail trains running between Downtown Austin and suburbs like Leander.
Bike-sharing and scooter-sharing programs are a major hit in Austin, with options like B-Cycle, Jump Bikes, Bird, and Lime to serve Austinites on the move. B-Cycle also has a presence in Houston, but it's taken a bit longer for this program to catch on with area workers and residents.
WINNER: Houston's light rail system drastically outperforms Austin's (and it serves far more riders). But Austin still has slightly more favorable commute times and better bike-share and scooter-share systems, so Austin comes out on top in this category.
Jobs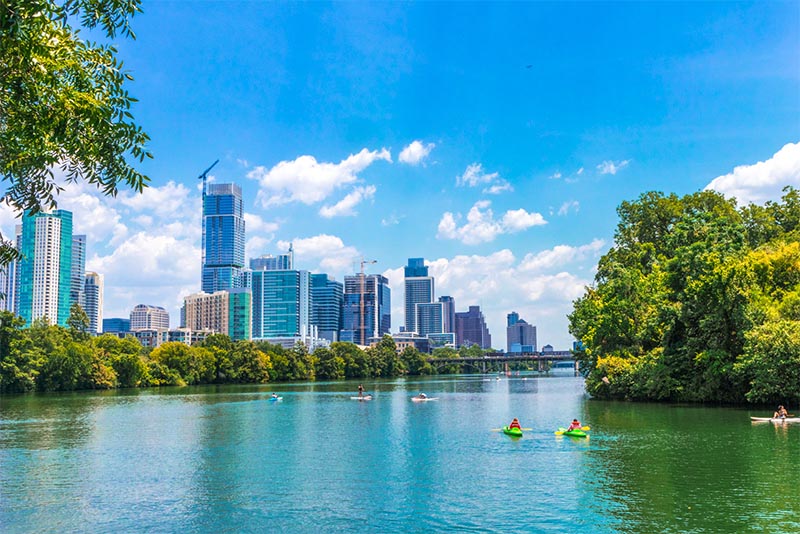 Especially during these precarious economic times, it makes perfect sense to consider a city's job market before deciding whether or not to make the move. Fortunately for anyone interested in relocating to Austin or Houston, both Texas cities have experienced significant job growth in the past several years.
Austin's employment numbers appear particularly dramatic, as the Lone Star capital has seen a 46% job growth throughout the last decade. Houston's longer-term growth numbers aren't quite on par with Austin's yet, but in terms of recent growth, Houston and Austin prove highly comparable (3.2% and 3.5% respectively).
Houston can also look forward to impressive job growth in the future, as BestPlaces.net estimates an impressive 30.9% increase in jobs. However, the exploding tech industry thriving in Austin continues to draw skilled workers, and the future job growth stats for Austin are currently at a massive 47%.
WINNER: Both cities can anticipate booming economies and healthy job growth in the future, but Austin's numbers put it atop nationwide lists of cities to watch, giving it a clear advantage.
Food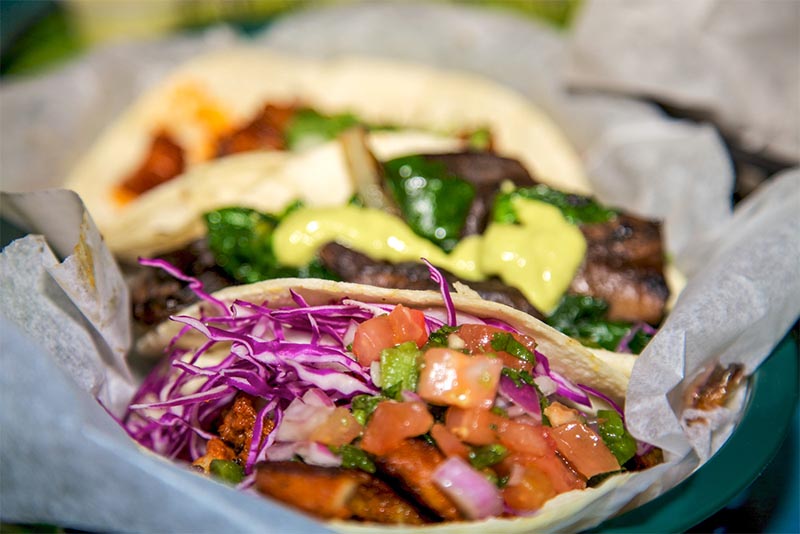 Austin's reputation as an iconic destination for regional food faves like breakfast tacos and barbecue is unparalleled, even within the state of Texas. Neighborhoods like East Austin and South Lamar attract locals and visitors alike for their remarkable eateries, ranging from super-casual food trucks to high-end boîtes.
The COVID pandemic has resulted in several closures and a shift in business practices, but Austin restaurants remain steadfast in their determination to deliver excellent food by the safest means possible.
Iconic barbecue temple Franklin Barbecue truly put East Austin on the map as a destination-worthy dining neighborhood. While this celebrated smoke joint isn't open for on-site dining, fans of Franklin's melt-in-your-mouth brisket can get their goods to-go via the restaurant's curbside pickup program.
The perfect breakfast tacos available at Veracruz All-Natural can still be purchased at the company's six Austin-area food trucks. Austin is also proving a vibrant site for pandemic-inspired pop-up eateries; from the juicy White Castle-inspired sliders at Golden Tiger to the high-brow spins on Taco Bell classics available at Taco Fuego, Austin's cleverest culinary minds won't stop creating delicious dishes, even in the wake of a once-in-a-lifetime pandemic.
While Austin gets a lot of credit for its unique food landscape, Houston has the benefit of lower real-estate prices, which allow up-and-coming chefs to operate restaurants without the burden of Austin-sized rent payments (an especially valuable benefit during the pandemic). Houston also contains legendary players in the Tex-Mex and barbecue worlds, including The Original Ninfa's, Blood Bros. BBQ, Burns Original BBQ, and Sylvia's Enchilada Kitchen.
Winner: Austin's reputation in the culinary scene speaks for itself, but food enthusiasts would be wise to keep an eye on Houston's ever-developing restaurant landscape.
Culture
Thanks to the pandemic, cultural experiences may be on the back burner right now. However, during "normal" times, you can quickly and easily see that Austin amply earns its unofficial title of the "Live Music Capital of the World."
Bars, restaurants, and performance venues throughout the city host local musicians on a nightly basis, with neighborhoods like East Austin, South Congress, and Zilker boasting especially high densities of live-music destinations.
If you'd like to stay up to date on Austin's music scene even while concert venues remain closed, then look to social media. Beloved local musicians like Jackie Venson, DJ Mel, and Bidi Bidi Banda are putting live performances up on their social media accounts, making them available on Facebook Live and YouTube.
Austin also includes an abundance of museums and galleries; when the city fully reopens, be sure to check out the lively gallery scene of East Austin, which rivals that of other major urban areas like Brooklyn, New York and Silver Lake, Los Angeles. Also, museums like the Blanton Museum of Art and The Contemporary Austin-Jones Center offer impressive permanent collections and visiting exhibits.
Not only does Houston have well-respected art museums like The Museum of Fine Arts, the Contemporary Arts Museum Houston, and the Menil Collection, but it's also quite famous for the quality of its science museums. The Houston Museum of Natural Sciences is a local favorite for both adults and children, and NASA's Houston Space Center features engaging exhibits sure to impress any fan of the cosmos.
WINNER: Austin's live music scene is peerless, but Houston's museums prove more destination-worthy than Austin's. For these reasons, we'll call this rivalry a draw.
The Bottom Line
Ultimately, both Austin and Houston offer plenty for prospective homebuyers to love. However, each city has pros and cons that must be considered. If you're focused on getting the most value for your money and on securing a strong financial investment, then you'll likely find more viable options in Houston. But if you want a (somewhat) easier commute and an excellent variety of post-pandemic dining and entertainment choices, then Austin might be the right move.