The Best Dallas-Fort Worth Neighborhoods for Families
The Best Dallas-Fort Worth Neighborhoods for Families
For easy access to culture and all the lifestyle features that are unique to living in a city, you already know you can find it in neighborhoods throughout the Dallas-Fort Worth metroplex. But can you do it with kids? Yes! Here are the urban neighborhoods that will save you from having to move to the 'burbs once kids are in the equation.
Lakewood is a real Dallas gem. Known for having one of the best elementary schools within DISD, Lakewood Elementary School, you'll find neighbors who are strongly committed to the kids in the community. Located along the edge of White Rock Lake, it's easy to love the many outdoor recreation activities in the area, like kayaking.
A more affordable alternative to Lakewood on the opposite side of White Rock Lake, Casa View still offers relatively easy access to the lake without the higher-priced homes. Home styles range from midcentury to newer, all without the typical suburban cookie-cutter look. The neighborhood has undergone a slow, steady renaissance over the past 15 years due to the investment of its tight-knit residents.
A standard for good reason, Preston Hollow offers an outstanding quality of life for those who can afford it (a certain former president lives in this area). You'll find an array of cultural activities, beautiful homes, and upscale shopping. Students here attend excellent public and private schools, many going on to prestigious universities.
Old East Dallas is a neighborhood where you come to stay. The diversity among housing styles includes everything from new attached homes to century-old bungalows. What makes this neighborhood ideal for families is there's a strong sense of community pride among the residents. Close to parks, entertainment, and historic sites, there's a lot to love.
Over the years, Lower Greenville has shed some of its seediness but still remains a place where artists and hippies are welcome. To be sure, this isn't a neighborhood for those who want the most sanitized version of city life for their kids; it's a colorful and vibrant place to live and a far cry from the cookie-cutter suburbs. A growing number of charter schools and gifted academies provide a diverse, high-quality school selection.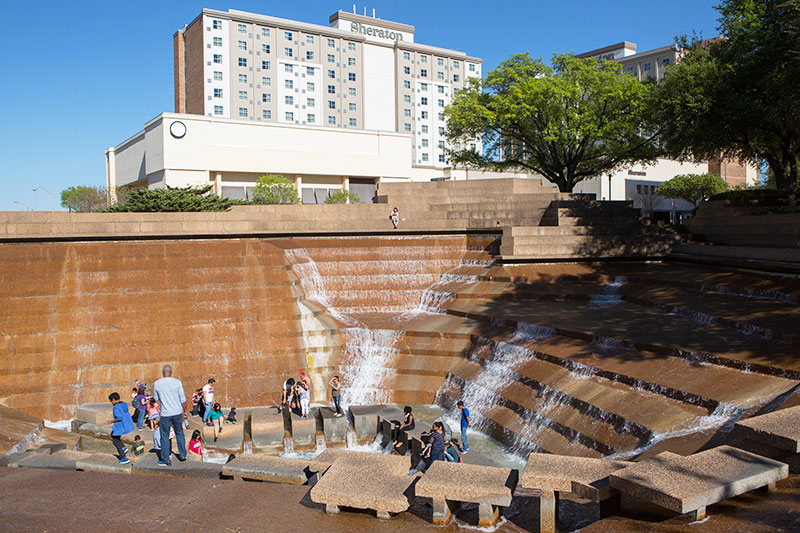 Nature lovers will appreciate this established community with large lawns, mature trees, and proximity to Overton Park and jogging trails. It's also near Texas Christian University as well as the upscale Shops at Clearfork. The neighborhood is a more affordable—but just as good—alternative to nearby Westcliff. Students are zoned to Paschal High, one of the top high schools in Fort Worth.
Considered an up-and-coming area, Fairmount's housing stock includes a large number of early-1900s Craftsman homes with gorgeous front porches—you can get either get a fixer-upper at a bargain or a move-in ready renovated home. Fairmount is also zoned to Paschal High. Wherever you live in Fairmount, kids will benefit from the easy access to the funky, thriving Magnolia area and museums and parks in the nearby Cultural District.