Chicago vs. Philadelphia: Where to Live
Chicago vs. Philadelphia: Where to Live
Philadelphia and Chicago are great choices for laid-back urbanites. Both cities are home to nationally renowned museums, UNESCO World Heritage Sites, and some of America's favorite sports teams. Philly and Chicago offer the best of both worlds, giving residents unique cultural experiences and city-living conveniences without the need to uproot and face a larger city like New York or L.A.
That being said, downtown Chicago offers residents a more "urban jungle" feel with modern architecture and sweeping skyscrapers. Because Chicago is often seen as the de-facto capital of the Midwest, it serves as an economic and cultural hub for the entire region.
On the other hand, Philadelphia is nestled between both Washington, DC and New York City. This gives the city a more relaxed atmosphere as opposed to its neighbors. Philadelphia was founded in 1682, making it one of the oldest cities in the nation. Today, the city has a unique mix of modern industrial architecture and colonial charm.
The question is: Which city is right for you? Below, we'll explore the Philadelphia and Chicago housing markets, school options, and more.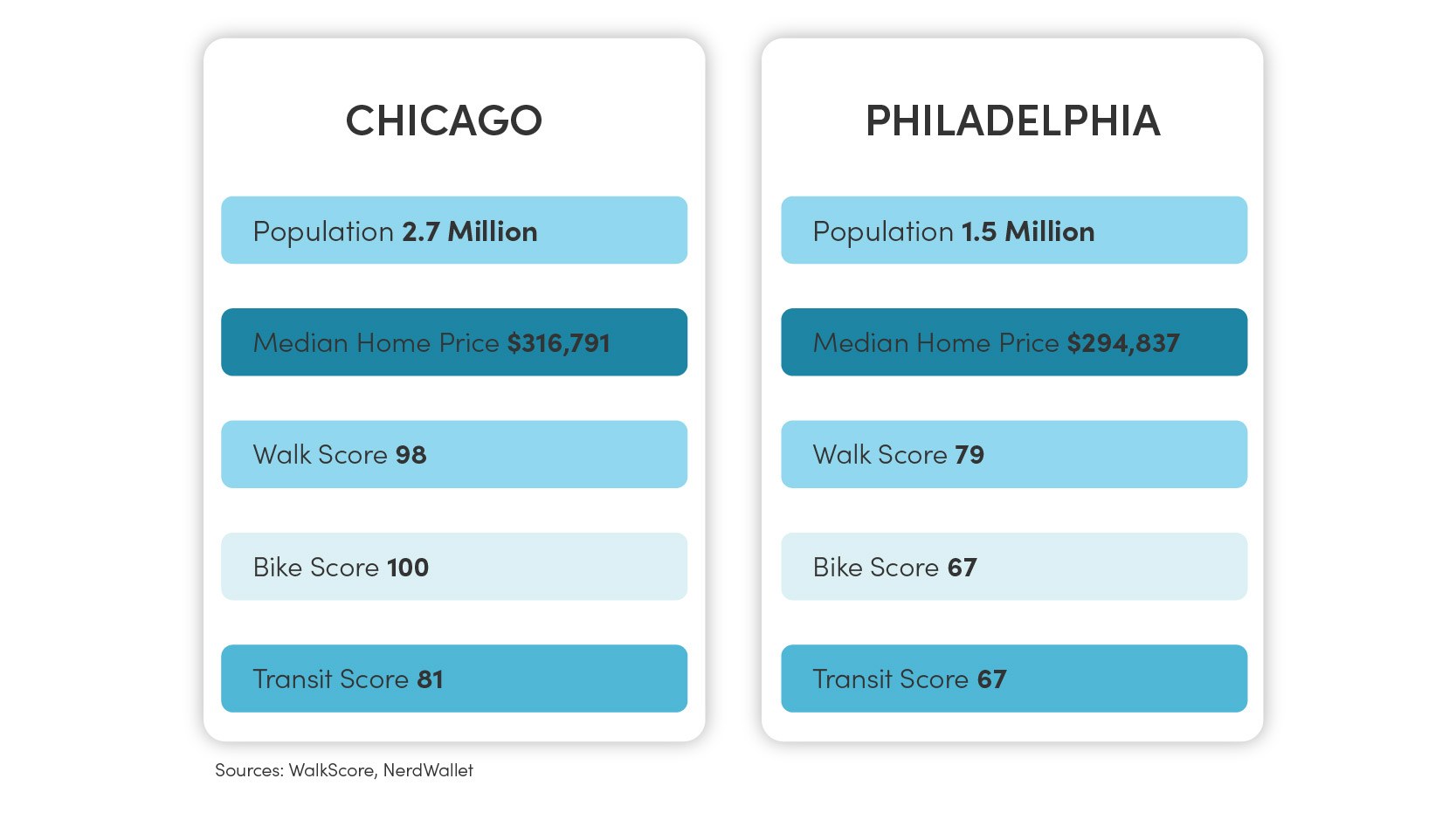 Real Estate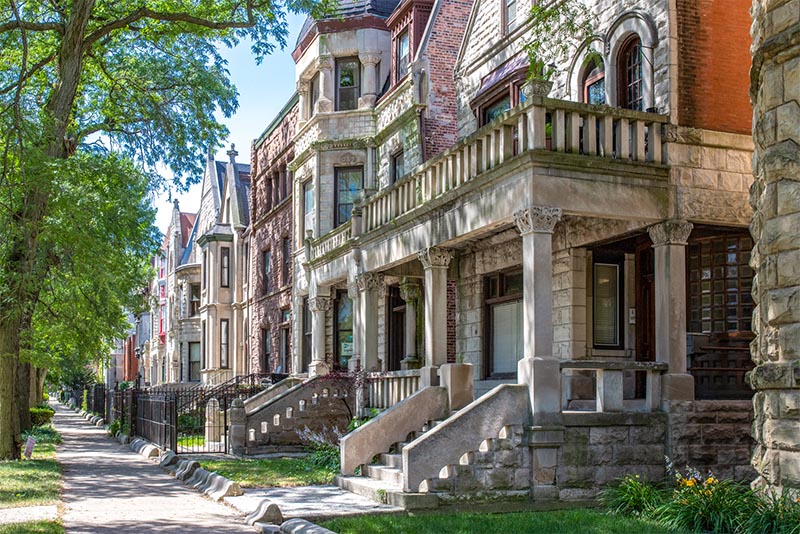 Chicago and Philadelphia are both major U.S. cities, so buyers should have no problem finding a great home in either location. However, homebuyers will find their dollar goes further in Philadelphia. On average, home prices in Chicago are 30% higher than in the City of Brotherly Love. The general cost of living is also slightly higher in Chicago.
The Chicago neighborhood with the highest number of homes for sale is Lakeview, where the median home price is in the low $400s. The neighborhood (as the name suggests) is located on the shores of Lake Michigan. Lakeview includes diverse enclaves such as Boystown, filled with LGBTQ-friendly bars and clubs, and Wrigleyville, where many residents can watch the Cubs play at Wrigley Field from their rooftops.
The Philadelphia neighborhood with the highest number of homes for sale is West Philadelphia, where the median home price is in the high $100s. This historic neighborhood is located right across the Schuylkill River from Philly's city center. While lots of us might remember that the Fresh Prince of Bel-Air was from "West Philadelphia, born and raised," the neighborhood has plenty of other claims to fame. It's home to the University of Pennsylvania, the Philadelphia Zoo, and The Mann Music Center.
Winner: Both cities have plenty of homes for sale in historic neighborhoods. However, Philadelphia's affordability makes it the winner here.
Education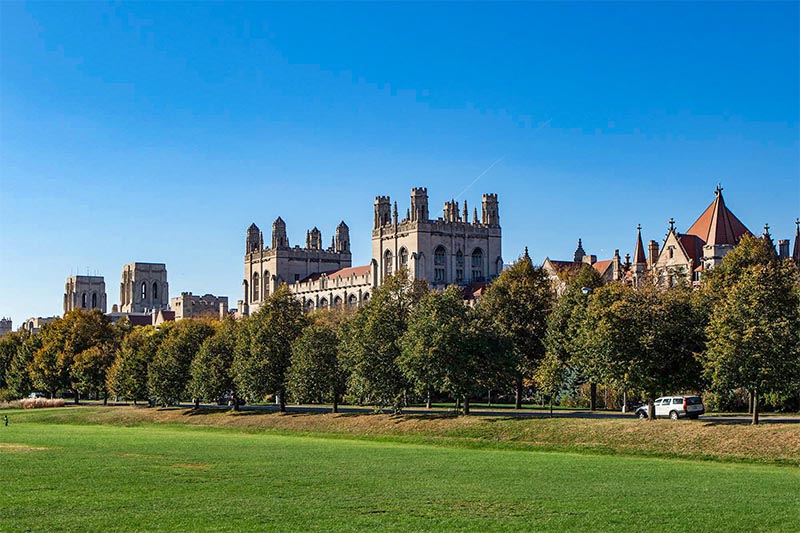 Chicago and Philadelphia both offer plenty of school options, whether families are looking for public district schools, public charter schools, or private options. Parents who are willing to shop around for the right school should have no problem in either location. That being said, Chicago's public schools tend to perform better overall, with over a dozen top-rated options available. Chicago's public schools also have higher test score ratings than Philadelphia's public schools.
However, Philadelphia has better options for university students. The city is home to the University of Pennsylvania, an Ivy League school that's one of the top universities in the U.S. Temple University and Drexel University are also based in Philadelphia. These three large universities make the city as a whole very welcoming to college students. Cities like Washington, DC, New York City, and Boston are also easily accessible to Philly residents, which can be helpful to post-graduates completing research projects.
One of the nation's top universities, The University of Chicago is located in Chicago's Hyde Park neighborhood. The city is also home to smaller universities such as Loyola University, Roosevelt University, DePaul University, and the University of Illinois at Chicago. However, the most notable Chicagoland school, Northwestern University, is located outside the city in Evanston.
Winner: Chicago's public schools make the city a winner among families. Both cities are home to top universities, but Philadelphia slightly edges out Chicago because it can claim an Ivy League contender.
Transit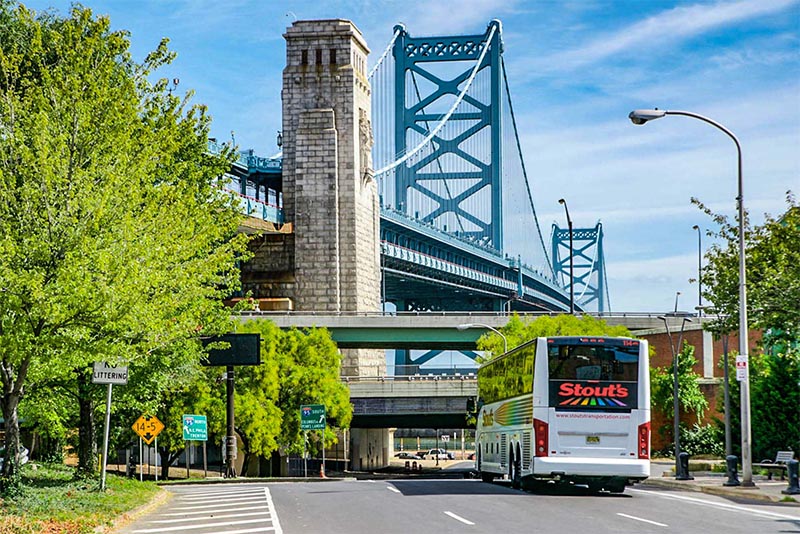 Residents of both Chicago and Philadelphia depend on public transport to get around. While plenty of residents drive as well, Chicago and Philly are both known as high-traffic cities, which often makes commuting by car more trouble than it's worth.
The good news is both cities have dependable public transportation options for quick, easy travel. Chicago's public transport is run by the Chicago Transit Authority (CTA). They offer a large network of city buses and trains. Full-price train fare in Chicago is $2.50 per ride, and full-price bus fare is $2.25 per ride. However, frequent commuters can buy CTA passes to ride at a reduced rate.
Philadelphia's public transportation is run by the Southern Pennsylvania Transit Authority (SEPTA). This system runs all through Philadelphia and also operates in the surrounding areas, making multiple cities easily accessible from downtown Philadelphia. SEPTA operates an underground subway and bus network as well as regional trains and above-ground trolleys. Subway, bus, and trolley fares are all $2.50 in the city. However, regional fares will vary based on the distance traveled.
Philadelphia is also easily connected to other East Coast cities via Amtrak. Because these cities have public transportation systems as well, Philadelphia residents can easily visit surrounding cities without needing a car.
Winner: Both cities have great public transportation options. However, Philadelphia's large network of transportation options and train access to other East Coast cities makes it the winner.
Food and Culture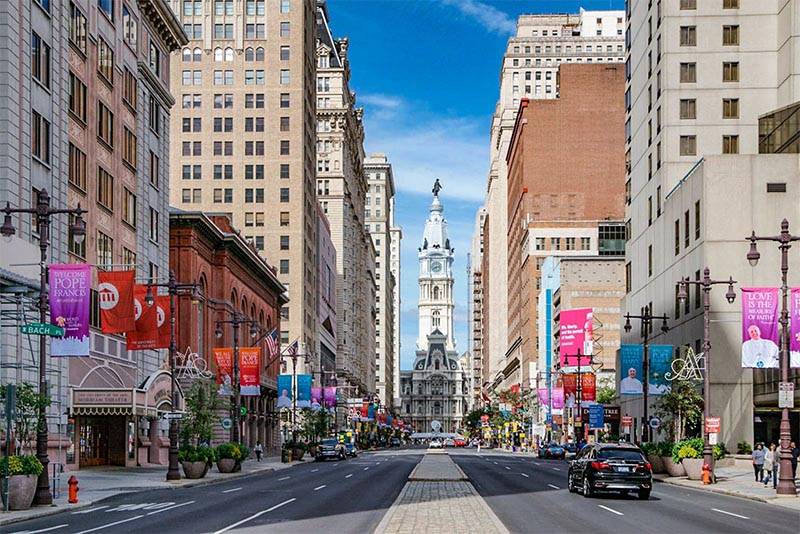 Chicago has plenty of options for great dining. The city's hottest fine-dining spots—including "Top Chef" winner Stephanie Izard's Girl and the Goat—are concentrated on Randolph Street's Restaurant Row in the Fulton Market neighborhood.
Philadelphia also has a thriving culinary scene. Locals love places like Vernick Food and Drink on Walnut Street for fresh seafood and New American cuisine. There's also Zahav, an Israeli favorite, and Relish, which features soul food and craft cocktails with live jazz. The diversity of Philadelphia is reflected in the large number of multicultural restaurants.
Chicago also has plenty of cultural spots to explore. Tourists will love seeing the iconic, photo-ready Navy Pier and Cloud Gate sculpture (better known as "The Bean") inside Millennium Park, while the West Side neighborhood of Pilsen offers a more authentic look at local art and culture. Major museums like the Field Museum of Natural History and the Art Institute of Chicago also offer cultural experiences.
The Philadelphia Museum of Art and The Franklin Institute are cultural staples in the city. Families will also love the Please Touch Museum, which offers unique, hands-on science exhibits for kids. However, Philadelphia is best known for its historical significance. Visitors can step back in time by visiting the Liberty Bell, Independence Hall, the Betsey Ross House, and Elfreth's Alley, the oldest continuously inhabited street in the U.S.
Winner: Both cities offer plenty of museums and restaurants, but Philadelphia wins for the city's historical significance.
The Bottom Line
Chicago and Philadelphia both have numerous cultural offerings, well-maintained public transport systems, and welcoming, diverse communities. Prices are better in Philadelphia, and residents love the easy access to other major cities. However, Chicago's great public schools make the city a top choice for families.