Consider Moving to These 5 Cool Neighborhoods in Atlanta
Consider Moving to These 5 Cool Neighborhoods in Atlanta
Atlanta, as big and sprawling as it is, can be overwhelming for newcomers figuring out where to live. There's a lot going on in this city, and it goes way beyond the big corporations and chain restaurants that some ATL naysayers believe is all it has.
Because of the size of this Southern metropolis and its booming industries, there are plenty of cool neighborhoods full of interesting people, thriving cultures, and fun things to do. If you're thinking of moving to the ATL, here are some of the coolest neighborhoods to consider.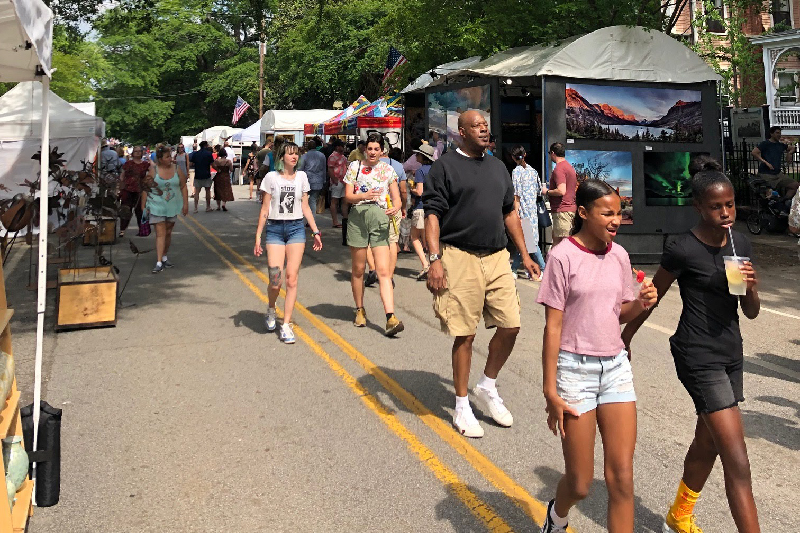 Inman Park is a total babe in intown Atlanta. One of the best things to do here is just walk around this historic neighborhood; it was the first designated suburb of Atlanta and the founders of Coca-Cola once lived here. There are gorgeous, ornate Victorian mansions interspersed with quaint Craftsman-style bungalows and big, beautiful oak trees. It's very walkable with great restaurants, bars, cafes, and of course, its eponymous park.
Start off the day at Proof Bakeshop, which has excellent coffee, pastries, bread, and a large, airy space for relaxing or getting some work done. Krog Street Market, a massive mixed-use development housed in an old warehouse, also makes its home in the neighborhood. In addition to its great bars and restaurants, (try Ticonderoga Club, Watchman's, or Superica), the market has boutiques with locally made items. And right outside of the market, there's an entrance to the BeltLine, a paved pathway accessible by foot, bike, or scooter.
The Inman Park Festival happens every spring, and it's one of Atlanta's biggest and most popular neighborhood festivals. The event features food and drinks, tons of local vendors selling handmade crafts, activities for kids, and three stages featuring local bands.
Also Check Out: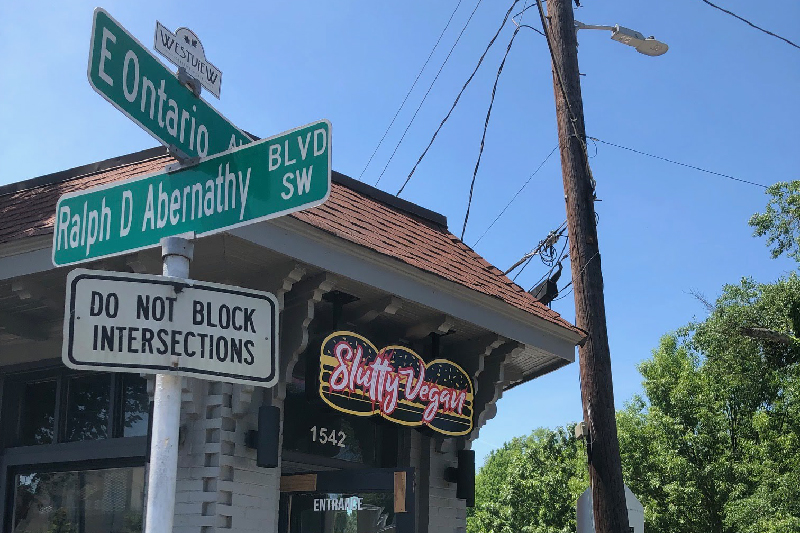 Upon setting foot in the Old Fourth Ward, it's not hard to see why this is one of Atlanta's hippest neighborhoods. It's splashed edge to edge with colorful street art, and it's home to some of the best boutique bars and restaurants. The most notable restaurant here is Staplehouse, whose innovative, artistic dishes have earned it national acclaim. (Note: To snag a table here you have to prepay for a reservation online when slots are released on the second Friday of the month.)
O4W is also home to Ponce City Market, the massive multi-use indoor market housing bars, restaurants, shops, and office spaces, which also leads out to another BeltLine entrance. After exploring the market's indoor space head to the rooftop for 9 Mile Station, where you can have drinks and play mini-golf with stellar views of the city.
Also Check Out: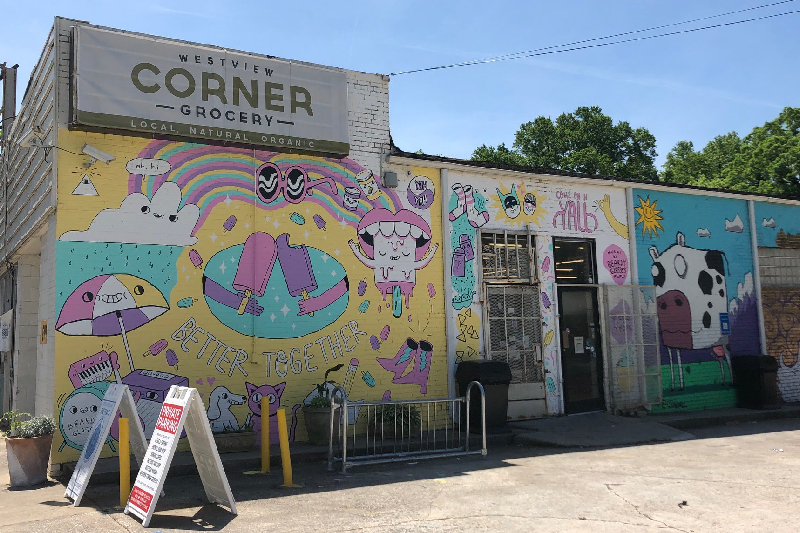 Westview is a neighborhood in Southwest Atlanta that has been around for a while, but only recently have people other than long-time residents become hip to its appeal.
Westview is named after the nearly 600-acre Westview Cemetery, the largest civilian burial ground in the South that now serves as a popular walking and meeting spot. The houses in these neighborhoods are charming bungalows with Victorian touches, and they're more affordable than some other intown neighborhoods.
Atlanta has fantastic options for vegetarian and vegan food, and Westview has some of the best. The much-hyped Slutty Vegan plant-based burger stand serves elaborate renditions of the Impossible Burger with every vegan accompaniment one could imagine from vegan cheese to "bacon" and "shrimp." There's a line down the block every day it's open, so be prepared to post up and wait your turn.
Also Check Out: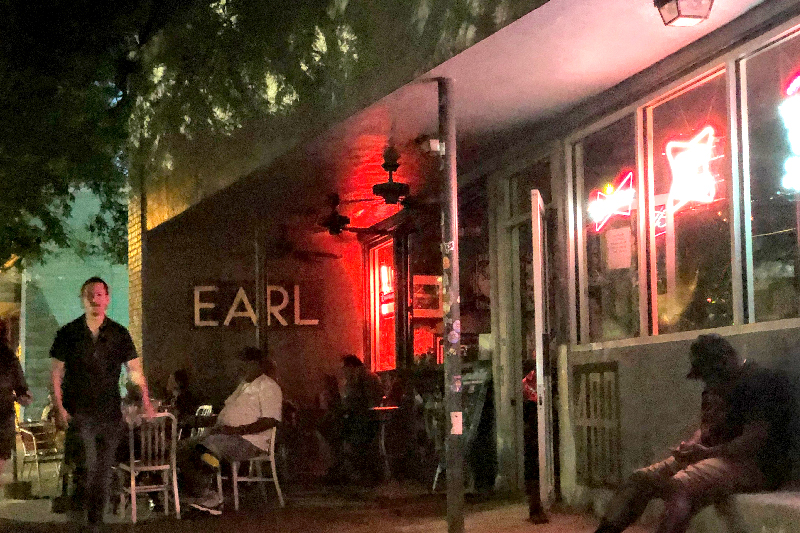 East Atlanta feels like its own little town within Atlanta. There are quaint homes, lots of trees, and the commercial district East Atlanta Village. There's so much to do here, yet it still has the undiscovered vibe of a hidden gem neighborhood.
Packed into this little area is a wide variety of casual restaurants spanning global cuisines like Thai, Vietnamese, Korean, and Mexican, plus elevated bar food and American bistro fare. You'll also find New York-caliber bagels, coffee, breakfast spots, and Neapolitan-style pizza.
Although small, EAV is also a destination for live music lovers. The neighborhood is home to two of the city's small venues, The EARL and 529, which host shows by local and touring rock bands. For karaoke, dancing and general shenanigans, Mary's, consistently regarded as Atlanta's best gay bar, is where it's at.
Also Check Out: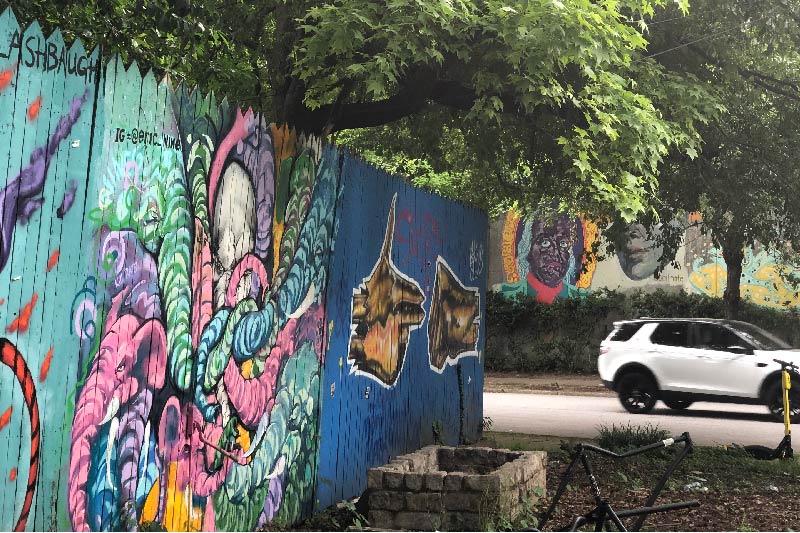 Just up the road from East Atlanta is Cabbagetown, where artists outside the cultural mainstream mingle with long-time residents. It's an adorable, quirky neighborhood that very much has its own thing going on with colorful shotgun houses and a bohemian vibe.
With murals covering the Krog Street Tunnel, this neighborhood is known as Atlanta's burgeoning arts district. Cabbagetown draws muralists to the neighborhood for the annual Forward Warrior, a public painting event and block party. Another quintessentially Cabbagetown sight is the old cotton mill complex that was converted into loft apartments in the 1990s.
Cabbagetown's signature neighborhood event is Chomp and Stomp, a massive chili cook-off and Bluegrass music festival that happens in the fall and draws visitors from all across Atlanta.
Also Check Out: