Houston Real Estate: How the Housing Market Changed After Hurricane Harvey
Houston Real Estate: How the Housing Market Changed After Hurricane Harvey
Hurricane Harvey's devastating effects linger in Houston 17 months later. The city and its citizens have been hard at work rebuilding, not only in an attempt to restore what was lost in the storm, but to prepare for future floods by building better and smarter than before.
Unsurprisingly, Hurricane Harvey greatly impacted the city's housing market, the full extent of which won't be known for many years to come. Real estate data is impossible to interpret without the context of the storm. For example, factors that once pointed to a strong market, like the number of homes for sale in a particular neighborhood, could now be an indicator of flooded, hard to sell inventory.
The homebuying process is stressful enough as is, but those looking to buy in Houston have an extra step to take. This guide will help you make sense of Houston's post-Harvey housing market.
Houston Still Has a Large Housing Demand...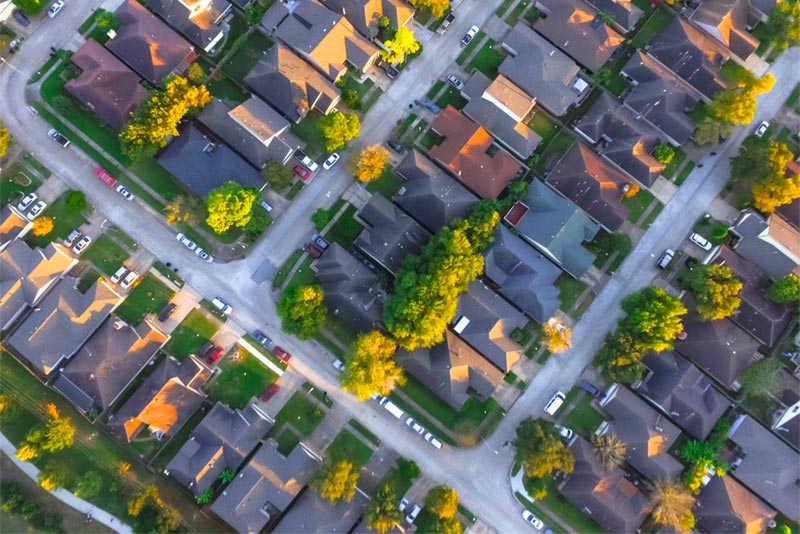 Tied with Hurricane Katrina for the costliest tropical cyclone in history, Hurricane Harvey caused $125 billion in damage. However, Houston is not expected to suffer the same fate as post-Katrina New Orleans when the city lost over half of its population and has yet to regain it 13 years later.
Houston is the fourth most populous city in the country, on pace to become the third, and that growth shows no sign of slowing down. Hurricane Harvey displaced people, some of whom have chosen not to return, but the storm has not deterred prospective residents from moving to Houston.
The largest contributing factor to this phenomenon is the economy. Houston's economy quickly rebounded after Harvey, and it's not expected to suffer any long-term effects. Also, Houston's post-Harvey job growth isn't just good—it's the best in the nation.
The Houston Business Journal reported that from October 2017 to October 2018, job growth was 3.9 percent more than the same period from the previous year. Houston is dominated by booming industries like energy, healthcare, business, and technology, and these jobs easily attract out-of-town homebuyers.
…but Inventory Is Low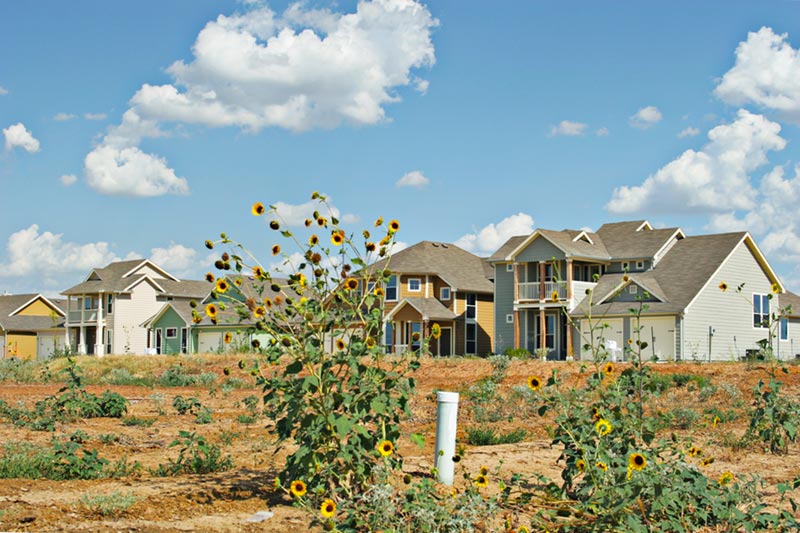 There is clearly a large demand for Houston real estate, but the supply isn't as plentiful as it was before the storm. Houston's housing inventory dipped to a 3.7 months supply immediately following the hurricane. Months of supply indicates the amount of time it would take to sell all the inventory in an individual market. Generally speaking, a balanced market has a 5 months supply—fewer than that indicates a dearth of inventory and a market that favors sellers over buyers.
The low number can be attributed to the sudden demand for housing after Harvey. Many residents who suffered home damage decided to cut their losses, choosing to re-buy instead of rebuild. Hurricane victims quickly snatched up available inventory resulting in shrinking numbers.
Neighborhoods most affected by the storm have been especially vulnerable to inventory loss. World Property Journal noted that inventory has been steadily decreasing in areas where more than 20 percent of homes sustained damage including Memorial, Eastex-Jensen, and Bellaire.
As of November 2018, Houston has a 3.9 months supply overall, which is slightly higher than it was following the storm, according to the Houston Business Journal. So, while the market has yet to regain pre-storm numbers, things are looking up.
Home Starts Are Strong but Come With Harvey-Related Stipulations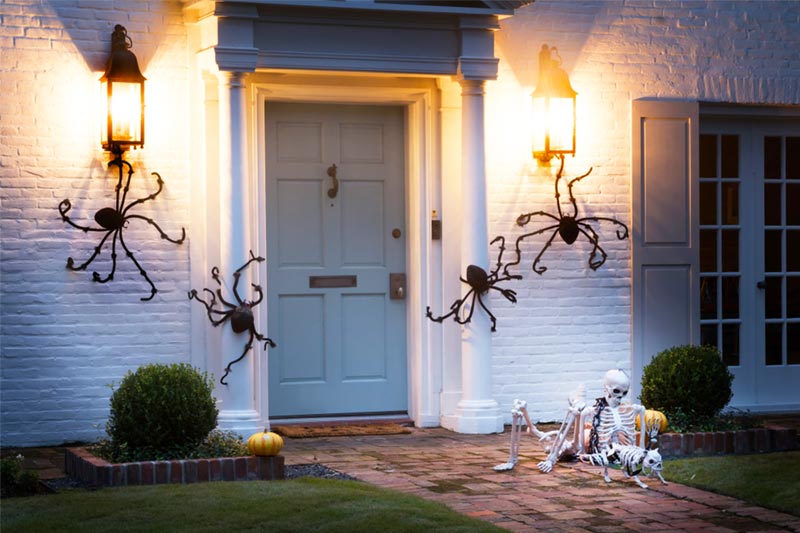 While current housing inventory is down, new home starts are higher than ever. According to data released by Metrostudy, Houston ranks second in the nation for housing starts, behind Dallas/Fort Worth. In the second quarter of 2018, the amount of Houston home starts grew 6.8 percent compared with the same period the year before.
This is good news for homebuyers wanting to build fresh, and it will help mitigate the inventory supply problem. However, those planning to build within the 100- and 500-year floodplains—areas with 1 percent and 0.2 percent chances of flooding each year, respectively—have to follow stricter construction requirements.
New structures will have to be built 2 feet above flood level thanks to a controversial amendment passed by the Houston City Council. The rule took effect in September 2018, and it's estimated to cost homebuyers an extra $11,000-$32,000. Homebuyers who shell out for preventative measures now could be spared during the next storm—and in America's flood capital, it may be worth the price.
Harvey-related consequences are also affecting the time it takes to build a new home. Forbes estimates homes are taking four to eight weeks longer to build due to labor shortages. Specialty laborers and carpenters are currently busy rebuilding damaged homes leaving new home builders struggling to find available workers. Fortunately, this shortage isn't expected to last much longer.
How Harvey Will Directly Affect Homebuyers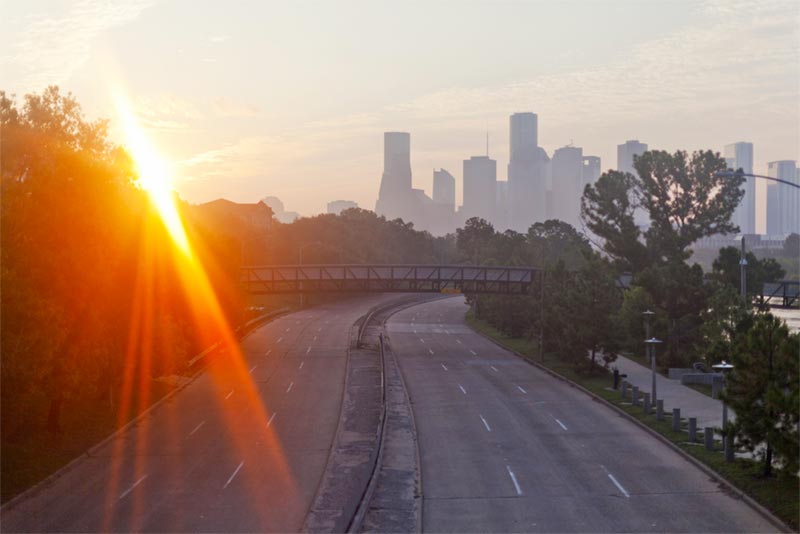 In sum, homebuyers have fewer houses to choose from, but the inventory is rising with the second most new home starts in the nation. Those who choose to build will have the high added cost of building, but that should keep them dry in the long run.
Those hoping for a post-Harvey deal are out of luck. There's still a huge demand for Houston real estate, and property values—even in Harvey-affected areas—are rising. Compared to November 2017, the median price of a single-family home in Houston rose 4.4 percent to $235,000.
Despite the immediate consequences of Harvey, which stalled home sales and skewed real estate data, the Houston Association of Realtors estimates that Houston is on track for a record year. Single-family home sales are up 4.6 percent this year compared to last year. The luxury market, with homes priced $750,000 and higher, saw the largest growth at a 12.3 percent increase compared to 2017. This is a sign of a healthy recovery and indicates an eventual return to normalcy on the horizon.
Hurricane Harvey caused major but short-term damage and long term effects are impossible to predict. For now, however, homebuyers can expect more of the same in Houston.