Houston Real Estate
What Houston Neighborhood to Live in Based on Where You Work
Even after an oil industry downturn and Hurricane Harvey, Houston is a city known for its strong economy and job opportunities. Transplants landing in Houston for work can be overwhelmed choosing among all the flourishing neighborhoods, but we've narrowed down what ones you should consider depending on your industry.
Healthcare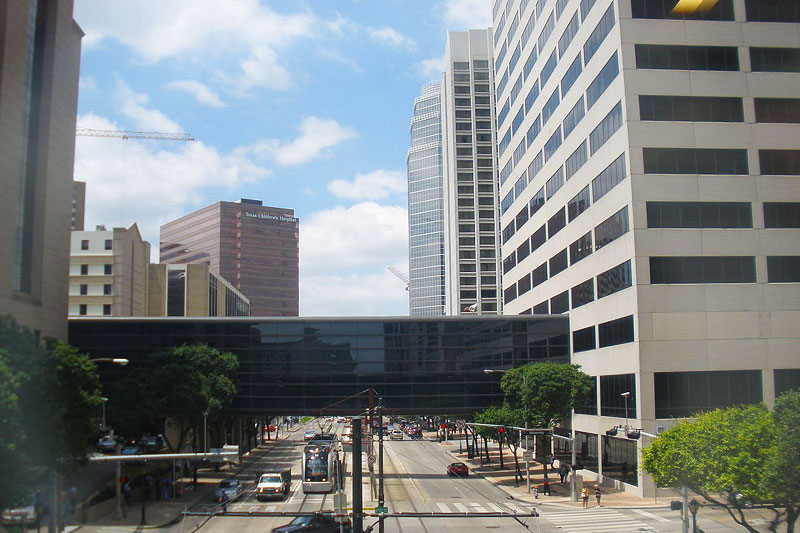 Healthcare is Houston's largest industry. The Medical District—home to numerous hospitals, medical schools, and cutting edge research institutions—employs over 100,000 medical professionals, many of whom opt to live in the neighborhood for easy access to work, school, and labs. Since dozens of healthcare facilities pack into roughly 2 square miles of space, commuting is quick. Those wanting to avoid traffic can even bike to work.
The Medical District also offers after-work extracurriculars. The Texas Medical Center Orchestra, founded as a creative outlet for healthcare professionals, is comprised of physicians, nurses, dentists, social workers, and others. TMCO performs in nearby Miller Outdoor Theater and in Downtown's Theater District, conveniently accessible via the Metrorail.
While the Medical District is densely populated with hospitals and other facilities, it's not all asphalt. Bordering Hermann Park offers 445-acres of outdoor tranquility, and Brays Bayou—a 30-mile greenway for hiking, biking, and kyaking—bisects the neighborhood.
Real estate prices are anywhere from $62,000 to $840,000, accomodating a wide range of professionals in the medical field and making the neighborhood one of the most affordable in Houston's Inner-Loop. Home types mostly include modern condos and other attached homes, but there are some single-family homes.
Energy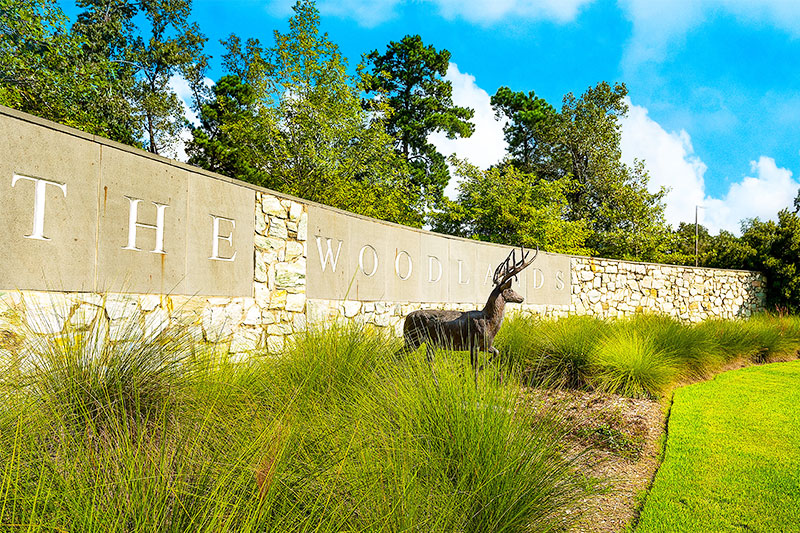 More and more oil and gas companies are moving out of the city center and into the suburbs. The Woodlands, made up of villages each with their own town centers, is a prosperous master-planned community and a prime residential area for more established energy industry employees. With plenty of amenities and 30 schools to choose from, The Woodlands is one of the best places to raise a family.
Homebuyers can expect to pay between $95,000 and $7,000,000 for spacious standalone homes with multi-car garages, sprawling backyards, and in-ground pools. The Woodlands is one of the more expensive suburbs of Houston, but the overall cost of living is significantly less than most places in the city.
Nicknamed the Energy Capital of the World, Houston contains over 4,500 energy-related companies. Many are headquartered Downtown or in the Energy Corridor, a business district hosting 300 companies with nearly 100,000 employees. A large concentration of the city's energy workers live in Memorial Park/Washington Corridor because it's a residential area sandwiched between both industry hubs.
The neighborhood's luxurious three-story townhomes and single-family bungalows are priced between $175,000 and $3.9 million with median sale price of $406,950. Bars and restaurants line Washington Avenue offering an array of after-work happy hour spots and a vibrant nightlife scene. The neighborhood is one of the most dog-friendly and bike-friendly in the city. Also, Memorial Park and Buffalo Bayou, enormous urban greenspaces, are playgrounds for those who lead active lifestyles.
Technology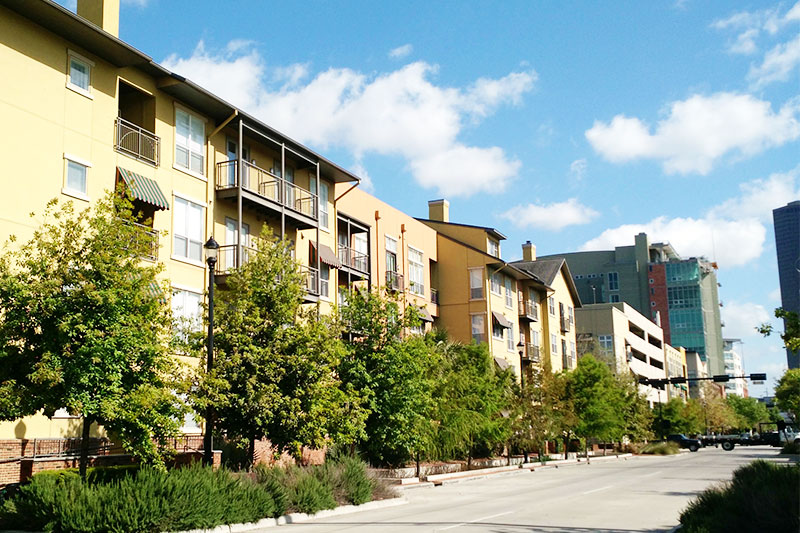 The majority of Houston's 1,000-plus tech companies are located Downtown. However, that may soon change. Those who work in the technology industry are forward thinkers, and the future nexus of tech is Midtown. A project seeking to transform nearly 10 acres surrounding the long abandoned Sears building is currently underway. When the project is complete, Midtown will be dubbed the Innovation District. The site, owned by Rice University, hopes to attract techies, startups, and entrepreneurs to Houston.
Until then, Midtown has plenty of amenities appealing to those working in the tech sector. Wi+CoWork is a collaborative workspace housed in a cozy mid century dwelling. The two-story space includes open lounges, private offices, conference rooms, a full kitchen, bi-level verandas, and a dog-friendly yard—offering a homier ambience than stuffy corporate offices.
Midtown is central to the city's top colleges and universities. Houston Community College with courses in computer programming, cybersecurity, and engineering is stationed right in the neighborhood, while Rice University and the University of Houston are located within a 3-mile radius.
Residential options in the neighborhood include sleek urban lofts, modern condos, and 20th century single-family homes priced between $125,000 and $1.2 million, providing a much cheaper alternative to living Downtown while enjoying many of the same features.