How Dallas-Fort Worth is Becoming the New Center for Music Festivals
When you think about music festivals, a few places and events come to mind, like Coachella in Indio, California; Bonnaroo in Manchester, Tennessee; and Lollapalooza in Chicago. But Dallas has long been known for its music scene in Deep Ellum, so it's no surprise that the area is becoming a center for music festivals too. And the music festivals coming to Dallas and Fort Worth aren't just small affairs with local bands, either. Check out some of the major festivals coming to DFW, and see how the area is establishing itself as a new center for the national music scene.
Fortress Festival - Fort Wort's Cultural District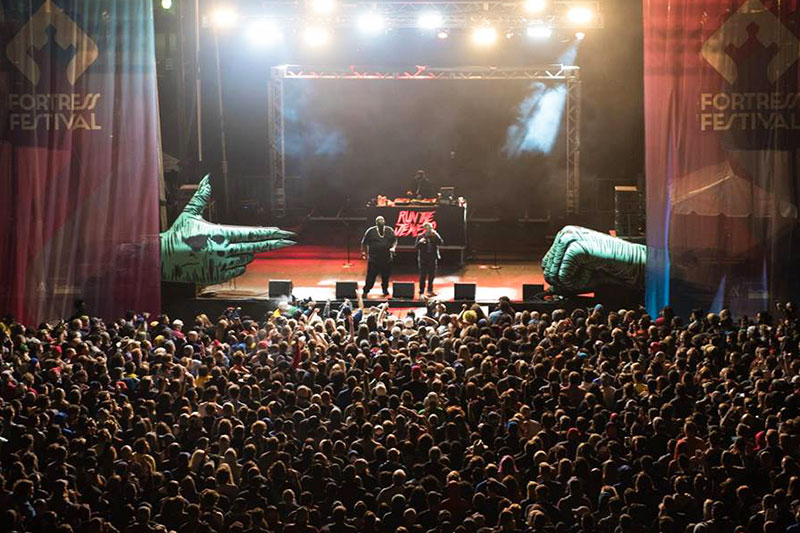 The second-annual Fortress Festival descends upon Fort Worth's Cultural District on April 28 and 29. Some of the acts performing this year include Chromeo, De La Soul, RZA, and Chicano Batman on Saturday, April 28 along with Father John Misty, Courtney Barnett, and tUnE-yArDs performing on Sunday, April 29. Harper's Bazaar magazine called the Fortress Festival one of the "can't miss" festivals for 2018. Last year's Fortress Festival brought in a total of 9,000 people from 33 different states.
Punk in Drublic - Fort Worth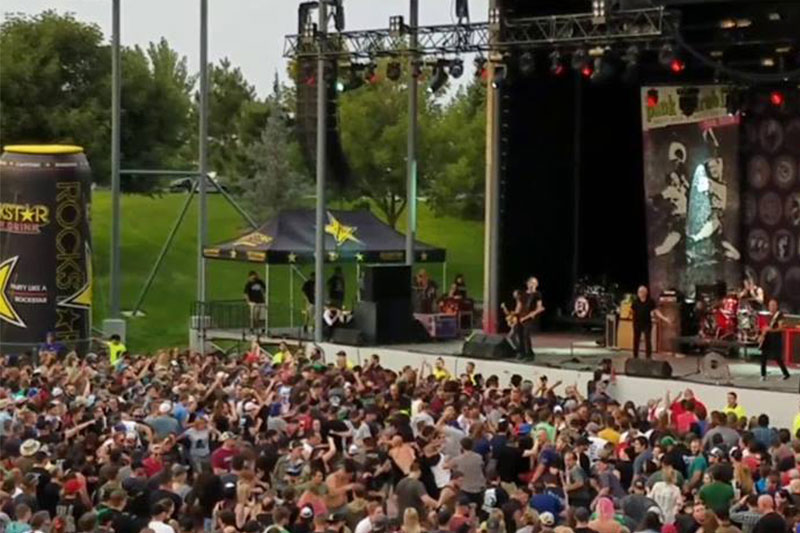 The Punk in Drublic festival is a multi-city tour that's making six stops this year, one of which is in Fort Worth at Panther Island on May 6th. Punk in Drublic is a celebration of craft beer, with more than 100 craft beers on hand. The festival also includes national punk bands, including NOFX (whose album "Punk in Drublic" inspired the event's title) and Bad Religion. The singer of NOFX, who goes by the name Fat Mike, created his own craft beer with Stone Brewing. The NOFX Punk in Drublic Hoppy Lager is one of the many craft beers you'll find at the fest.
HomeGrown Festival - Downtown Dallas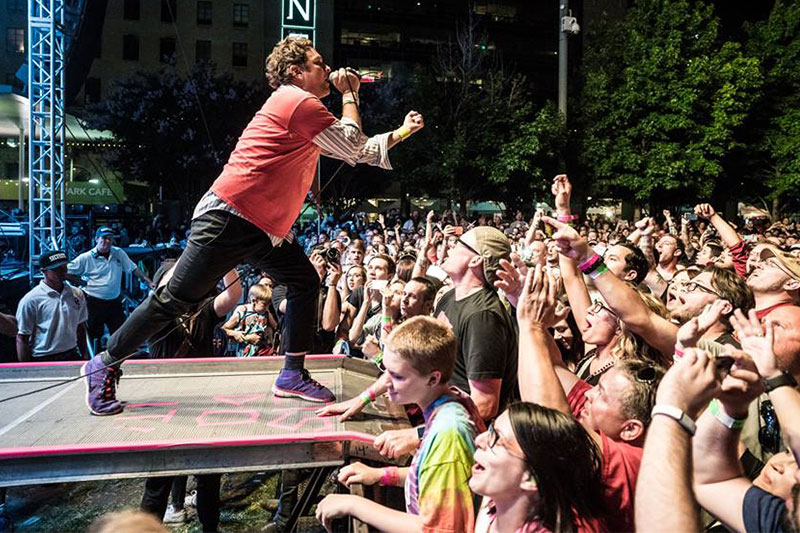 In its ninth year, the HomeGrown Festival takes place in Downtown Dallas on May 12th. The HomeGrown Fest celebrates the best of local Dallas music and art, but it's also welcoming national act Alvvays to this year's event. Austin native Roky Erickson, who was a member of the 13th Floor Elevators (a founding part of the psychedelic music scene in the 1960s), will also perform. Explosions in the Sky, another Texas act that has gone national, will also perform at this year's HomeGrown Fest. You'll never feel prouder to be a Texan.
Lights All Night - Dallas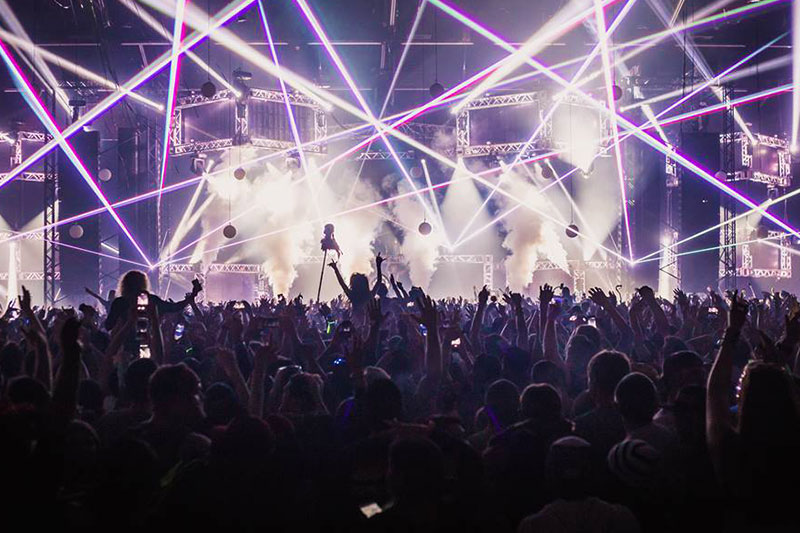 Lights All Night Festival is an annual celebration of electronic dance music at Dallas Market Hall, but you'll have to wait until New Year's for the next one. Last year's New Year's event featured artists like Bassnectar, Marshmello, Porter Robinson, and trap artist NGHTMRE. The 2017 festival also offered an optional Houston Relief Pass—two days worth of admission for only $10 more than the standard price—which donated 80 dollars to the Houston Food Bank for post-Hurricane Harvey relief.
JMBLYA - Fair Park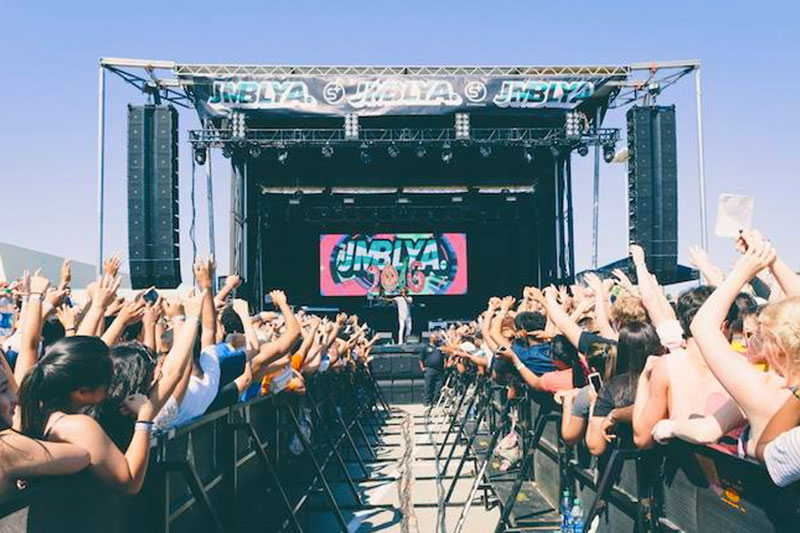 JMBLYA is a hip-hop festival that originated in Austin and expanded to include Dallas this year. Coming to Fair Park on May 4, this year's festival will feature artists like Cardi B, Migos, J. Cole, Kevin Gates, and Playboi Carti. Tickets will benefit the Texas Organizing Fund and the Angel by Nature Foundation—groups that assist struggling families.
Oaktopia - Deep Ellum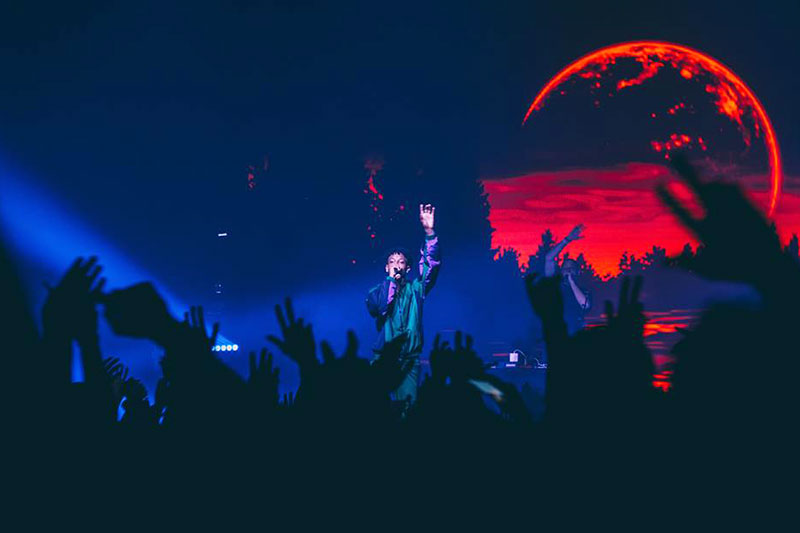 The Oaktopia festival carried on for five years in Denton. When they lost that location, they found a new home in Deep Ellum. The two-day festival was held last year on November 17 - 18 at three Deep Ellum venues with headliners like Lil Yachty, 21 Savage, Phantogram, and STRFKR. The website is still operational, suggesting the event may be held again this year; but so far, no acts have been announced for 2018. Whether the festival can continue again without its original Denton backers remains to be seen, but there's still plenty of time to see if it will work out.
Index Fest - Fair Park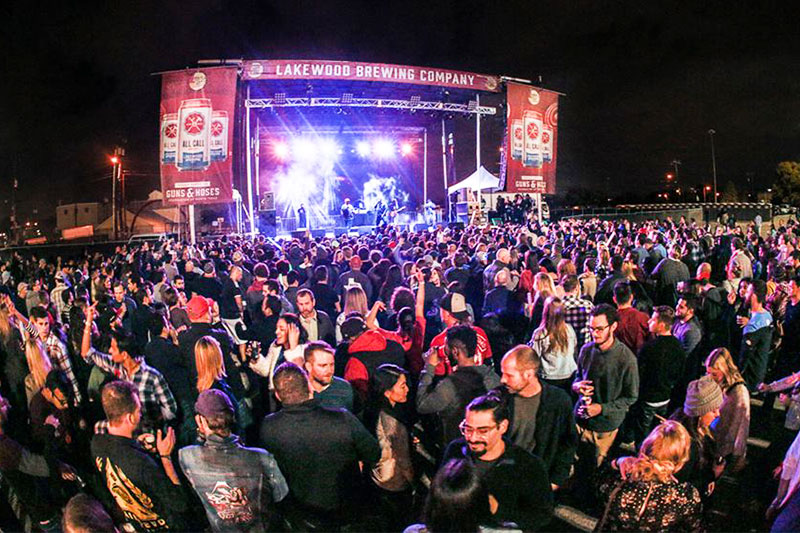 Index Fest is another event held in November last year. Formerly known as Untapped, the Index Fest is a celebration of craft beer also at Fair Park in Dallas. Last year's event featured artists like J Roddy Walston and the Business, Big Boi, Tone Loc, and Cherub. A lineup of artists hasn't been listed for 2018 yet, but keep an eye on the website for performers to be announced in the coming months.